Before ever arriving to the Island of Palawan, I knew two things: that it is part of the Philippines and that several travel magazines have coined it the "most beautiful island in the world."
That's a lot to live up to but as soon as I landed at the Puerto Princesa airport, I knew that Palawan would be every bit as special for me as I'd hoped.
In fact, after braving the extreme heat of Manila, the first thing I noticed was the air. It was clearer, lighter, and as I breathed it in, I knew that despite still being in the airport parking lot, I was officially on island time. The laid-back vibe wafted through the air like it wanted to play. Looking back on it now, Palawan is like a meaning-packed book. When you re-read it, you discover little secrets you didn't notice the first time. I'd love to return and get that chance.
Then I Went to El Nido and Everything Changed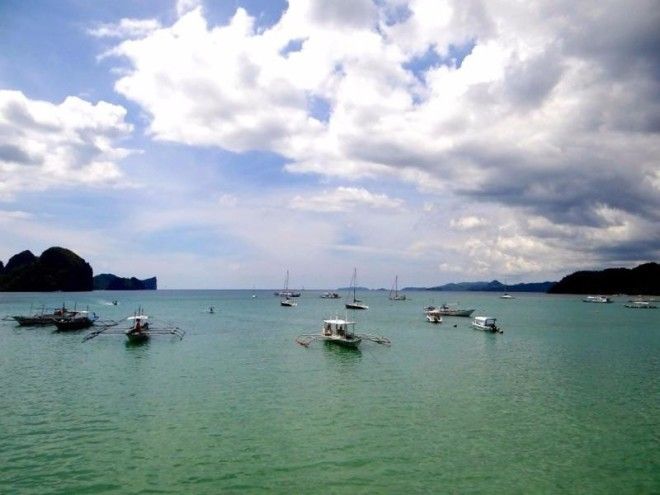 El Nido is known for offering great snorkeling and diving spots.
For the better! As gorgeous as Puerto Princesa is, El Nido was the major highlight on my Intrepid Travel Philippines Island Getaway trip. Known for gorgeous sunsets (just skip to the last photo in this post for further proof) and a great snorkeling and diving destination for all experience levels, it was hard to find any fault with Palawan's northernmost tip.
I quickly learned that El Nido can be anything you want it to be. If you're looking for outdoor adventure, it has plenty of that and if you're more interested in lounging on the beach without a care in the world, finding a spot in the sun is a breeze (pun intended). I did a little of both, paring a few hours of rigorous exercise with leisurely pool time and beach reading. The combination proved the perfect balance for this bohemian traveler.
"Clear blue water, high tide came and brought you in"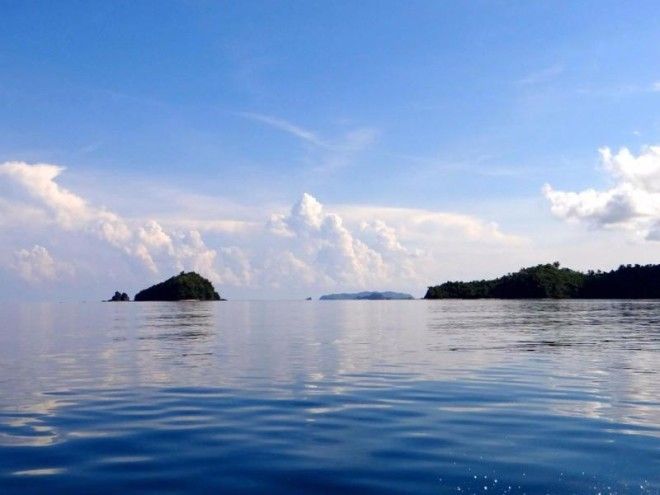 On the island, there are several secluded beaches with stunning landscapes.
I wonder if Taylor Swift has visited the Island of Palawan because this line from "The Love" perfectly describes my feelings El Nido. We embarked on a full-day snorkeling and sailing trip and it was every bit as amazing as you might imagine. Starting the day around 9am, we slathered ourselves with sunscreen and prepared for a fun-filled day of sand, surf, snorkeling and thanks to our precaution, no sunburns.
The ride to the lagoons was a bumpy one but that didn't (or should I say, couldn't) stop me from taking photos like a mad woman. I wanted to capture every image and freeze it in time. After awhile though, I resigned and allowed myself to simply enjoy my surroundings. After all, perfection was all around me. I just needed to look.
"Life is the bubbles. Under the sea."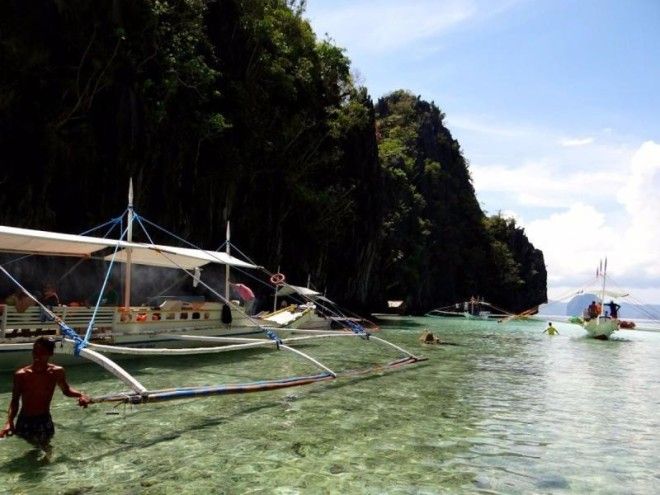 The boat crew grills fresh fish for a private lunch on one of the secluded beaches.
Sorry, I couldn't resist quoting Sebastian from
The Little Mermaid
and can you blame me? I've been snorkeling before but never like this. We made a couple stops throughout the day including two lagoons—cleverly named Small Lagoon and Big Lagoon. We then slowed things down with a trip to a secluded beach for a freshly prepared lunch (literally, the crew was grilling fish at the back of the boat). It was amazing to take a breather and simply look at the stunningly dramatic island scenery that almost looked too good to be true.
Hands down the best part of this day? Spotting a pod of dolphins swimming by our boat on our way back to the hotel. It's so funny how every one of us immediately regressed to our five-year old selves upon seeing those curved fins break the surface.
The sun went down but our eyes shone bright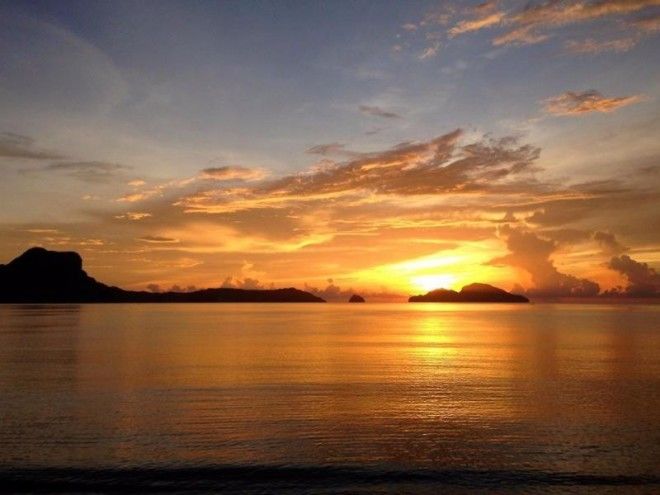 The sun setting on the beach offers a breathtaking view.
One of the great things about El Nido is that there's a lively downtown area with bars, restaurants and even a few karaoke clubs. We stayed at the quiet and eco-centric El Nido Cove Resort but usually the trip opts for a budget hotel in the heart of downtown, making it easy to explore the nightlife scene without worrying about hitching a ride home. If you're used to the US dollar, you'll be pleasantly surprised by the beer and cocktail prices in Palawan.
If looking for a lunch spot, I highly recommend El Nido Boutique & Artcafe. The space is spread out over two levels and faces the shore. For a nightcap, I'd suggest Pukka Bar for a great outdoor setting and lively crowd. There are several bars on either side of Pukka, too.