Most medieval castles were constructed between the 10th and 17th centuries, long before Europeans settled America. Even today, it's easy to find castles dotting the European landscape, many of them still occupied by families who have lived there for generations. But America doesn't need to feel too left out. While Europe indeed has a monopoly on culturally and historically rich castles, these American castles are still pretty incredible.
Hearst Castle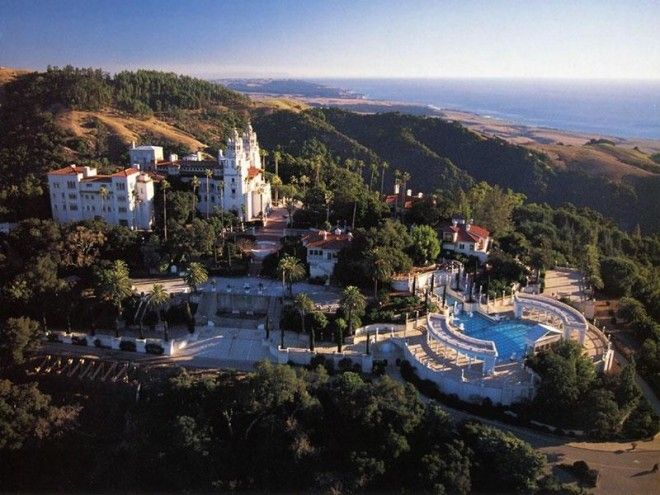 From 1919 to 1947, architect Julia Morgan led the construction of Hearst Castle for newspaper magnate William Randolph Hearst, setting it within the 250,000 acres Hearst had inherited in central California. The result was monumental: 165 rooms, 127 acres of gardens, a to-die-for outdoor pool and various terraces all make this castle one of the country's greatest. Now that it's part of a state park, visitors are able to explore the castle and its incredible collection of historic statues, paintings, mosaics, and furniture.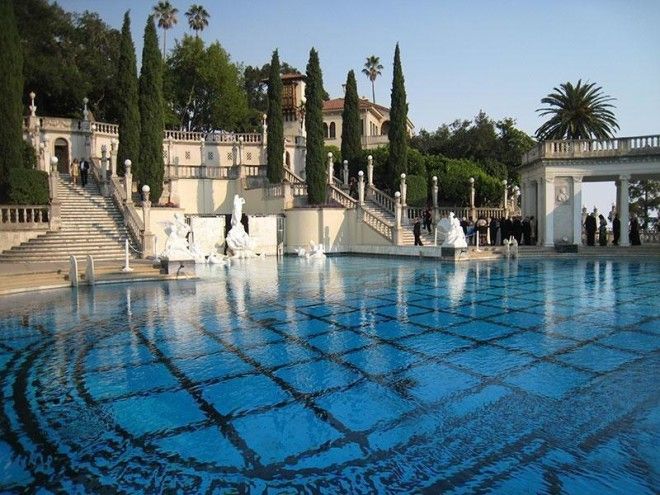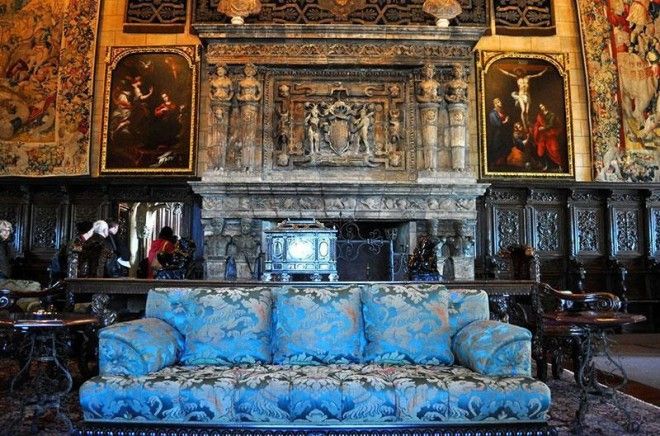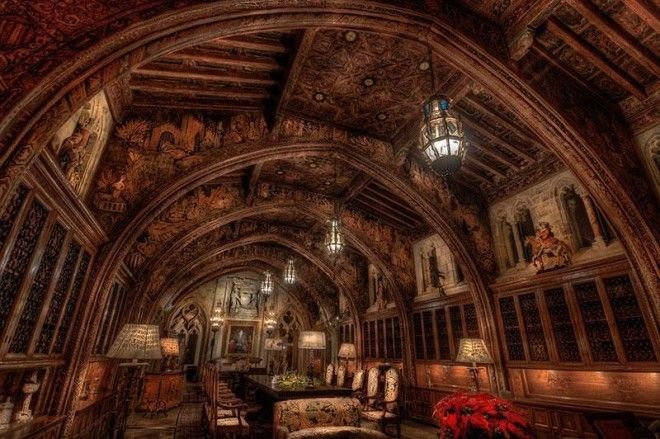 Hammond Castle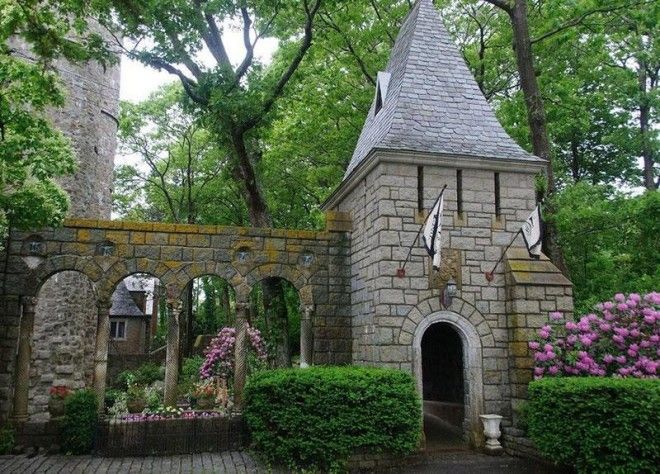 John Hays Hammond, one of the greatest inventors of the early 1900s, built his medieval-style castle in Gloucester, Massachusetts as a wedding present for his wife, Irene Fenton Hammond (and to house his collection of artifacts). By 1929, construction was complete, leaving Hammond with a great hall, two kitchens, a war room, an inventions exhibit room, servants' quarters, secret passageways and much, much more.
Fun fact: Hammond's discoveries led to the development of the remote control, earning him the name, "the Father of the Remote Control."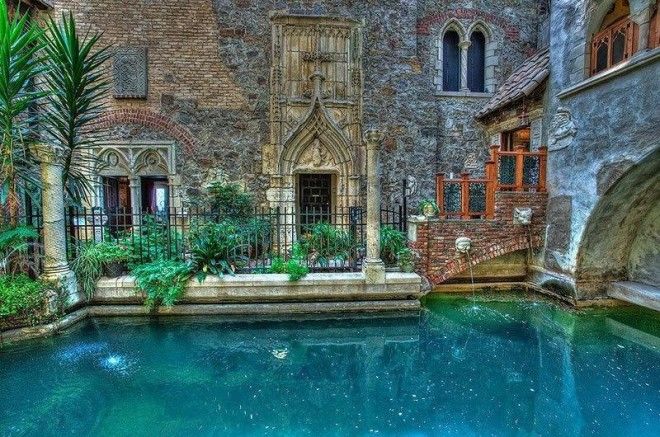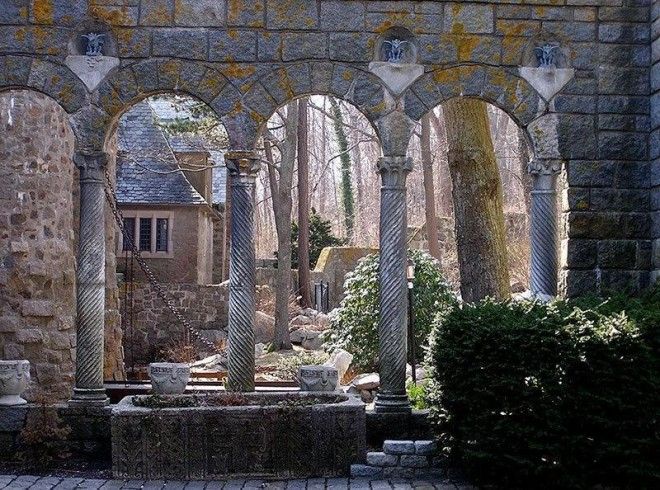 Bannerman Castle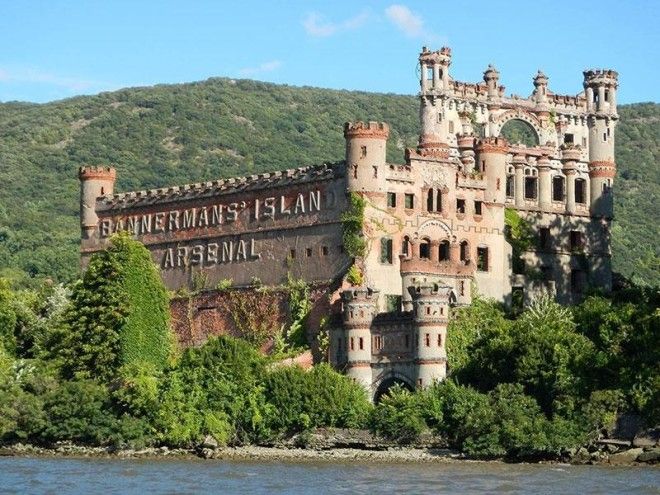 About 1,000 feet off the coast of the Hudson River's eastern shore lies a small, rocky island called Pollepel. It was here that Francis Bannerman decided to build a castle to store some of the wares that had made him wealthy (military surplus items including munitions, relics, and uniforms).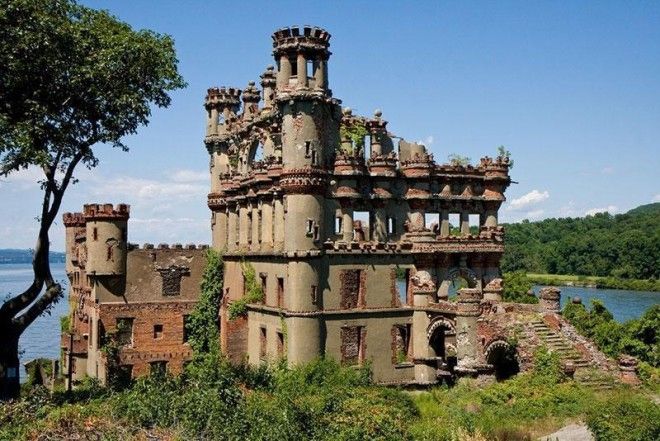 Bannerman designed the castle himself, and had his crew build it without help from professional architects or engineers. He also designed a smaller castle near the top of the island, which was where he and his family lived. After everyone eventually left, in 1957, the castle was left vacant for decades, until the Bannerman Castle Trust dedicated itself to preserving the island and its history.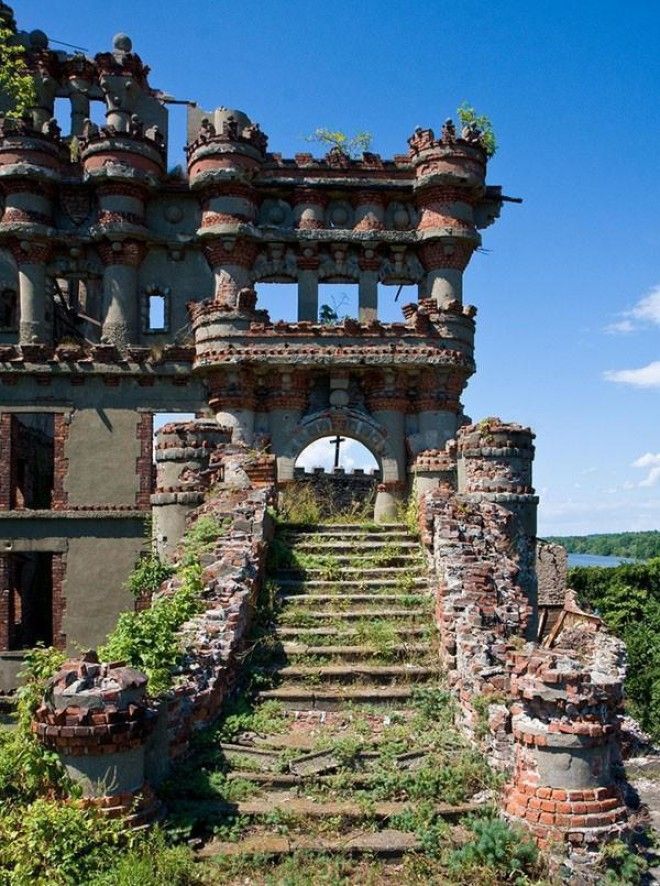 Belvedere Castle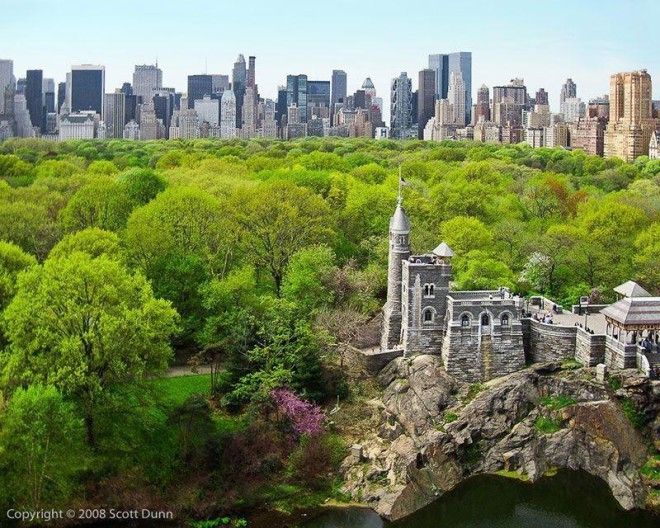 No American castle is as fabulous as the Belvedere Castle, which was designed by Calvert Vaux and Frederick Law Olmsted, co-designers of New York's Central Park, in 1869. Though there have been a few bumps in the road, as far as maintenance goes, over the years, Belvedere Castle still offers some of the best panoramic views of Central Park.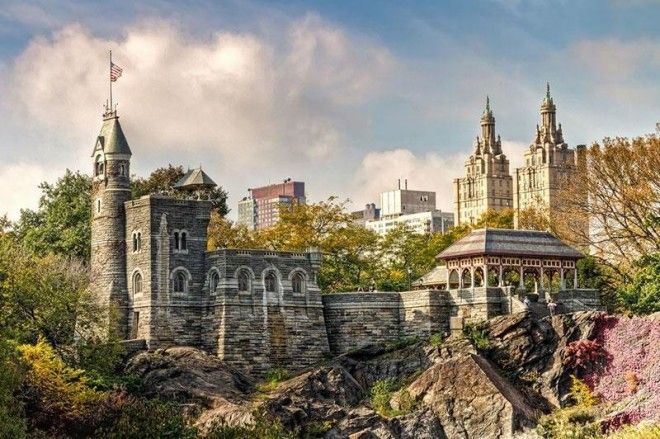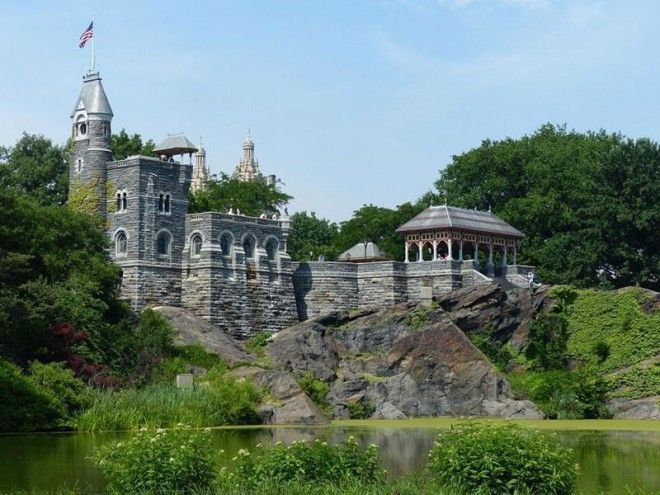 Fonthill Castle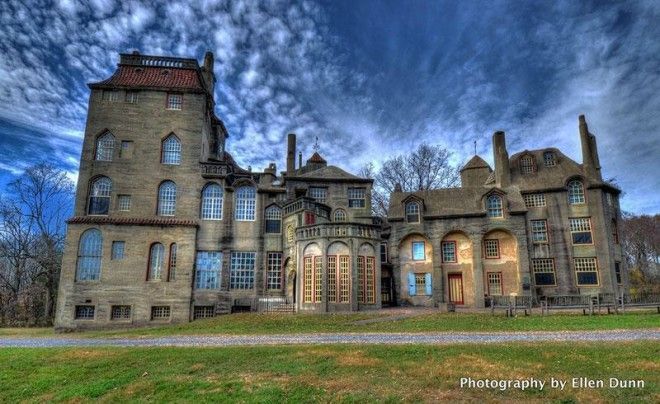 Construction on Pennsylvania's Fonthill Castle began in 1908 and ended in 1912. Owned by archaeologist, anthropologist, and scholar (and a whole lot of other titles) Henry Chapman Mercer, this castle was created as a home and showroom for his assortment of artifacts from around the world. The building is actually significant as it provides an early example of poured reinforced concrete.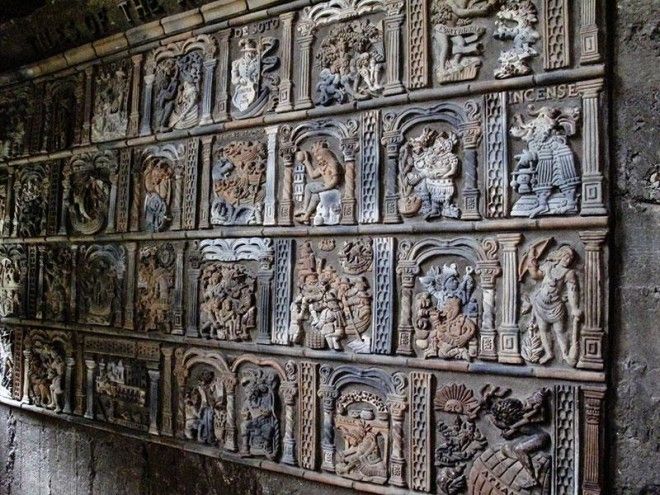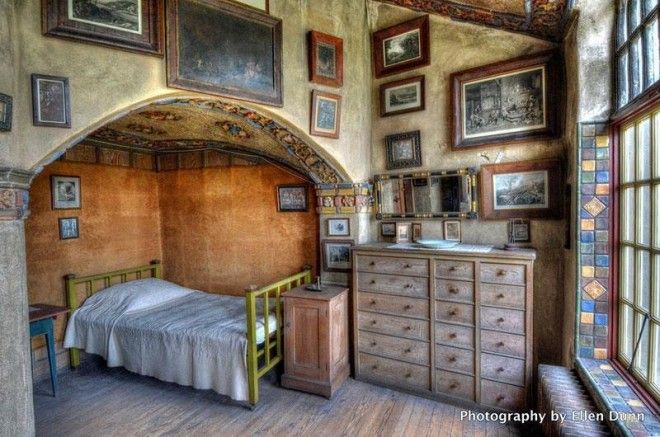 Lyndhurst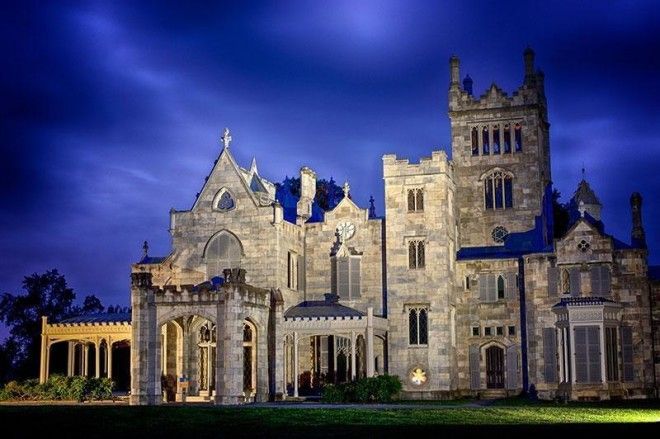 Though Lyndhurst looks a lot like a castle, it's technically one of the country's finest Gothic Revival mansions. Designed in 1838 by Alexander Jackson Davis, the castle-like home sits on a 67-acre plot of land–much of which is covered by the gardenesque style landscaping work of Ferdinand Mangold–in Tarrytown, New York. Over the past two centuries, Lyndhurst has been modified many times by various owners. You can now see for yourself, given that Lyndhurst is open to the public.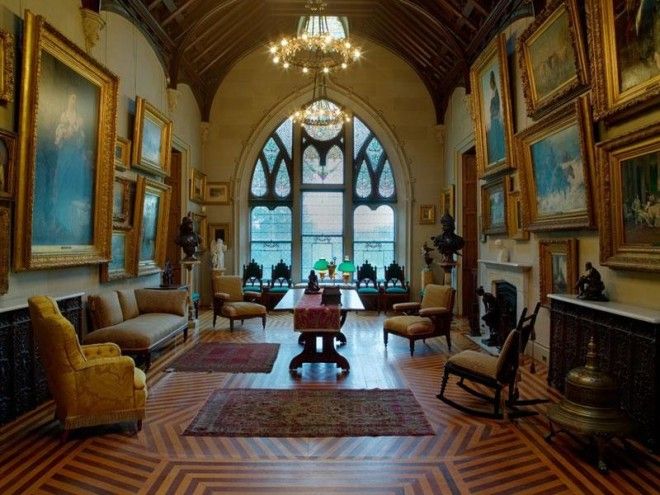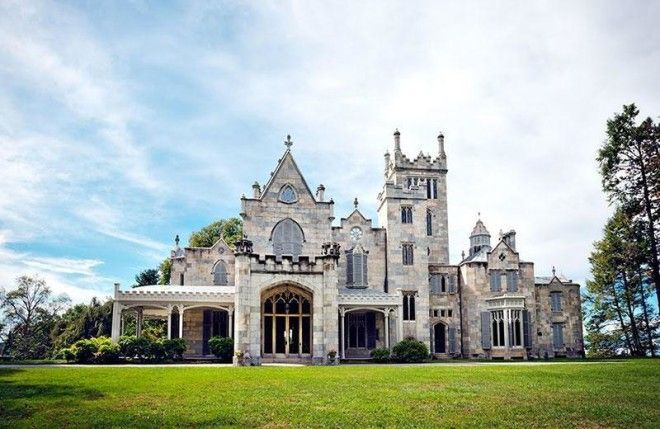 Castello di Amorosa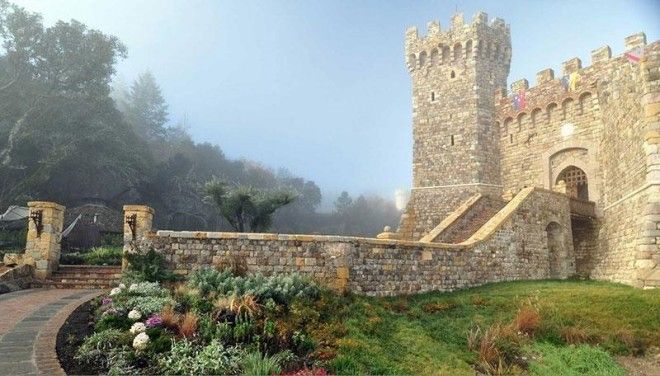 Castello di Amorosa was constructed to transport oenophiles in California's Napa Valley to another world. In the 1980s, vintner Dario Sattui didn't want to simply start another winery. Instead, he sought to showcase his Italian-style wines in a setting that was true to medieval Italian architecture (right down to the moat, drawbridge, and replica torture chamber)–and absolutely stunning. Clearly, he succeeded.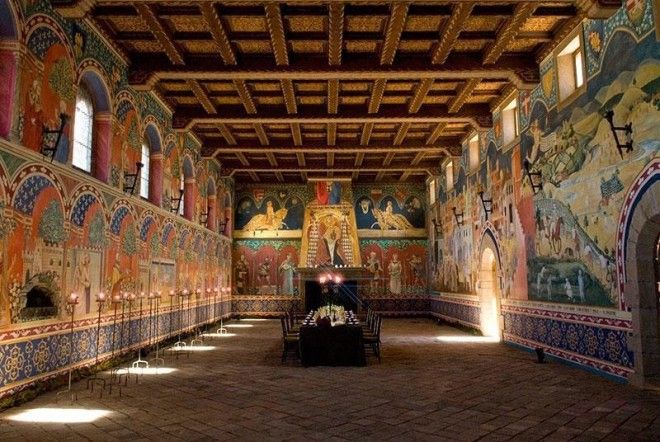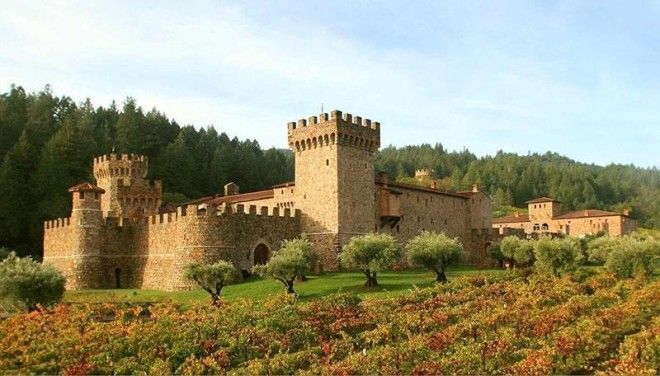 OHEKA Castle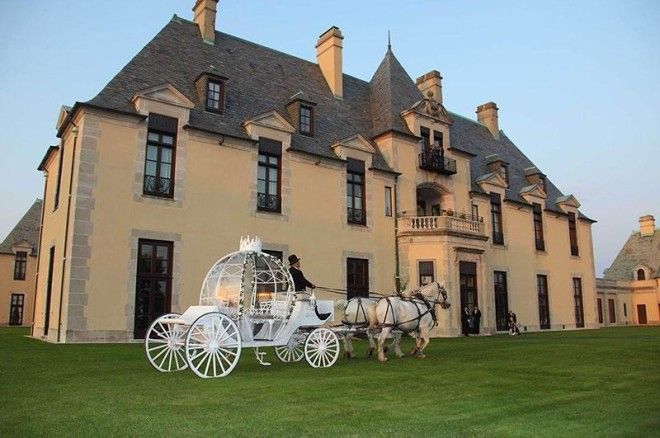 With 127 rooms stretched across a 109,000-square-foot floor plan, OHEKA was one of the largest private residences ever built in America. Constructed between 1917 and 1919 for investment banker Otto Hermann Kahn, OHEKA cost about $11 million dollars ($110 million today) to erect. Eventually–following transfer of ownership to Eastern Military Academy and a period of abandonment and disrepair–the castle was transformed into a ritzy hotel.