Got some summertime hair sadness?
Pixels
star Ashley Benson just sported two effortless looks that can perk up your game in no time flat. To get the scoop on how to DIY the styles, Us Weekly asked Benson's celeb hairstylist Sarah Potempa for the scoop.
Say goodbye to your messy topknot and hello to two new 'dos for your hair arsenal: A half-up, half-down fishtail braid and an elegant, low ponytail.
To get this look, start by curling your hair in loose, textured waves. "The perfect beach wave is a relaxed curl with voluminous texture and movement going away from the face," Potempa tells Us. For Benson's daytime style (while promoting
Pixels
on
Good Morning America
and
Live! With Kelly and Michael
) Potempa used her own "Beachwaver S1," a rotating curling iron that spins both left and right.
When going for the beachy vibe, create a vertical wave from the root to the ends with a one-inch curling iron. One quick tip from Potempa?
"Leave the ends out when you clamp each section to create a more beachy, relaxed vibe," she tells Us.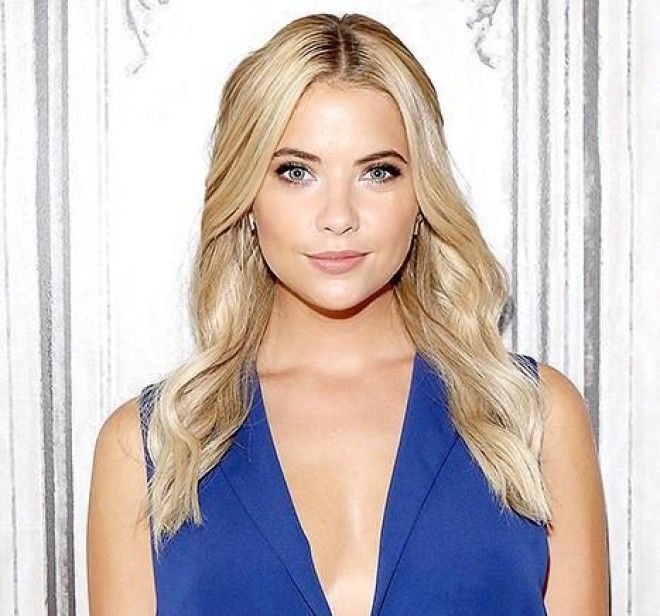 Once your hair has that tousled, just-got-back-from-the-beach vibe, pull the top part of it up to create the half-braid. (The
Pretty Little Liars
actress, 25, left out the front bang section of her hair to keep the focus on her wavy locks). Curling your hair before you braid gives it
more texture and better grip, Potempa says.
Now for the trickier part: conquering the fishtail braid. Divide the half-up portion of your hair into two parts. "Then take a small piece from the right section and add it to the left and take a small piece from the left section and bring it over to the right," Potempa tells Us.
Continue to braid the hair in the same way (small sections from one side to the opposite side) all the way down until you run out of hair, and secure with a transparent elastic hair tie. Potempa's tip: create a tight fishtail, and then pull and play with pieces of hair once you've secured the braid in a tie.
Next up? Spray hair with a flexible hairspray (Potempa prefers Aussie's "Sprunch" spray) which she says will make "curls last all night!" Sleek Low Ponytail with Beachy Waves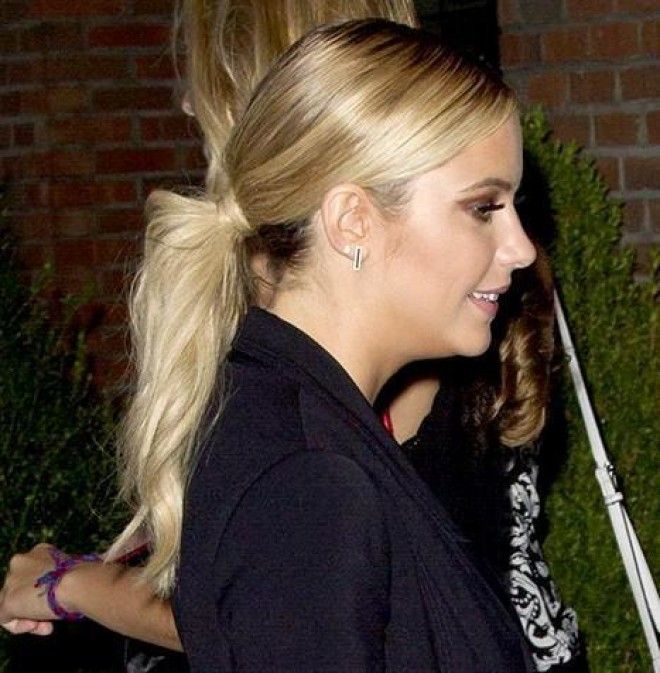 If you're aiming for a timeless style that looks ultra-chic, try out Benson's low pony with a center part.
Begin by creating a clean middle part. Then follow the same first steps from above to get Benson's tousled, breezy curls.
"Add a matte pomade, like Fatboy, and smooth the front sections down by combing them behind the ear," Potempa says. Then, spray your styling brush with a flexible hairspray and brush hair into a low ponytail.
Once your hair is gathered into the ponytail, it's time to put on the finishing touches: "Spray and smooth the top sections again and then spray the ponytail and separate for extra body!" Potempa tells Us.