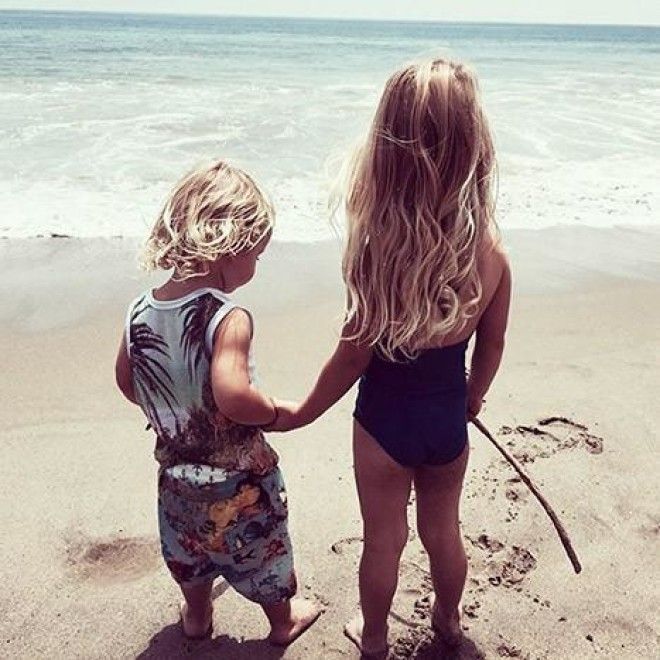 Jessica Simpson took to Instagram on Thursday, July 30,, to share one very sweet photo of her two children—Maxwell, 3, and Ace, 2—working the heck out of the cutest swim ensembles while holding hands.
The fashion mogul, 35, snapped the cuties from behind, standing in the sand and gazing at the ocean. While Maxi modeled a midnight-hued one-piece, her little bro posed in a tropical-print tank top and dreamy swim trunks. (Even his diaper was nautical—look at that anchor print!)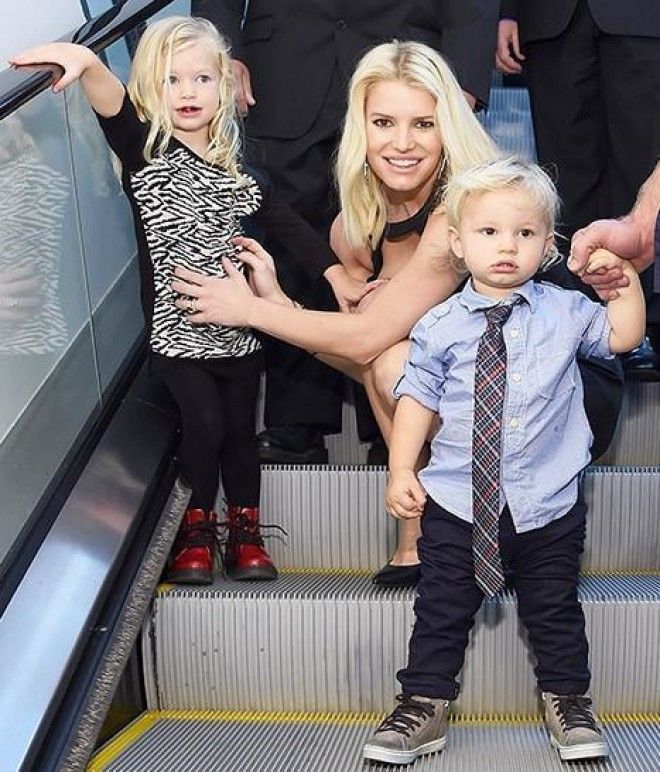 "I love these beach bums!" Simpson—who shares the tots with her husband Eric Johnson—wrote, tagging the labels behind the adorable outfits: Jessica Alba's The Honest Company, Stella McCartney Kids, and Acacia Swimwear.
Also on display in addition to the perfect child styles choices? Maxwell and Ace's halos of blonde curls, perfectly tousled in the ocean breezes and boasting the same shade as their famous mama's tresses.