The prized possessions and memorabilia of the rich and famous are easier to come by than ever.
Just log onto eBay. There you can find everything from Jon Stewart's Armani suits to a still-stylish moto jacket worn by Bruce Lee. According to eBay policies, sellers of such items must provide evidence of their complete authenticity. However, documents can be forged and counterfeit goods have been a problem on the site. The burden is on the buyer to have the seller's proof of authenticity verified.
Armani suits worn by Jon Stewart on "The Daily Show"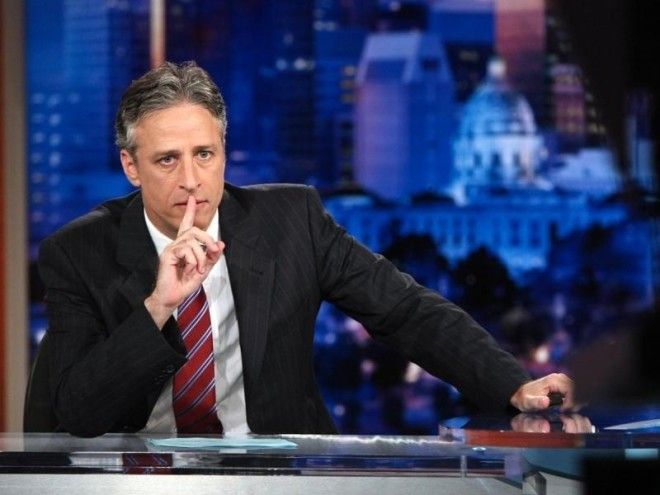 "The Daily Show" host Jon Stewart recently put his collection of Armani suits (made-to-measure, size 40 short) that he wore on the show on eBay. Proceeds will benefit the sports disability charity Achilles International. At present, bidding for the individual suits starts at $740.
John Lennon's mohair suit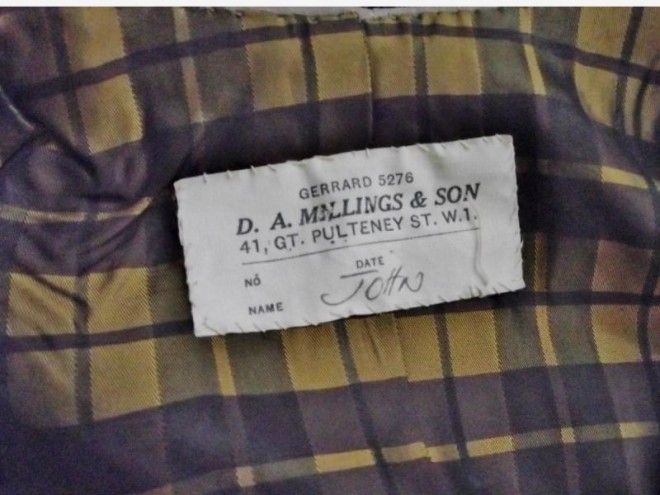 This suit owned by John Lennon was part of a private collection exhibited at "The Beatles Story Liverpool" from 2007 until May of this year. Beatles manager Brian Epstein originally donated it to Madame Tussaud's back in 1964.
It's being sold with a blazer worn by Paul McCartney and a banjo purchased by George Harrison. The "buy it now" price is $156,515.
The infamous cat-face oven mitt from the set of "Seinfeld"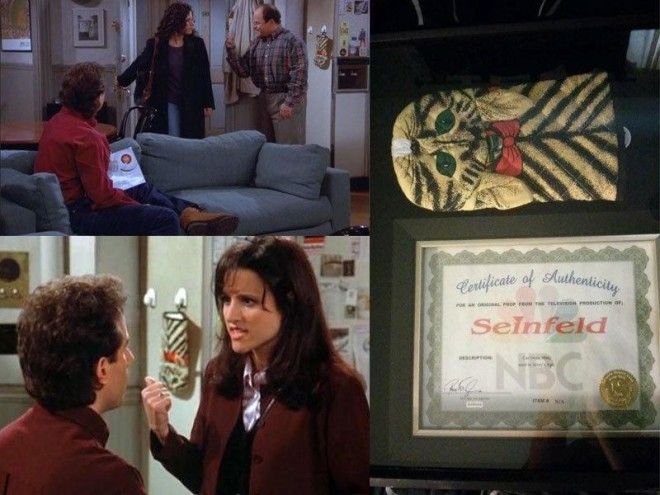 You may remember this cat-face oven mitt that hung on Jerry's refrigerator. The random set item actually has its own Facebook page made by dedicated fans. The mitt comes with a certification of authenticity from NBC. The "buy it now" price is $10,000.
One of Bruce Lee's favorite jackets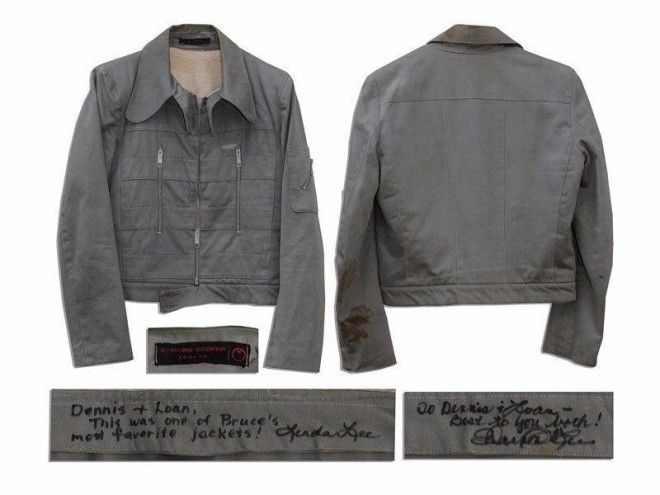 This grey jacket, which previously belonged to Bruce Lee, has been signed and inscribed by both his wife and daughter; it was sold during the Superior Galleries 7 auction of Lee's estate in August of 1993. According to the inscription, it was one of Lee's favorite jackets. The "buy it now price" is $45,000.
Paul Newman's 1979 driver's suit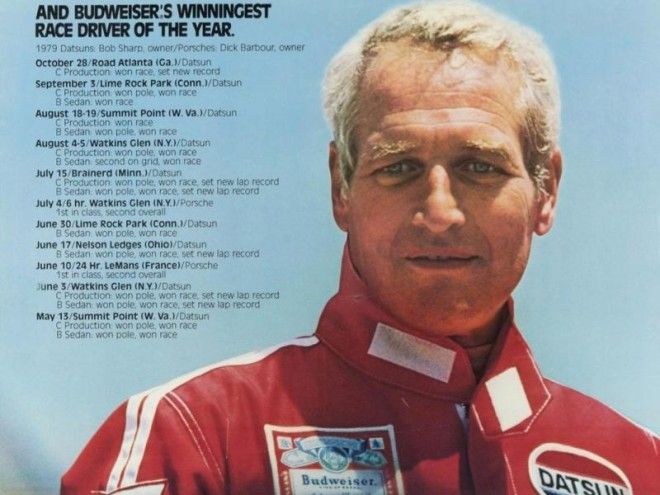 Auctioned during a charity event in 1983, this red suit was worn by Paul Newman and comes with a letter of authenticity from Newman's personal secretary. The "buy it now" price is $99,000.
Costumes worn by The Jackson 5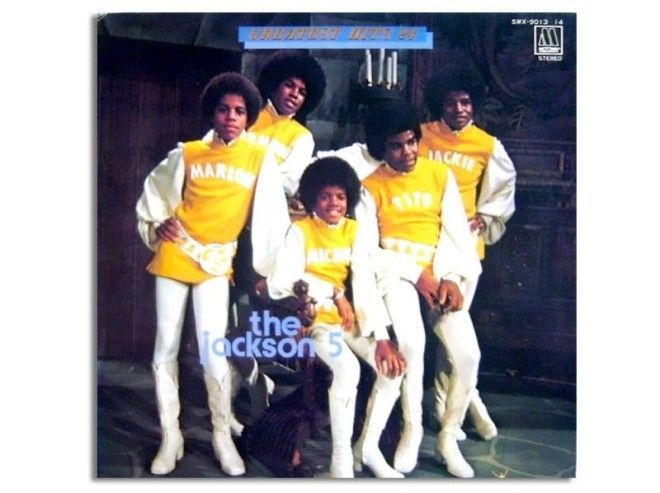 These costumes were worn by The Jackson 5 during a 1972 television special and on the cover of their greatest hits album. Embroidered with the band members' names — Tito, Jermaine, Michael, Jackie, and Marlon — the outfits are currently on loan from the collector to THE GRAMMY MUSEUM®. They're being sold with insurance paperwork from the museum to verify their authentication. The "buy it now" price is $150,000.
Original prints of The Rolling Stones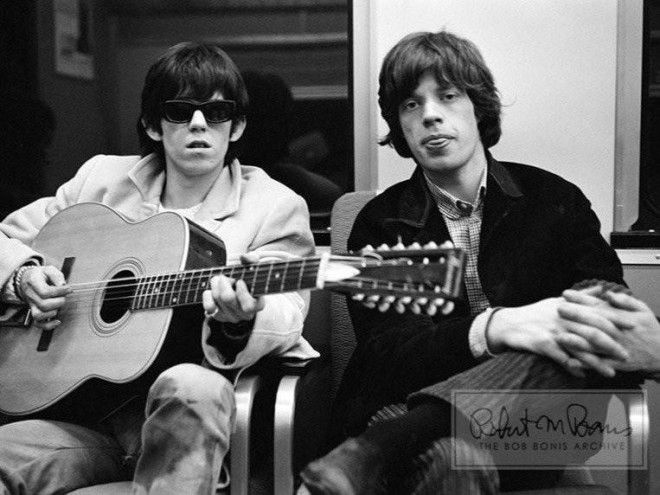 Bob Bonis, who was the tour manager for The Rolling Stones during their first visit to the US in 1964, captured rare photos of the band for his private collection. Bonis' family found the photos in a basement after his death in 1992.
Over 200 of these prints will be put on eBay by over the next two years, according to the Los Angeles Times. Proceeds will go to the Grammy Foundation and the Grammy Museum. Buyers will receive a certificate of authenticity from the Grammy Museum. "Buy it now" prices begin at $175.
Dustin Hoffman's vintage film projector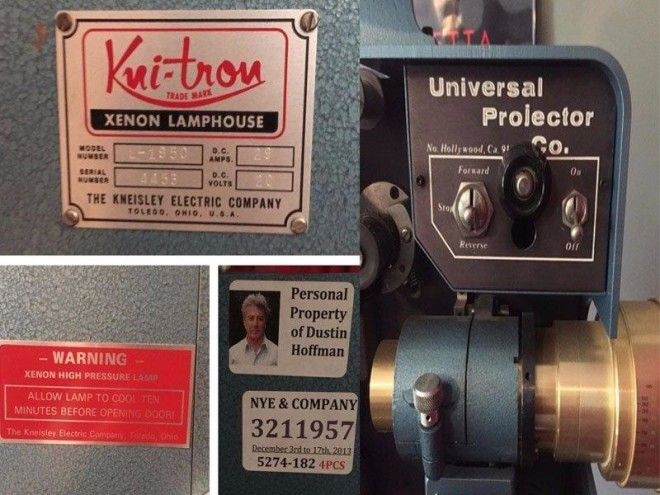 Signed and dated by Hoffman, this movie projector was last auctioned in 2013. The actor used to watch films on it in the private screening room of his former Manhattan apartment.
The signature has been certified by James Spence Authentication, and the item is sold with proof of that. Also included are operating instructions, warranty cards, and the original business card of Universal Projector Co. The "buy it now" price is $12,000.
The stereo from Elvis Presley's Graceland bedroom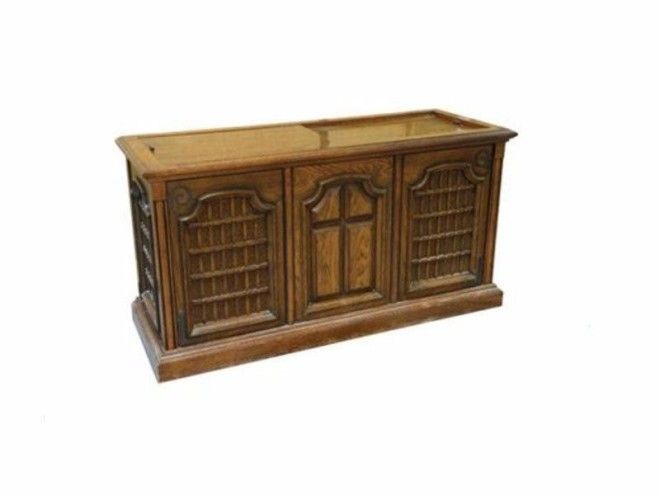 This 1971 personal stereo used by Elvis Presley in his Graceland mansion bedroom is being sold by Graceland Auctions as part of a larger sale that includes 166 lots. The items will be up for auction on eBay through August 13. The starting bid for this stereo is $2,000.