Few things are more important than teaching kids to understand social acceptance.
Already, we see that there are many children out there who surpass even adults in their capacity for appreciating human individuality and differences.
The Children's Hospital of Philadelphia and Penn Vet's Ryan Hospital in Philadelphia have teamed up to host annual events that bring together kids who have felt different in their lives, or who have been labeled as such by others.
Just a few days ago, they held their third annual event, aptly named the "Best Friends Bash." It was first created to help make the kids feel less alone, and to help them understand that sometimes, differences are what make us stronger.
But there was a surprise at the bash awaiting the kids. They not only got to meet each other — they also had the chance to befriend a few special guest partygoers. Read on to find out how these organizations have made the day extra memorable for the kids.
A few days ago, the Best Friends Bash brought together kids with craniofacial disorders. These disorders are a result of abnormal growth patterns of the face or skull, from which soft bones and tissue develop.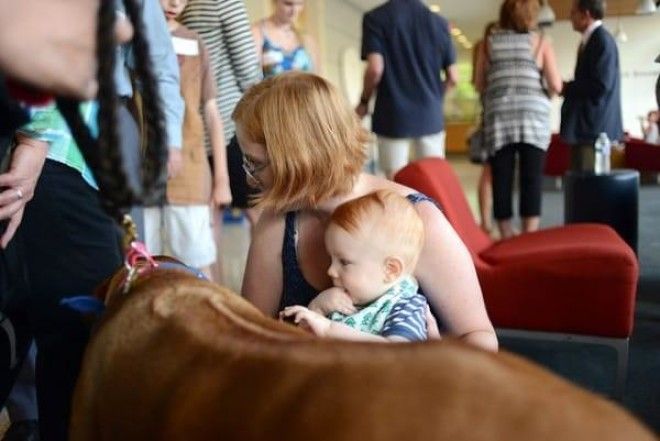 Penn Vet's Ryan Hospital brought along very special guest — eight dogs, most of whom have dealt with physical and health issues in their lives.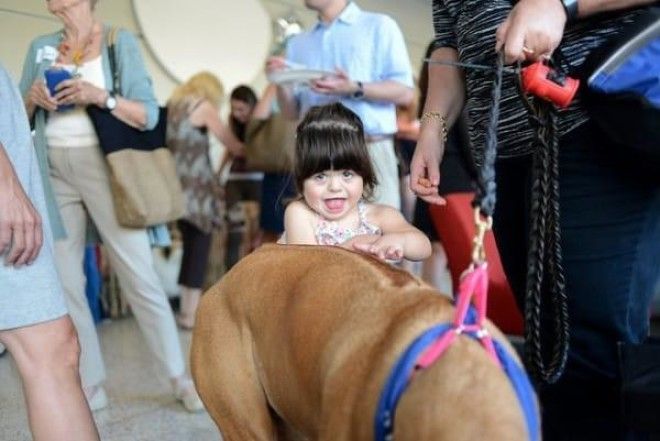 They were therapy dogs, and just like the kids in attendance, they have been viewed as "different" because of their medical conditions.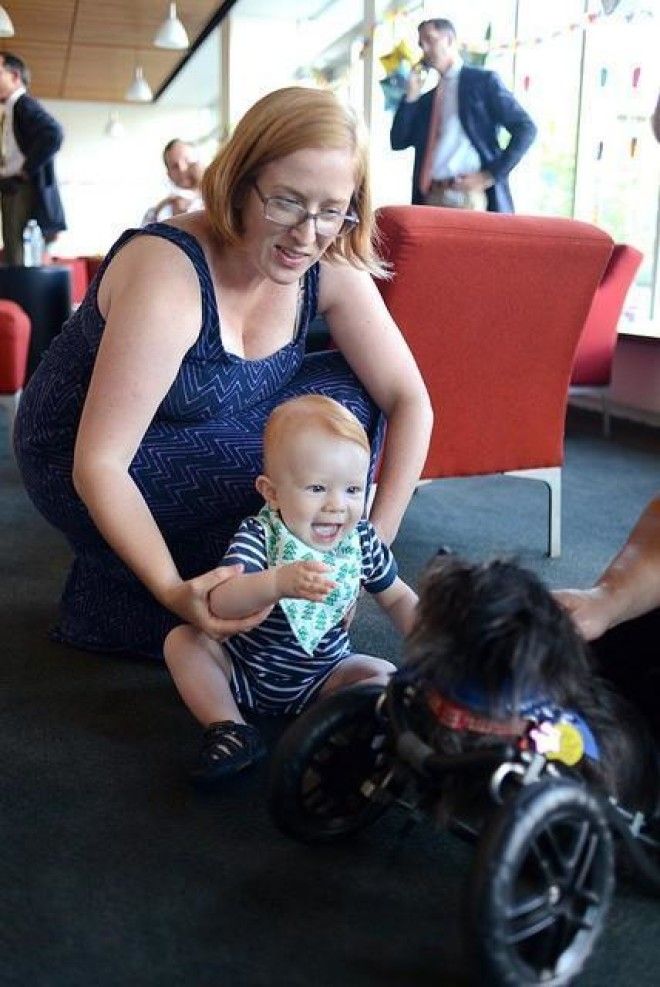 Among these dogs were Cyrus, a mixed-breed born without front legs; Jasmine, a Shetland sheepdog who has had to have a craniofacial tumor removed; and Bosco, a Rottweiler who has undergone four leg operations and has a skull deformity.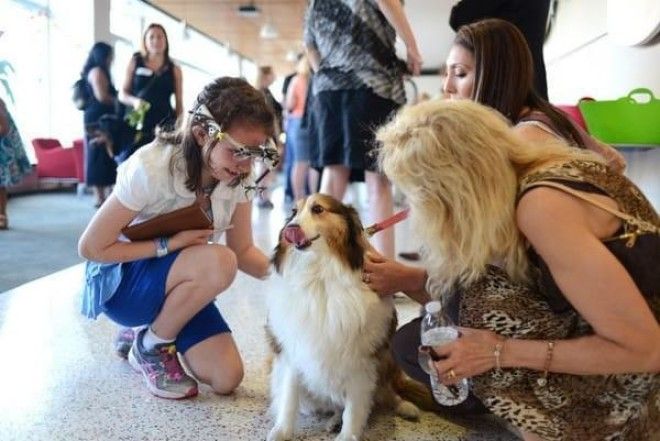 Dr. Alex Reiter, Chief of Dentistry and Oral Surgery at Penn Vet, explained the importance of the bonding opportunity in a video made by the veterinary hospital. "That feeling of being touched, as well as that feeling of receiving something back, it's definitely therapeutic for a child, and it's also therapeutic at the same time for the dog," he said.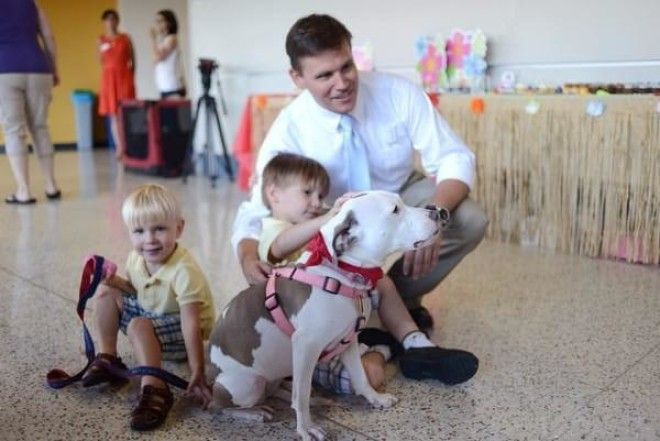 "Receiving that unconditional love and attention is an essential part of the healing process," he continued.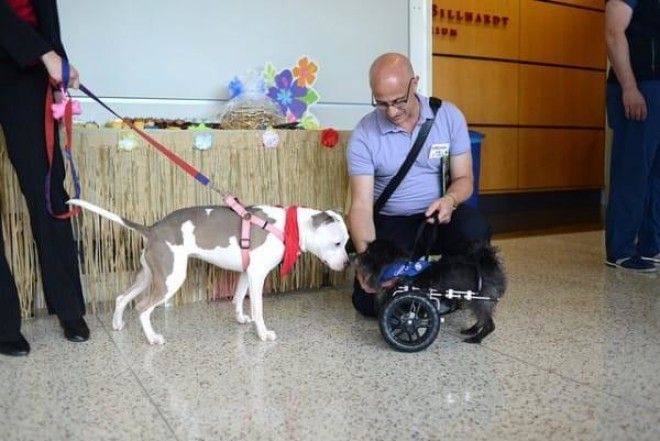 One little girl was extremely inspired by her new friends. She has undergone a total of nine surgeries, but has never lost her joy.
"These dogs inspire me," she said in Penn Vet's video. "In every way, everybody's perfect. God made us all so different, it makes me feel like different is good in every way."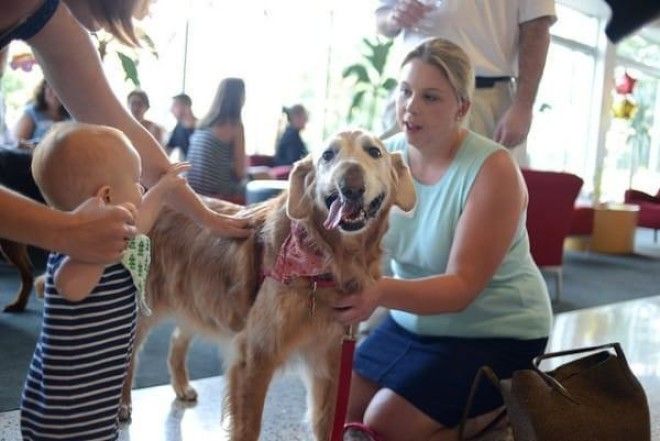 The event brought together all kinds of patients — those who have just begun their medical process of reconstruction, and those who have already completed it. Participants of all ages, from infants to bash-goers in their twenties, interacted with the pooches.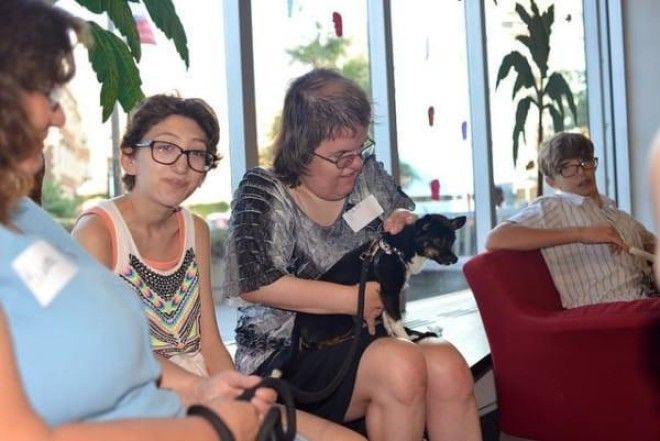 In the end, the connections made between all the participants, whether they were human or not, showed us that being different is not a disability. It is a strength.