My neighbors had one, and it seemed like the ultimate in luxury. But because our yard was sort of small, my backyard oasis was just a watery pipe dream. I can't believe this pool is under a stable and beautiful patio. You can adjust the depth according to your needs, which is safer for kids to have water splash or start to learn swimming. It can be hidden away when the kids are playing in the backyard unsupervised.
Ohirim shares the amazing hidden swimming pool under patio which can go up and down mechanically at its bottom. While we are still trying to figure out how to make it possible, it do give us an idea to make full use of your spaces in backyard or indoor.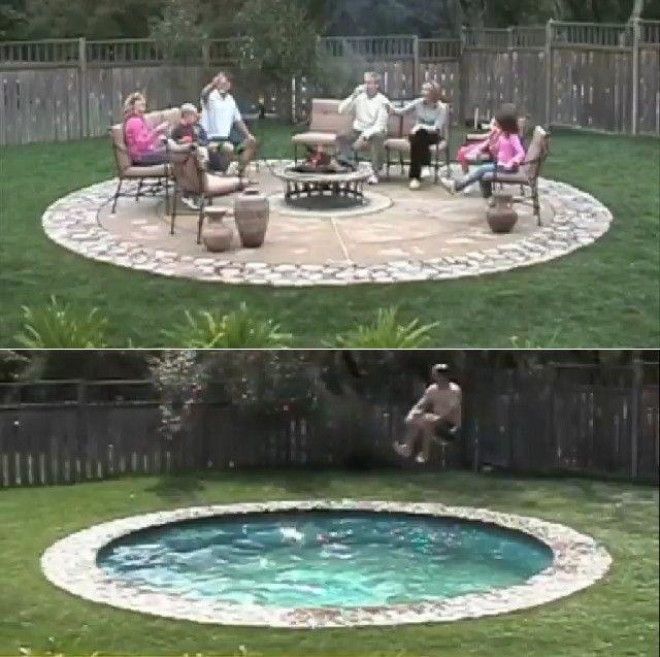 You also can simply build the hidden water pool at your outdoor or even indoor area depends on your home condition and also your interest. However, of course, the cost will be much higher than the traditional in ground swimming pool. That is because of the use of the hydraulic system which can take much of the cost you need to spend. Besides the costly installation, it will also require the costly maintenance. However, if you do not feel that worried on dealing with the cost, it will be such the great thing to obtain because of its advantages that we will obtain and enjoy. So, the value will be much more than the hidden water pools cost.
While building the uprising swimming pool can be a bit challenge, make a sliding swimming pool deck can be a great alternative, see the inspiration below: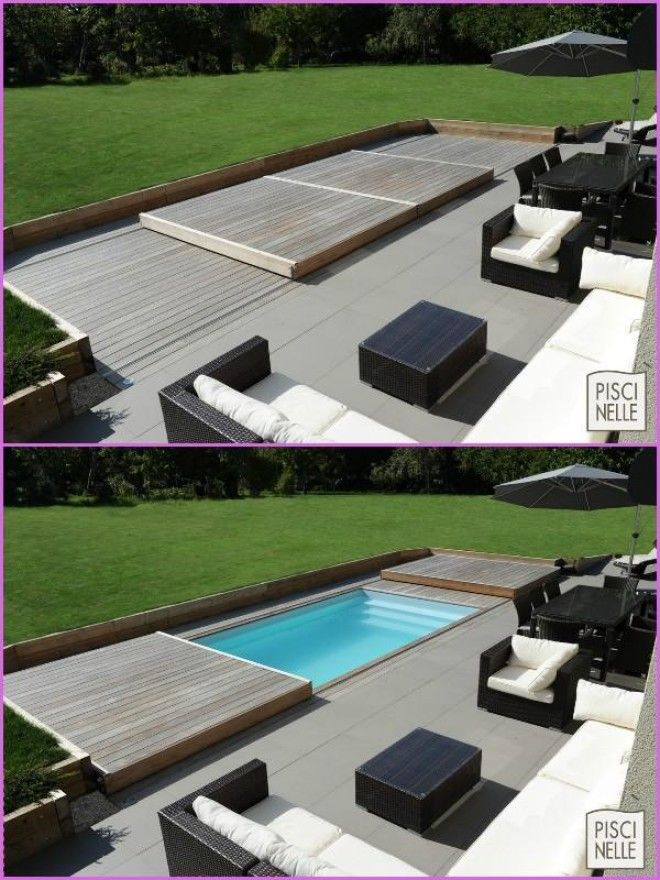 LE ROLLING-DECK
Quite eye opening, or maybe you can make your own swimming pool as Luxy As above. Or you can make your own shabby chic ones at lowest cost as below: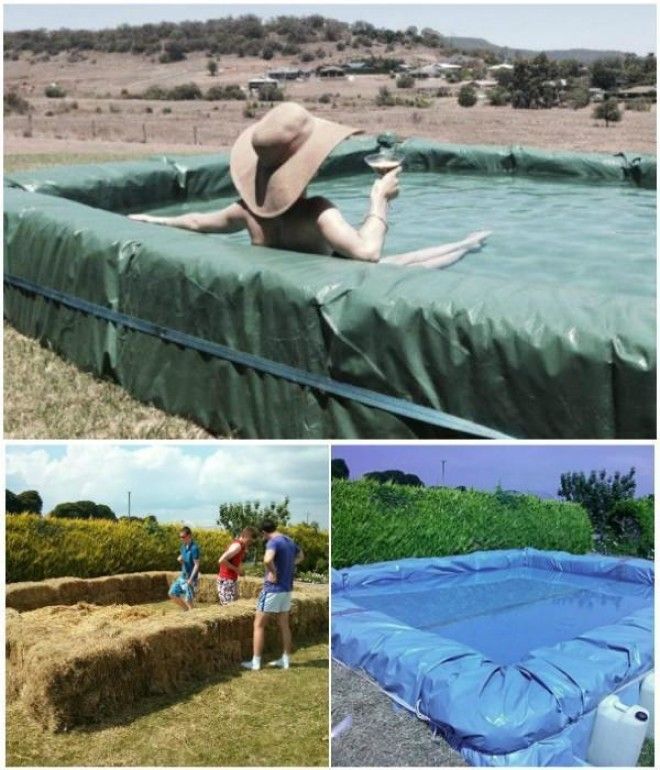 Hay Bale Swimming Pool DIY Tutorial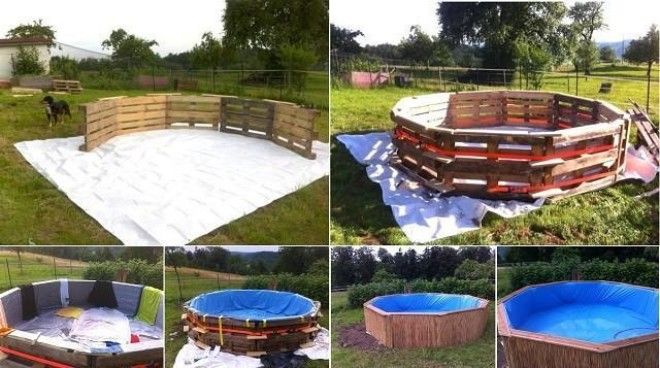 Pallet Swimming Pool Tutorial