Whether for a client or a friend, a bottle of Champagne makes a fabulous gift.
But the art is in the choosing.
According to Jeffrey Meisel, president and founder of the curated wine and spirits e-tailer Merchants of Beverage, one label does not fit all.
And, especially for a business gift, you want to make sure your selection sends the right message.
As Meisel is in the business of hand selecting Champagnes for different people and occasions, we asked him to create the ultimate Champagne gifting list for business, personal, and holiday giving.
Business gifts"Don't feel compelled to get a big name brand," says Meisel. "Take a moment to separate yourself from the pack by selecting with care and insight."
If your budget is under $100, Philippe Gonet ($65) or Marc Hébrart Brut Special Club 2009 ($95) are two great artisanal options. Or go for name-recognition with Billecart-Salmon Brut ($63) or a Brut Rosé.
For budgets in the $200 range, you can stick with one expensive bottle or go the magnum route (two bottles in one). Meisel recommends a bottle of Krug 2003 or Dom Pérignon Brut Rosé. For a magnum, try Vouette & Sorbée Fidèle Extra Brut ($200).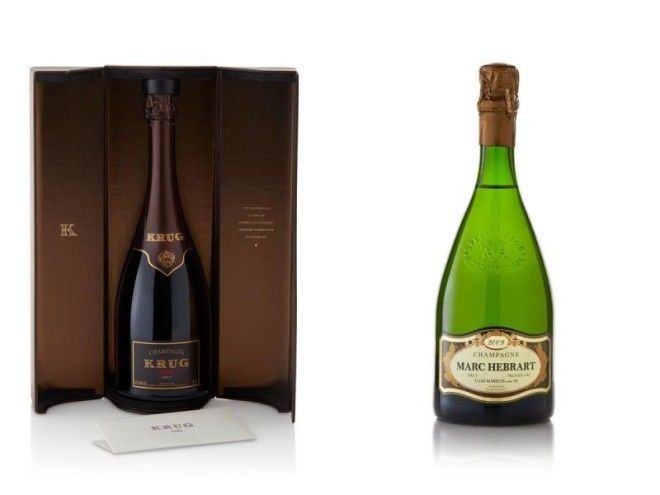 Krug is a benchmark Champagne, while Marc Hébrart is a great artisanal option.
Ultra-special occasion giftsFor times when you really want to wow, these four bottles are your go-to: Krug "Clos d'Ambonnay 1998, ($2,250, with stemware), Dom Perignon P2 1998, Salon Blanc de Blancs "Le Mesnil" 1999 ($500, with stemware), or the rare Delamotte 1970 ($2,400).
Housewarming giftsStick to one bottle for a housewarming gift, and don't present it in a shopping bag. "Come in with just the bottle or the gift box," says Meisel. "It is so much more elegant that way."
Try Delamotte Blanc de Blancs 2004 ($235, with stemware) or L'Apôtre Extra Brut Blanc de Blancs Premier Cru ($225).
Anniversary and birthday giftsIf you're buying for your own anniversary or a special occasion, Meisel suggests bringing a chilled bottle of Champagne and two crystal glasses. For these occasions, stick with high quality Champagne for an elegant touch, like the Krug 2000 ($375, with stemware).
Valentine's Day and romantic giftsThis is truly a time for something pink. Meisel suggests André Clouet Rosé ($195, with stemware) to really set the mood. The above mentioned rosé Champagnes are also excellent Valentine's Day selections.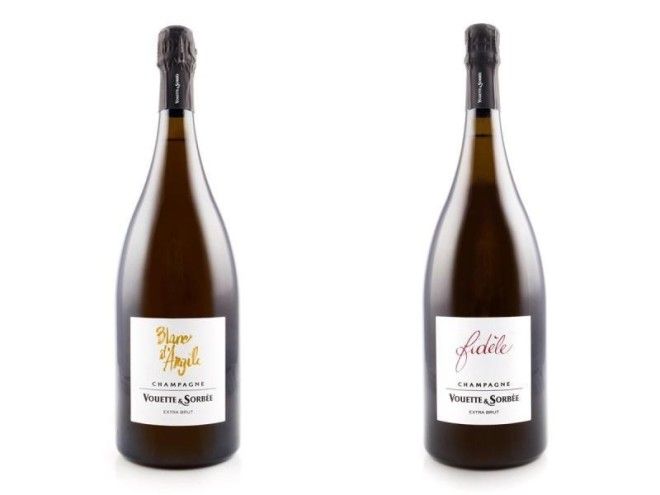 Both of these bottles make excellent holiday gifts.
Holiday giftsMeisel notes that magnums are "always welcomed and loved by all." They allow you and your colleagues to celebrate year-end success, and are great to pop at family gatherings.
A few great magnums: Vilmart Grand Cellier d'Or 1er Cru Brut ($70), Ruinart Brut Rosé ($210), and Vouette & Sorbée Blanc d'Argile ($225).