It's no secret that currently the top 1% of the world's population holds 50% of the global wealth, and the bottom 50% holds a mere 1% of the wealth.
Top CEOs in America make around 350 times more than the average worker, and in 2014 the top 25 highest paid hedge fund managers were collectively paid $11.6 billion — reportedly one of the lowest figures in recent years.
In his upcoming book and touring gallery show, titled "1% Privilege in a Time of Global Inequality," curator and photo editor Myles Little explores this complex issue by showing a collection of work from various photographers. The book, which is currently being crowd-funded via Kickstarter, is due out by December 2015.
"I want people to start a conversation about economic fairness, about our priorities, and about our values as a society," he tells Business Insider. "Are we celebrating the right heroes? Are we treating the right people well? Or are our sympathies misguided?" These are the questions he hopes viewers of this show contemplate as they get an exclusive look into the lives of the super wealthy.
We spoke to Little about the project and how it came together.
The idea for this show came to Little while on vacation in Oaxaca, Mexico, where he met with fellow curator Daniel Brena. There, they discussed photography, wealth, and inequality. Little left inspired to begin curating a selection where the three intersected.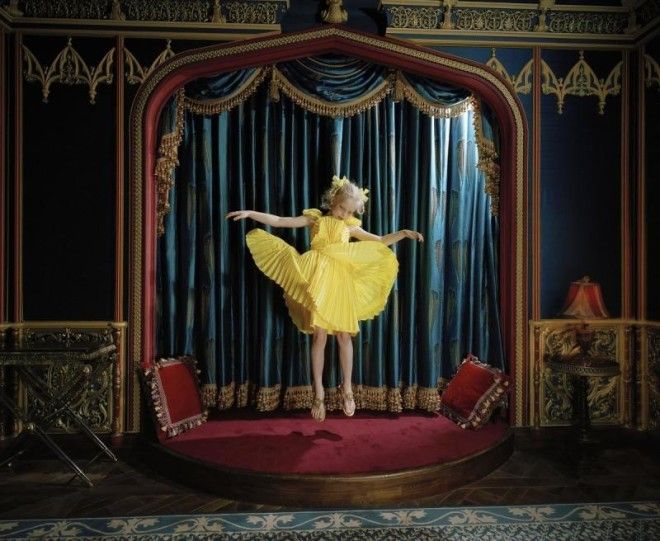 Varvara in Her Home Cinema, Moscow
, 2010, Anna Skladmann
Little set out to create a show that felt "posh." He determined strict ground rules which helped him narrow down his selection from 2,000 images to 30.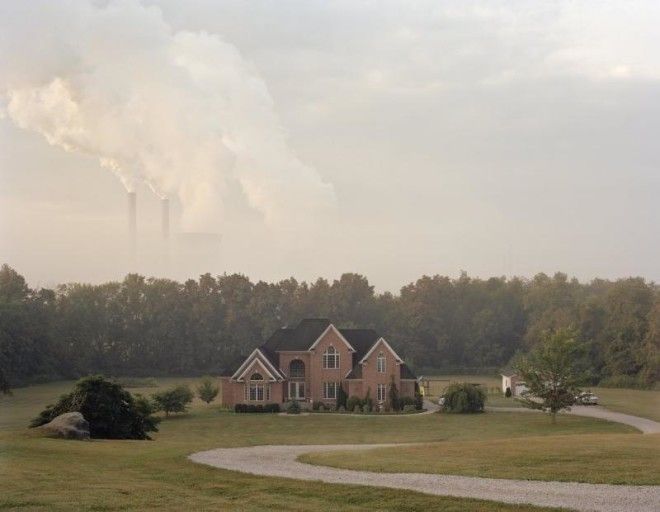 Cheshire, Ohio
, 2009, Daniel Shea
Narrowing down the images was often a "painful decision," Little told Business Insider. "I had to cut work that I loved simply because they didn't strike the right mood, or have the right photographic aesthetic," he said.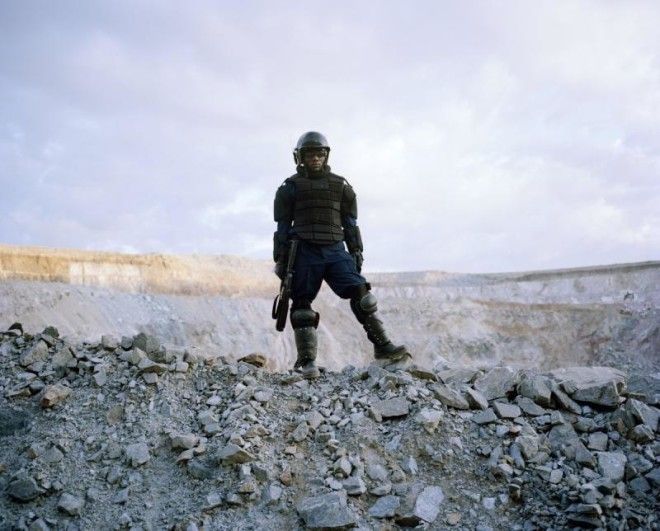 Untitled # IV, Mine Security, North Mara Mine, Tanzania,
2011, David Chancellor — kiosk
Little was very conscious not to select typical images of wealth that we see in the tabloids and through Hollywood.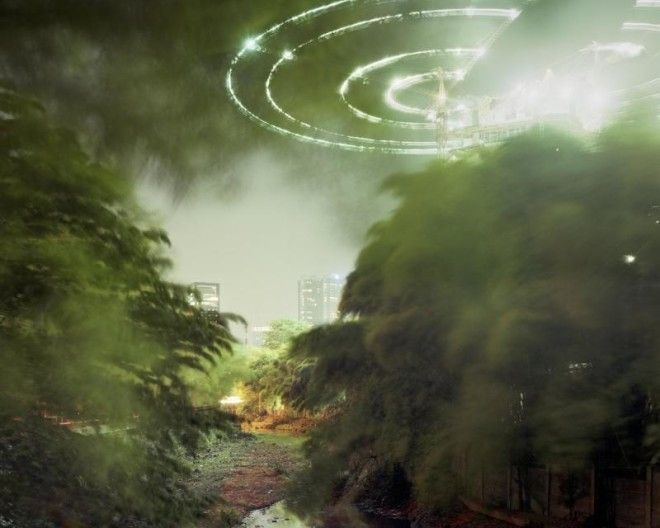 Paradise Now Nr. 18,
2008, Peter Bialobrzeski
"I knew I wanted to avoid the cliche, villain, fat-cat banker," he said.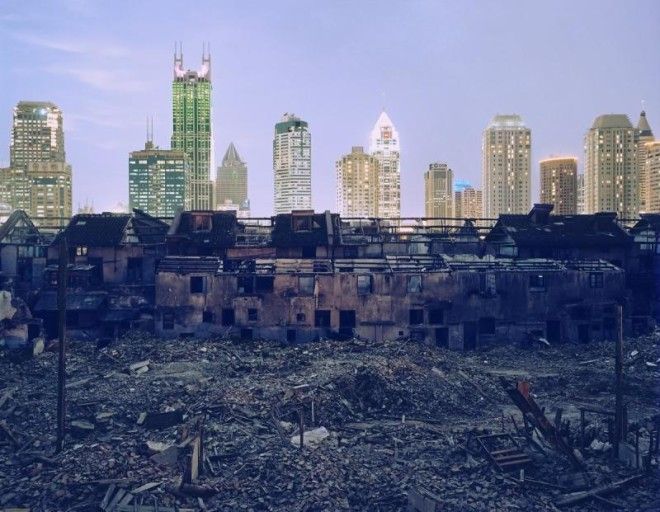 Shanghai Falling (Fuxing Lu Demolition)
, 2002, Greg Girard
Instead, Little decided to incorporate photographs "that felt calm, as opposed to loud and satirical. I wanted to make a show that was made of beautiful, precious objects," he said.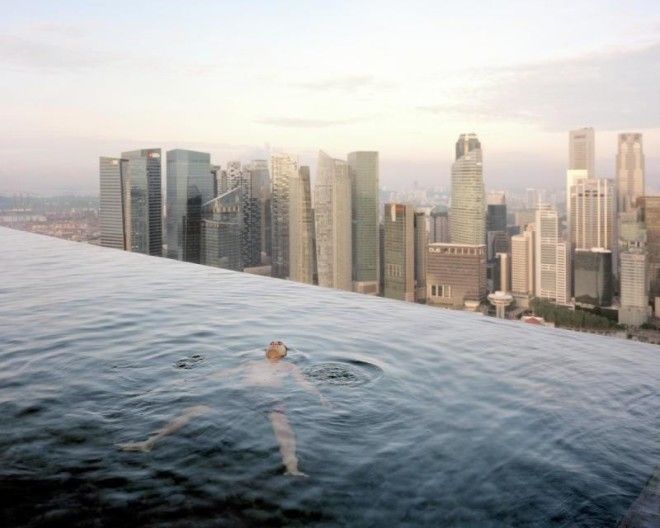 A man floats in the 57th-floor swimming pool of the Marina Bay Sands Hotel, with the skyline of the Singapore financial district behind him. 2013, Paolo Woods & Gabriele Galimberti —INSTITUTE
For this show, Little was inspired by "The Family of Man," a curated documentary photography selection by Edward Steichen that premiered at the MOMA in 1955. "Family of Man" showed various cultures from around the world engaging in everyday activities, including work, leisure, worship, and play.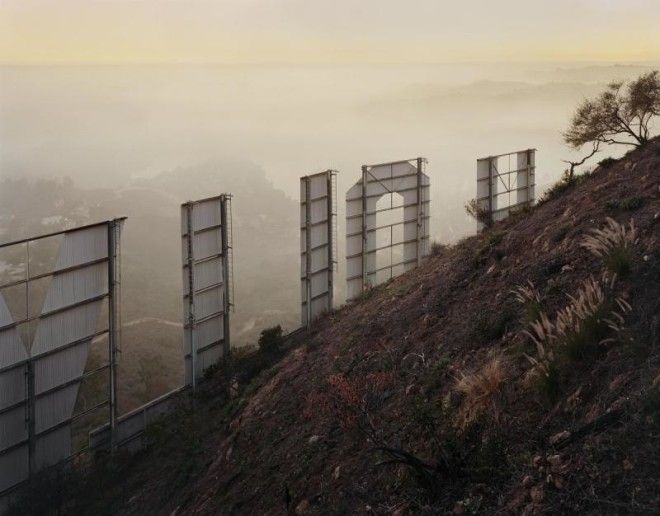 Hollywood, California,
2007, Jesse Chehak
That show's thesis was "we're all in this together," which Little noted is "becoming less and less accurate."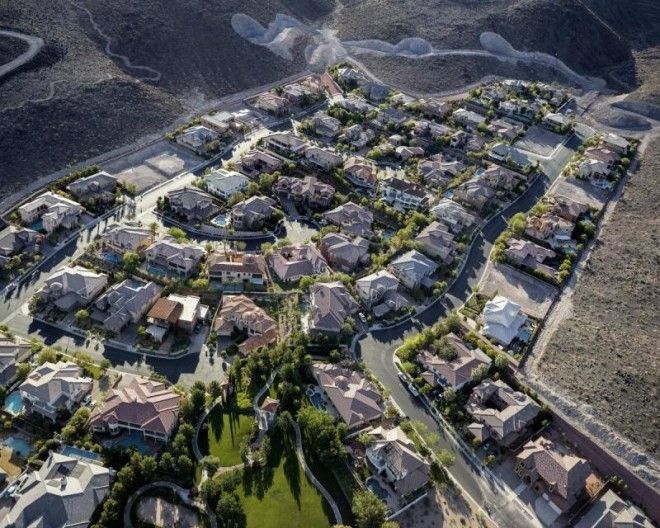 "Roma Hills" Guard-Gated Homes Looking East; 3000-8000 sq feet, Henderson, NV; 2012 ©2012 Michael Light, from Lake Las Vegas/Black Mountain, Radius Books
"As wealth and equality skyrocket, the world can't be spoken of as one place, but as two places. One for the ultra rich, and one for everyone else," said Little.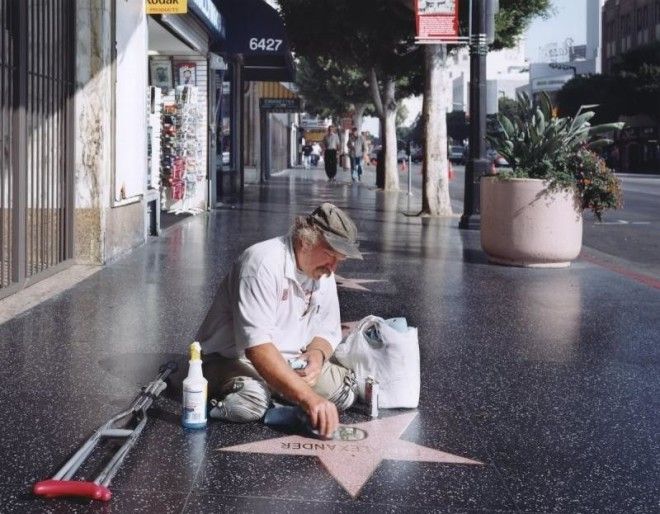 Legless star cleaner on the Hollywood Walk of Fame,
2005, Juliana Sohn
His show borrows Steichen's model, creating categories for the images that fit into leisure, work, worship, and play. However, Little chose to focus only on the wealthy.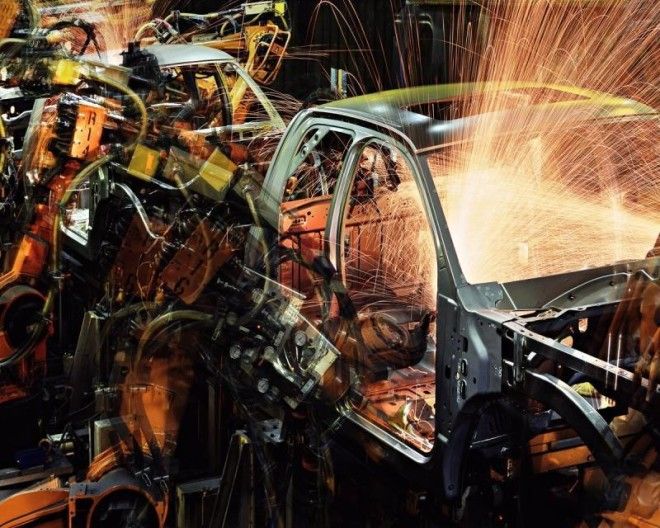 Chrysler 300,
2007, Floto+Warner
While Steichen's collection might feel like a slightly "less accurate" portrayal of modern times, Little feels the photography he's chosen for his show has "staying power." "I'm fortunate enough to work with photographers who are some of the best in the world," he said.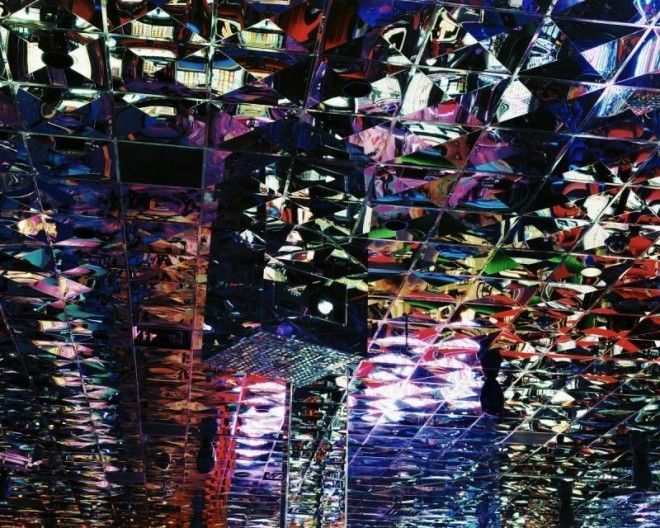 Projector,
2012, Mike Osborne
Here, a street preacher in New York City appeals to Wall Street to repent. In Little's opinion, this is "one of the iconic images of finance in America."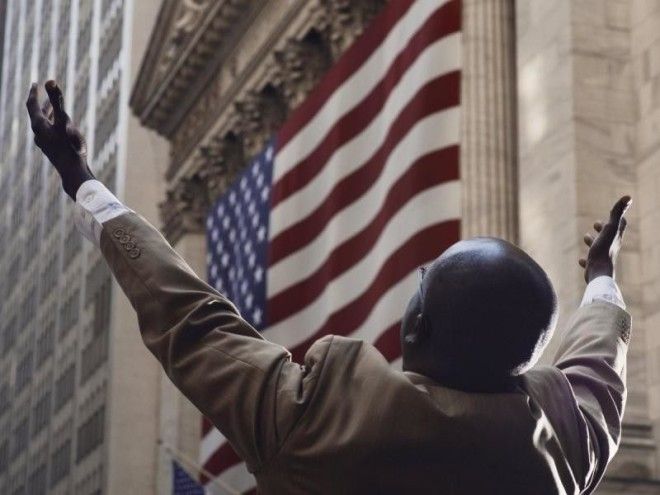 A street preacher in New York appeals to Wall Street to repent. 2011, Christopher Anderson —Magnum Photos
Little aimed to choose work that spoke the same language as the wealthy. "The show is about exclusivity; it's about privilege, and so I'm using that language of privilege and wealth to critique privilege and wealth," he
said.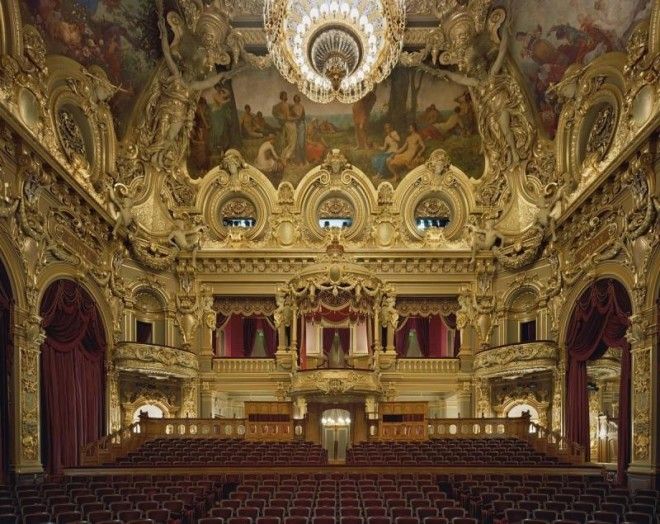 Ope?ra de Monte-Carlo, Monte Carlo, Monaco,
2009, David Leventi
Little is careful to point out: "I don't think that all wealthy people are villains, at all. This is why I included the image of the Highline Park in New York City, which was built with huge donations from wealthy individuals. It's just a wonderful addition to the city."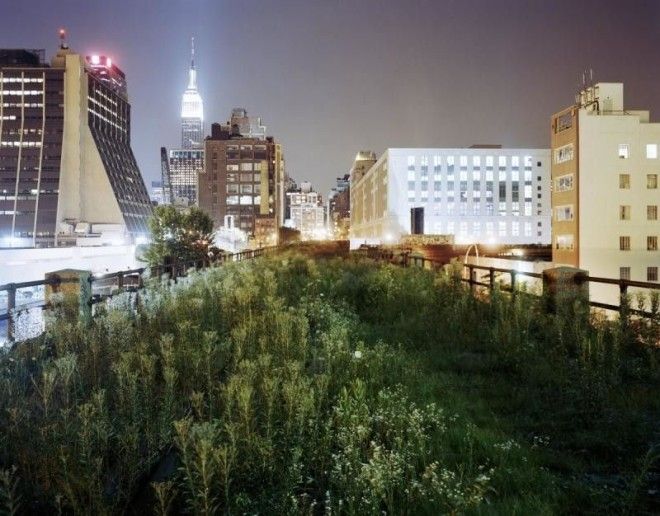 The Highline: Above 34th Street Eastward,
2004, Jesse Chehak
One of Little's major goals with the show is to provoke thought and conversation. "I welcome the conversation whether you agree with me, or think it's totally off base. I want to hear what people have to say, I want to hear why [inequality] is an important issue, or why you don't think it's the right issue [to talk about] at all."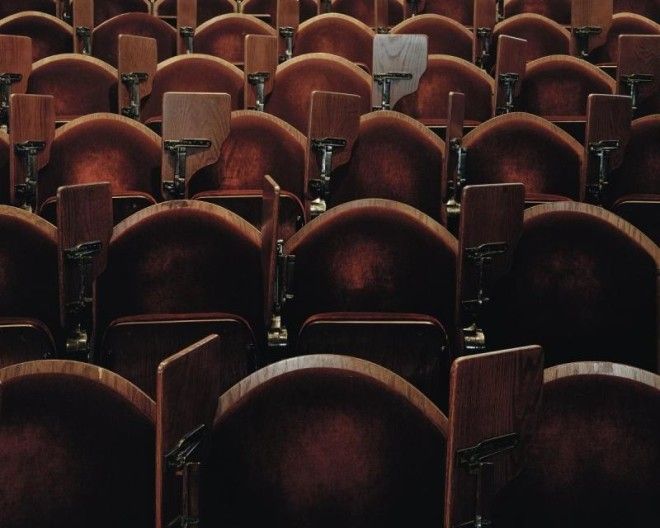 Harvard University
, 2006, Shane Lavalette