Italy's culinary universe goes far beyond pizza and pasta. From the top of the boot in Milan to the tip of the toe in Sicily, there's a wide array of cuisines and regional specialties to explore.
Based on their Michelin star ratings, critical praise, and industry accolades and awards, we believe that these 20 restaurants offer the very best taste of Italy.
Keep scrolling to find out which reservations you should book on your next trip to Venice, Modena, Florence, and other Italian food hubs.
Club del Doge Restaurant (Venice)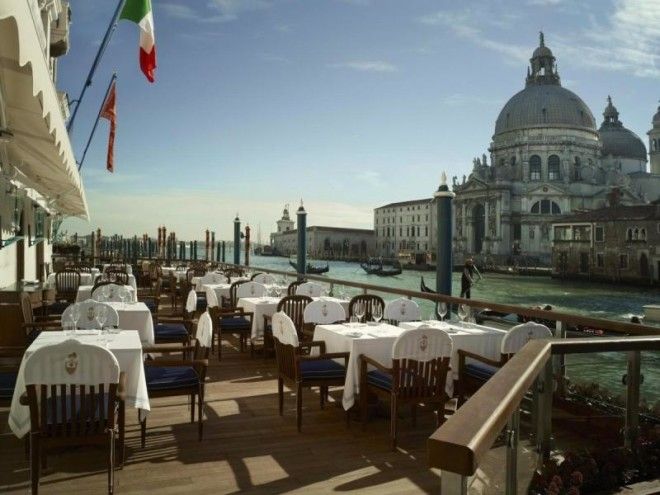 Situated along the Grand Canal in the luxurious Gritti Palace hotel, Club del Doge Restaurant is the place to go for a Venetian meal with a view. Condé Nast Traveler voted it one of the world's most spectacular waterfront restaurants. Make sure to plan your visit between May and October to enjoy the terrace.
Combal.Zero (Rivoli)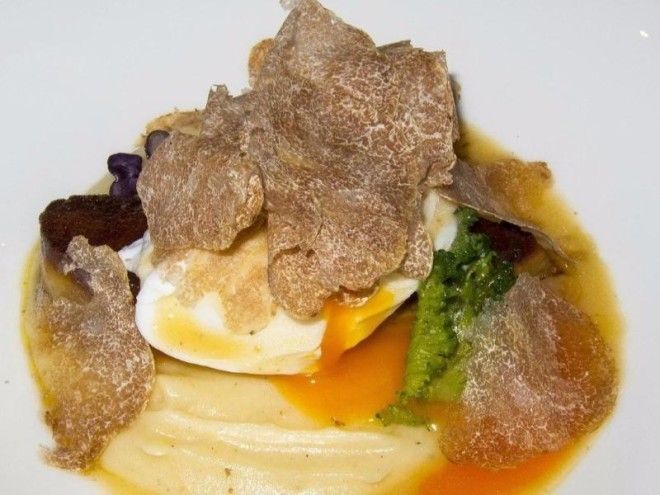 Ranked No. 65 on this year's World's 50 Best Restaurants List, Combal.Zero holds two Michelin stars. Chef Davide Scabin experiments with ingredients, texture, and temperature to elevate the classic cuisine of Piedmont with dishes like squid bolognese and barbecue sweetbreads.
Da Vittorio (Brusaporto)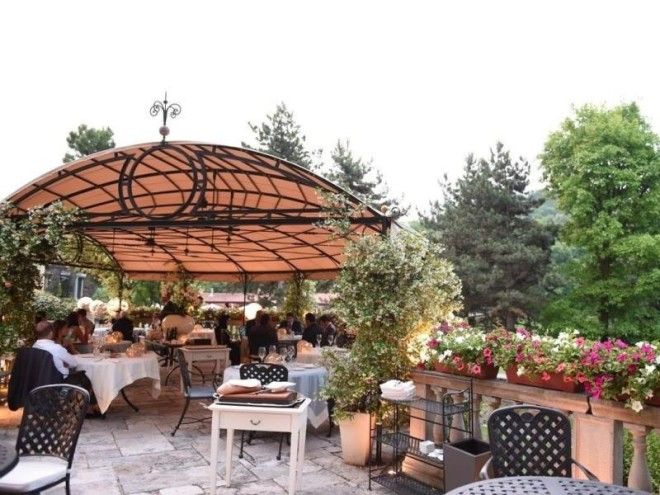 Da Vittorio restaurant, located in the Da Vittorio Relais & Chateaux resort, has earned three Michelin stars for its cuisine. Some of the ingredients you'll find on the menu include meat from Piedmont and langoustines from Mazara del Vallo.
Dal Pescatore (Runate)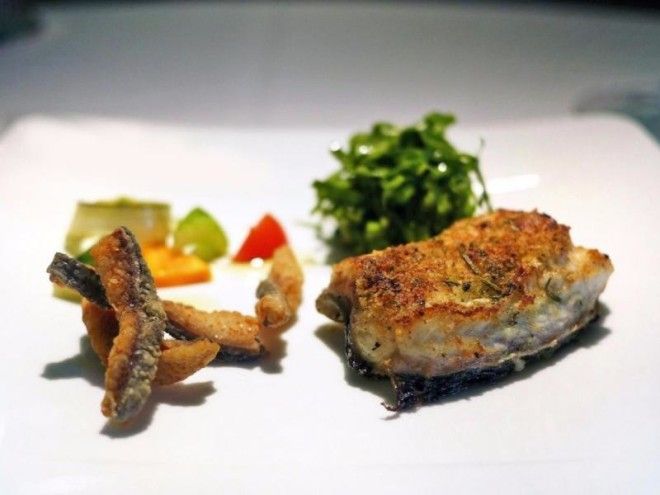 Another three Michelin star restaurant, Dal Pescatore is known for its authentic Italian cooking. Dishes sprout from family recipes and traditions, but often include a modern twist. The tortelli with pumpkin and the toothsome chargrilled eels top the menu year-round.
Enoteca Pinchiorri (Florence)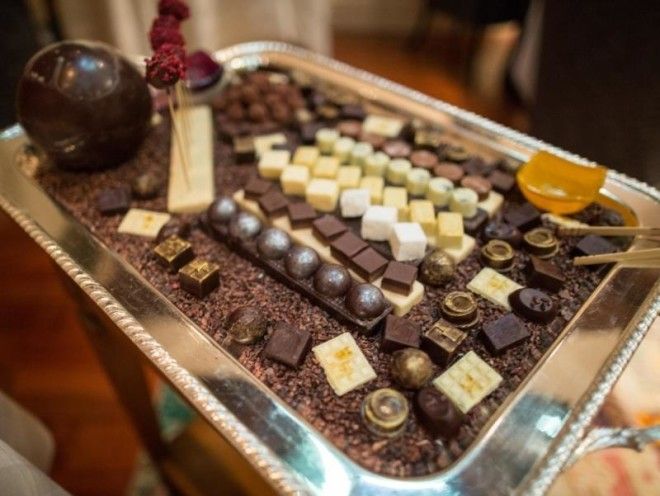 Chef Annie Féolde is the first woman in Italy to earn three Michelin stars. Her innovative Italian cooking is heightened by an incredible wine selection by sommelier Giorgio Pinchiorri. Dishes range from a risotto of fregola, pumpkin flowers, saffron, and prawns to a rack of lamb crusted with dried fruit.
Il Desco (Verona)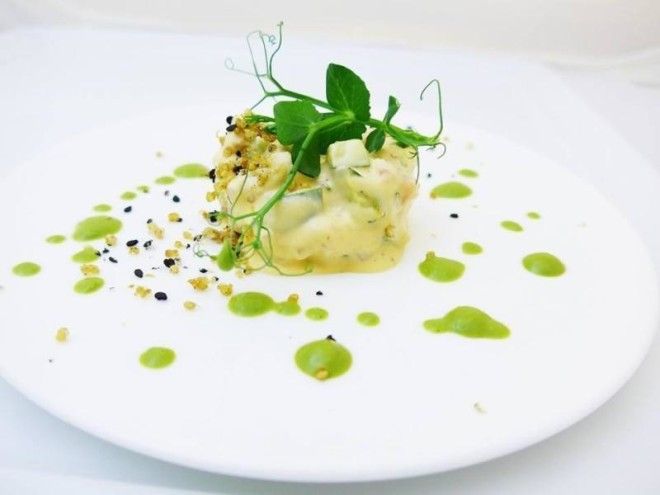 Il Desco made superstar chef Mario Batali's list of places to eat in Italy. Chef Elio Rizzo and his son Matteo work together in the kitchen to create beautiful dishes made with traditional Italian ingredients. The saucier work here is exceptionally unique — from a "lettuce sauce" to a red wine caramel reduction.
Il Palagio (Florence)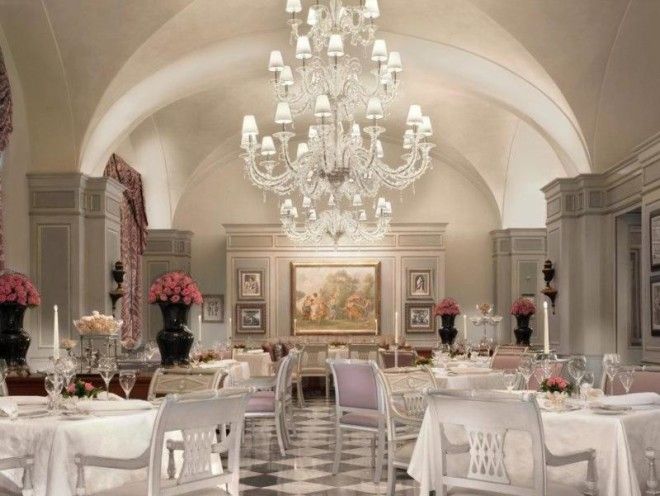 Located in Florence's Four Seasons hotel, Il Palagio is the picture of Italian elegance. Chef Vito Mollica serves a $115 tasting menu with courses like mushroom risotto and seared partridge, as well as a decadent chateaubriand for two with foie gras and bone marrow gratinée.
Il Pellicano (Porto Ercole)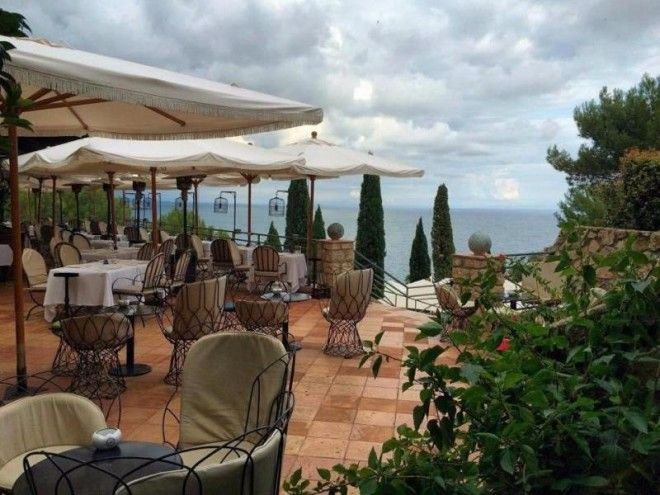 Tucked inside the five-star Hotel Il Pellicano, this cliffside restaurant looks out onto the Tuscan coast. But even better than the water view is the fabulous people watching: photographer Slim Aarons loved to snap candids here. Chef Sebastiano Lombardi uses only organic fruits and vegetables, and the proteins are always locally sourced.
L'Antica Pizzeria da Michele (Naples)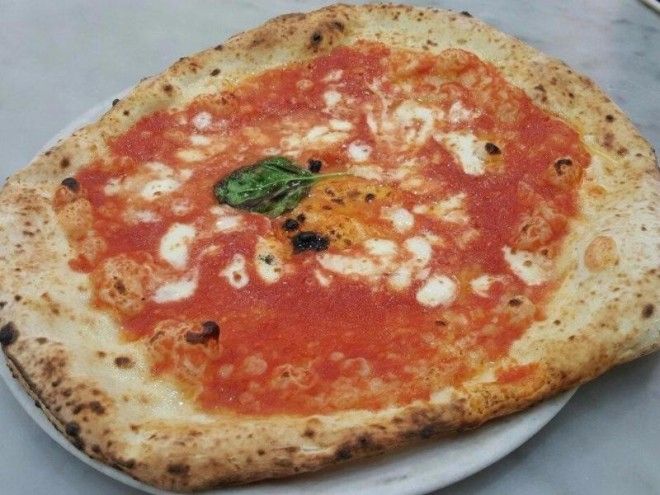 This pizzeria may not win a beauty contest, but it's been setting the bar for Neapolitan pizza since 1906. The original owner believed that a good pizza doesn't need any "junk" (read: toppings), and that philosophy is still in force today. The restaurant only serves marinara and margherita pies.
La Pergola (Rome)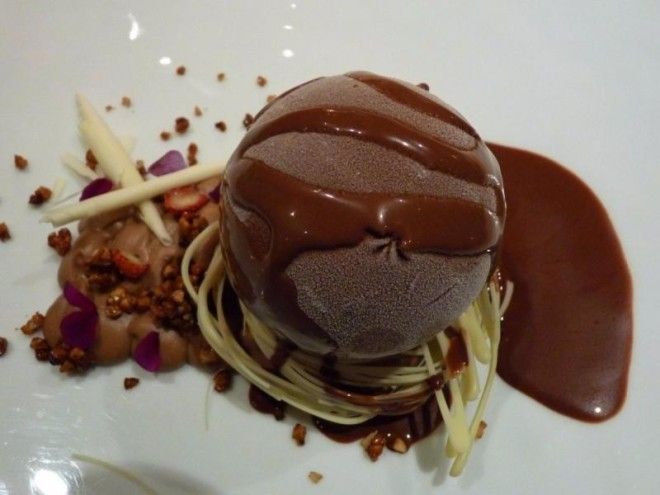 Located in the Waldorf Astoria's esteemed Rome Cavalieri hotel, La Pergola is the only restaurant in Rome with a three Michelin star rating. In addition to seven- and nine-course tasting menus, a 60,000-bottle wine cellar, and a water menu with 29 selections, there's also a cheese cart.
Le Calandre (Rubano)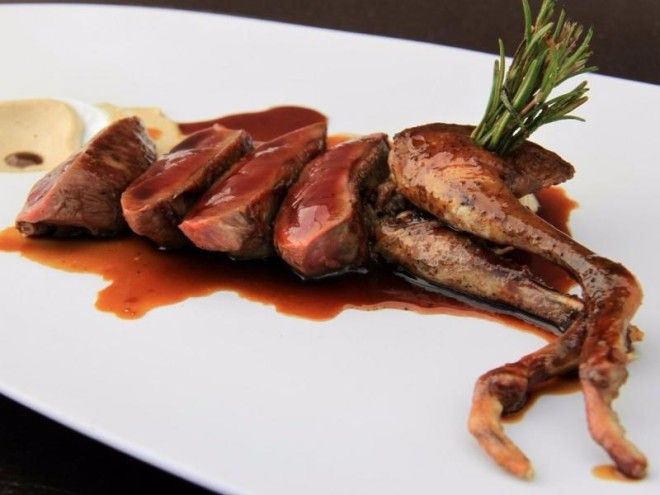 Ranked No. 34 on this year's World's Best 50 Restaurants List and holding three Michelin stars, Le Calandre's contemporary décor sets the scene for a modern Italian meal. Chef Massimiliano Alajmo is famous for his cuttlefish cappuccino and hand-chopped beef tartare with black truffles.
Locanda dell'Isola Comacina (Lake Como)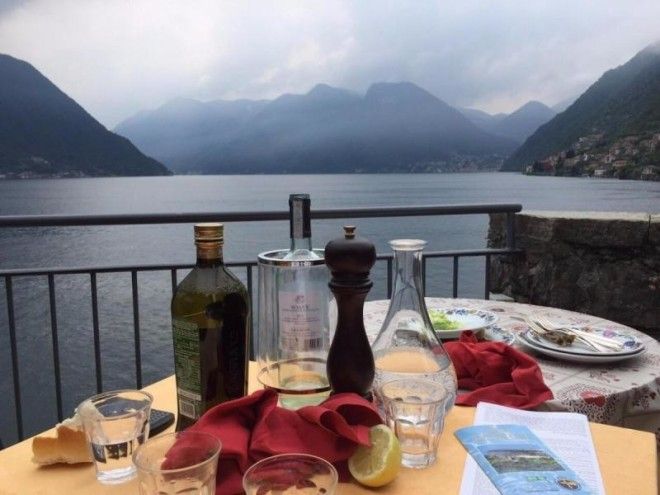 Located on Lake Como's misty Comacina Island, Locanda dell'Isola's menu has been the same since 1947. Once your five-course meal has concluded, a bell sounds as the host lights a bucket of brandy on fire while explaining the restaurant's history. Sugar and coffee are added to the liquor before it is served.
Osteria Francescana (Modena)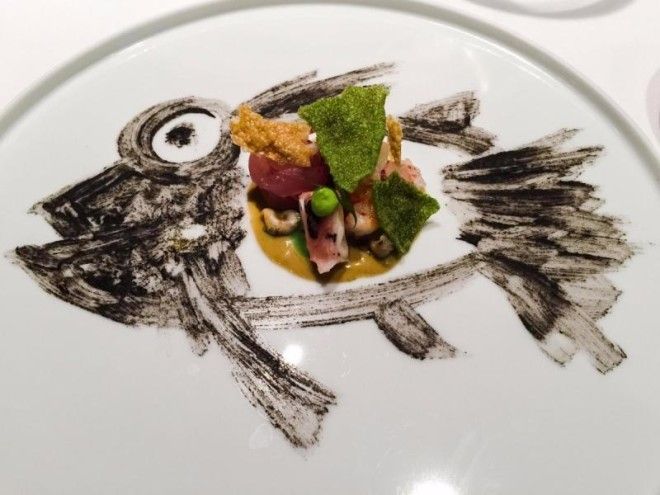 This groundbreaking Modena restaurant by chef Massimo Bottura claimed the number two spot on the 2015 World's 50 Best Restaurant's List. Behind a nondescript door on an unassuming back street, magic happens as Bottura crafts dishes like five different ages of parmigiano reggiano presented in five different textures. His culinary genius can be observed in Netflix's new documentary series, "Chef's Table."
Piazza Duomo (Alba)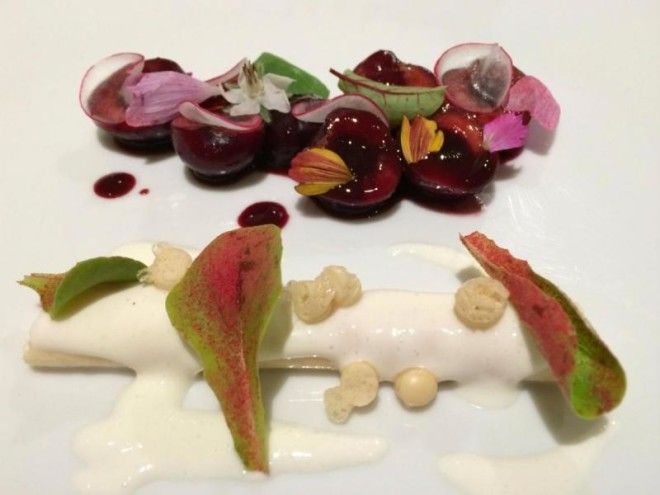 Evidenced by his highly regarded veal tartare, chef Enrico Crippa delights in using fresh, raw ingredients as often possible. He's also spent time working in Japan and has a penchant for dashi and tempura. Prepare to be surprised.
Ratanà (Milan)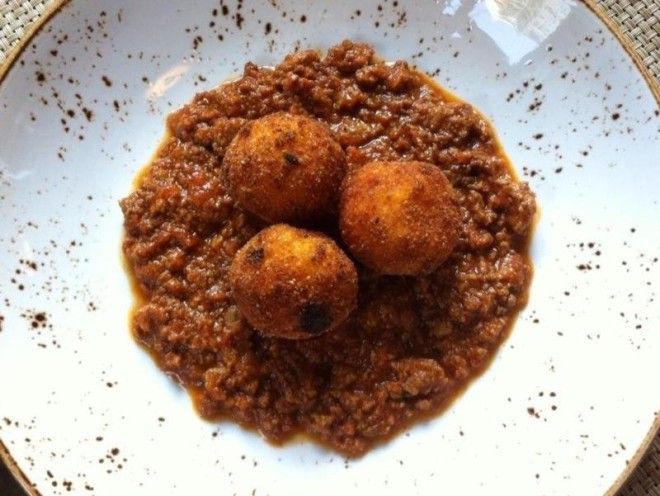 An early 20th Century building that used to be part of the Milan railways is now home to chef Cesare Battisti and his culinary creations. Condé Nast Traveler deemed Ratanà one of 2015's Gold Standard Restaurants, lauding menu items like the risotto with osso buco and the veal cheek with mashed potatoes and celery leaves.
Reale (Castel di Sangro)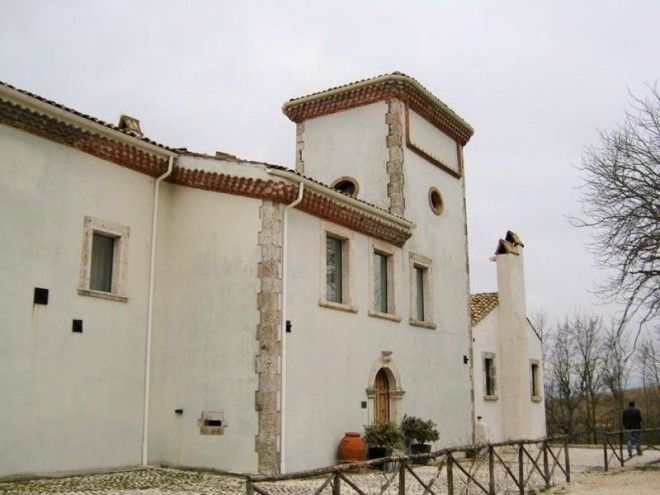 Like many of the best restaurants in Italy, Reale is a family affair. Siblings Cristiana and Niko Romito share the reins, with Niko manning the kitchen. The restaurant is housed in a 17th Century monastery and the menu is a masterful ode to "common" ingredients like the humble onion and ubiquitous pecorino cheese.
Ristorante Paris (Rome)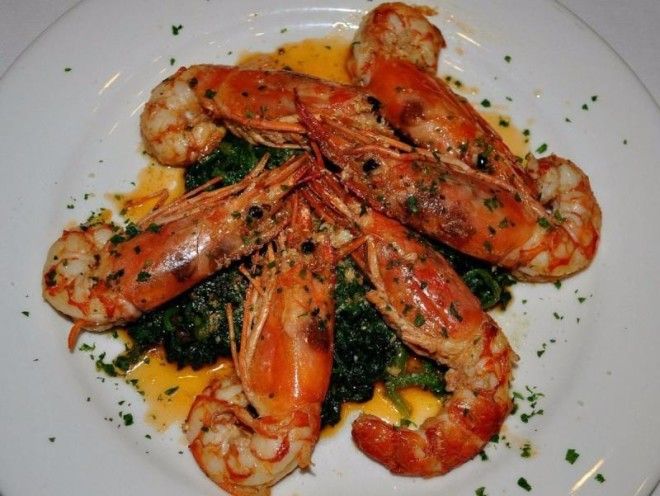 Ristorante Paris is, ironically, nestled in the heart of old Rome. The menu promises dishes like fried veal meatballs and lamb filet in pistachio praline — all expertly paired with pours from an extensive wine cellar.
Ristorante La Sponda (Positano)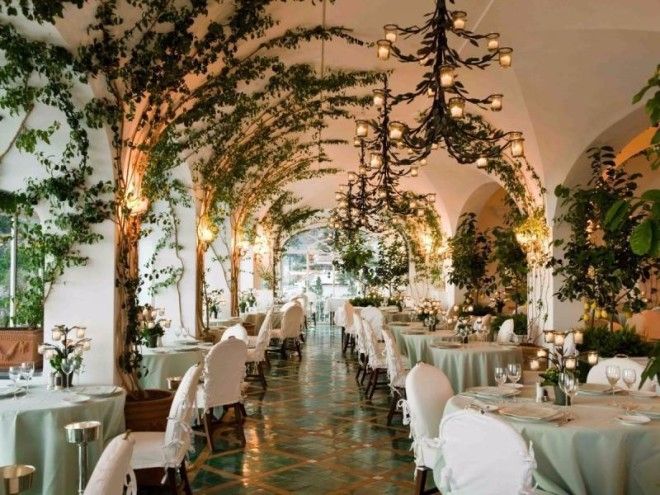 Amid dream-like surroundings, chef Matteo Temperini, who cut his teeth working for Alain Ducasse, serves Mediterranean-inspired fare made the fresh, local bounty of Amalfi. Hundreds of candles illuminate the restaurant as mandolin and guitar players serenade diners. This is a true reservation for romance.
Roma Sparita (Rome)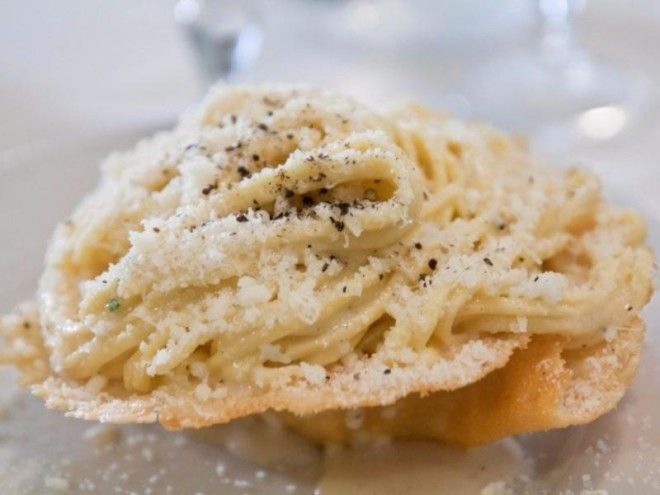 Overlooking Piazza di Santa, Roma Sparita is wildly famous for its tagliolini al cacio e pepe — pasta with cheese, butter, and pepper, which, as Anthony Bourdain once said while dining here, "could be the greatest thing in the history of the world." The creamy, cheesy pasta is cradled in a crispy parmesan bowl.
Sibilla Ristorante (Tivoli)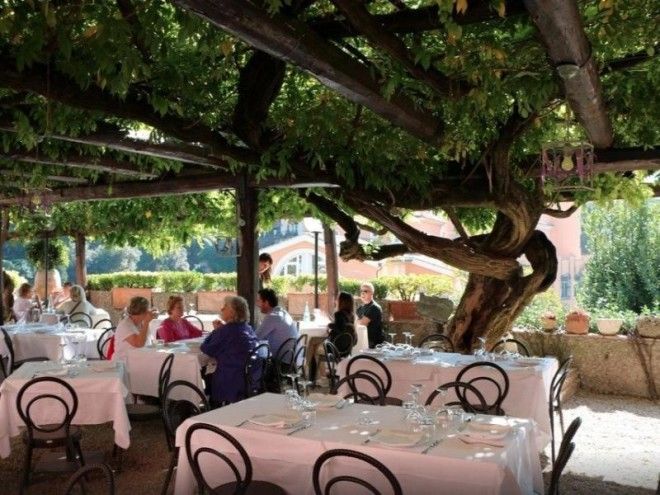 Sitting at the base of two ancient Roman temples and overlooking a cave, Sibilla (est. 1720) is steeped in history. The restaurant hosts celebrities and heads of state with mains like slivered sea bream with bottarga and classic desserts like lemon cream profiteroles.