A house is a big investment and because of this, it mirrors who we are, what we like, and what makes us comfortable and happy.
Because of this, we spend a lot of our precious time making sure that the house that we call home suits all our needs and that it looks the way we want, down to every last detail — including our front porches.
A front porch, along with things like the mailbox and landscaping, is the first impression someone makes of our homes, and no one ever wants to make a bad first impression.
That's why when one adorable family took a long, hard look at their bland, concrete front porch they knew something was off. The family was full of charm but their porch didn't reflect that. Instead, the porch told the world that they were generic, dull, and uncaring. Which was far from the truth.
The head of the house, an Imgur user named djhoen, took it upon himself to create a porch that boasted his family's good name — and the whole family helped out with the DIY project.
The end result? It's as darling as this family seems.
Their front porch originally looked like this. It had ample space but was a bit boring.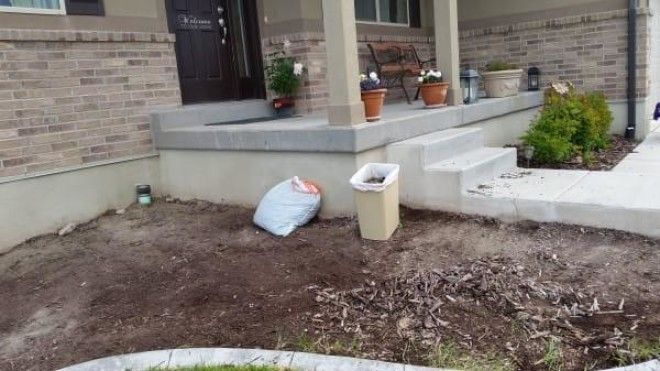 The first thing to go was the ugly concrete stairs, which he removed with a jackhammer.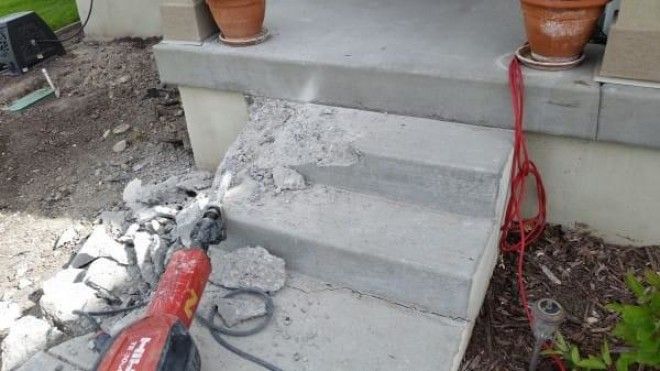 Next, he did some trenching to create a conduit for future porch lights.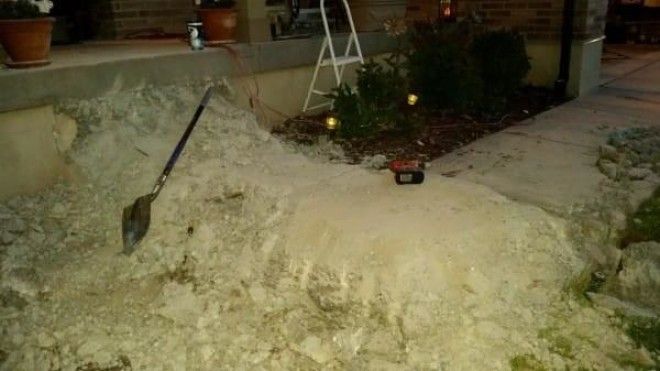 Then, he removed grass to make room for his new, revamped porch.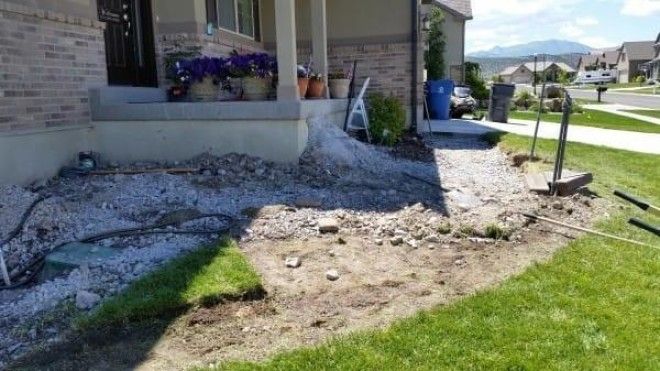 He then moved on to what he calls the "hardest part," which was "getting that first level of bricks level." Thankfully, a special little helper gave him a hand.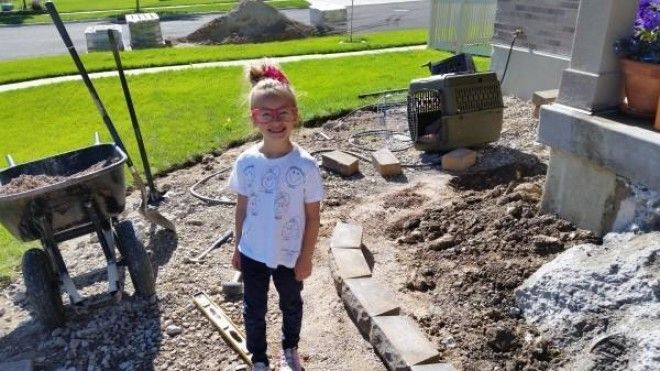 "After that it is pretty easy," he said as he stacked more levels.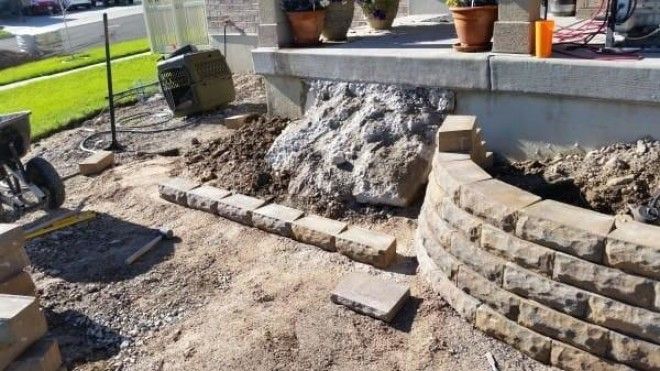 Next, he installed the first porch stair.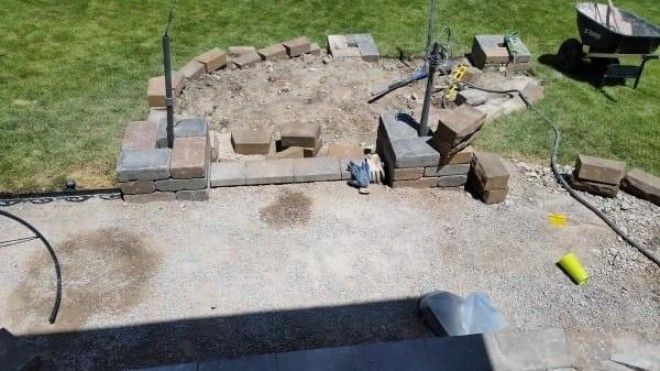 Then he laid down pillars for the light posts.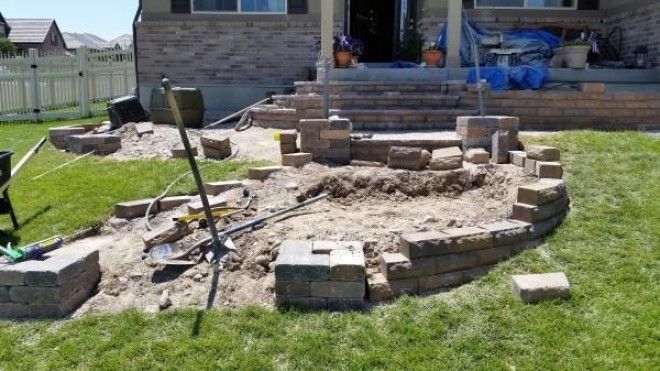 They decided to have the stairs descend all the way down the yard to the sidewalk.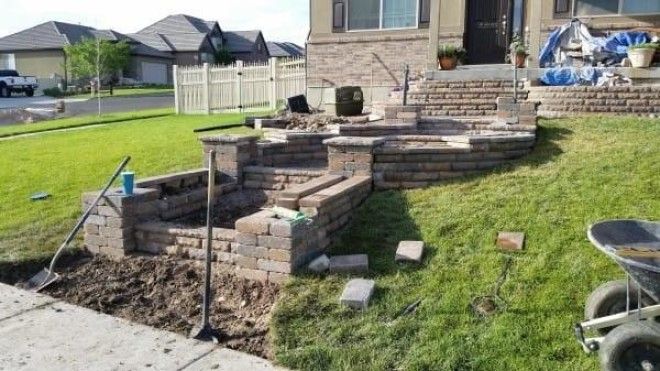 Next, he installed capstones for the path.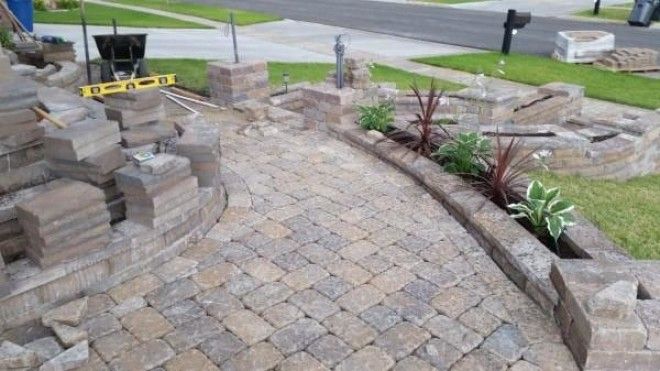 Once the capstones were finished, he got started on connecting the path to the sidewalk.
Finally, he added some solar lights and his wife did some lovely landscaping. "Looks good sweetie," he says.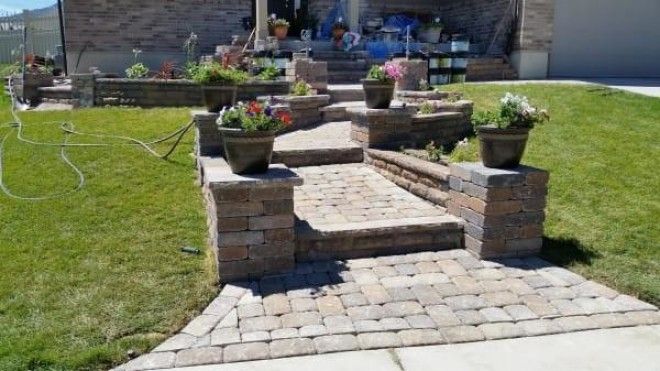 The end result is quite beautiful.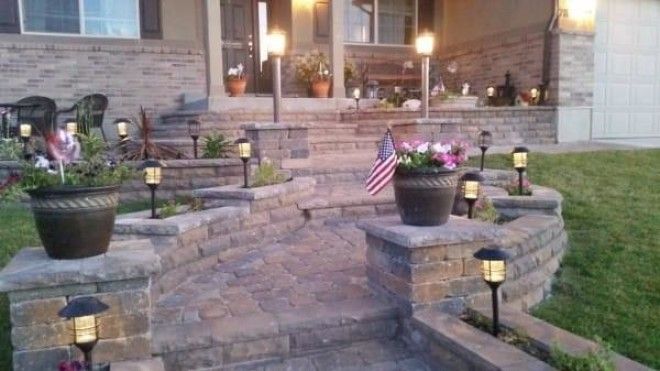 And to think, it started out as a bland, boring concrete porch. Job well done, guys!