Labor Day is a celebration of the American labor movement and its dedicated workers.
It also signifies the last cookout of the summer.
So wouldn't it be nice to work on something you can use for that final barbecue? I'm talking about grilling on the fruit of your labor on Labor Day — and in my humble opinion, it's the best ways to honor the holiday.
Here at LittleThings we have seen all kinds of cool DIY projects, and this summer we've seen some especially stellar outdoor kitchens, brick ovens, and even a homemade smoke shack that all allow their creators to barbecue like meat-grilling mavens.
But this DIY project we recently stumbled upon is pretty inventive. Instructables user thicaloffence has really outdone himself with what he flipped a throwaway cable spool into. In fact, I've never seen anything quite like it and I'm so happy to squeeze it in before the leaves officially change color…
First, he found an industrial cable spool and sanded it down.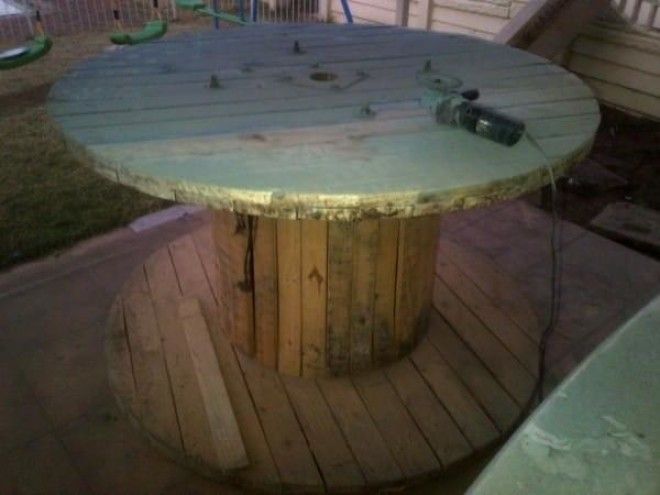 Once it was sanded down, he cut a 22.4-inch hole in the center.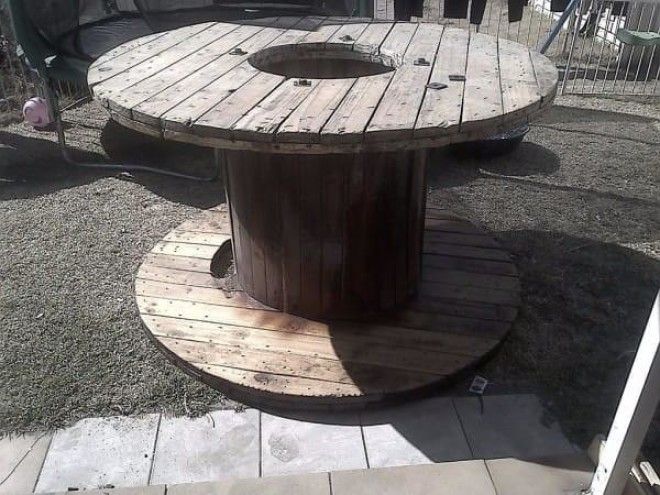 He then slid a barbecue grill into the hole and it fit in perfectly. "You can either make the stand or buy one that you like. I opted to buy one," says thicaloffence.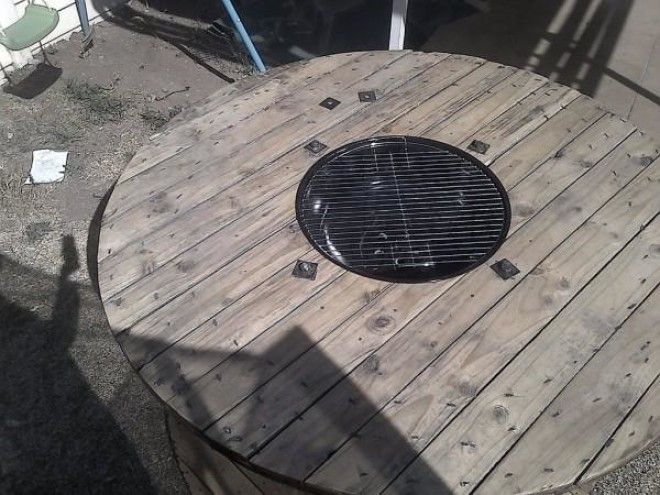 When he was happy with the way his barbecue fit, he removed it and treated and varnished the spool. He treated his with linseed oil and let it set in and dry for about 24-hours. Once it was dry, he sprayed on the varnish.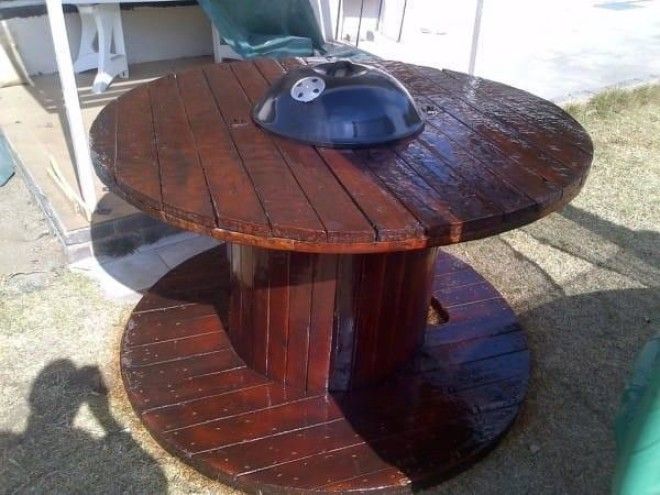 He let the varnish dry completely for a few days before using.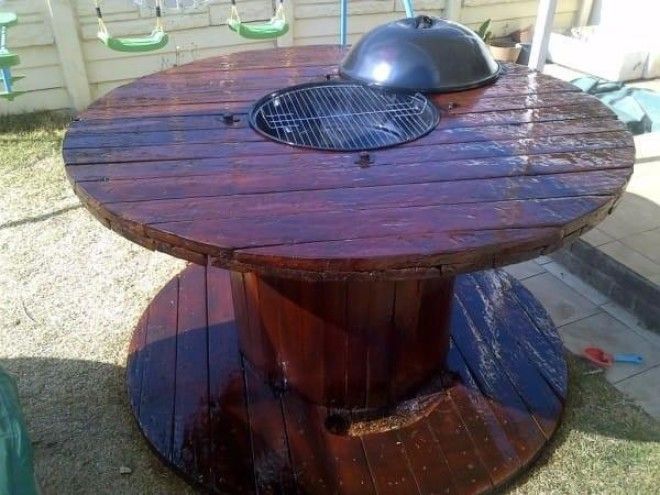 Once it was dry, he was ready to chow down on his handsome homemade grill!