It's hard to believe that it's been 20 years (to the day) since a tiny pink piglet named Babe stole the heart of audiences around the world, and turned many of them into lifelong vegetarians (more on that later).
What's almost even harder to believe is that the heartwarming story of a pig who wants to be a sheepdog was partially ushered into existence by George Miller, the same man who brought us
Mad Max
. Here are 15 things you might not know about the little piggy that could.
1. JAMES CROMWELL THOUGHT THE ORIGINAL IDEA WAS SILLY.
When actor James Cromwell first heard about
Babe,
which is based on Dick King-Smith's novel, "I thought it sounded silly," he told
Vegetarian Times
. "I was mostly counting the lines to see how much of a role the farmer had."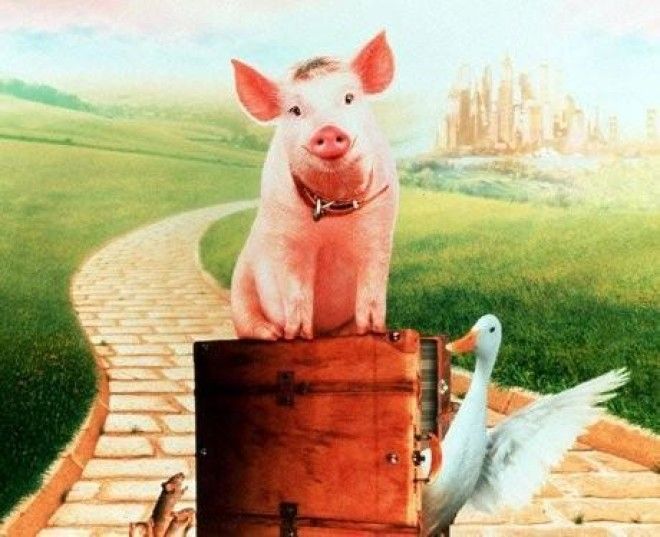 2. FARMER HOGGETT HAD JUST 16 LINES.
But by that point, Cromwell was already sold on the script, intrigued by what he called the "sophisticated yet pure-of-heart piglet." And he clearly made the right call: The part earned Cromwell an Oscar nomination for Best Supporting Actor.
3. FORTY-EIGHT PIGS PLAYED THE ROLE OF BABE.
Because pigs grow quickly, the crew utilized four dozen Large White Yorkshire piglets throughout the course of filming, shooting six at a time over a three-week period. A total of 48 pigs were filmed, though only 46 of them made it to the screen.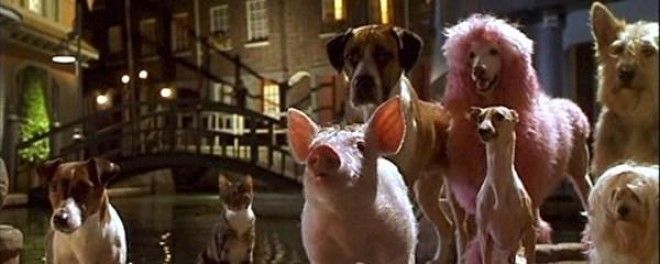 4. THERE WAS ALSO ONE ANIMATRONIC PIG.
Animal trainer Karl Lewis Miller seemed almost embarrassed to admit that they did have one animatronic pig, too. This is the pig they used for wide shots—when there was at least 15 feet surrounding Babe all the way around, and no place for Miller to hide.
5. THERE WERE 970 ANIMALS ON SET IN ALL.
In an interview with
Entertainment Weekly
, Karl Lewis Miller—who had 59 people assisting him—said that, all told, there were 970 animals used for the film, though only 500 of them actually made it into the movie. This included pigs and dogs, of course, plus cats, cows, horses, ducks, goats, mice, pigeons, and sheep, too.Baa-ram-ewe indeed!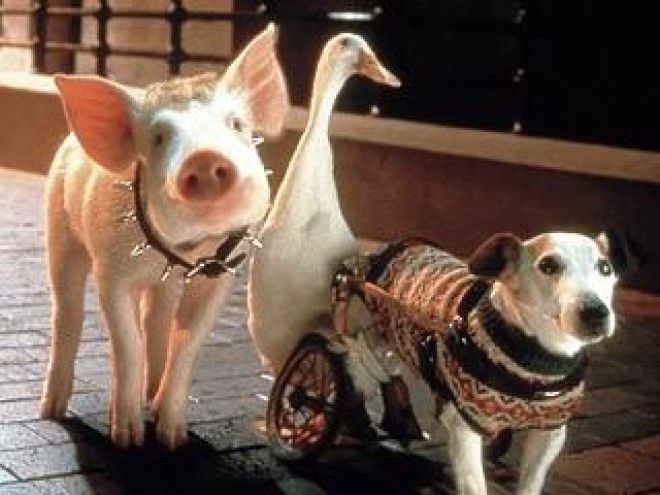 6. BABE IS A GIRL.
While this is never explicitly stated in the movie, because a male pig's private parts would have been visible on film, all of the pigs used for filming were females.
7. BABE IS ALSO DEXTER.
In addition to voicing the titular piglet, voice actor Christine Cavanaugh—who passed away in December—lent her vocal chords to more than 75 projects over the years, including the title role in
Dexter's Laboratory
, Chuckie Finster on
Rugrats
, and Gosalyn Mallard on
Darkwing Duck
.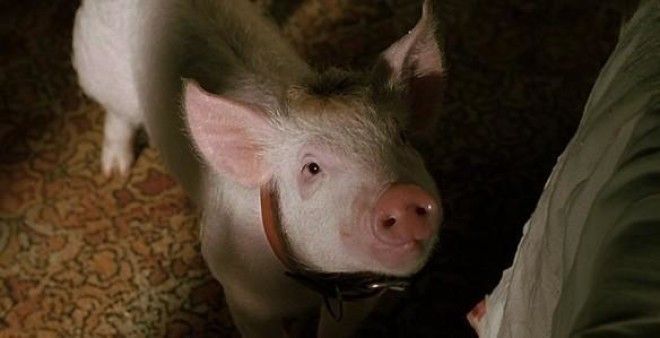 8. THE FILM WAS BANNED IN MALAYSIA.
Not wanting to upset its Muslim community, to whom pigs are haram, Malaysia banned the family flick from screening in its theaters. But its proscription didn't stick; the film was released on VHS about a year later.
9. PORK PRODUCT SALES DROPPED IN 1995.
In December 1995, just four months after
Babe
hit theaters,
Vegetarian Times
ran a story about the problems facing the pork industry. Among the factors contributing to the industry's slump, according to writer Amy O'Connor, was "the motion picture
Babe
, featuring an adorable porcine protagonist and a strong vegetarian message." She went on to note that, "This year, the U.S. Department Agriculture showed stagnant demand for pork, while retail sales of canned meats such as Spam hit a five-year low."
10. SALES OF PET PIGS INCREASED.
In
The Apocalyptic Animal of Late Capitalism
, author Laura Elaine Hudson is unable to substantiate claims that pork sales dropped a full 25 percent in the U.S. following the release of
Babe
, as some sources claimed, but she did find that sales of pet pigs increased—as did, eventually, the number of abandoned pigs.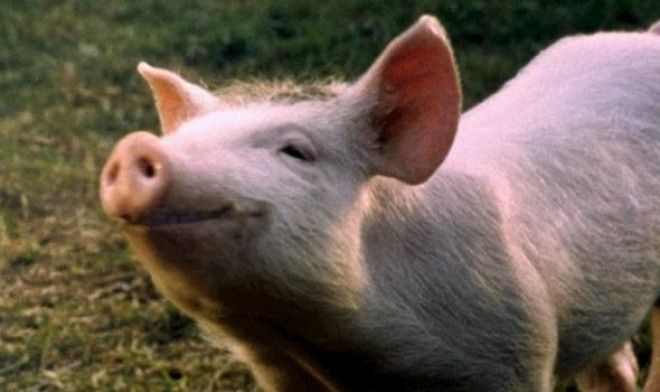 11. THE FILM TURNED MANY VIEWERS INTO VEGETARIANS.
Babe
's popularity—and its main character's adorableness—led to many fans of the movie (particularly young viewers) adopting a vegetarian lifestyle. So widespread was the practice that it became known as "The Babe Effect," and fans of the film who went meatless became known as "Babe vegetarians."
12. JAMES CROMWELL IS A "BABE VEGAN."
Among those individuals whose eating habits were altered by
Babe
was the movie's human star. Though he had been a vegetarian decades before, Cromwell "decided that to be able to speak about this [movie] with conviction, I needed to become a vegetarian again."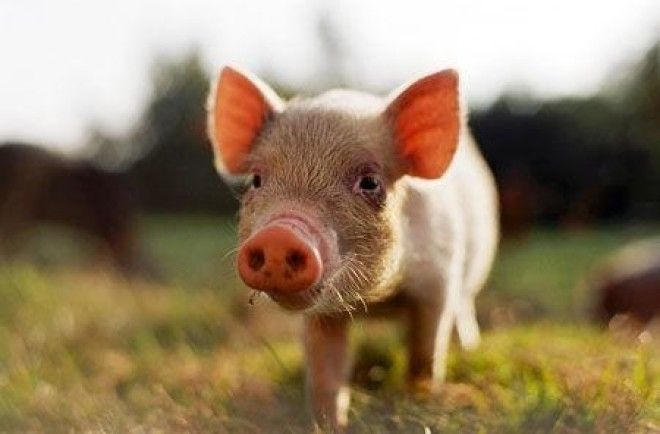 13. MRS. HOGGETT WAS AGED UP.
Magda Szubanski, who plays the farmer's wife Esme, was only 34 years old at the time of the film's release. She logged lots of time in the makeup chair in order to pass as the wife of her then-55-year-old co-star.
14. JERRY GOLDSMITH WAS HIRED TO SCORE THE FILM.
And he wrote a good deal of it, but he and George Miller's ideas for what it should sound like did not mesh. So Goldsmith was replaced by Nigel Westlake.
15. IT WAS NOMINATED FOR BEST PICTURE.
Among the film's seven Academy Award nominations (yes, seven) was a nod for Best Picture, which pit the pig film against an impressive lineup that included
Sense and Sensibility
,
Il
Postino
,
Apollo 13
, and
Braveheart
(which took home the award). The film
did
win one Oscar: it beat out
Apollo 13
for Best Visual Effects.