Tissue paper is a great way to dress up an otherwise boring package or gift bag — but when the wrapping is over, tissue paper can be an annoying mess. Impossible to fold and difficult to store, it's easy to simply ball it up and toss it out.
But now that I've found
this
adorable DIY project, I know
exactly
what I'll be doing with all my old and crumpled bolts of tissue paper! This is so quick, easy, and adorable, this is one "do-it-yourself" project I'll be making again.
To make this yourself, all you'll need are a few simple supplies — items that you most likely already have in your house somewhere.
Supplies:
Tissue paper
Paper punch
Sponge brush
Mod Podge
Glass candleholder
Not only is this a cheap and easy project, but it's incredibly relaxing. It's the perfect rainy-day project for people of all ages!
Looking for a quick gift, an easy craft, or just a cute centerpiece? This colorful candleholder is just the thing.
To begin, grab some tissue paper, fold it tightly, and punch out your shape of choice. Go wild with a few different shapes, or just stick to one. It's up to you!
I decided to use a heart, my favorite shape. This step can be a little tricky, as tissue paper rips and bunches easily. Make sure your tissue paper is folded into just a few layers, which will make for a cleaner punch-out.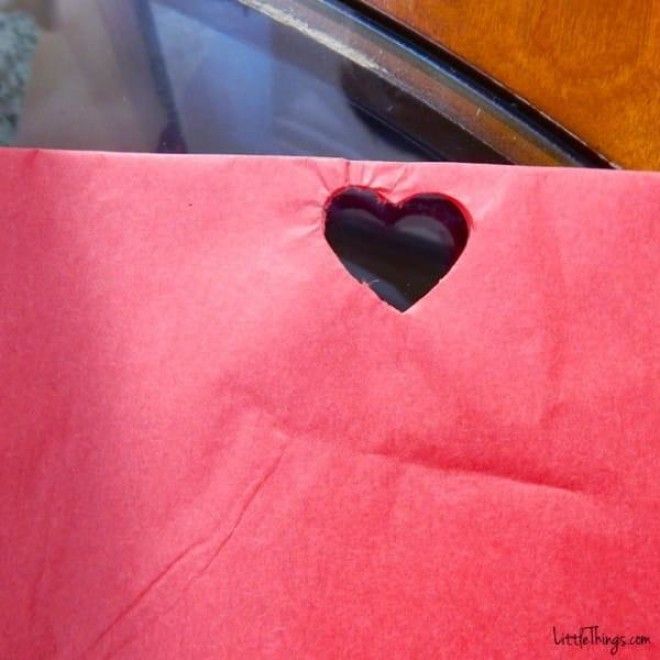 Once you've punched out a nice pile of hearts, dip your sponge brush into some diluted Mod Podge, then gently brush your shape onto the candleholder. Make sure each shape is fully covered.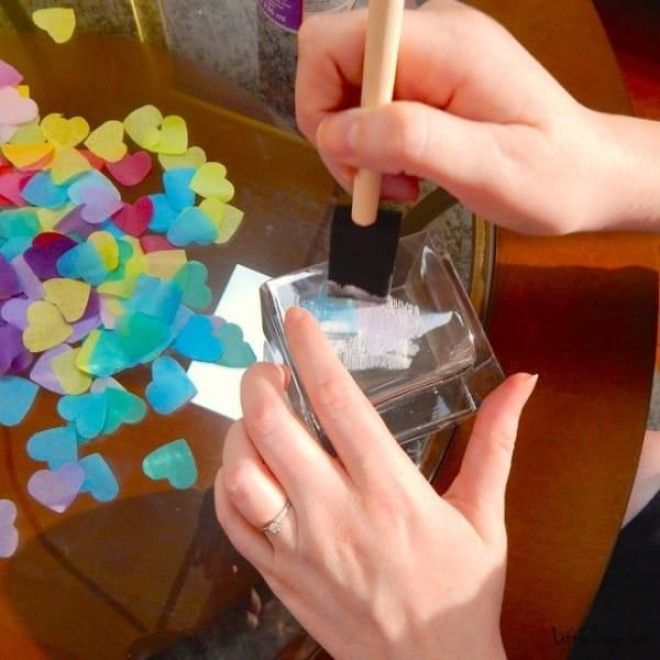 Continue this all the way around. If you're going for a fun, casual look, try not to worry too much about pattern or placement. (It's really relaxing this way!)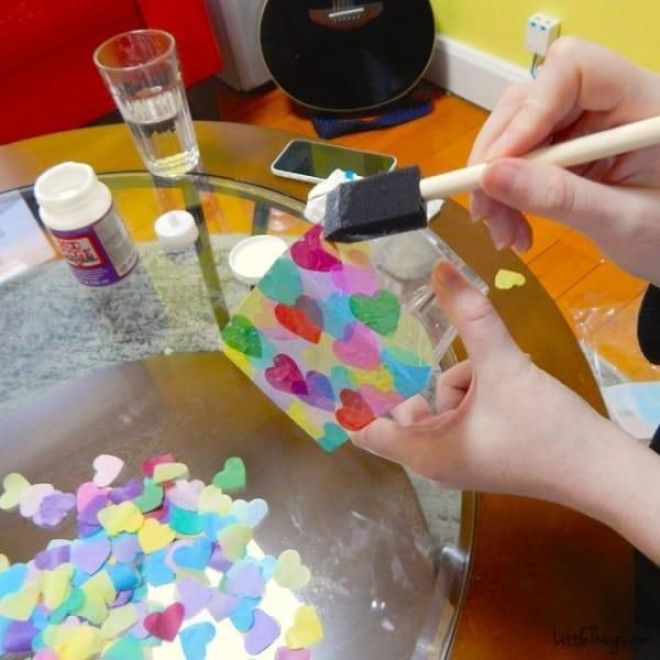 When your shapes are all adhered, let it dry for a bit. Once it's set, grab your votive of choice, set it inside, and admire your new "stained glass" candle! It's the perfect way to dress up cheap candleholders, while getting rid of all that old tissue paper!