Visiting an active volcano is an extremely thrilling experience, but it can be highly dangerous.
So, it's important to know which active volcanoes you can visit and to take precautions that often include wearing gloves, leather boots, a face mask, and sunglasses, according to The Weather Channel.
We've put together a list of active volcanoes you can visit around the world, from the spewing fire of Kilauea in Hawaii to Nicaragua's Cerro Negro, where volcano boarding is a common activity.
Note: You should keep a frequent watch on weather reports for each volcano as conditions can often change.
White Island, located off of the North Island coast in New Zealand, had its last eruption in 2013, but remains a popular site that can be accessed with guided tours.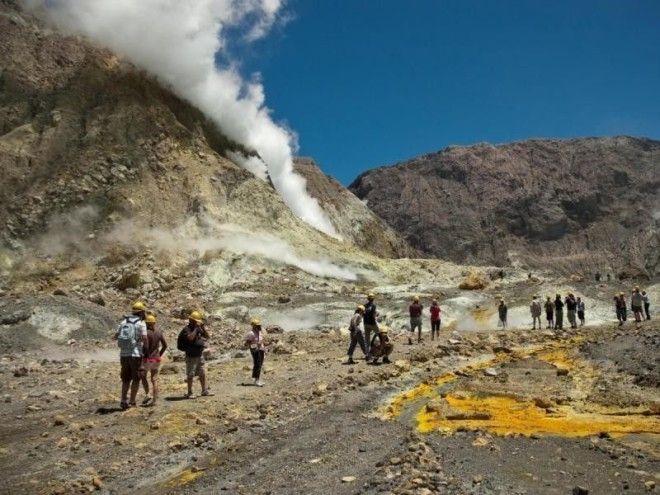 When visiting the area, you'll come across stunning fumaroles that release steam and gases, hot springs, and acid pools.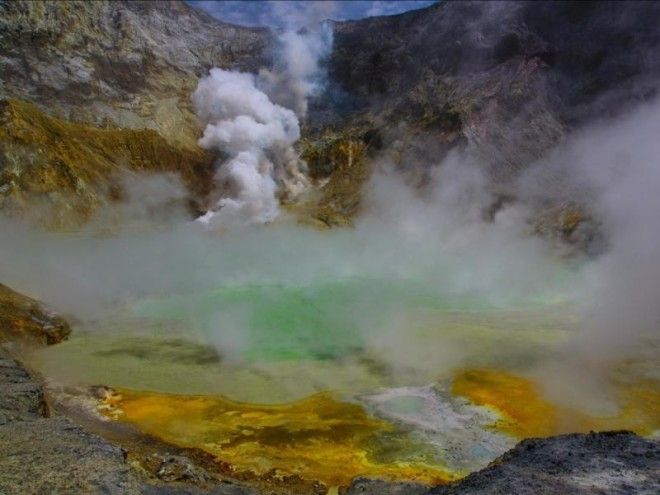 Iceland's Eyjafjallajökull volcano became famous after an eruption in 2010 that led to major delays in air travel. The volcano is one of the most unique, being completely covered by an ice cap, and can be explored adventurously via airplane tours or 4x4 Jeep tours.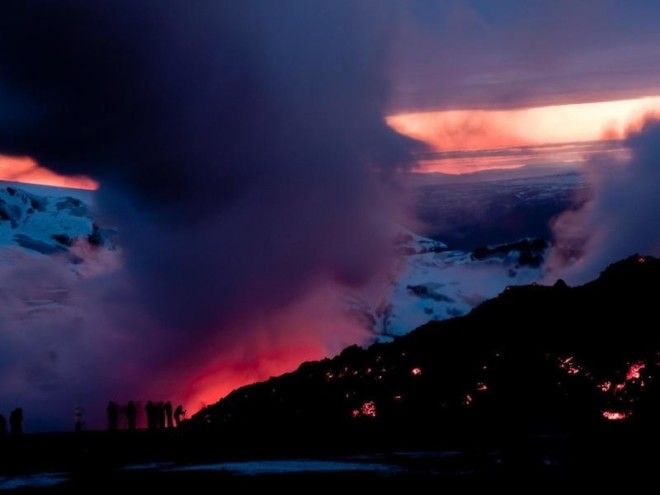 Mayon is an active stratovolcano in Albay, Philippines. While the volcano can be climbed, you can also take an ATV tour and ride along its rugged terrain.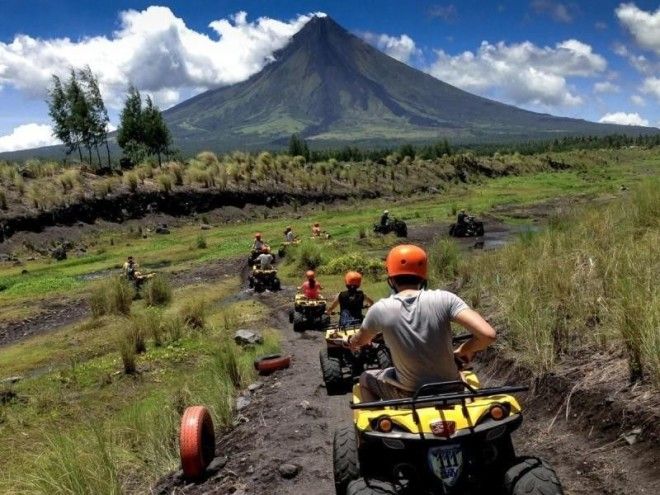 Mount Naka is one of the most active of the five summits that sit atop Mount Aso, located in Kyushu, Japan. The volcano has been regularly releasing lava, giving spectators a one-of-a-kind nature show that you can safely watch from the Aso Volcano Museum road.
Kilauea, nestled inside Hawaii Volcanoes National Park in Pahoa, Hawaii, is one of the world's most active volcanoes. Access its roof via the 19-mile Chain of Craters Road and you'll be rewarded with unbelievable views of spewing lava.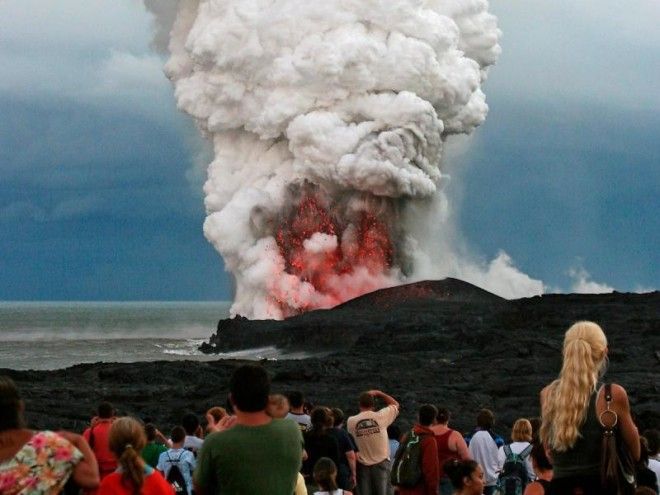 Mount Batur is an active volcano that rises over 5,000 feet. It is the most active volcano in Bali, Indonesia, and is best accessed by trekking up the route from Toya Bunghah, where you'll get views of forests, lakes, and live craters.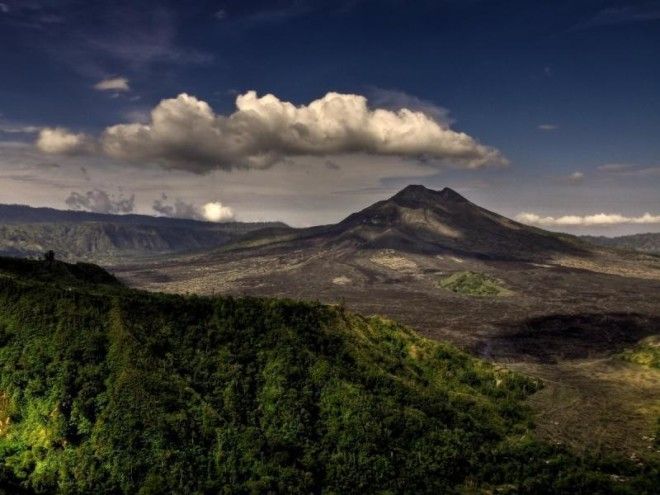 Mount Erebus, located on Ross Island, Antarctica, is the most active volcano in the area and its second-highest at an elevation of over 12,000 feet. Here, you'll find an active lava lake that spews clouds of steam into
the air, but because the volcano is only accessible via helicopter or by bracing frigid temperatures, getting there can be an adventure in itself.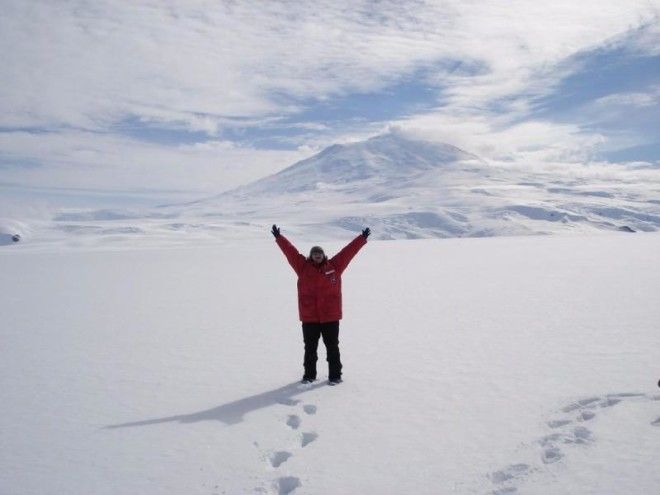 Mount Etna, located in Sicily, Italy, is Europe's tallest active volcano at over 10,000 feet high. The highest allowable point for visitors is at about 9,580 feet, where you can regularly see lava flows and craters that have been formed from years of eruptions.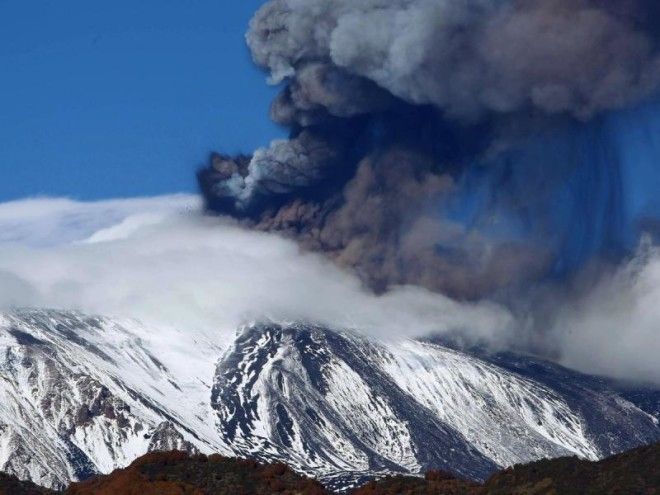 Vanuatu is home to many active volcanoes, but one of its most stunning is Yasur, located in Tanna Island. It can explode with lava multiple times within an hour. It takes three days of hiking to reach its active crater, but it's worth it as its amazing eruptions can reach as high as 1,000 feet.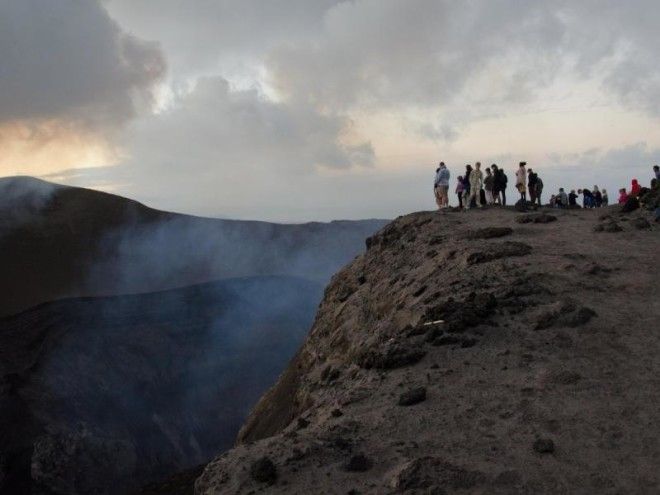 Those who make the trek to Yasur get to witness displays like this.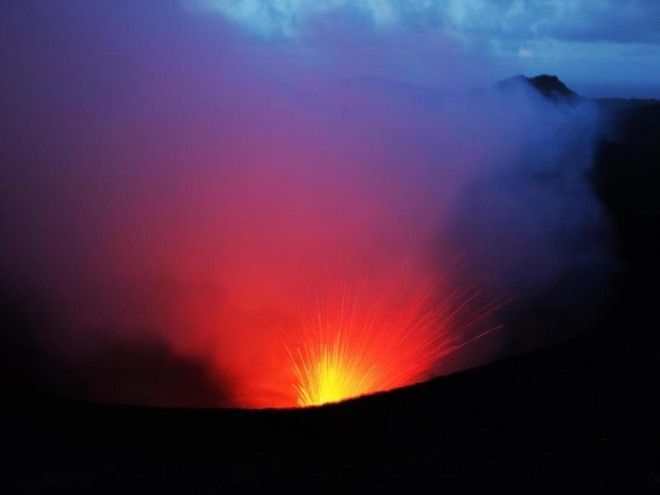 Pacaya is an active volcano near Guatemala City, Guatemala, that regularly erupts. Despite this, it is one of the safest of Guatemala's active volcanoes to access and has become a popular tourist attraction thanks to the opportunity it gives travelers to get up close to gushing lava.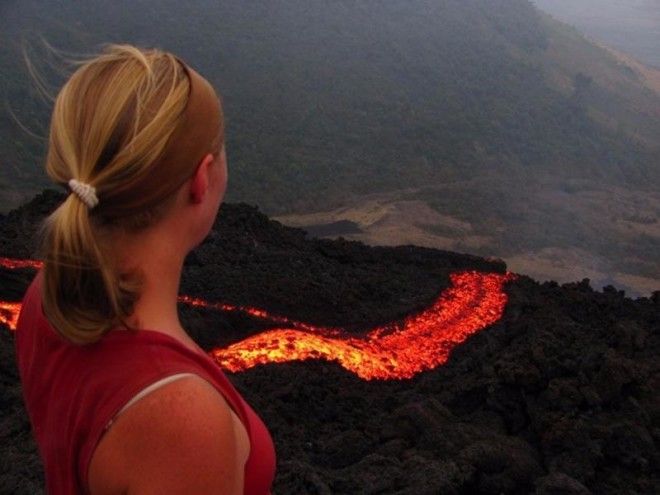 In Congo's Virgunga National Park lies Mount Nyiragongo, one of Africa's most active volcanoes. Accessing it can be challenging considering you'll need to hike up 4,600 feet to reach the crater's edge, so it may be worth making the trek with a tour guide.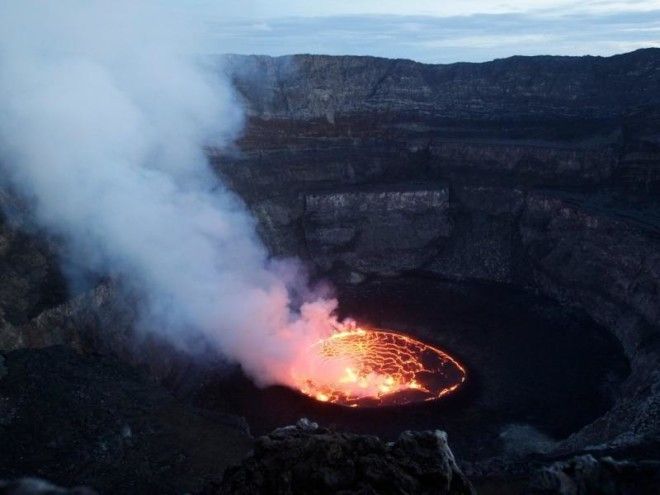 Piton de la Fournaise is a 8,635-foot volcano nestled in the eastern side of Réunion Island in the Indian Ocean. While access to the highly active areas tends to change based on conditions, you'll regularly find intense lava displays and active craters.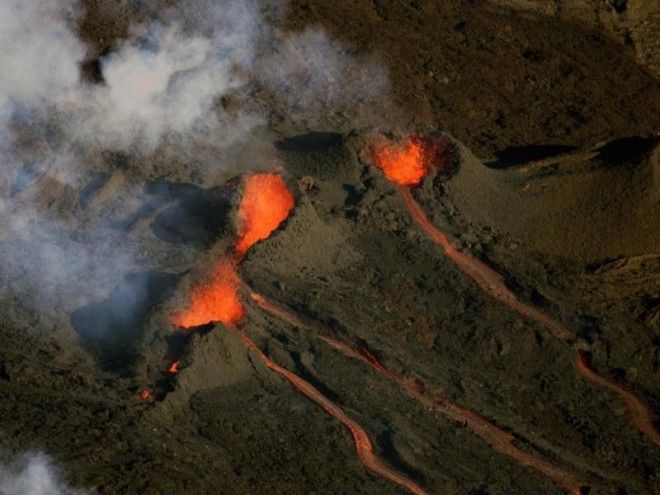 Since 2004, Nicaragua has started a new trend of "volcano-boarding" on the slopes of the active Cerro Negro volcano. You're given coveralls, protective goggles, and volcano boards made of metal to surf down the slopes.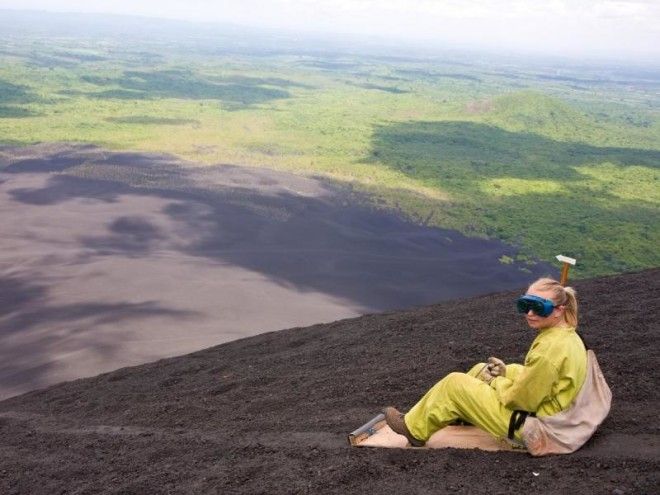 Tungurahua is an active volcano that sits high in the Andes Mountains near Baños, Ecuador. It's been nicknamed "The Black Giant" thanks to its massive explosions.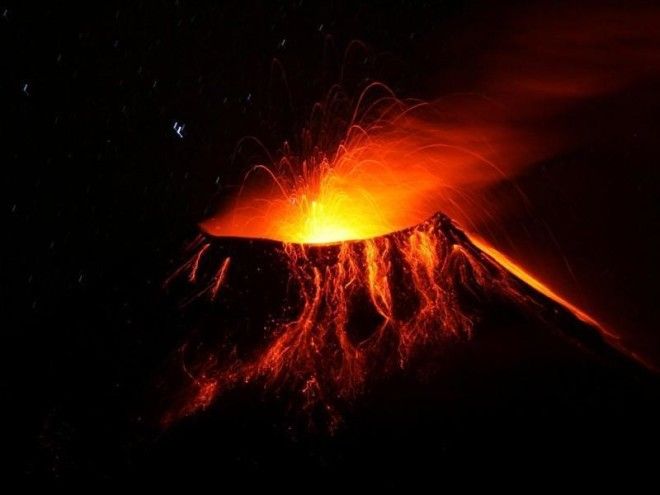 The 3,031 foot-high Mount Stromboli, located in Sicily, Italy, has almost-constant eruptions throughout the year. You can hike to the summit, but you'll need to be with a guide if you plan to go above the Sciara del Fuoco point, which is about 1,312 feet up the route.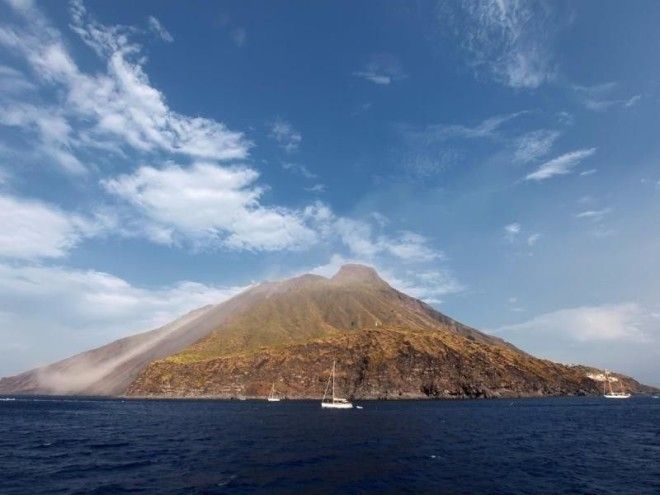 Mount Sakurajima, located in Kyushu, Japan, is considered one of the most active volcanoes in the world. It can most easily be accessed by the ferries that run between the Kagoshima Port and Sakurajima Ferry Terminal.