One of the greatest mountaineers in the world, the Italian Reinhold Messner, famous for being the first person to climb Mount Everest without an oxygen tank among many other adventures, is now dedicated to creating museums intended for mountaineering culture. Among the projects already undertaken by Messner, the latter has drawn the attention not only of mountaineering lovers, but also lovers of the incredible architectural design done by the famous architect Zaha Hadid.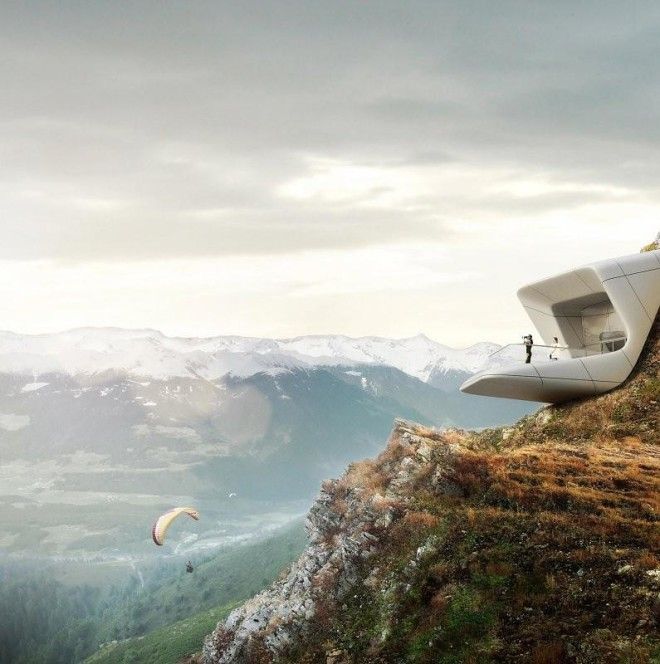 Located 2275 meters above sea level, the Messner Mountain Museum Corones sits on top of Mount Kronplatz in Italy, and is the final project of the six mountain-top museums in the rockfaces of the Dolomites. The museum devoted to alpine history, which is already open to the public, brings together information, photographs, videos and objects collected by mountaineers during their adventures in various parts of the world.
The 1000 m² building is composed of rectangular concrete blocks encrusted in the mountain. The concrete, which was chosen to give a futuristic appearance, also makes up the embedded furniture (cabinets and benches) and internal walls, which are 50 cm thick. In addition to the exhibition halls and an auditorium, the museum features outdoor terraceswith panoramic views toward the city of Bolzano.
Check out the breathtaking pictures of the project: