Terrafugia was founded by graduates from both The Department of Aeronautics and Astronautics at the Massachusetts Institute of Technology and from MIT's Sloan School of Management who together wanted to engineerthe flying car of tomorrow. Terrafugia is derived from Latin and means "escape the earth".
Terrafugia began their company with a concept for a flying car in 2006 and named it The Transition.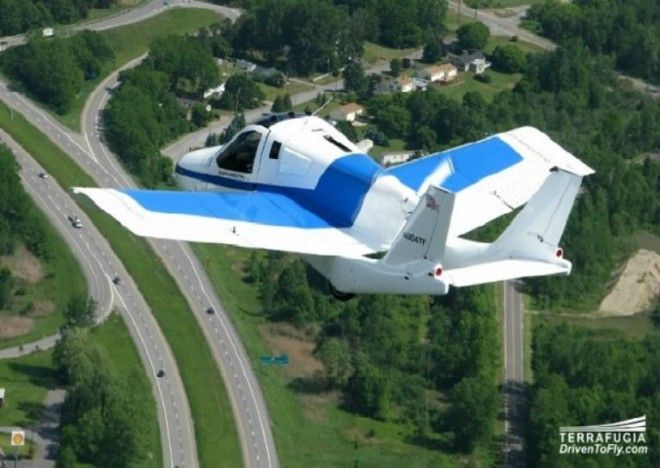 It's a two-person flying car classed as a recreation vehicle that can travel up to a 450 miles a stretch. The cost estimate of The Transition currently stands at US$279,000 but could increase before its expected release in 2015-2016. The Transition is the perfect stepping stone vehicle for Terrafugia's next generation flying car TF-X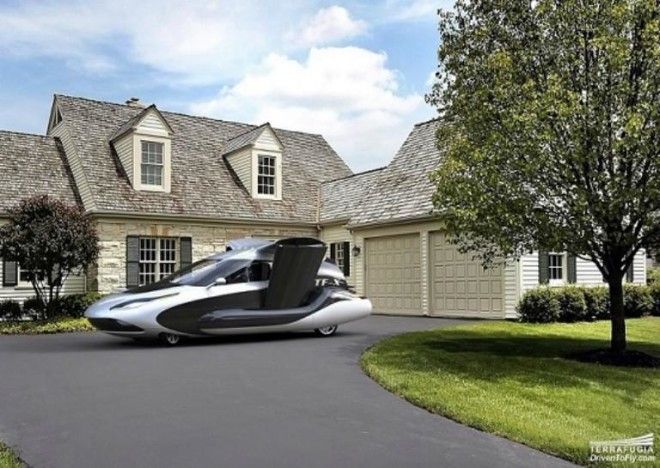 TF-X is the exciting next step concept for the Terrafugia family. Expected to debut about a decade from now this updated model will be a plug-in hybrid tilt-rotor vehicle engineered to have a vertical take-off with a 100ft diameter clearance. TF-X is expected to travel a distance of 500 miles with 4 passengers seated comfortably, and will have the ability to land itself. It's anticipated that the TF-X model will have an engine charged battery and will fit into a single car garage. One of the goals of the company is that TF-X be cleared for use on roads and highways and the cost is projected to be about the same as a luxury car today.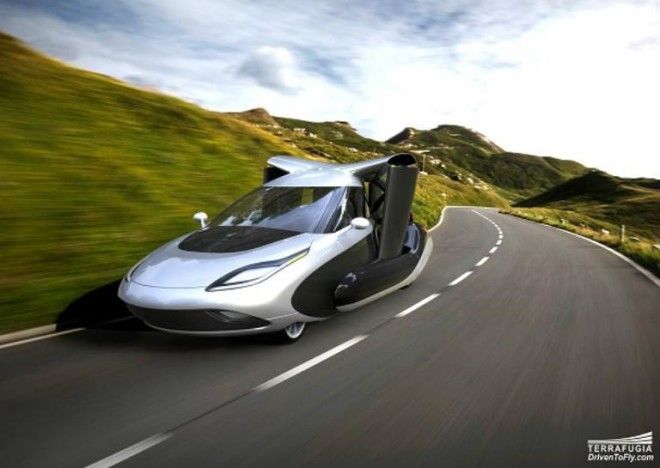 Up to this point TF-X exists only virtually but the teams at Terrafugia are making some real progress. Since its design announcement in May 2013 a one-tenth scale model of the TF-X is complete and ready for wind tunnel testing which is rumored to begin shortly.