When I was still in school, the beginning of the semester was always an excuse to buy new clothes. I would argue with my parents or save up as I got older.
Every school year felt like a fresh start, and I wanted to look fresh too. Sometimes, you don't always have the cash to splurge on a new look, but a few bottles of nail polish? Now, that's doable.
Maybe kitsch isn't your style and you need something a little avant garde? Try the latest trend that has the internet talking: bubble nails!
If you're looking to get out of a style rut or just want to add a splash of color to an outfit, these back to school inspired nails are the perfect touch.
They're conversation starters, too. Who wouldn't ask where you got them done and who wouldn't be surprised when you tell them you did them yourself?
See how to get the sassy school nails below!
1. Minimalist Pencils And Notebook Stripes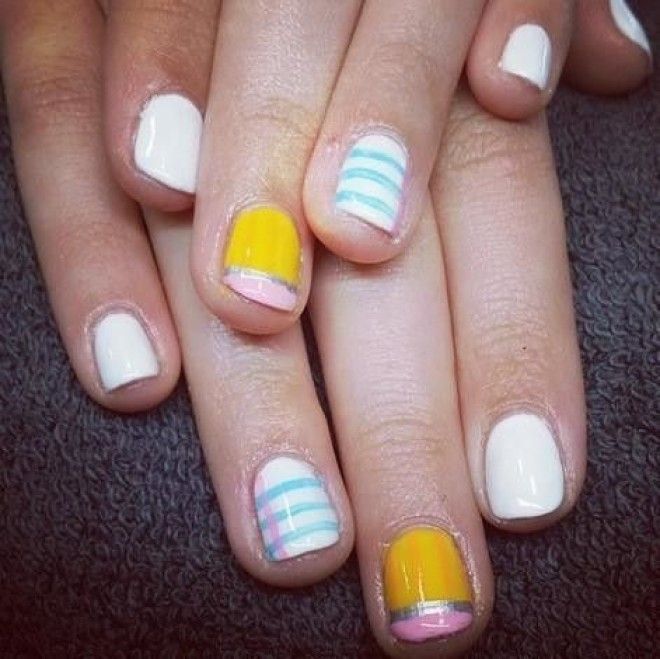 2. Pastel Pencils And Notebook Stripes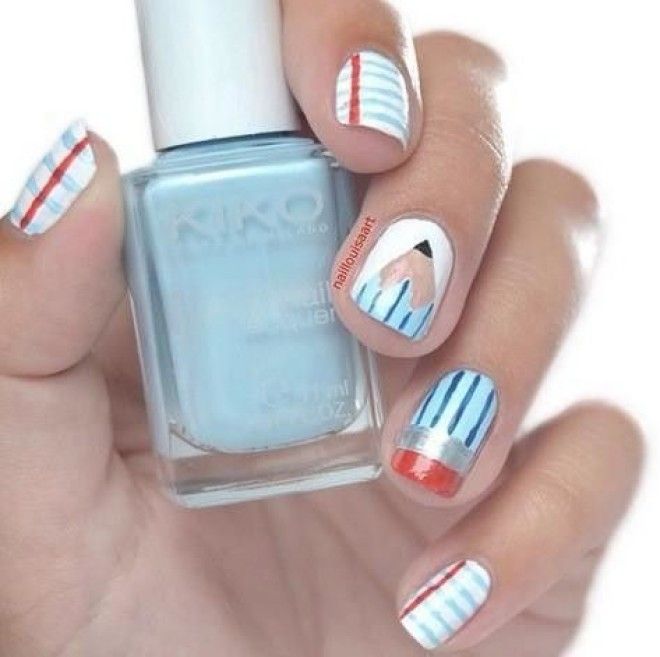 3. Teacher's Pet Nails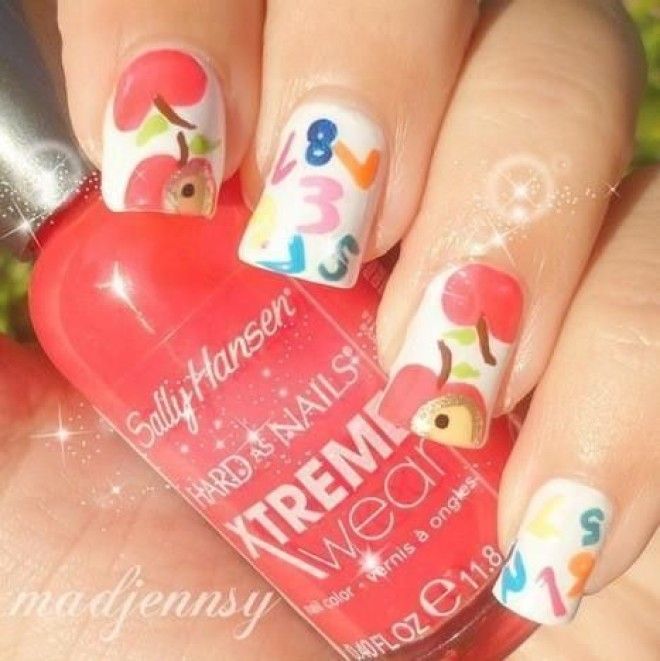 4. Margin Scribble Nails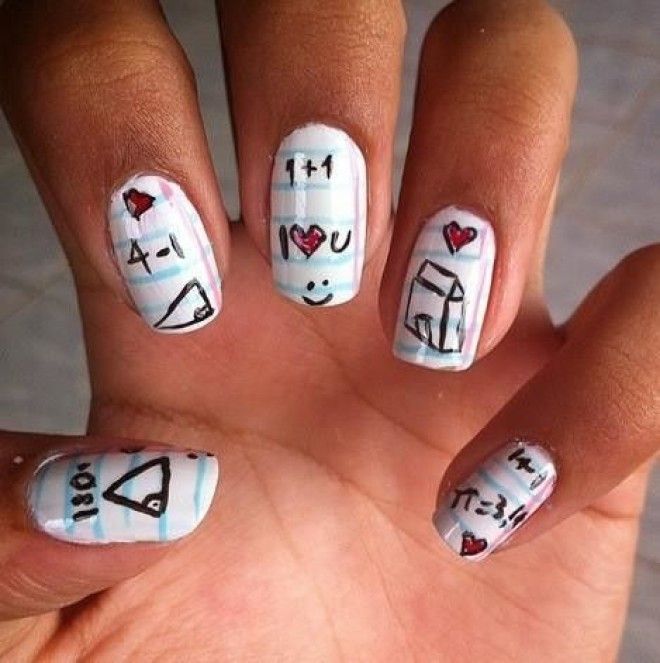 5. Mathlete Nails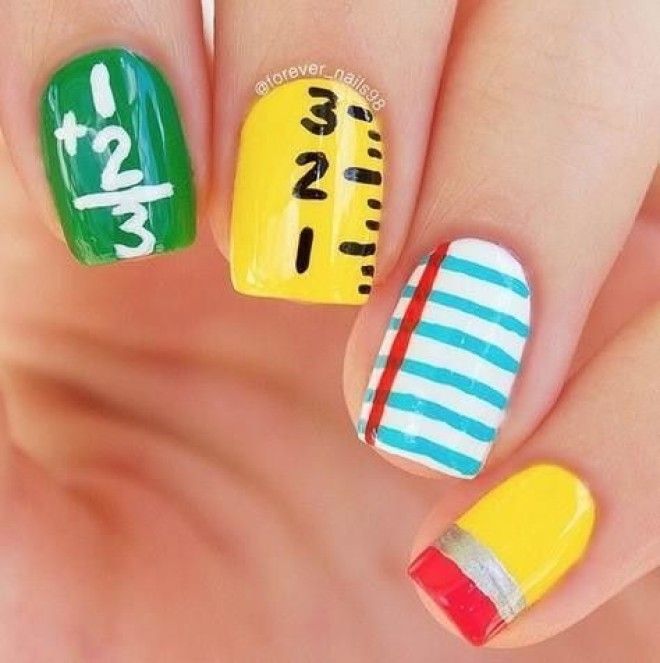 6. Geometry Chalkboard Accented Nails
7. Sassy Back To School Nails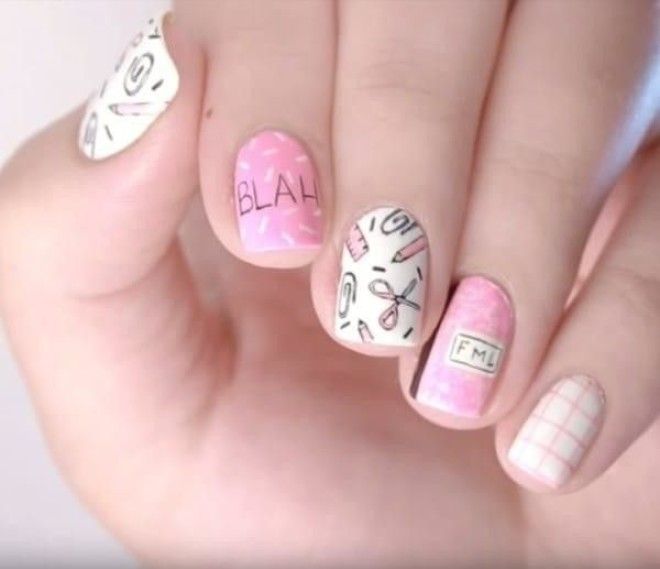 Watch this easy back-to-school nail art tutorial below!