Celebrities are usually known for their hot-selling albums, athletic abilities, and red-carpet appearances — but not always for their tech savvy.
Some celebrities try to fly drones with code. Others have made the march from Hollywood to Silicon Valley to join venture capital firms. A few are even investors in billion-dollar startups.
JR Hildebrand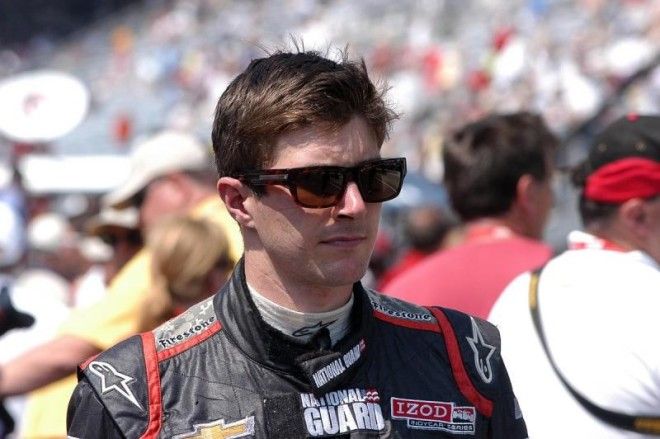 Indy Car driver John R. Hildebrand tore open an acceptance letter to MIT, but he realized that his love for racing was greater than his love for mechanical engineering. He told Bloomberg that math and science remain a "part of [his] blood" and that he wants to use his motor-sports career to motivate students to pursue STEM careers.
He ended up teaching a physics course in a pilot program in LA, and has partnered up with e-learning platform Khan Academy and Code.org to promote and create lessons.
Jimmy Fallon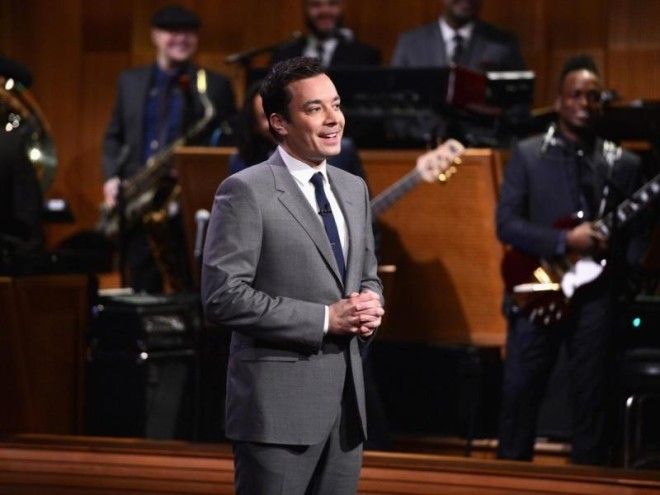 The talk-show host was building towards a college degree in computer programming at the College of Saint Rose in New York. He learned all the languages in his coursework, going up to C++, before switching over to become a communications major just one semester before he would have finished.
Fallon once said, "if there's a computer-programming sketch, I will somehow make that happen."
Ashton Kutcher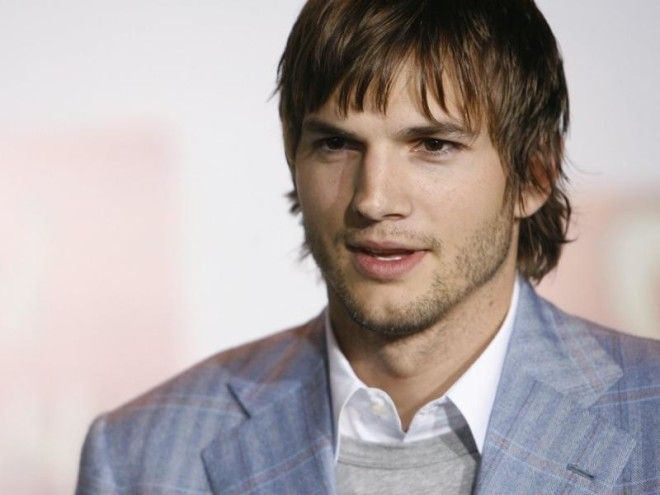 The rom-com pretty boy surprised many with his portrayal of Steve Jobs in the documentary of the Apple luminary – and, even then, some people weren't too impressed with the movie itself.
The actor has famously invested in many tech companies — 51 investments to be exact — in companies like Spotify, AirBnb, Foursquare, Uber, and Dwolla. On top of that thick portfolio, Kutcher is an entrepreneur — he founded a media company called Katalyst that curates media events for entertainment and tech; it has hosted speakers ike Ben Horowitz, Steve Forbes, and Arianna Huffington.
Four years ago, Kutcher also founded A-Grade Investments with some of his pals, and the firm that provides mobile apps and ecommerce companies with early-stage and seed investments.
Justin Timberlake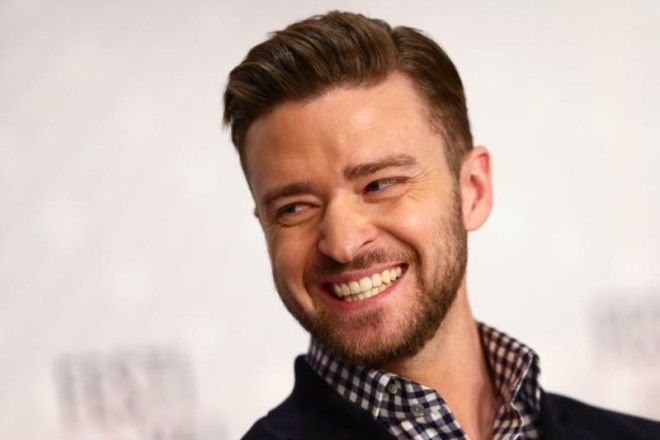 When Timberlake isn't crooning, he's been known to invest in some cool tech startups. Some include Stipple, a photo-sharing startup, and Myspace.
A source involved in a deal told Business Insider that Timberlake invested in a super-stealth augmented-reality startup called Dekko, but his spokesperson denied it.
Will.i.am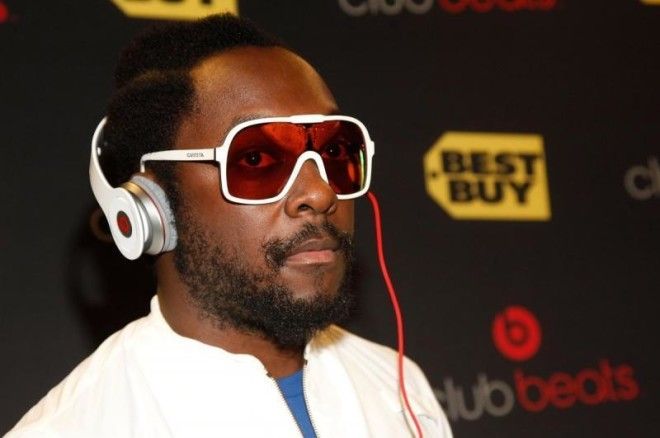 The Black Eyed Peas front man didn't just create music videos with hover cars and tech-loving album-art concepts — he made a foray into the tech world after he attended and performed at a FIRST robotics competition at the Southern New Hampshire University.
Intel officials made Will.i.am the head of creative innovation of the company, and he has advised them on laptop and tablet designs. He also works on producing expressive music for Intel.
Karlie Kloss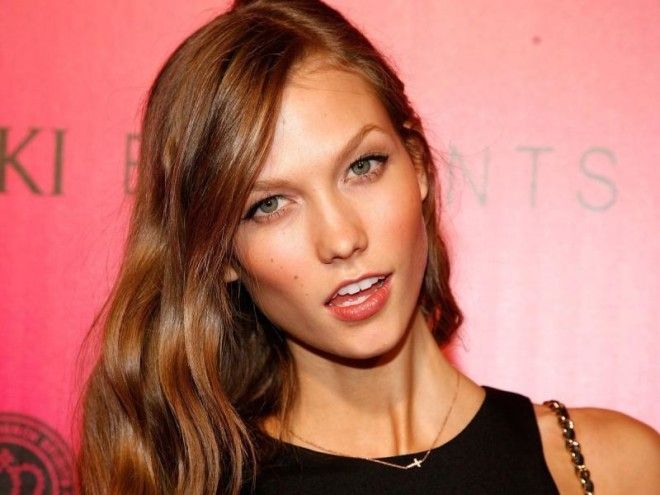 Karlie Kloss is trying to make waves in tech as well as the fashion universe. The Victoria's Secret model knows how to fly drones with code and program in a language called Ruby.
She created a Kode with Karlie scholarship in April for women interested in computer programming at the Flatiron School in New York, where she studied.
Jared Leto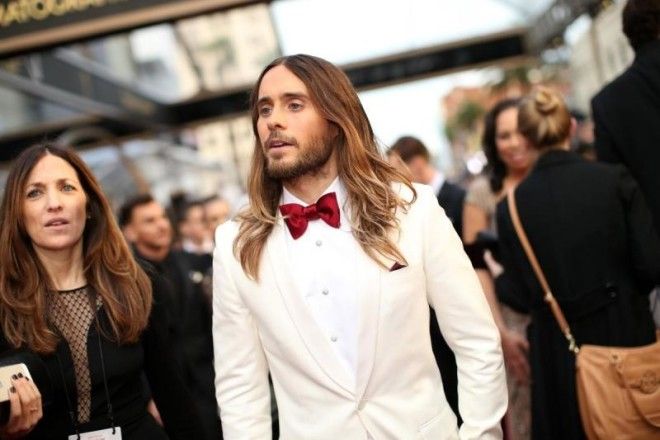 The 30 Seconds to Mars front man and the Joker in the highly anticipated "Suicide Squad" film has been plugged into the venture capital world for some time. He's invested in Silicon Valley startups Zenefits, Surf Air, Wish, and Nest — the last of which was picked up by Google for $3.2 billion.
Leto was also invited to give entrepreneurs a talk about investment strategy at a keynote event held by a file-storage service Box.
Chamillionaire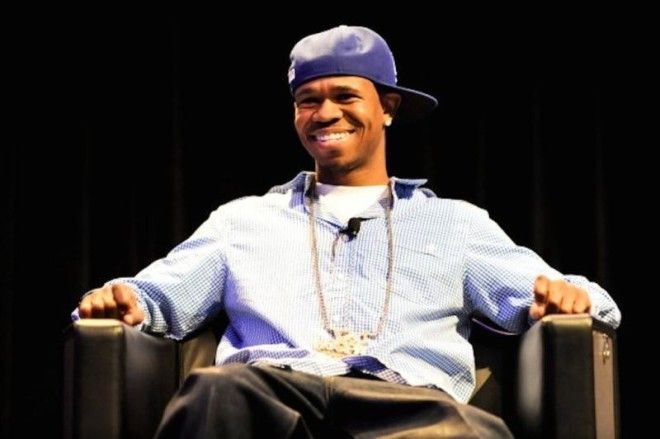 Chamillionare dropped his hit song "Ridin" in 2005 and hasn't been a huge blip on the hip-hop radar since then. It turns out that he's been working on his entrepreneurship game.
The Grammy-winning rapper, along with heavy-hitter entrepreneur Mark Suster, invested with Upfront Ventures for a while before Suster pronounced him Entrepreneur In Residence at the VC firm. At Upfront, Chamillionaire and some other partners were some of the earliest investor in Maker Studios, a firm eventually acquired by The Walt Disney Company.
Suster praised Chamillionaire relentlessly on his blog, saying, "Chamillionaire has a way more refined sense of what customer behavior is like than most Ivy League graduates with nice Powerpoint slides that I meet."
Trent Reznor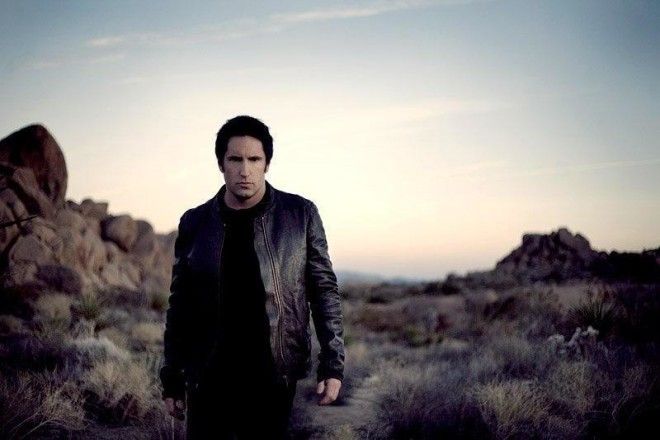 The Nine Inch Nails ringleader strums industrial rock on his guitar but also happens to advise a major tech company with their music service as the chief creative officer: Reznor worked on Beats Music — now Apple Music — with its creative designs, especially with its music apps.
He's the "point man" for the project, along with Beats cofounder Jimmy Iovine and CEO Ian Rogers.
MC Hammer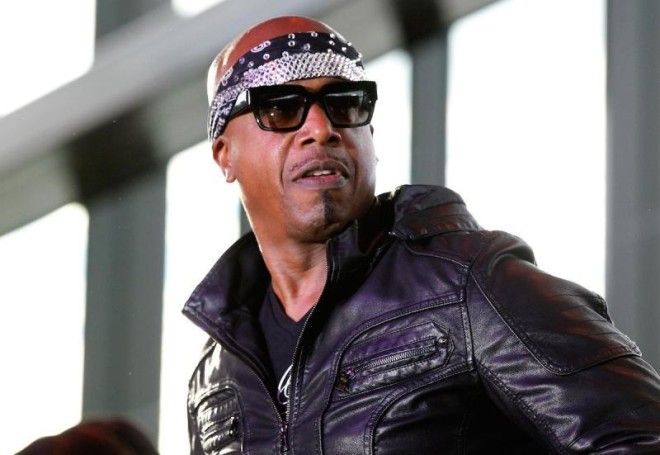 Ever since the hip-hop artist laid his eyes on Silicon Valley, he thought that entrepreneurship was too legit to quit.
Hammer cofounded a defunct Silicon Valley startup called DanceJam, a social-media platform for dancers to learn and share their moves. After he nixed it, he went on to start a lifestyle clothing line and talked about a web venture called WireDoo that he wanted to compete with Google and Bing. (It went bust in 2012.)
The self-labeled "super geek" and avid tweeter consults eight tech companies; Hammer's even performed at the TechCrunch Disrupt conference and given talks about social media in marketing at Harvard and Stanford.
Leonardo DiCaprio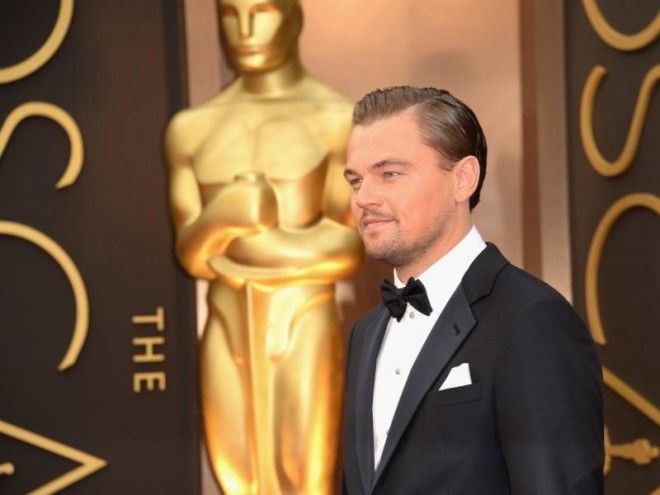 He hasn't won an Oscar, but he's scored many tech ventures. That's why DiCaprio teamed up with Carlos Slim, a Mexican billionaire and entrepreneur, to create a photo-sharing application called Mobli — a real-time photo- and video-sharing platform meant to compete with Snapchat. DiCaprio invested a good chunk of change, but he also acts as an adviser for marketing and branding.
Lady Gaga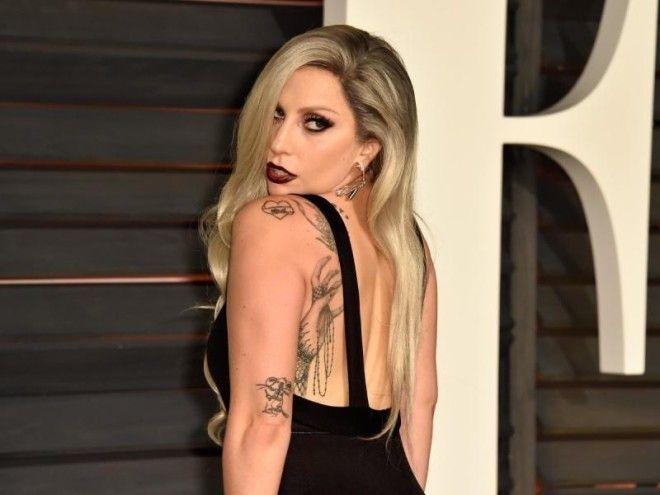 Did you know that Lady Gaga was heavily involved in a tech startup called Backplane? She owned one-fifth of the company's equity, and the rest was invested by heavy hitters like Google CEO Eric Schmidt, Menlo Ventures, and SV Angel.
Backplane, a social network that lets you make your own cash as a user, did a nosedive after there was a lot of mismanagement, and the product never rolled out. Backplane eventually renamed itself to place.xyz, and Gaga's current involvement is unclear.
Magic Johnson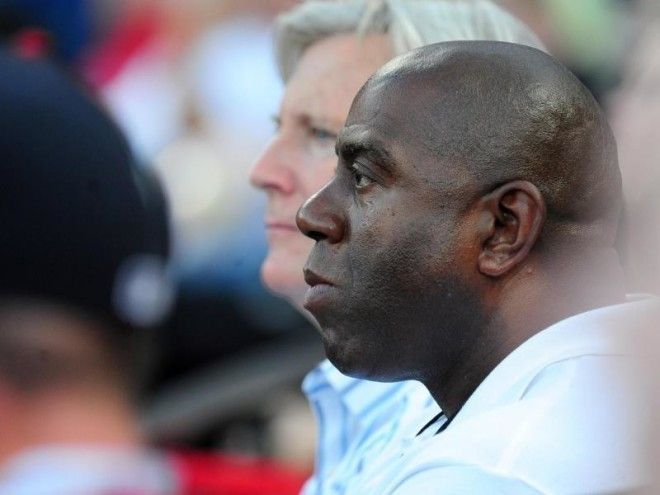 The former NBA All-Star scores way more than just baskets — he goes big with VC too. Four years ago, he invested millions in Detroit Venture Partners along with ePrize founder Josh Linkner and the owner of the NBA's Cleveland Cavaliers, Dan Gilbert.
The firm continues to invest huge chunks of change in companies that are related to digital media, mobile-application development, and ecommerce areas.
Bono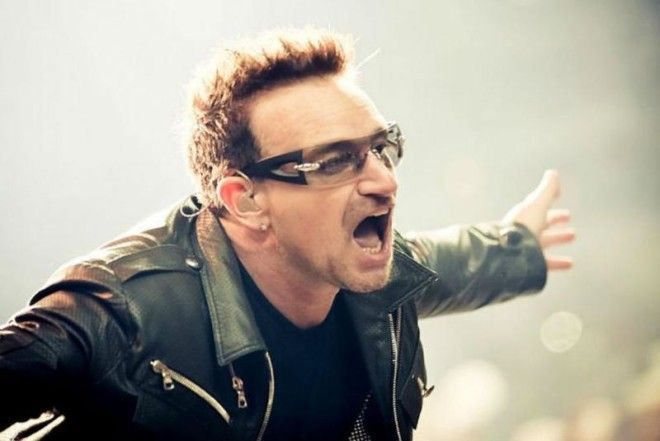 The U2 vocalist cofounded a Silicon Valley venture capital firm called Elevation Partners. (Bono named it after the U2 song "Elevation.") His team made investments in companies like Yelp, Facebook, and file-sharing service Dropbox, which is part of the unicorn club — a group of startups that are valued at more than $1 billion.