Where do you like to go to "get away from it all?"
Do you have a summer home? Do you have your favorite place in your favorite park? Maybe you just like to spend an afternoon catching new releases at the local movie theater?
The architects at Peter Gluck & Partners Architects set out to build the
perfect
retreat in a private library located near Olivebridge, NY. This beautiful space provides book storage, and the lofted study is filled with natural light.
This tiny house-style haven is the perfect respite from a busy city-life.
I'll readily admit to envying this gorgeous, airy, light-filled study. It's the perfect getaway for quiet reflection, meditation, and serenity. As an avid book reader, I long for my own private, sanctuary where I can spend hours alone exploring some of my favorite stories. As it is right now, there's just not enough room in my apartment for all the books I'd love to own.
The architects have named their creation "The Scholar's Library."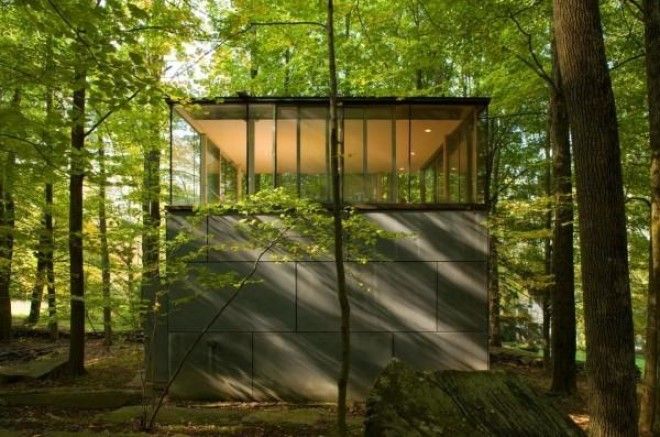 The design is purposefully simple as to not distract from the building's environment and the wealth of knowledge contained below.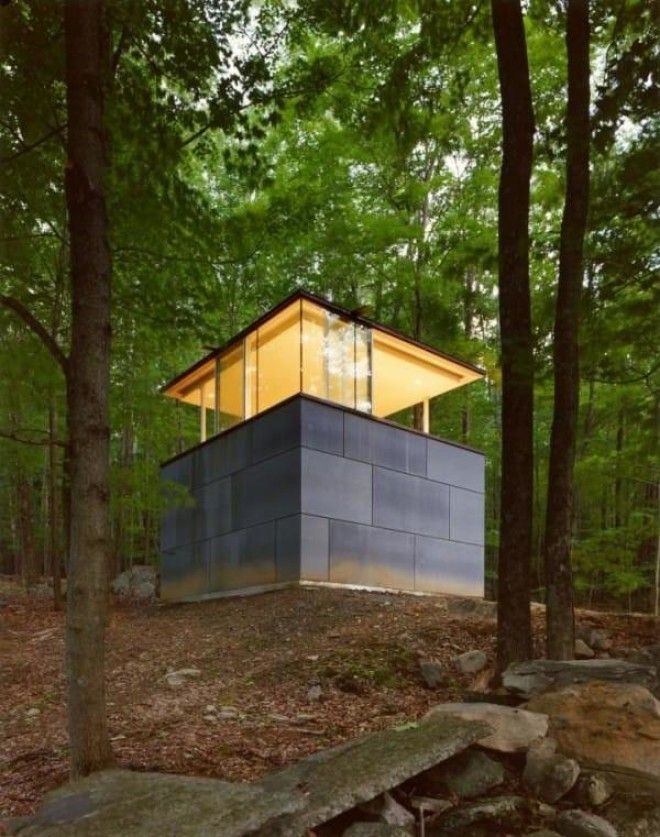 The designers wanted the aesthetics and colors of the walls to simply be the four seasons surrounding the library.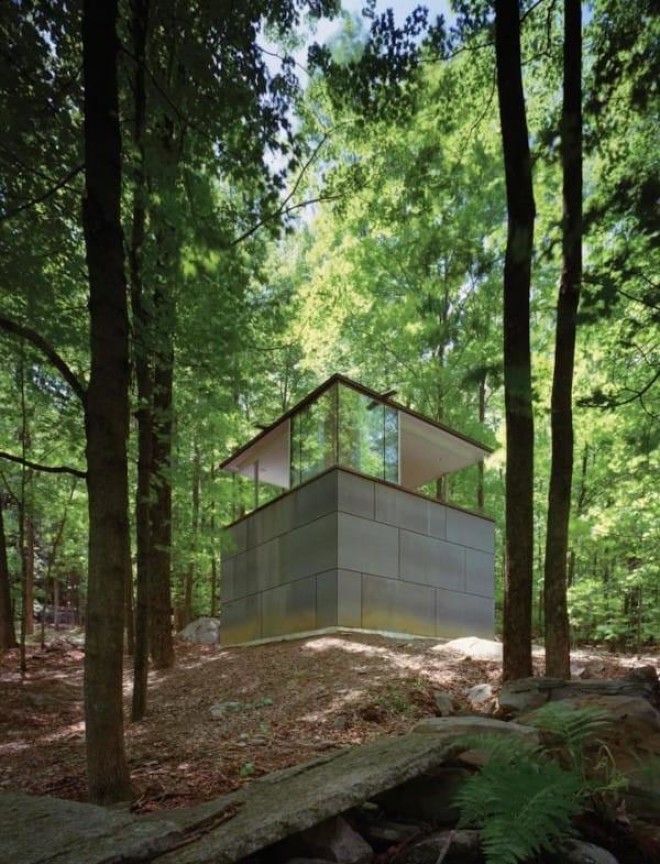 The architects describe wanting their design to be both "pure and elegant."
The first floor of the building rests the library with shelves and shelves of books. The study itself sits on top of the library portion.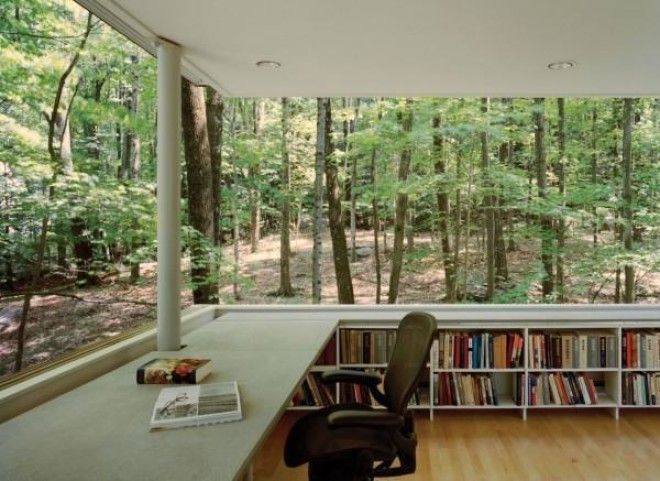 The architects designed it this way as a metaphor: a person's studies must be built upon the foundation of what was written before.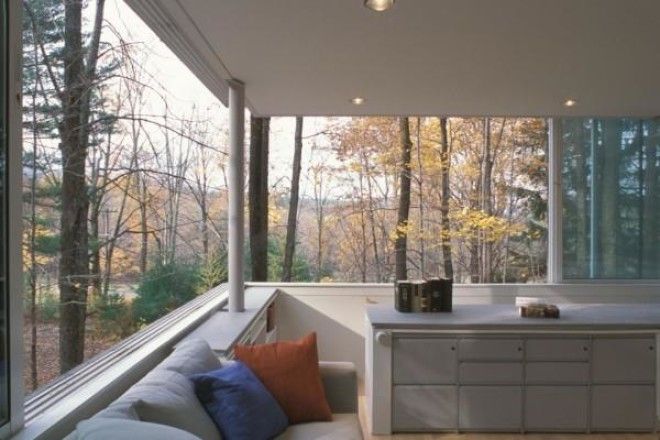 Even if you're not much of an academic, you can surely appreciate how calm, quiet, and beautiful this sanctuary is.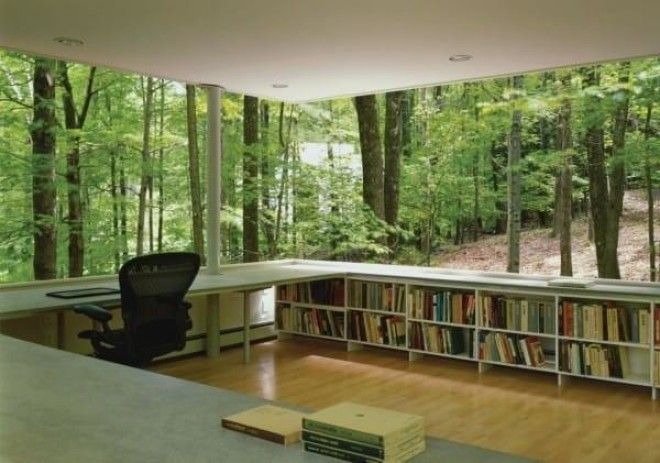 The American Institute of Architects agrees. In 2004, they awarded it the AIA New York State 2004 Award of Excellence.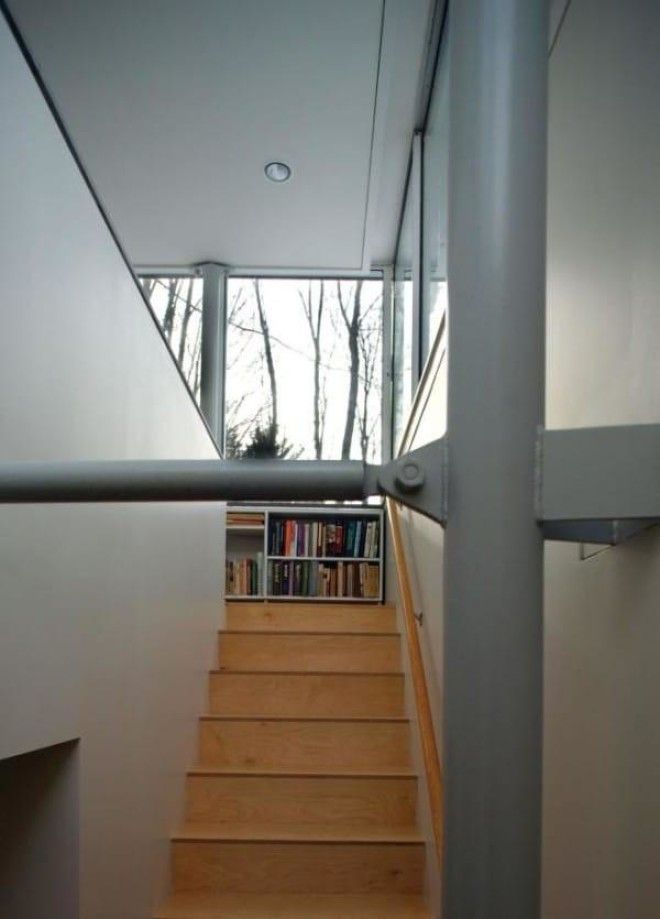 It's perfect for work, studying, prayer, or just a place to get away from it all for a few hours at a time.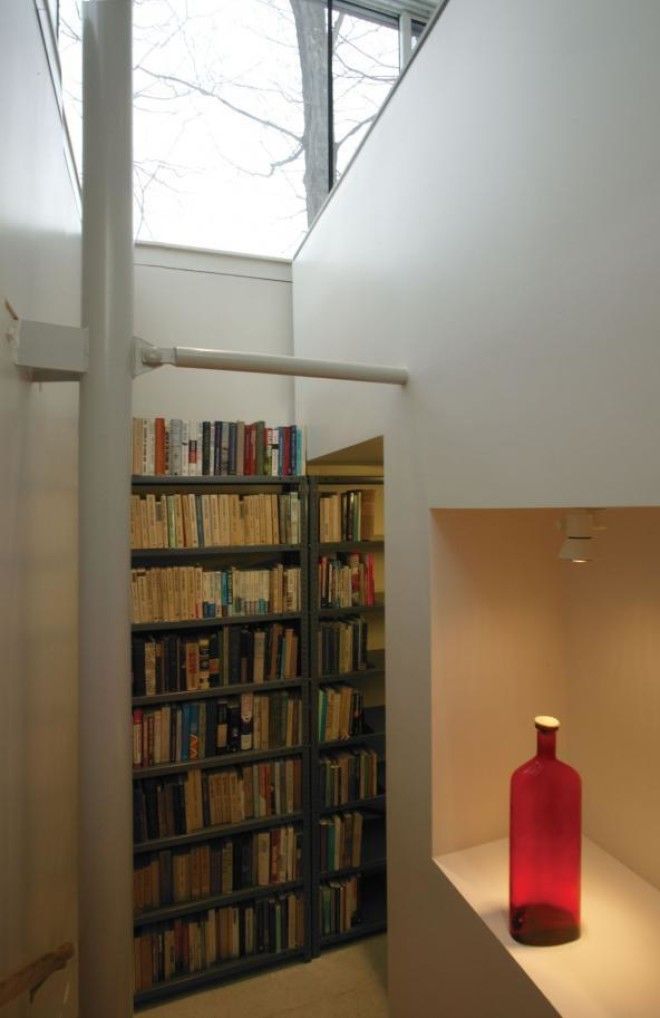 If you stumbled across the strange building in the woods, you might be confused. But once you step inside, it's hard to not be jealous.