Nidhi Chanani is a Calcutta-born freelance illustrator living in California. Her beautifully drawn illustrations capture the everyday love that we so often take for granted.
#1. A kiss after a long day exploring.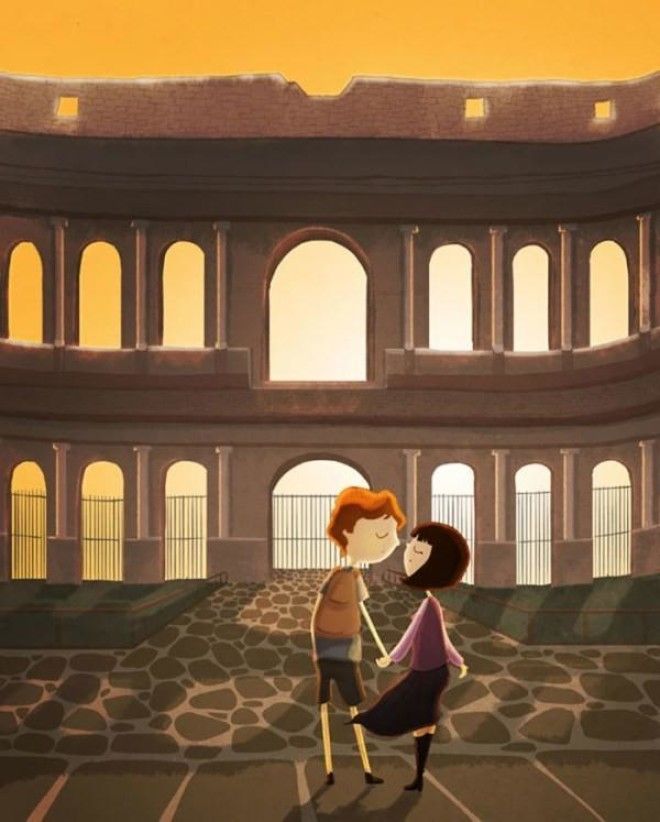 #2. A romantic surprise.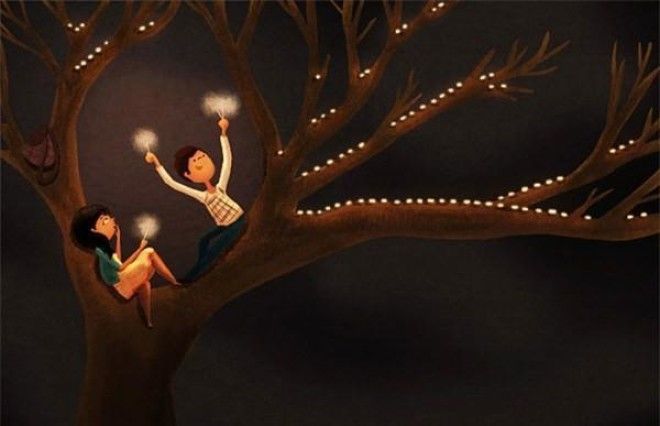 #3. A tender embrace.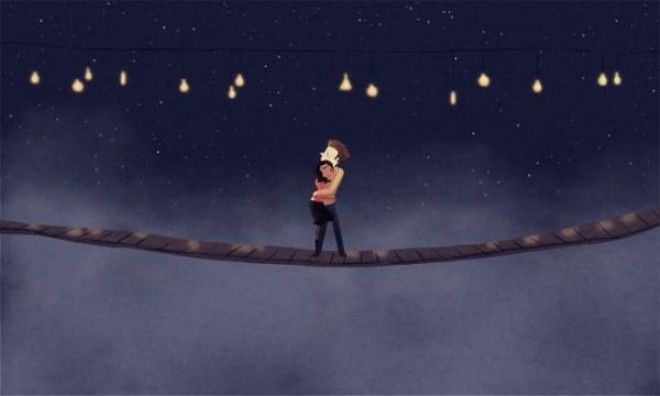 #4. Snoozes in the park.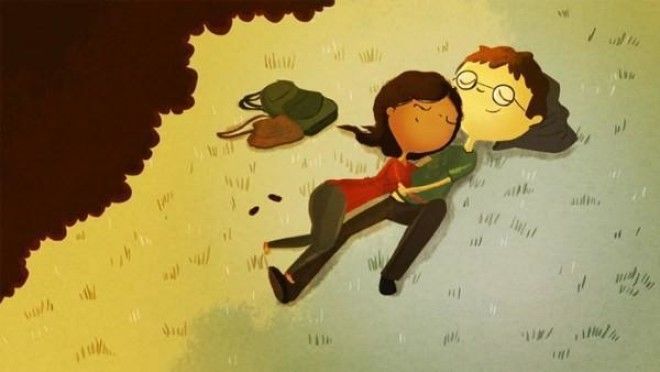 #5. Comfort when one of you is down.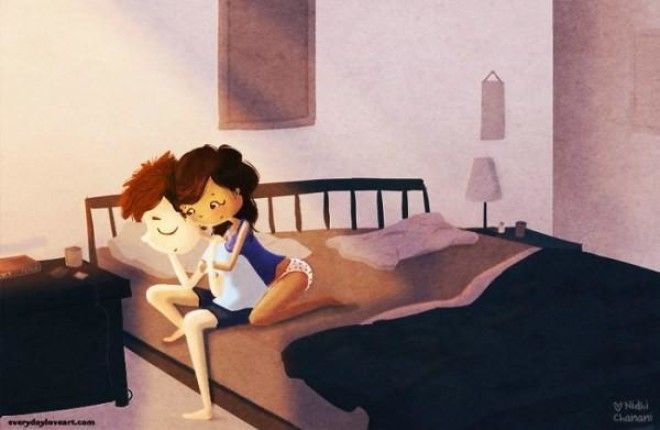 #6. Walks by the sea.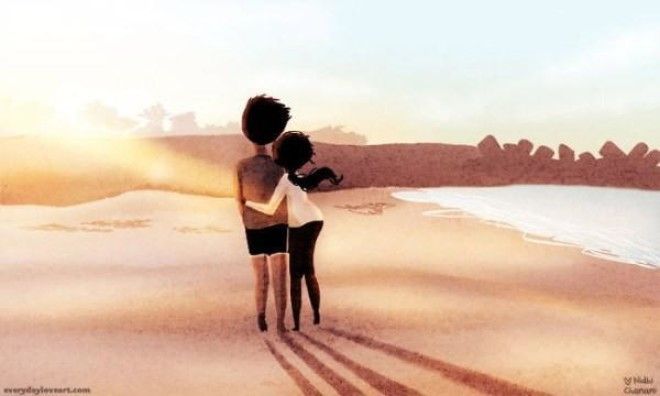 #7. Lazy summer days.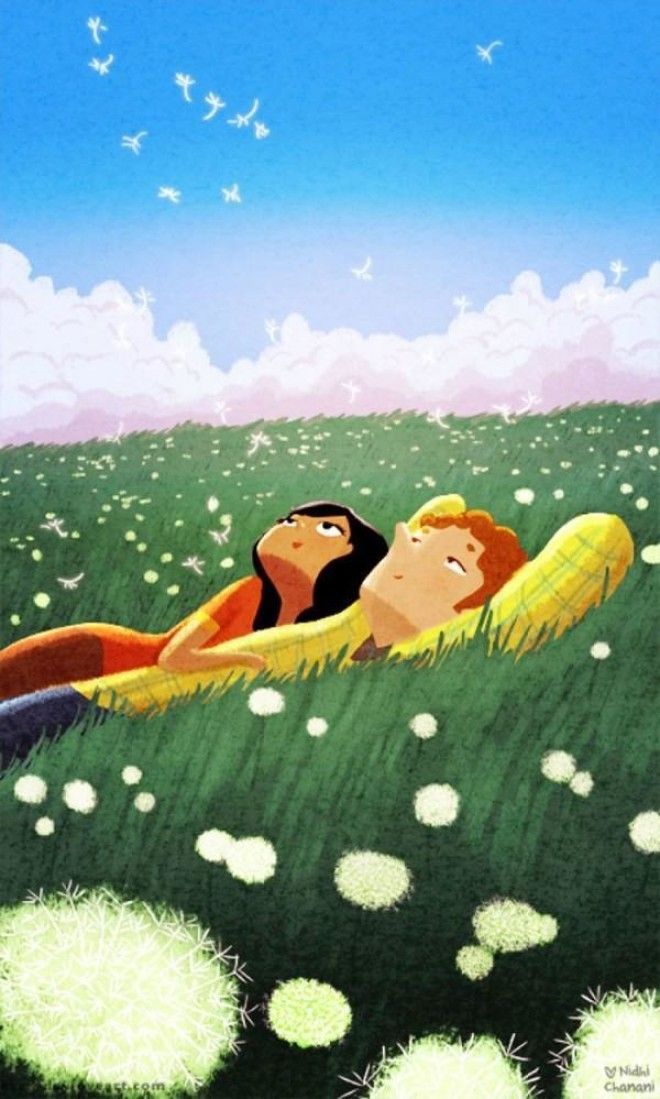 #8. Impromptu dance sessions on rainy days.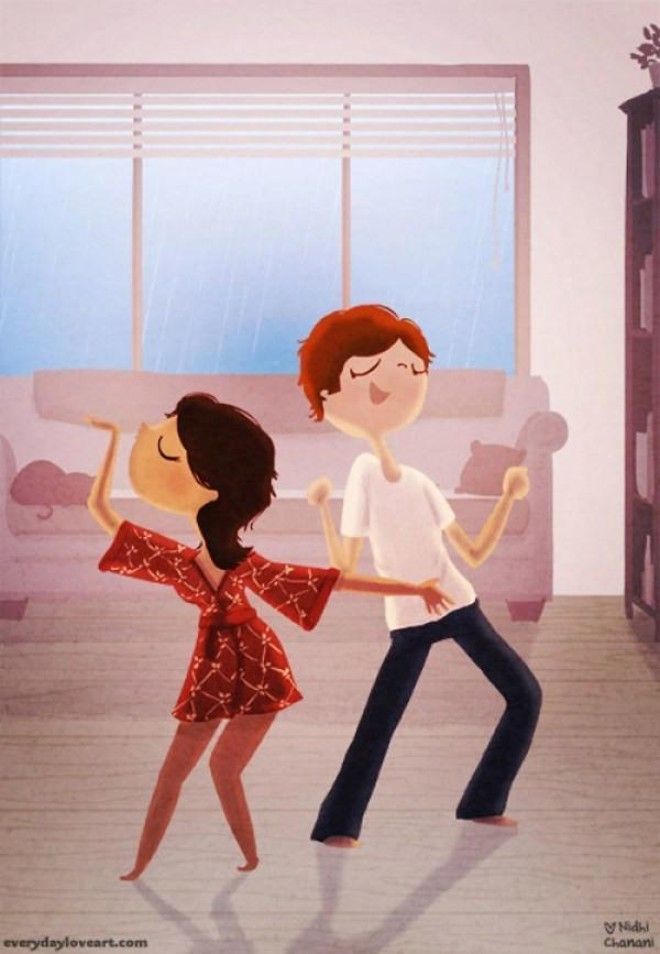 #9. Giving up your last dumpling.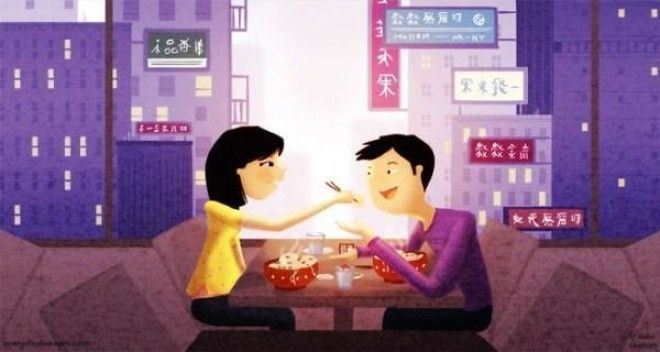 #10. Stargazing <3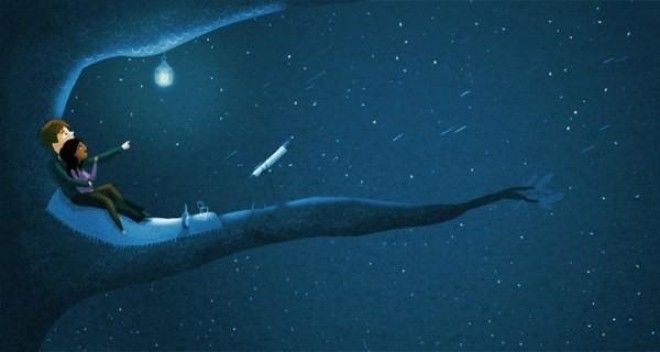 #11. "I thought you said you didn't want anymore?"
#12. Welcome home hugs.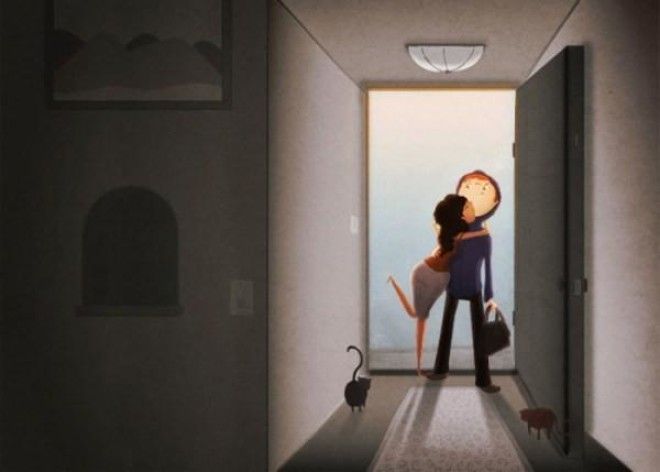 #13. Sharing music.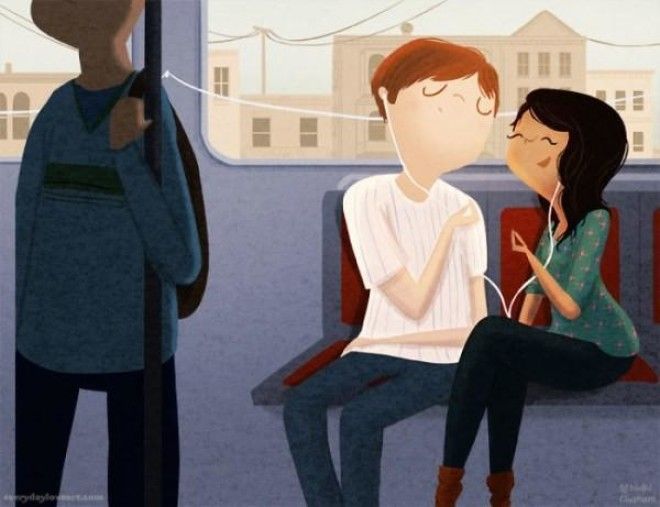 #14. Reading together.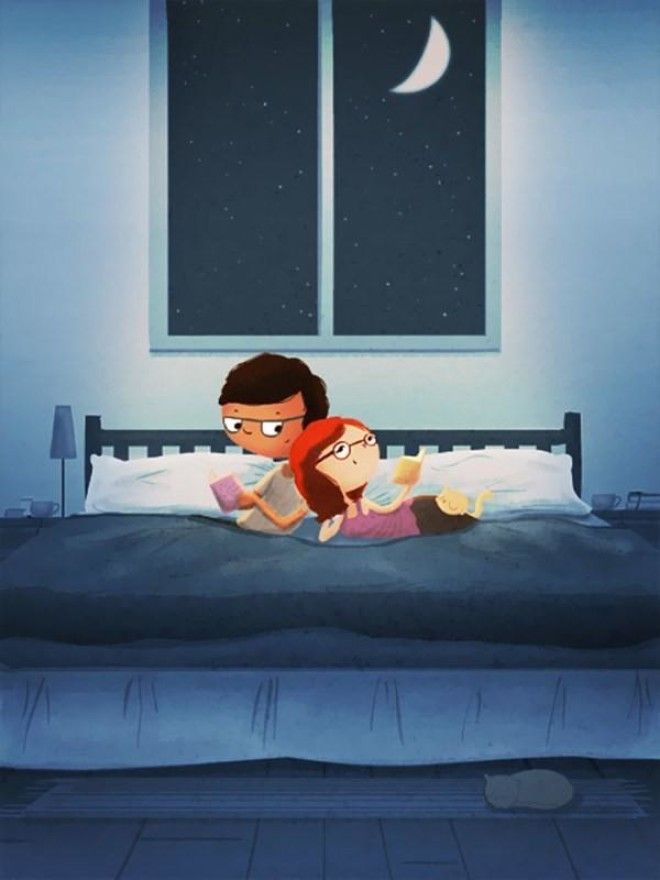 #15. PILLOW FIGHTS!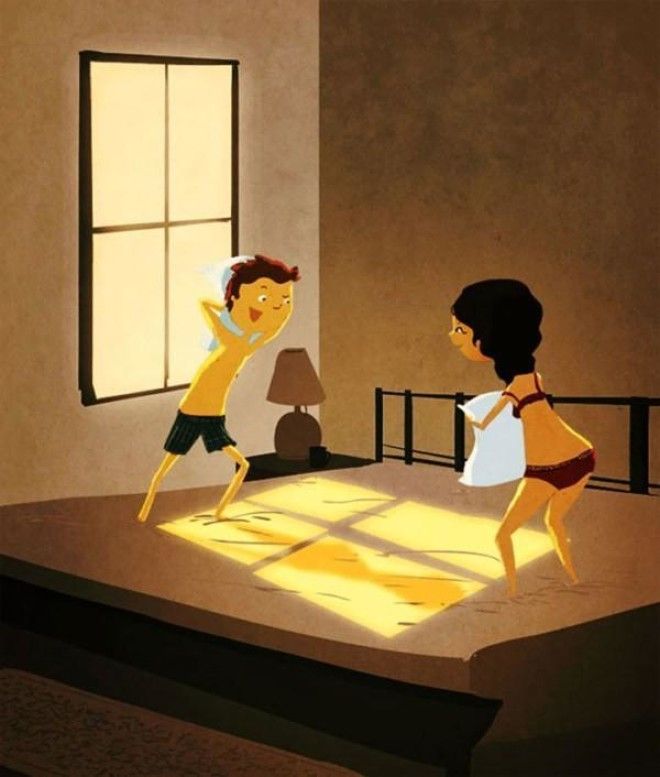 #16. Spontaneous kisses.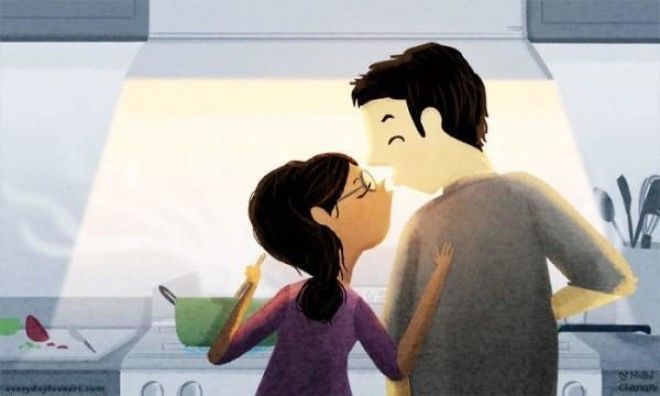 #17. Legs entangled in perfect bliss.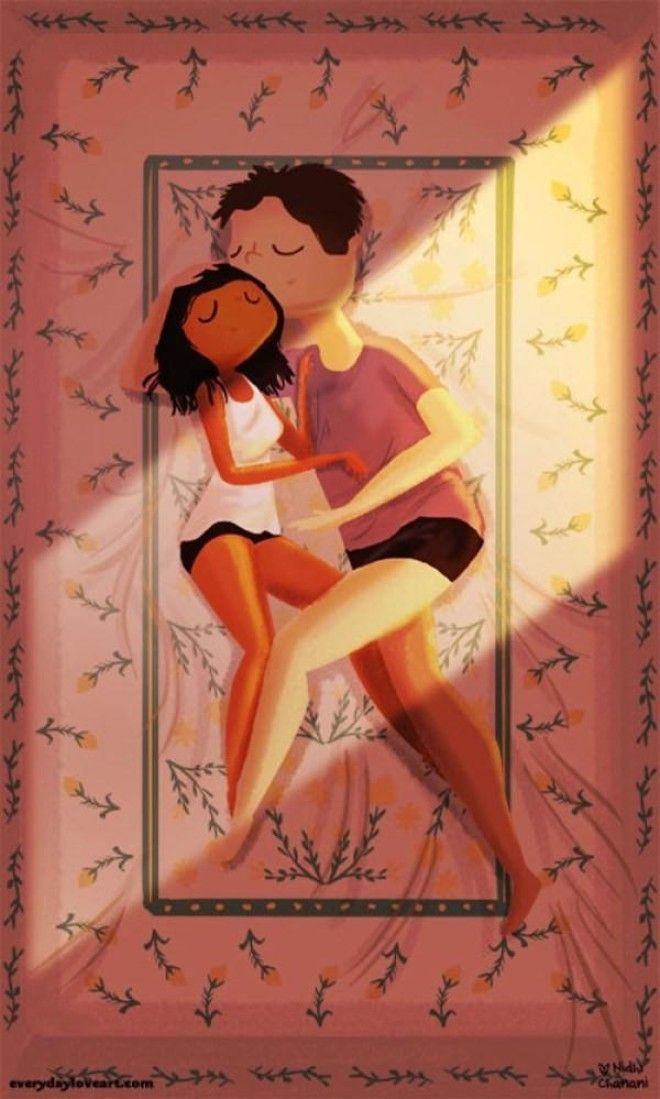 #18. Exploring hand-in-hand.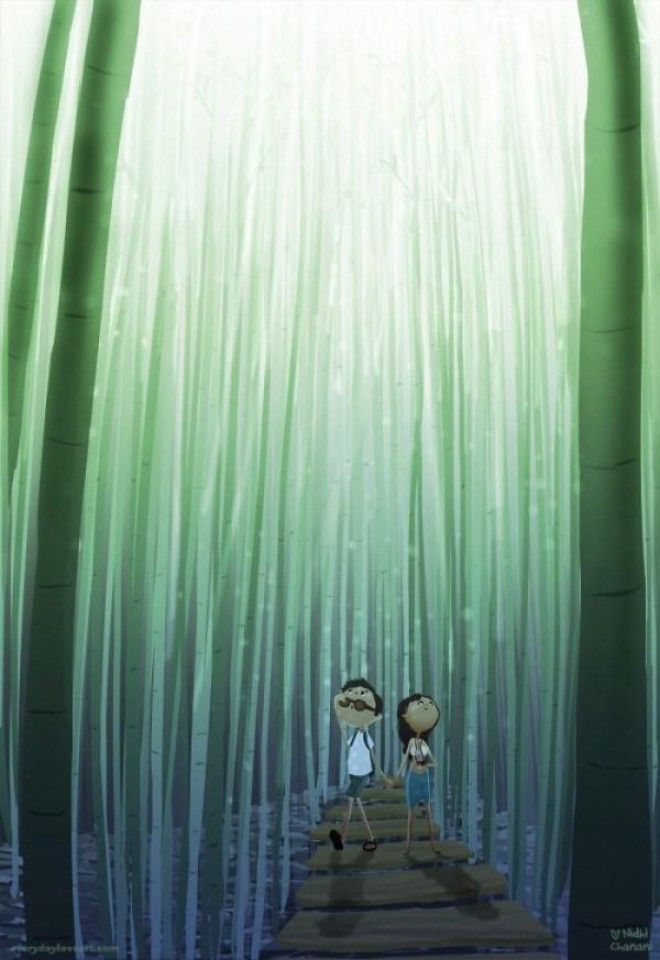 #19. Lazy nights in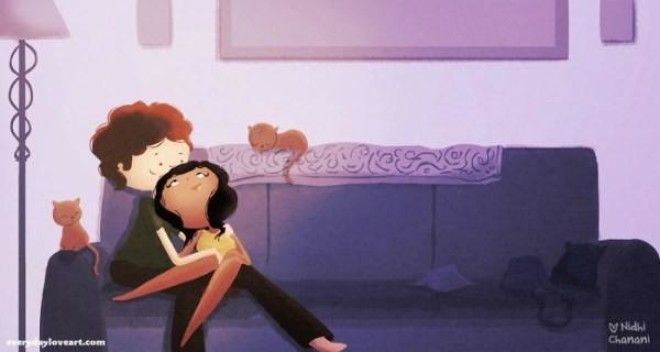 #20. City walks.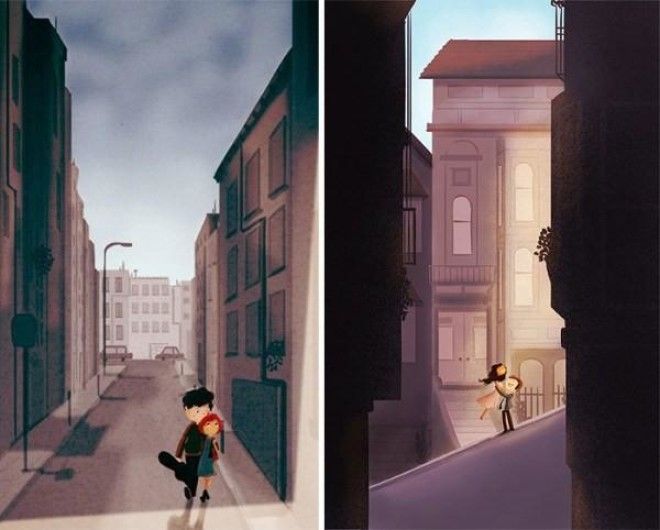 #21. Weekend strolls — arms wrapped around each other.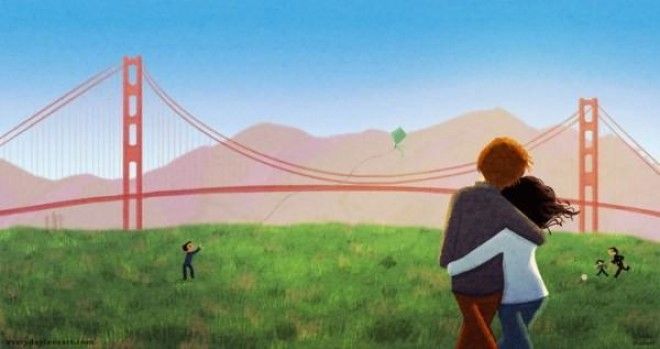 #22. Being stroked like a kitten.
#23. Growing old together.