Soon after Disneyland opened it gates in July 1955, a LIFE magazine article declared the park "the stuff children's dreams are made on." Then, same as now, parents' single biggest complaint centered on cost. Then,
unlike
now, children's admission would set parents back $2. (Today, parents must part with $93 if they want their 3-9 year old child to meet Mickey.)
"Disney had expected that $2 would see a child through enough of his $17 million wonderland, but mothers said twice that was needed to keep any enterprising small boy pacified," LIFE wrote. Add to admission the cost of food and the inevitable souvenir, and it is easy to see the origins of such complaints – and its present-day parallels.
Celebrities, reporters and everyday Americans composed the park's opening day crowd. Staggered entry tickets attempted to keep the crowds at a reasonable level, but counterfeited tickets largely reduced the effectiveness of genuine staggered entry tickets. Indeed, the park hosted well more than the 10,000 guests projected at any one time, with an estimated 20,000 more loitering about nearby just hoping to gain entry.
On this particular day in July, the temperature in Anaheim, California was so high that the newly-laid asphalt began to soften, causing women's high heels to become stuck in the freshly-poured surfaces. This was not the only opening day frustration: huge crowds brought traffic to a dead halt for miles around, a plumber's strike meant that thirsty park attendees had to forego a stop at the water fountains – oh, and there was a gas leak.
In spite of all the complaints and mishaps, Disneyland quickly became the world's most famous amusement park, and retained that title for decades to come. Though it can be argued that the original park has since been surpassed in popularity (including by its own sister site Disney World), it remains a major attraction and vacation site for all ages and from many areas worldwide.
On this year's 60th anniversary of the magical land, look back at park's "magical" early days: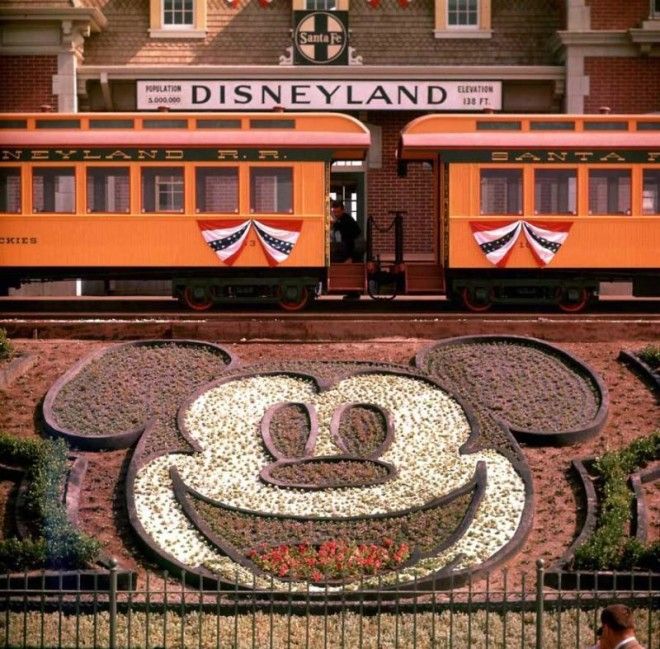 A Mickey Mouse face made of flowers greeted excited children entering the massive park.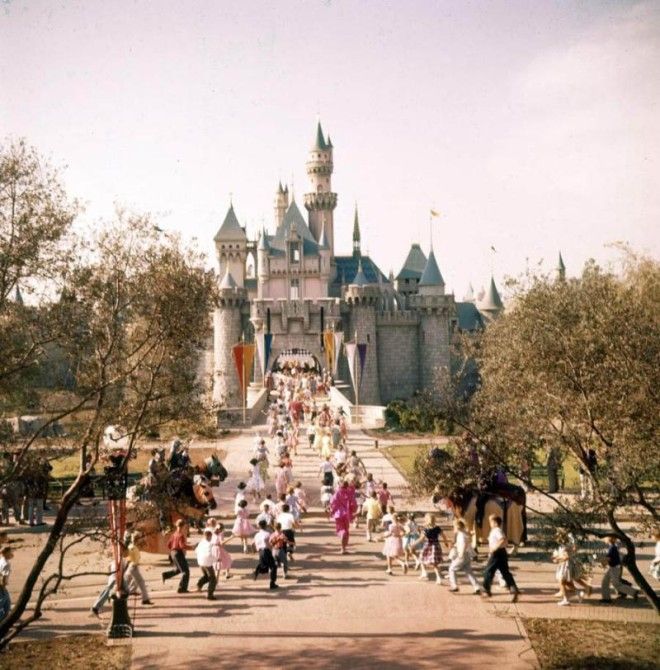 Caption from LIFE magazine article, 1955: Sleeping Beauty's castle in Fantasyland is overrun by children crossing drawbridge over moat. Inside, Disney plans a model torture chamber.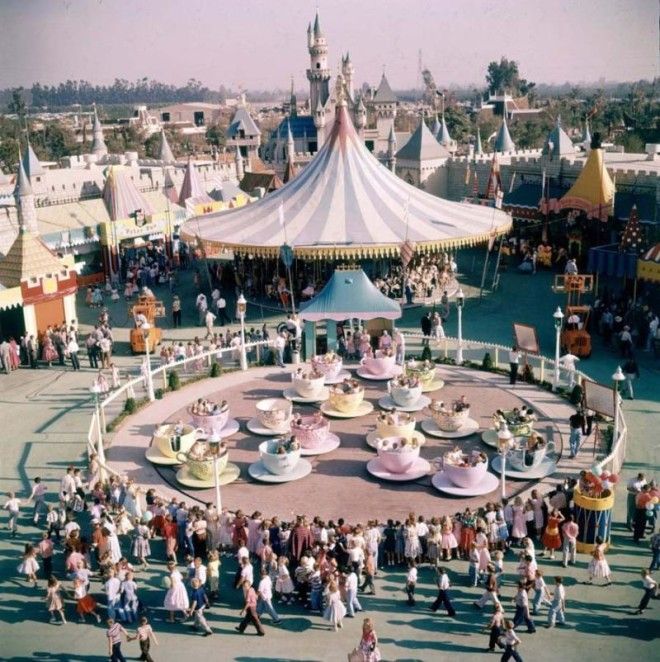 The Mad Tea Party ride was a crowd favorite for many years.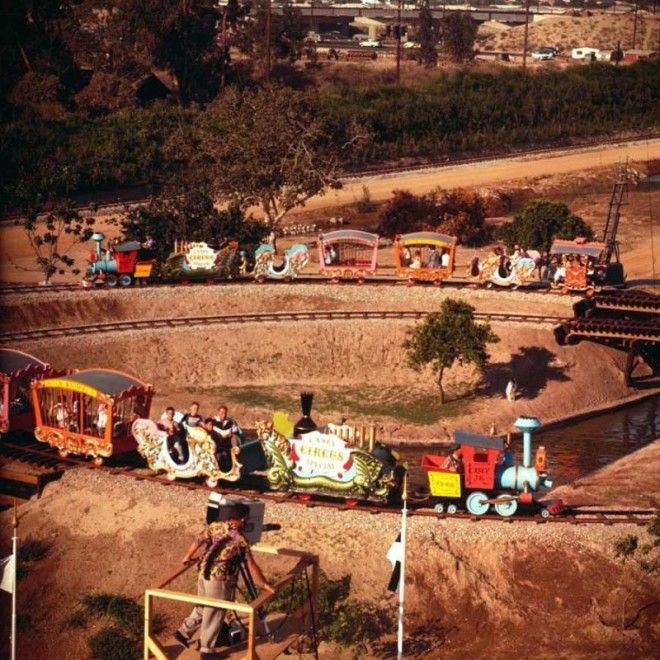 Many saw everything the park had to offer via the train, which snaked through the park.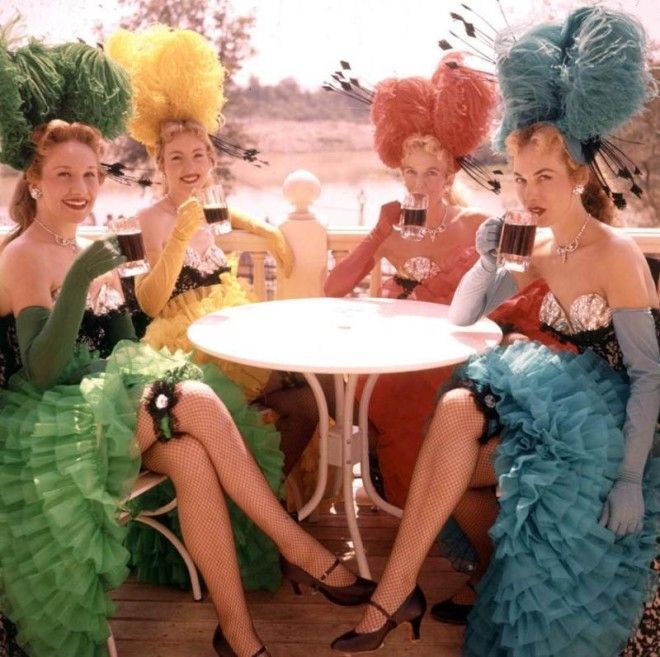 Colorful performers sip on a cold one during a between-show break.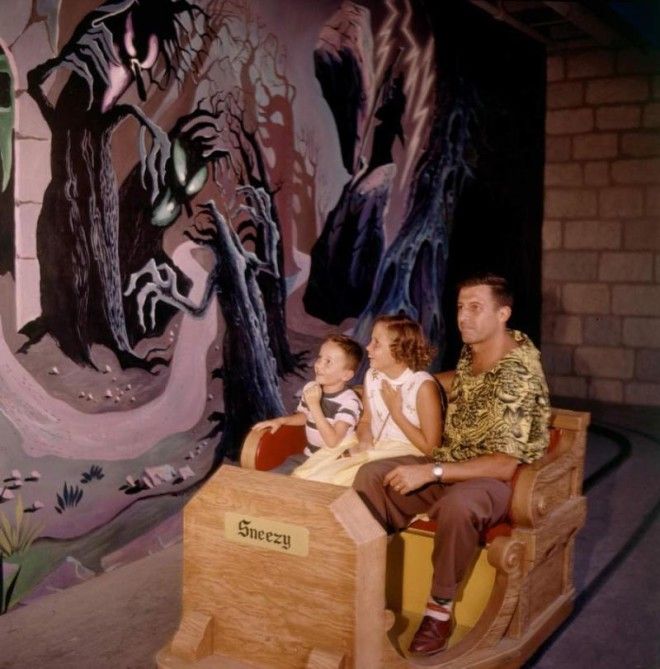 The Snow White ride scared and thrilled early visitors.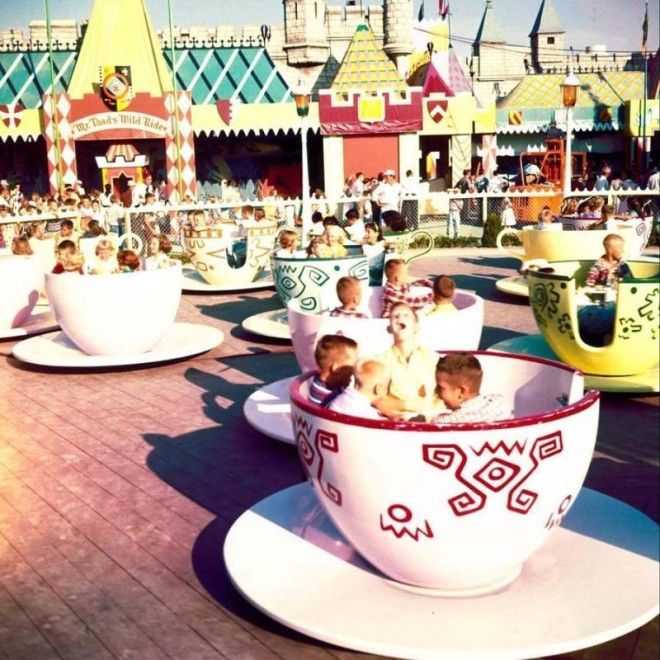 Children laugh as they ride the giant tea cups of the Mad Hatter's Tea Party.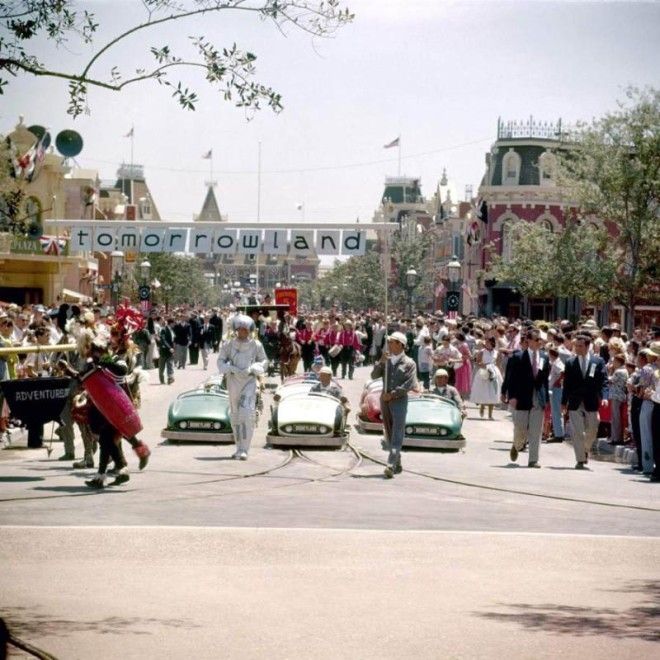 This particular Disneyland parade aired on national television.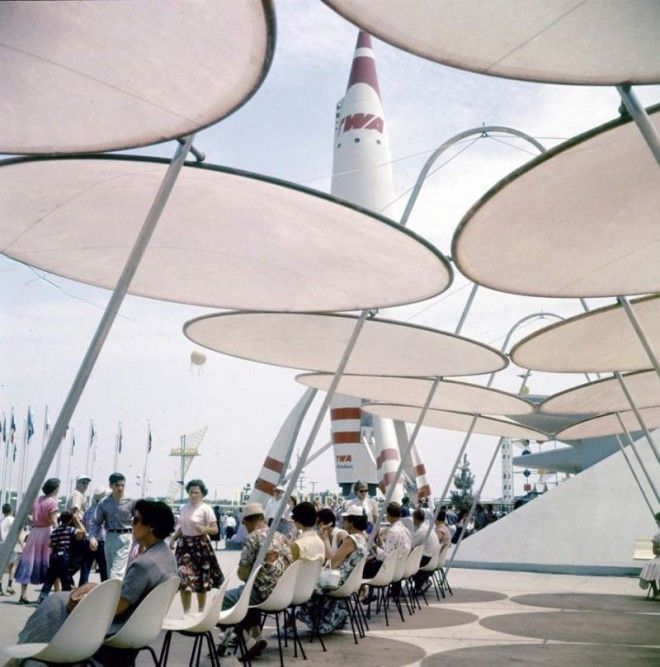 Visitors rest under giant "futuristic" umbrellas near the TWA rocket.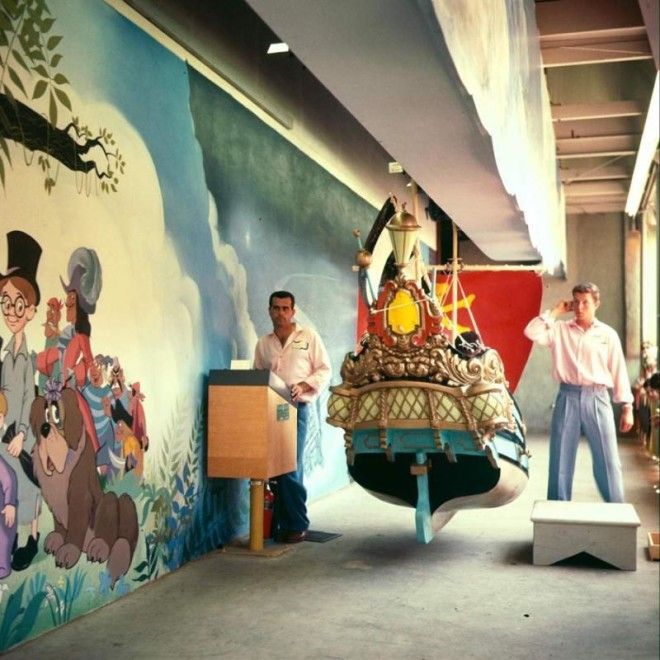 Entry point for the Peter Pan ride at Disneyland, 1955.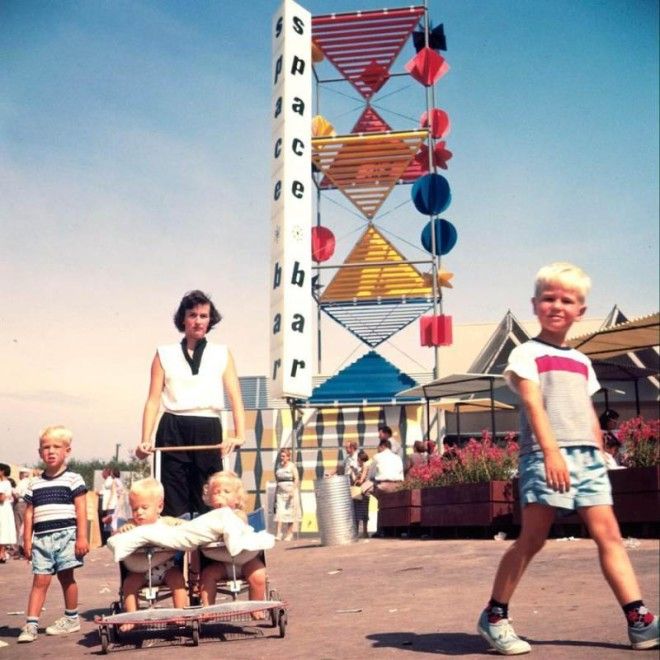 Mothers of the past - as well as today- often have the same objective in mind: to wear the kids out.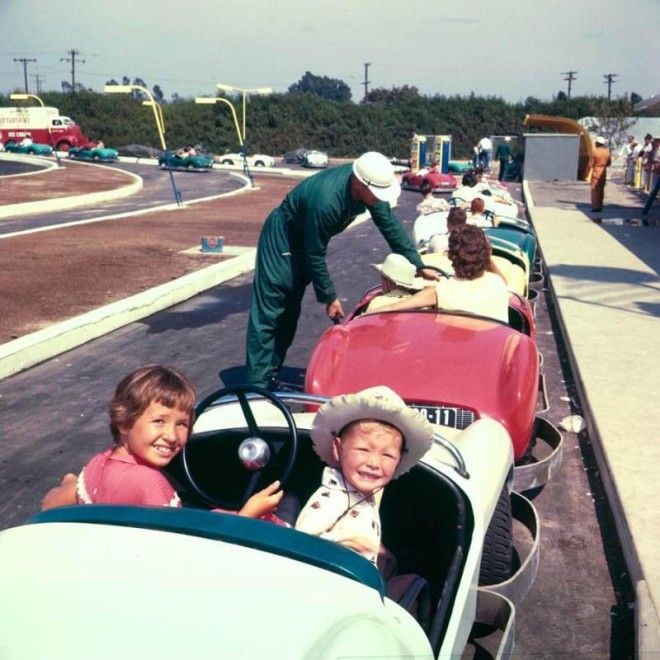 It's easy to see the excitement on the children's faces as they await their ride.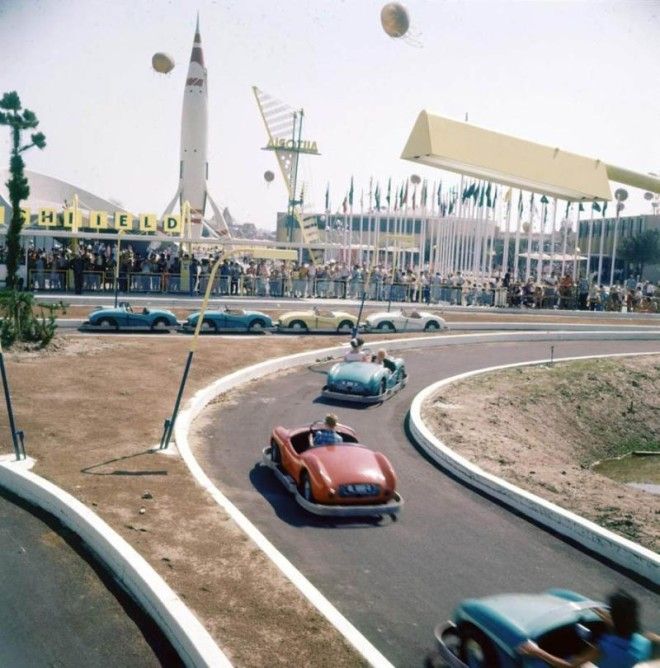 Children race on the safety bumper-equipped track.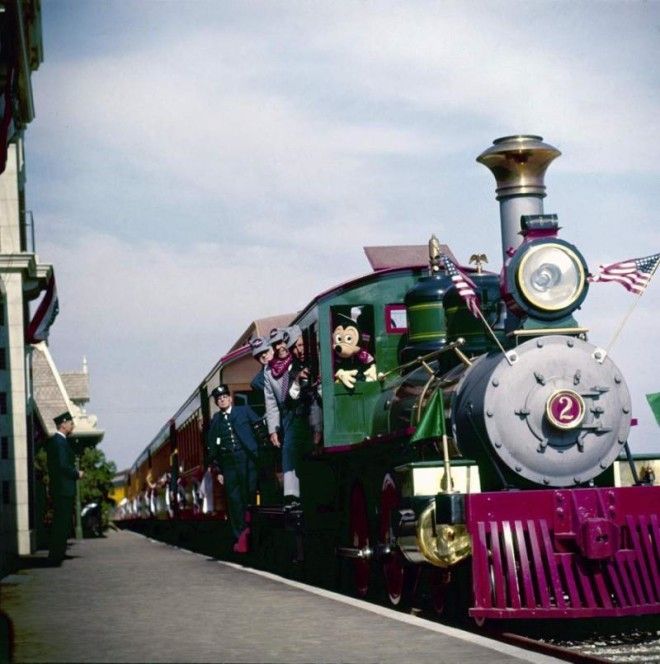 Replica 'Casey Jr." train from the movie Dumbo with Mickey himself playing engineer.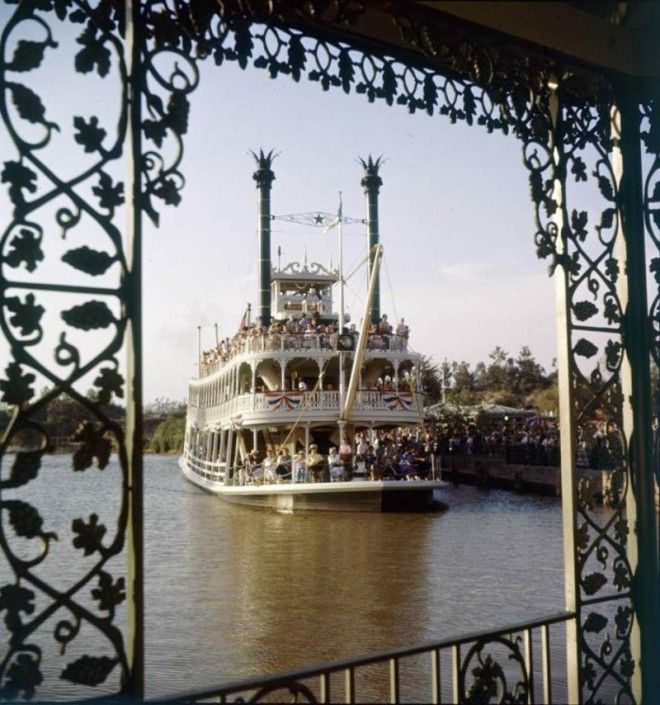 The riverboat ride offered itself as a nice break for parents who had been taking the kids on rides all day.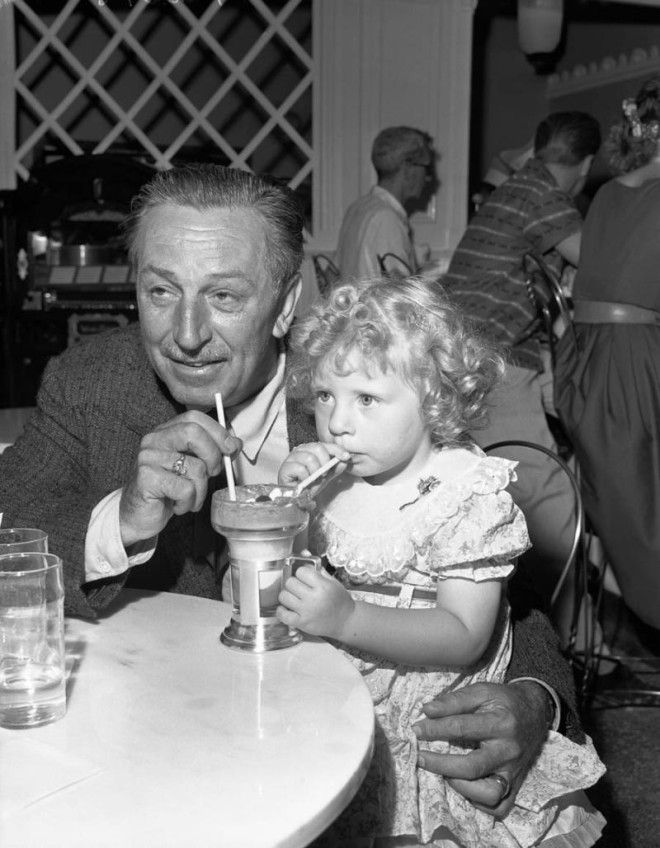 Walt Disney shares a treat with Elaine Long, one of the children granted early access to the park.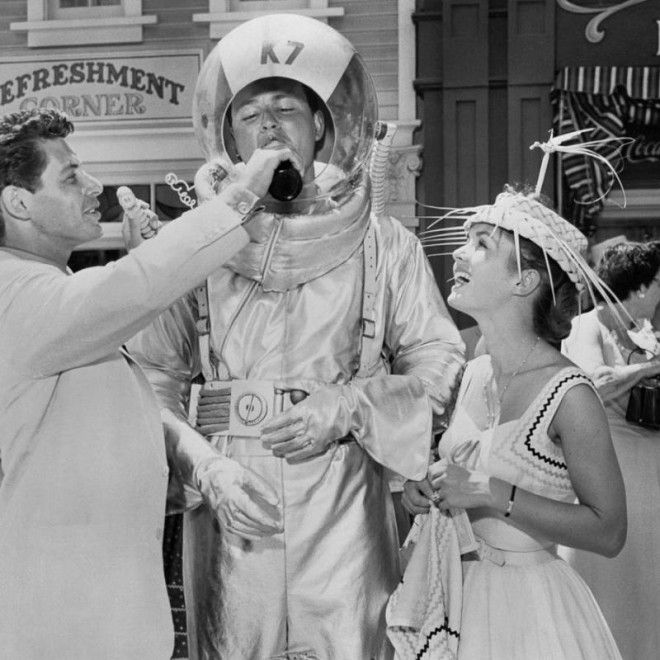 Eddie Fisher and Debbie Reynolds offer refreshments to what has to be a melting spaceman.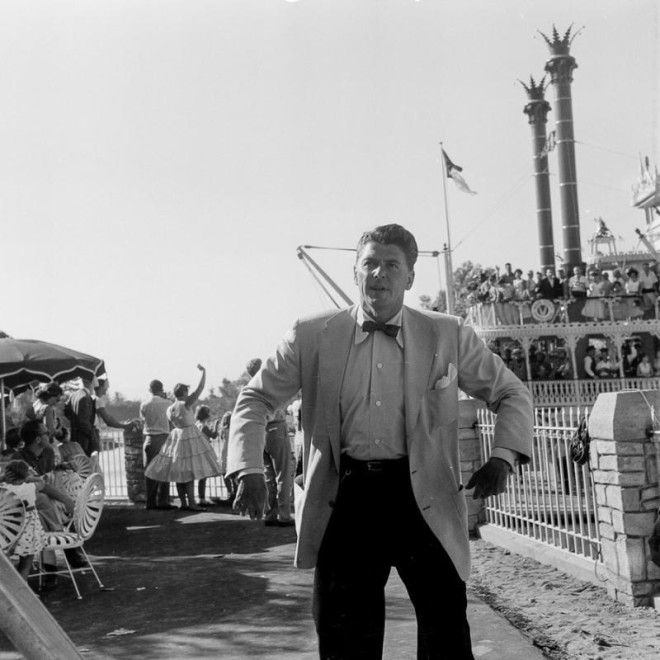 Actor Ronald Reagan was on hand for opening day.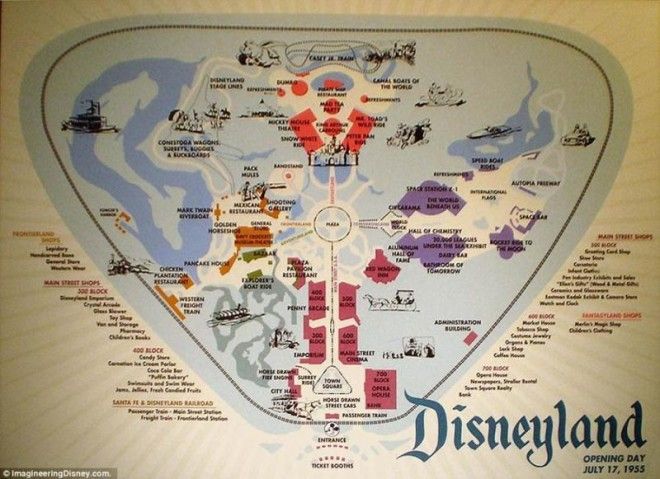 A map of Disneyland outlining all the attractions from opening day, July 17th, 1955.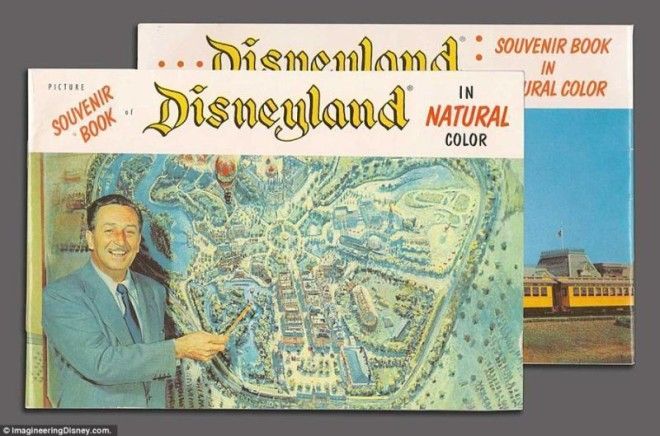 The original Disneyland Picture Souvenir Book.