As the summer heat begins to hit, our thoughts turn to shorts! It's time to unwrap our legs and put our pins on show. But shorts don't have to be casual; if you prefer a more dressed up summer look you can still wear shorts. Here are some styles that are fashionably smart …
1. Lace Trim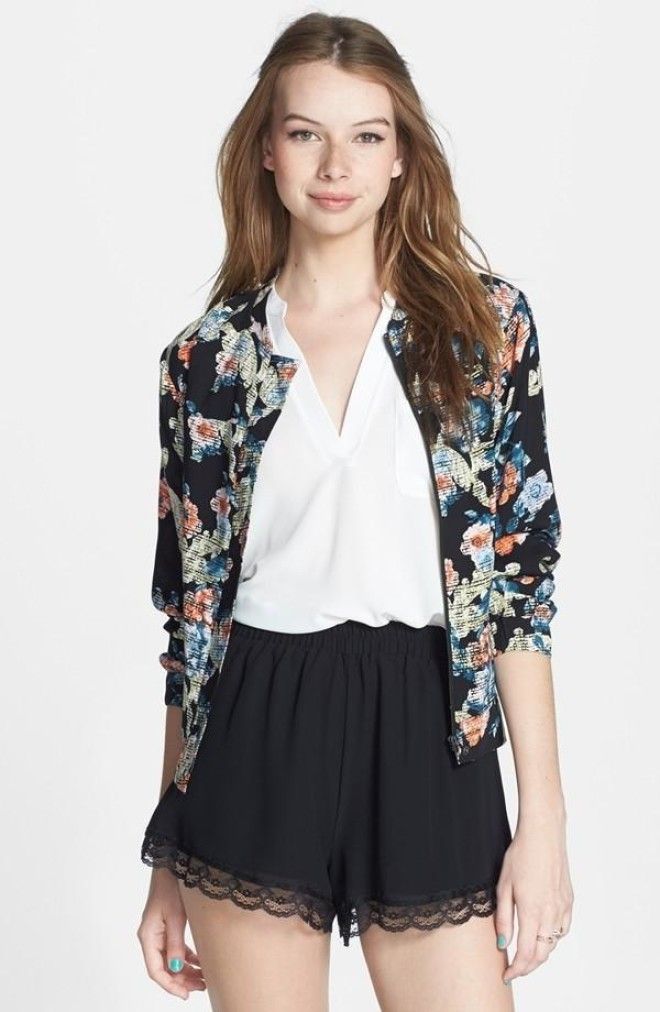 How do you turn a plain pair of shorts into something special? Add a lace trim! This makes the shorts smart enough for an evening out as well as wearing them during the day. So if you're going on vacation, pack a pair of lace trim shorts for extra versatility. And when you're at home, throw on a kimono jacket if the evening turns a little cool.
2. Linen Print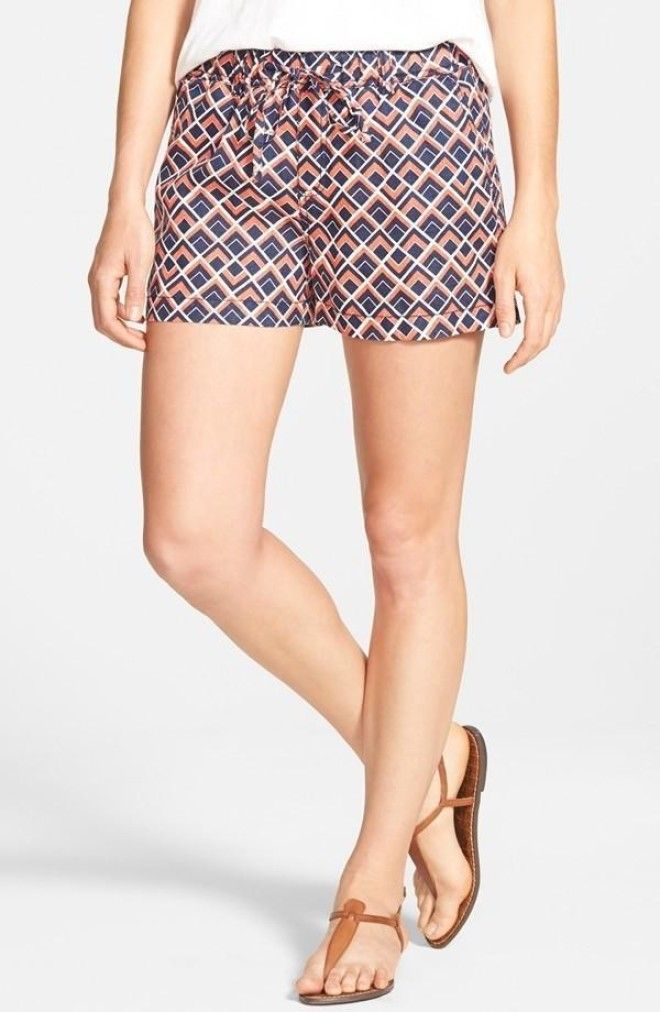 Linen is the perfect fabric for the summer heat, as it's a natural fabric that will let your skin breathe. And it's not just available in plain colors. If you choose a print like this one, your shorts will look cool, smart and modern. A geometric print is a grown-up way of adding color to your outfit without looking like you grabbed your clothes from the dressing-up box!
3. Tulip Shorts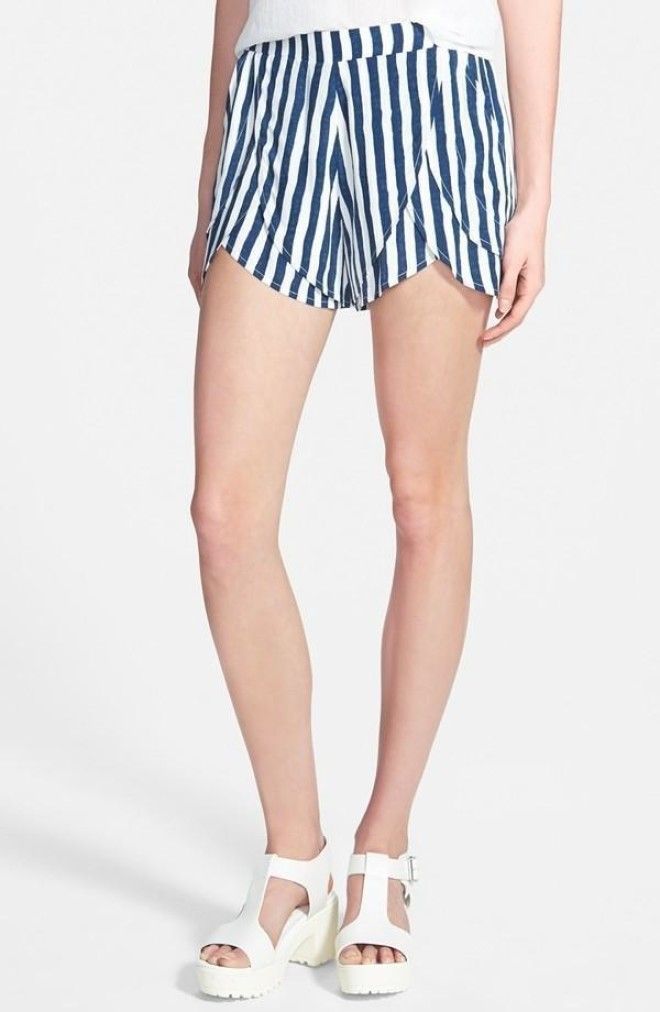 It's not just skirts that come in a tulip shape! Choose a pair of shorts with a tulip or scallop edge, and you'll add a new twist to the classic shorts shape. You can pick a striped pair like these ones, or a bright color to cheer up your outfit. Plus of course you can't go wrong with classic black!
4. Monochrome Print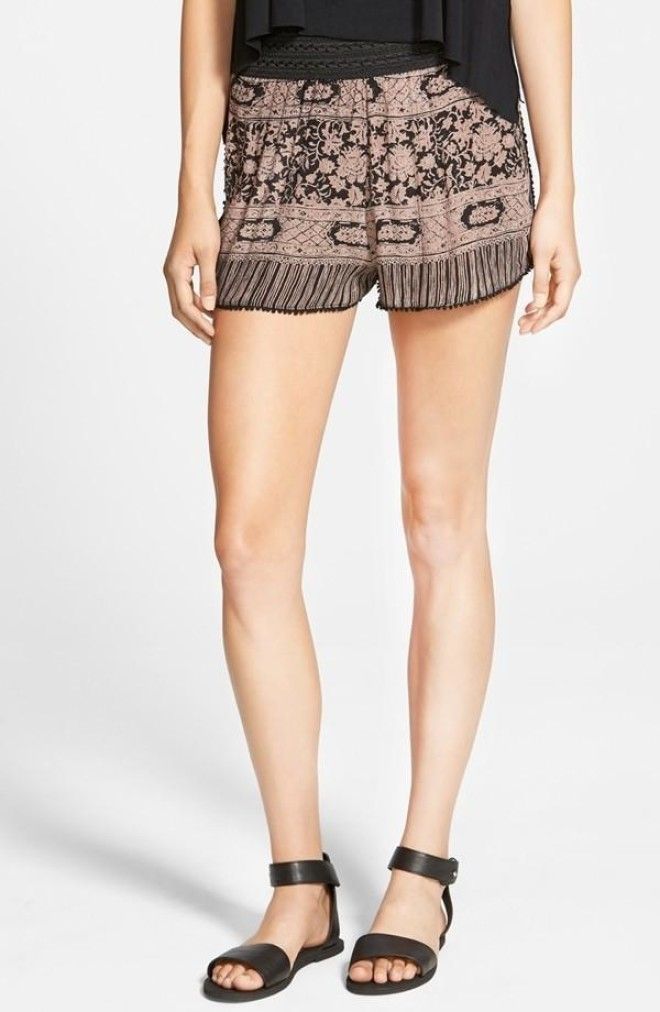 If you're more into monochrome shades, you don't have to miss out on a super-smart pair of shorts. While basic black is certainly more versatile, add some variety to your summer wardrobe with a monochrome print like these. Throw on a black silky tank or a loose top, and you're good to go!
5. Crochet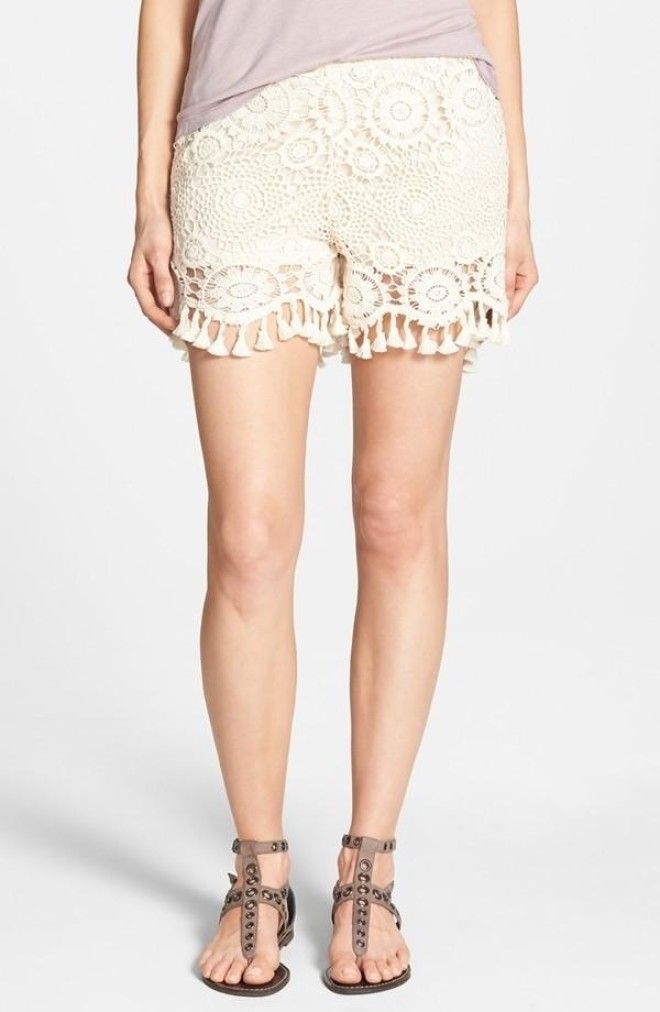 What's not to love about crochet? Pick a pair of shorts with a crochet overlay and your summer wardrobe will be bumped up to a whole new level. The crochet elevates this summer staple and turns it into a smart must for any wardrobe. Shorts become chic when you wear a crochet pair!
6. Floral Print
If you love the feminine look of floral prints, then these are the shorts for you. There are a vast array of floral print shorts, as this look never goes out of fashion. A citrussy tropical print like this one gives that holiday vibe and makes the shorts look cute, fresh and smart. So greet the sun with a pair of floral shorts and add some cheer to your day!
7. Sequins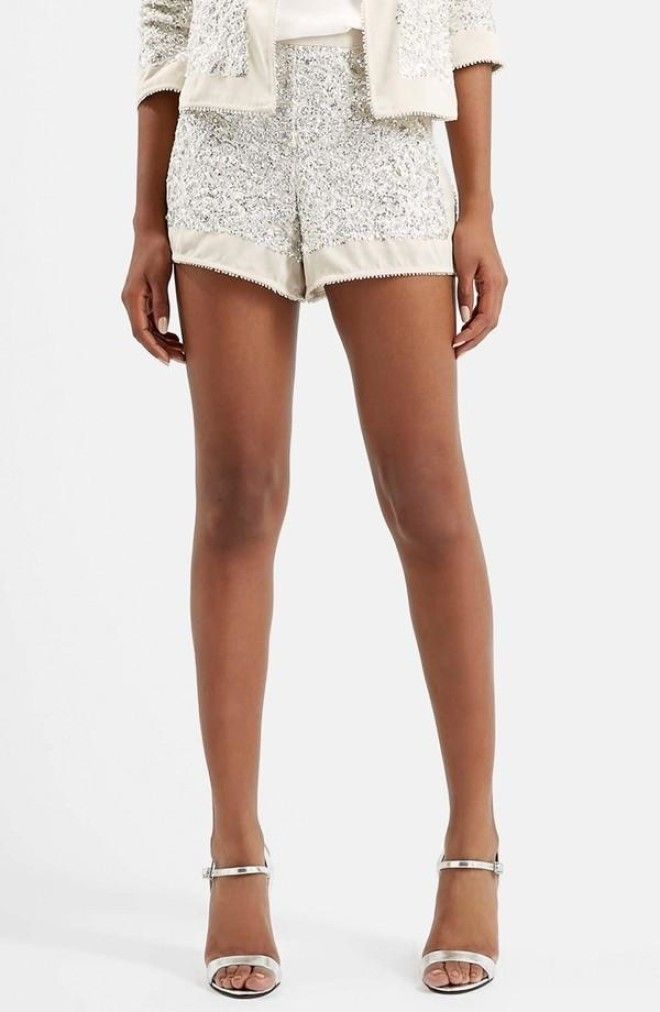 Sequins are perfect for a night out - and if you're brave enough, can look great during the day as well (just think how they'll catch the sunlight!). White, silver or gold are great for a summer look and will also look amazing with a tan. Pair with a 3/4 sleeve jacket for evenings.