As we start to retire our tank tops and dust the lint off our fall sweaters, the world's top photography contests are busy announcing their winners. We've already seen the top shots from many of the biggest photo competitions, including the Washington Post Traveler, National Geographic Traveler and the Royal Observatory's Astronomy Photographer of the Year contests. Latest in the lineup is the 2015 Wildlife Photographer of the Year contest, which just announced this year's finalists.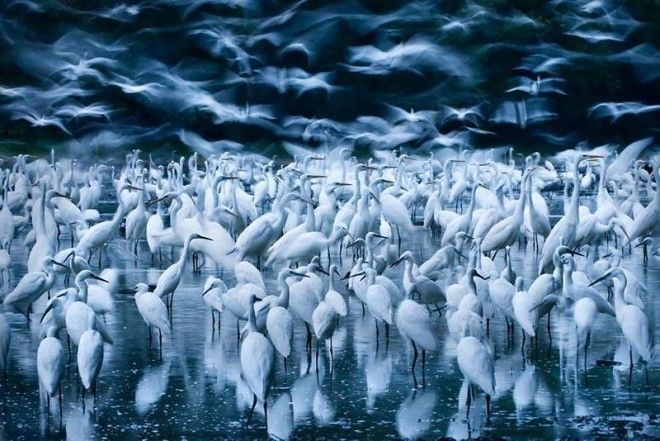 Captured by Zsolt Kudich, "Great Egret Awakening" shows a flock of egrets that congregated to feast on stranded fish and amphibians in Hungary.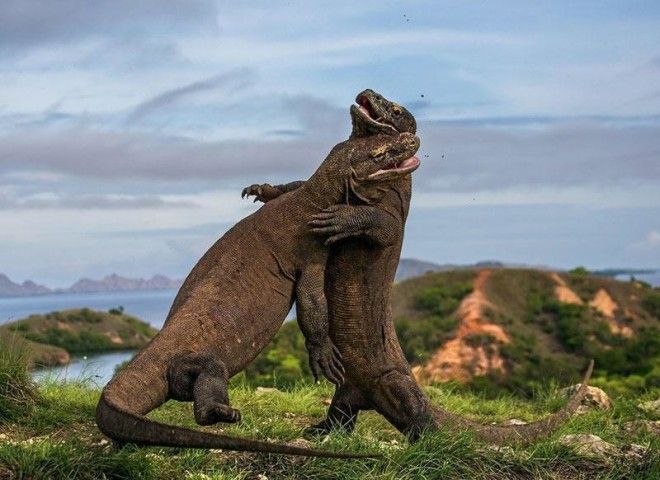 Two komodo dragons face off in this incredible image captured by Andrey Gudkov in Indonesia.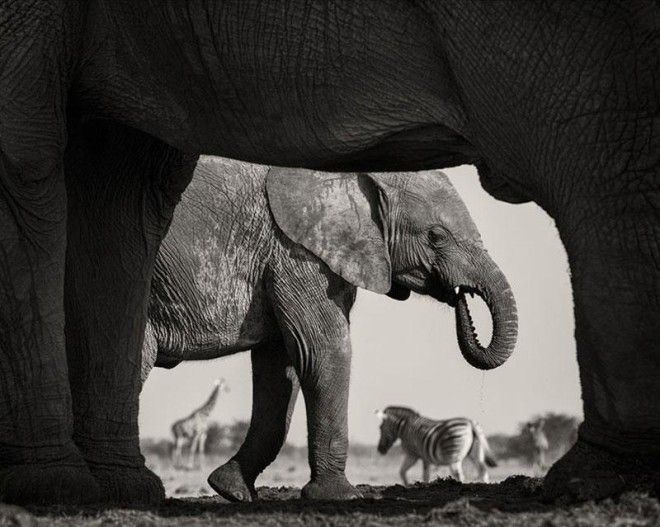 Aptly titled "Natural frame," this through-the-legs shot of elephants, giraffes and a zebra offers us a taste of Namibia's Etosha National Park.
Now in its 52nd year, the annual photography contest allows a wide range of photographers to showcase their best nature photos on a global level. Whether professional or hobbyist, young or old (there's actually a specific category for photographers 17 and under), the contest only asks of photographers one thing: to capture the beauty and fragility of nature, while championing the highest ethical standards in wildlife photography.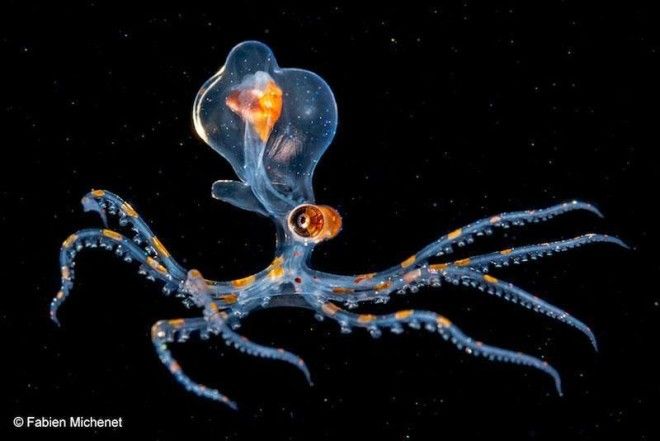 Hello, legs! This young octopus shot by Fabien Michenet measures only 2cm across and was found off the coast of Tahiti.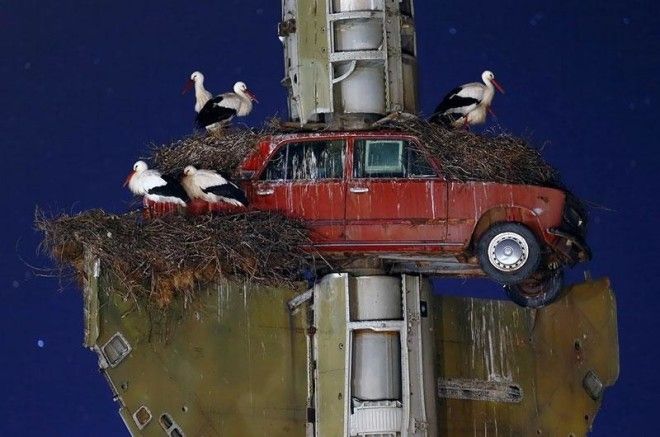 Francisco Mingorance caught these storks nesting on an art sculpture in Spain. No wonder he calls the piece "Stork art."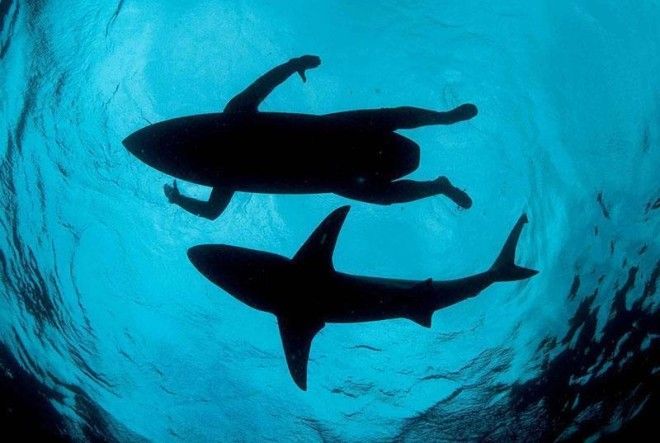 If this shark photo by Thomas P. Peschak doesn't give you the heebie-jeebies, we're not sure what will.
Chosen by a panel of top creative talent from around the world, the best images are displayed during an annual exhibition at the National History Museum in London. To see which of these finalists are crowned the Wildlife Photographer of the Year, check out this year's exhibit, which runs from October 16 through April 10 of next year.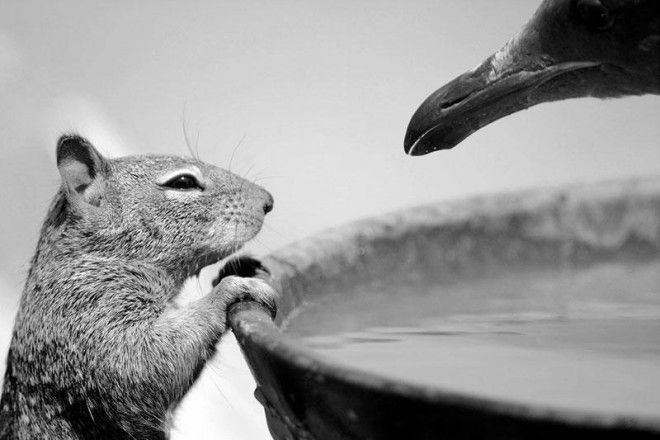 Friends or foes? Carlos Perez Naval captured this tense moment in his photo, "To drink or not."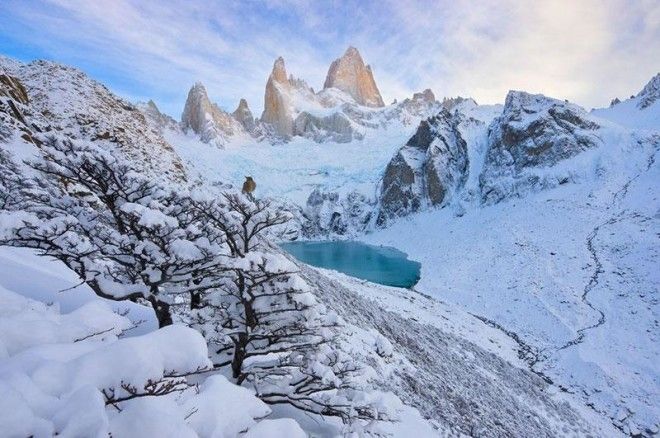 Amid the winter wonderland scene captured by Floris van Breugel, you'll find a tiny bird (
Gaucho serrano
).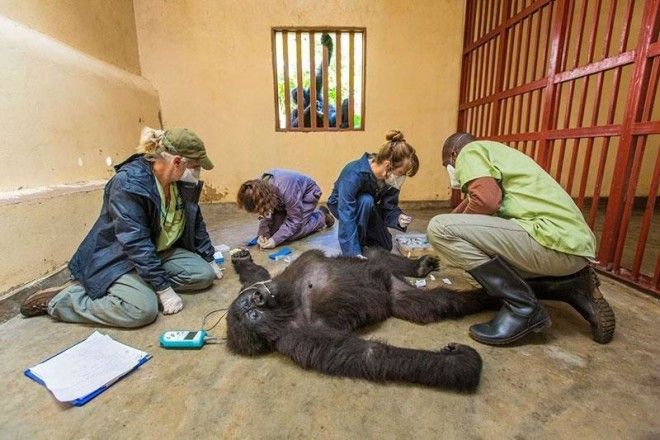 "Gorilla care" by Marcus Westberg shows 12-year-old gorilla Maisha as she's checked by veterinarians at the Virunga National Park. Maisha's nine-year-old companion, Ndeze, looks on with concern.