Modern technological development pace is so fast that it can be argued that we are already living in the future.
But it has always been so interesting to look at what we have predicted the future of the people who lived 100 years ago.
One of these the Prophet was a French artist Jean – Marc Kote with your card series ' Life in 2000 ' .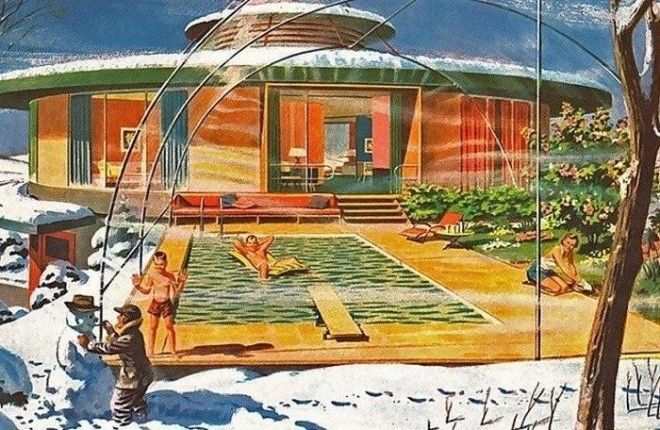 Dome of the harshest Siberian winter home creates tropical conditions !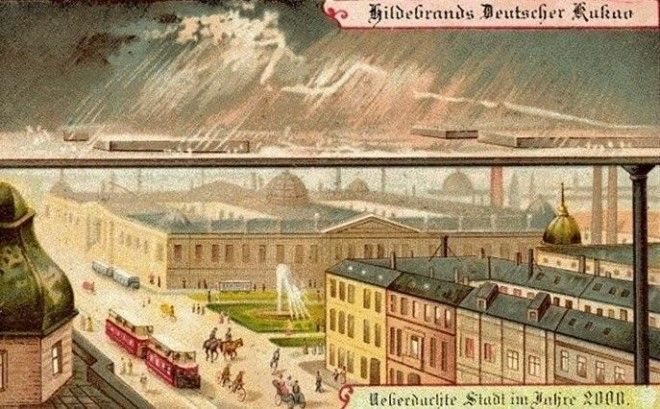 City, protected from bad weather !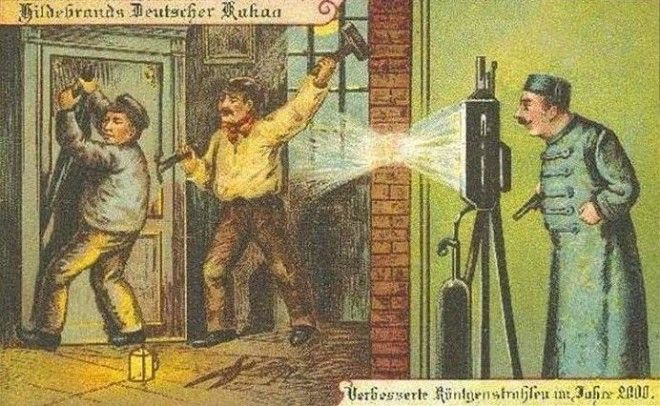 A device that lets you watch through the walls and , if necessary, to catch the thieves .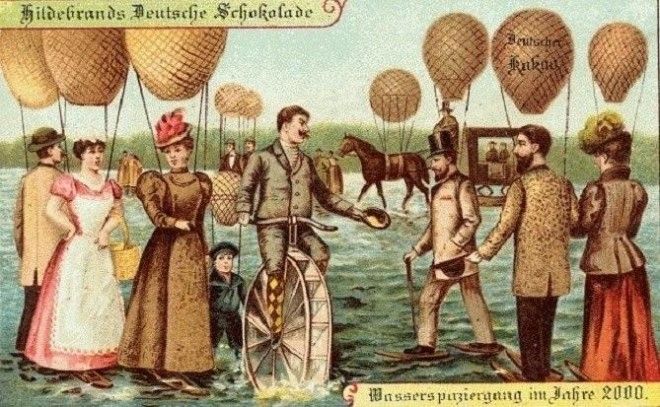 German futurists had imagined that people will be able to move quite freely on the water surface.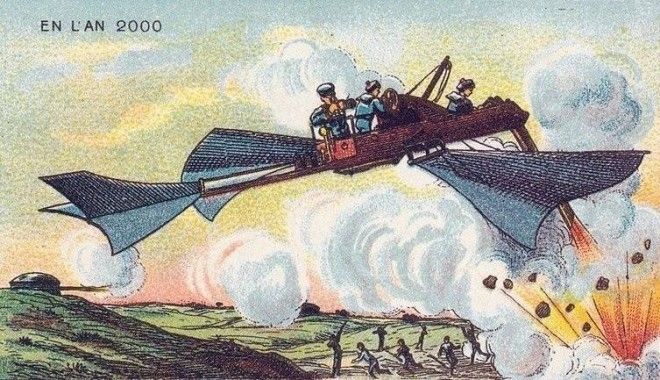 Hazardous 2000 weapons : aircraft , able to fire a torpedo !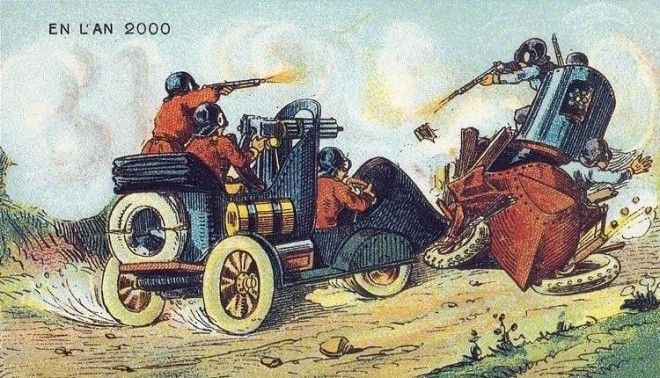 Terrible fighting vehicles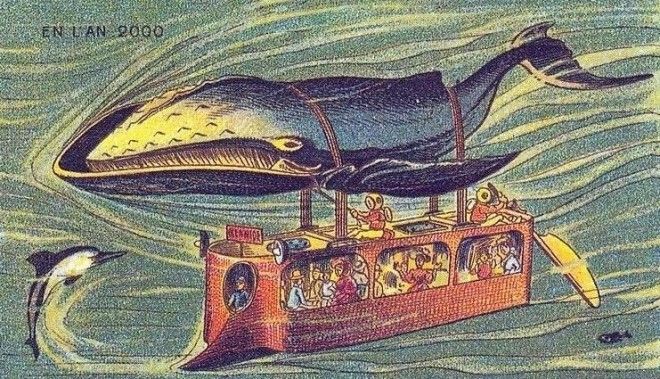 A very handy tool for underwater movement . Just coax whales so that they work in our favor .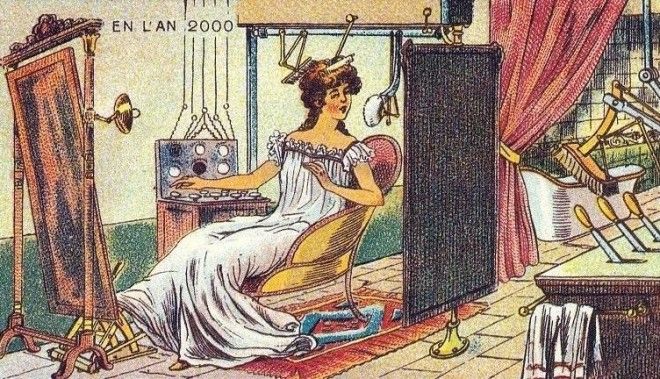 Morning ladies toilet was designed to be very easy : sit down and wait for the robotic hands you can draw all over your face !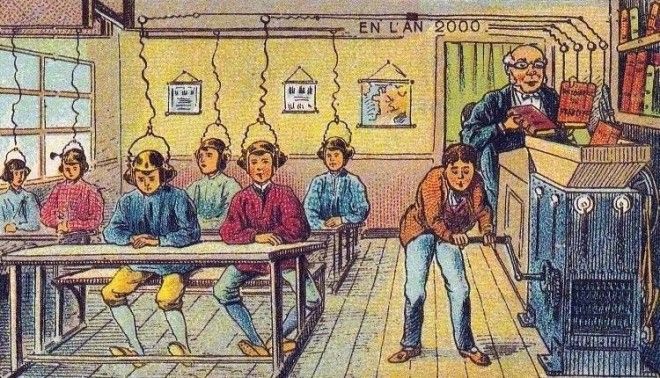 Books containing the information described by wire into the brain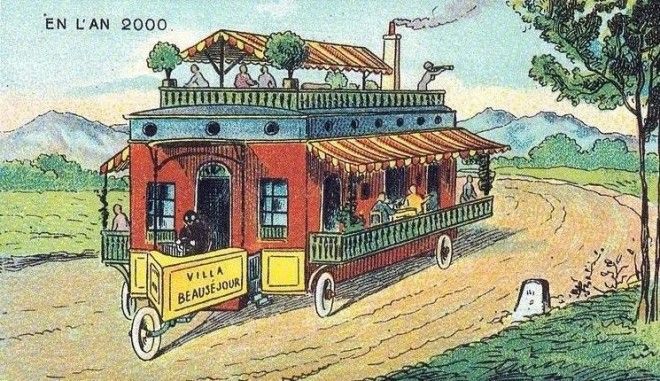 How comfortable the whole house moves on wheels! Something unthinkable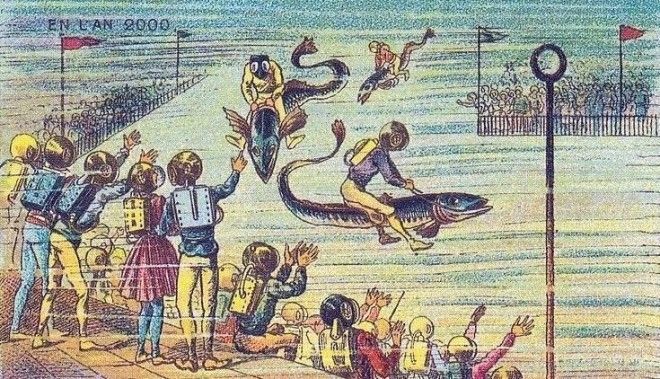 There is no need to ride horses when more interesting is to control the fish.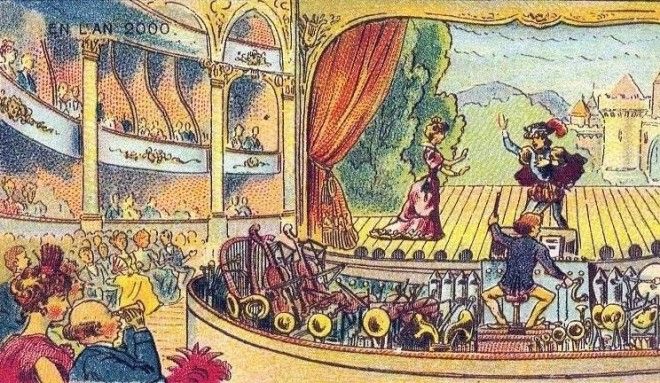 Conductor is still necessary, but no longer the same band as the requisite notes but can be adjusted automatically.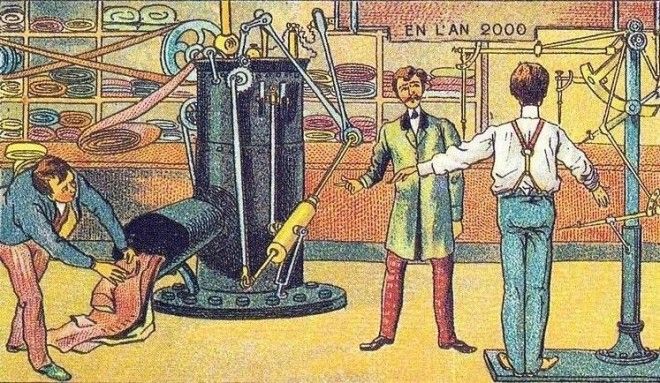 Also tailor services , we had planned a very intelligent - input parameters, but the pipe rolls out a new suit !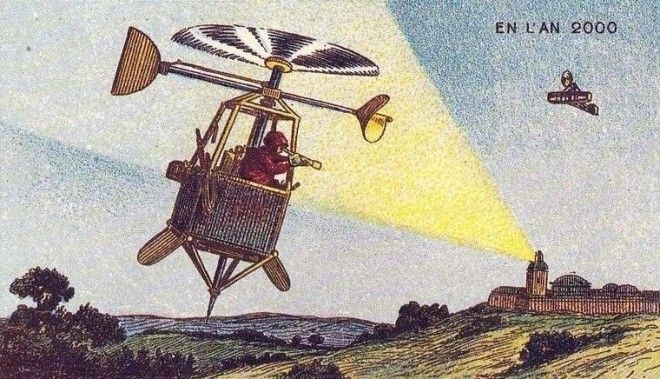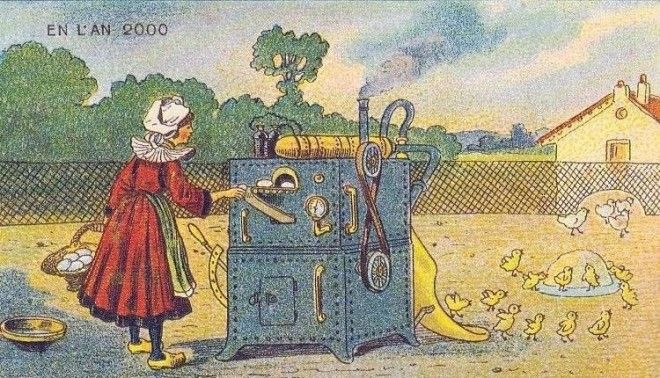 Is not it convenient? Intensive reproduction : at one end put in the eggs , but in the other rolls out chickens !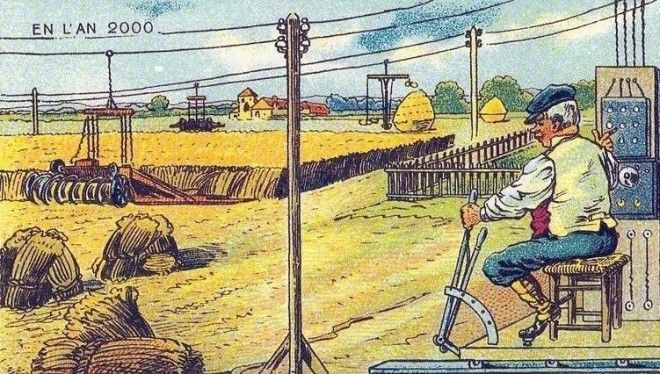 Very busy worker: only using the buttons , but the mechanized units of all harvested crops .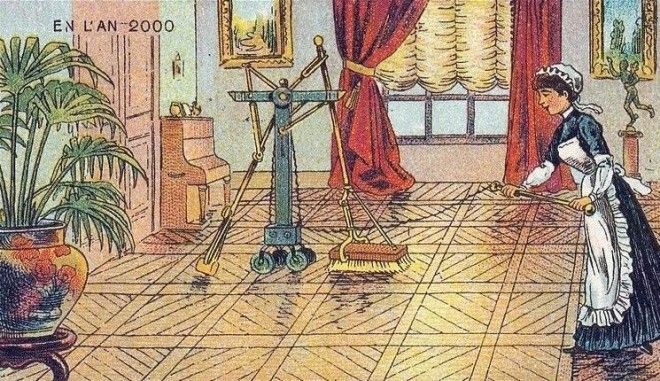 Electric brush, which is itself a clean floor. This prediction is known to come true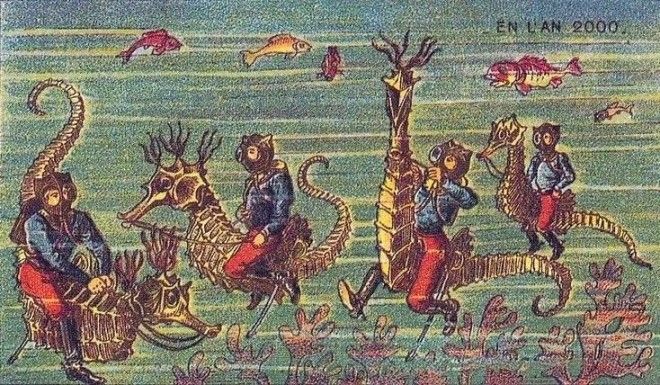 It was planned that around this time we will be tamed big seahorse , which will be able to ride , even under water.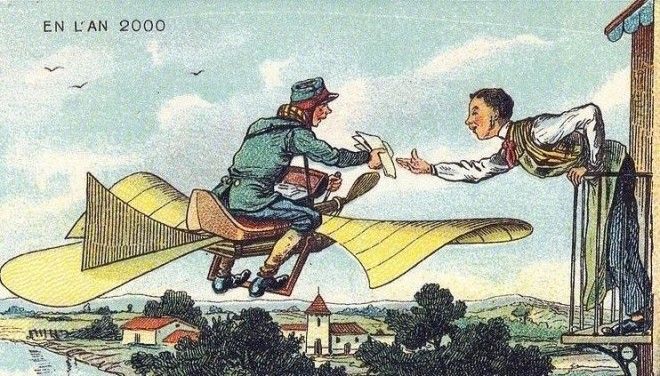 Rural postman delivered a letter with the flying machines.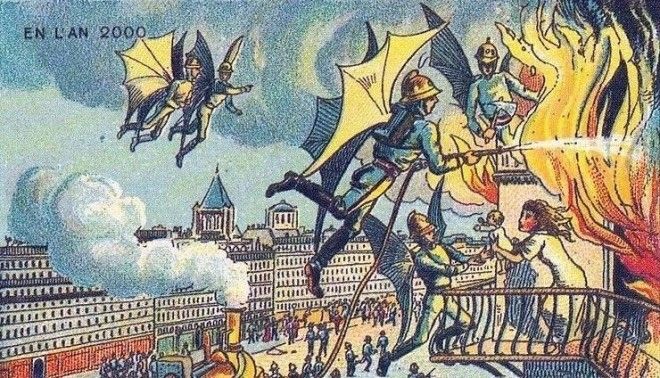 It was expected that in 2000 we will have flying firemen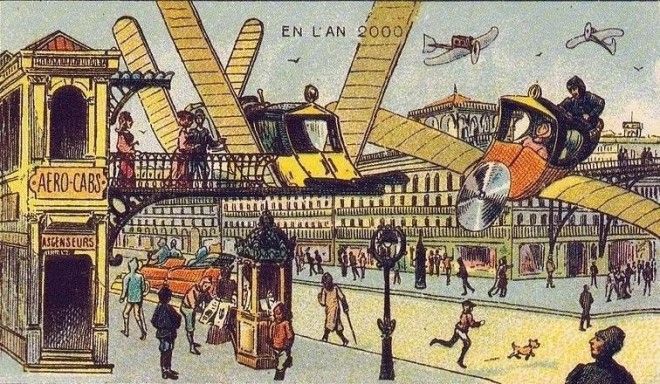 This is how would look flying taxi stop.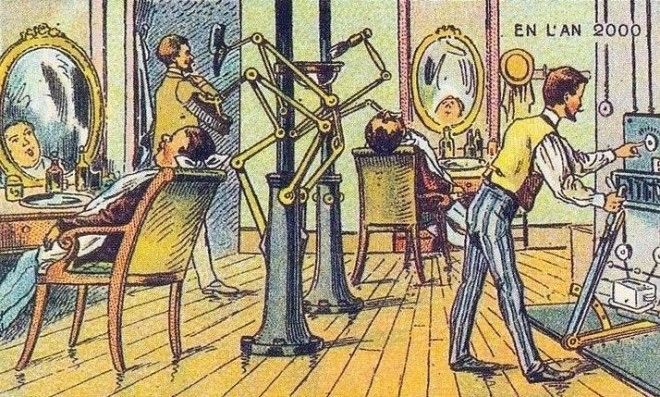 In 1900, it was expected that we will have intelligent hairdresser and barber services .