Master craftsman Hal Taylor loves to read to his children, but when his third child, Rose, was born, he ran into a problem – his three children wouldn't fit in his lap when he went to read to them on his rocking chair! As luck would have it, Taylor just so happens to be one of the best rocking-chair craftsmen in the world, so he created a beautiful chair that could fit all of his kids!
It is designed to seat three, but can fit four if the baby is on the adult's lap. Children love this chair and climb up into it, even if no adult is available to rock them or read to them. The design creates an intimate setting for parent or grandparent and little ones that is rarely possible–that of everyone getting to cuddle in close without smashing the lap of the adult. This chair is very large and takes a large corner of a room with plenty of clearance. Some woodworkers are trying to stimulate the original design such as woodworkers guide. But for us not seasoned on woodworking, we can upgrade the existing rocking chair with 2 wing chairs, if possible.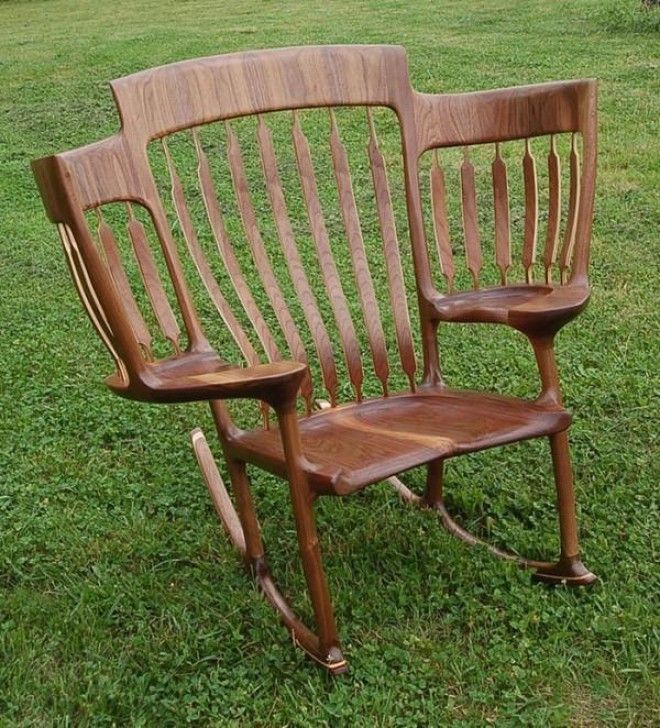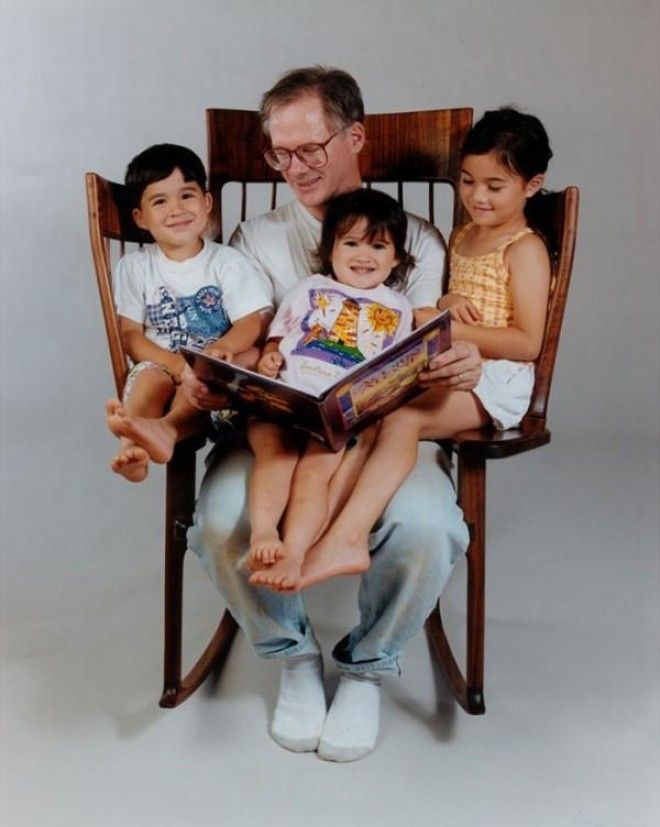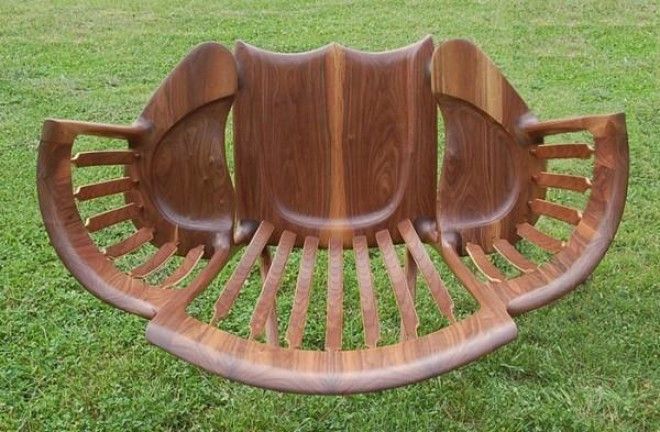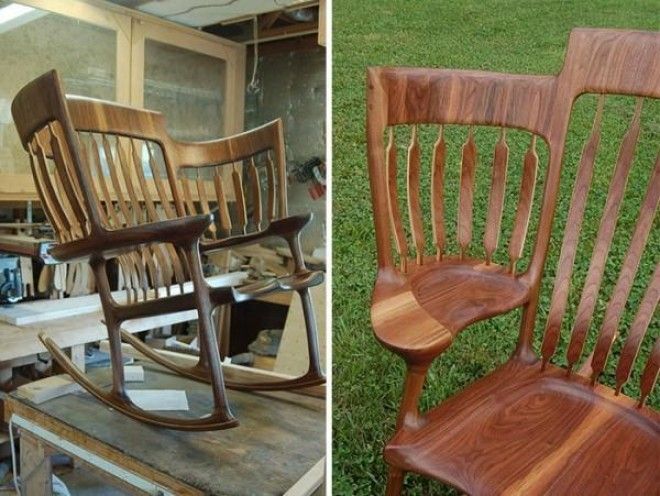 Taylor calls his masterpiece the Storytime Rocking Chair, and the hand-crafted rocker goes for between $7,000 and $7,500. On his website, he explains the exquisite craftsmanship that makes this heirloom chair cost so much!