Whether you want to drink in epic views, history, or iconic cocktails, these bars have got you covered.
From the world's oldest bar to one housed inside of a massive tree in South Africa, we've found 50 unforgettable bars worth traveling the globe for.
Here's your boozy bucket list.
Rick's Café in Negril, Jamaica, is an iconic drinking institution, known for its epic sunsets and the many people throwing themselves off its surrounding cliffs. The well-known beach bar is perched on some epic cliffs above the ocean, and it is a popular spot for cliff divers to plunge into the water 60 feet below.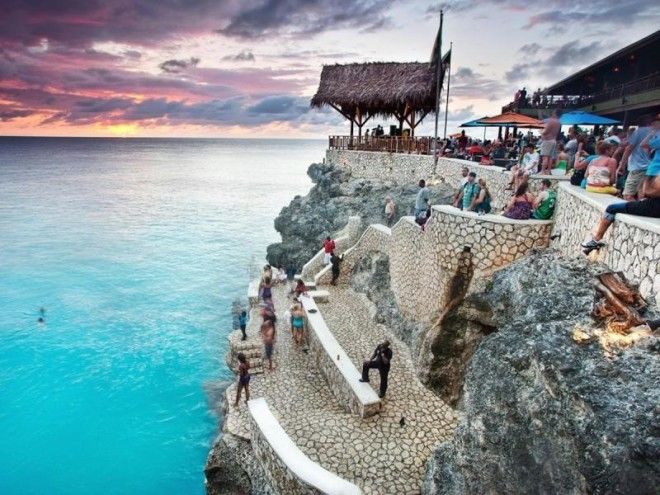 Inside Iceland's ION Luxury Adventure Hotel you'll find the Northern Lights Bar, a bar designed explicitly for optimal Northern Lights viewing. An hour from Reykjavík, amid mountains and lava fields, sits this glass cage of sorts, which juts out from the end of the hotel and occasionally has astronomers on hand to drop their aurora borealis knowledge.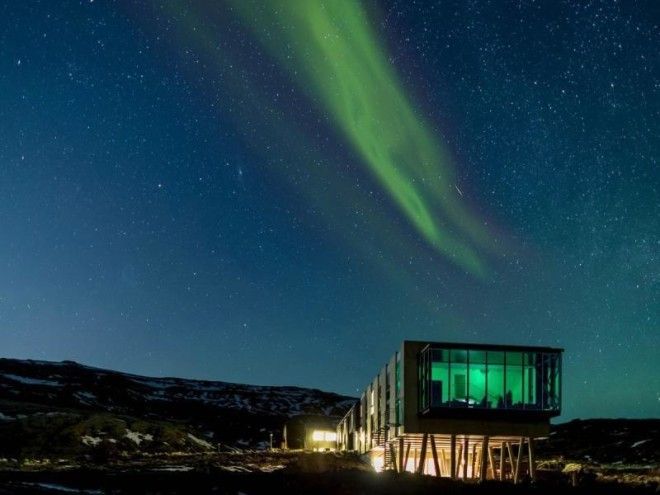 Bangkok's Sky Bar will have you feeling drunk without a drop to drink, as it sits on the Lebua Hotel's 63rd floor — 820 feet in the sky. The trippy LED-lit bar changes color every few minutes, has some of the most incredible views of the city, and was prominently featured in "The Hangover Part II."
Instead of swinging from the chandeliers, drink inside one. The Chandelier Bar at the Cosmopolitan Hotel in Las Vegas features a three-story bar inside a chandelier, enveloped in 2 million beaded crystals. The drinks are equally impressive, many inspired by the molecular-gastronomy movement, and created and served table side, from a modern bar cart.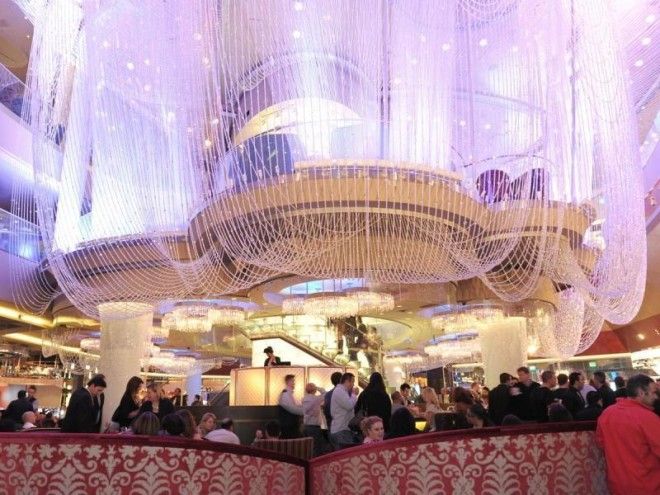 Rated the best bar in the world by the World's 50 Best Bars, Artesian in London changes its cocktail menu every year. This year, the bar's theme is "surrealism," and it is serving drinks in surreal objects like giant metal ant sculptures, fur cups, and lego elephants.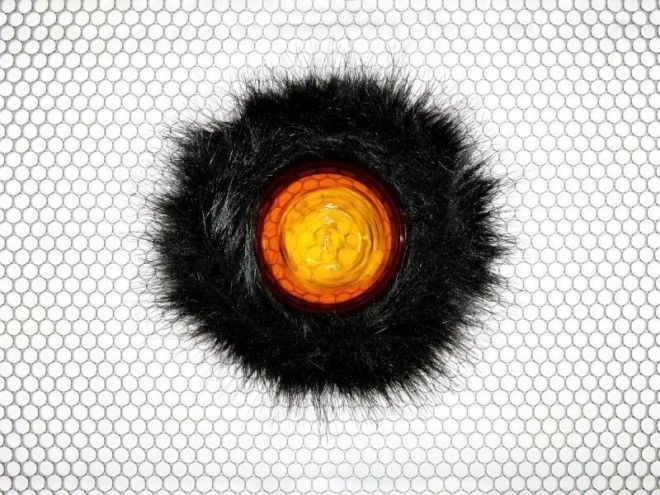 As the name implies, the Rock Restaurant and bar is perched on a rock — one that can be found in the middle of the Indian Ocean. Once a fisherman's post in Zanzibar, you can now get there using its dedicated boat service, or wait for low tide and wade over.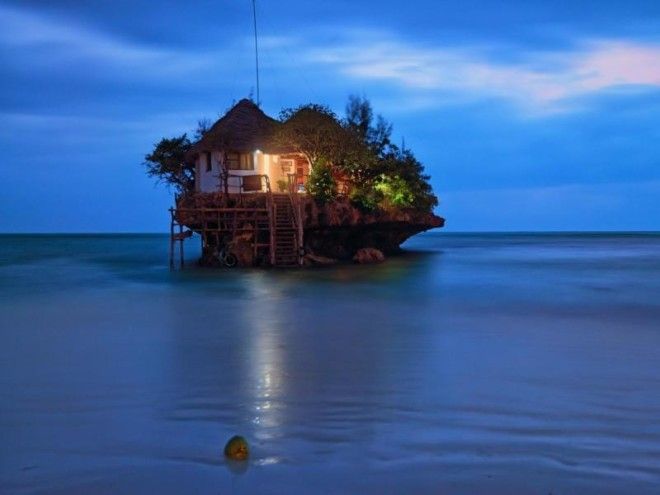 Forget a buzz. You'll get full-on vertigo at Ozone, which, on the 118th floor of Hong Kong's Ritz Carlton and 1,608 feet above sea level, is the world's highest bar.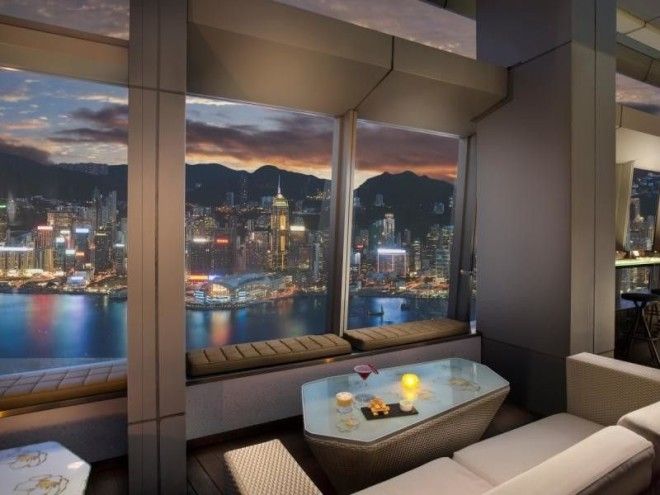 Harry's Bar in Venice is about as iconic as the people who have imbibed here — Charlie Chaplin, Orson Welles, and Truman Capote, to name a few, as well as a roster of European kings and queens. But that's not why it's iconic: Its real claim to fame is being the birthplace of the Bellini (white peach juice and prosecco) as well as the inventor of carpaccio.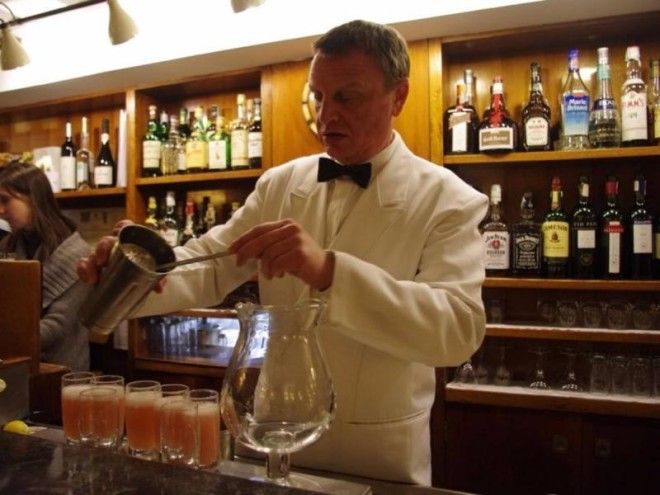 It's widely believed that Ngiam Tong Boon, a bartender at the Raffles Hotel's Long Bar in Singapore, invented the Singapore Sling in 1915. The original recipe, scribbled on a receipt, is even on display at the hotel's museum.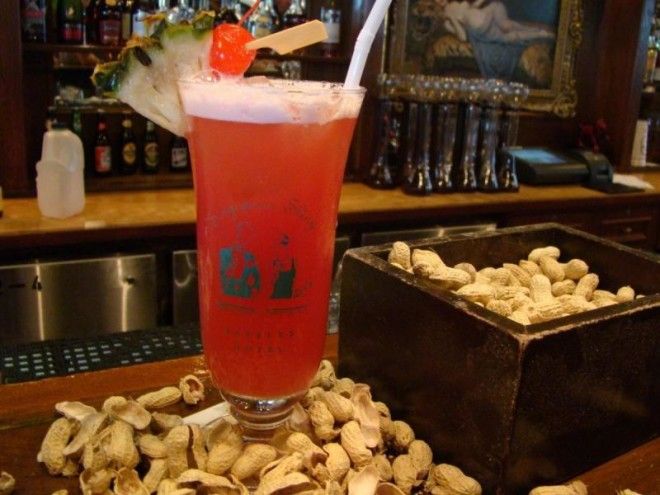 It's not surprising that a cocktail bar opened by Grant Achatz, arguably one of the world's best chefs, would be the bar to raise the bar. Drinks at Chicago's The Aviary are outrageous molecular concoctions that are essentially pieces of art: there are 25 kinds of ice, and cocktails are often brewed table side and usually served in fascinating vessels, like inside a ball of ice that needs to be smashed or in beakers heated by bunsen burners.
Rock Bar in Kuta, Bali, is carved into a cliff face and overlooks the Indian Ocean from a rocky perch 46 feet above crashing waves. Even better than sitting on the water? Having to take a four-person cable car to get there.
Consistently ranked one of the best cocktail bars in the world, as well as the best bar in America, The Dead Rabbit in New York's Financial District is home to 145 types of Irish whiskey, making it the largest collection of Irish whiskey in America, and possibly the second largest in the world. Besides whiskey, the bar, opened by two Irish expats, features 72 ambitious and "historically accurate cocktails dreamed up by the 19th century's most celebrated bartenders."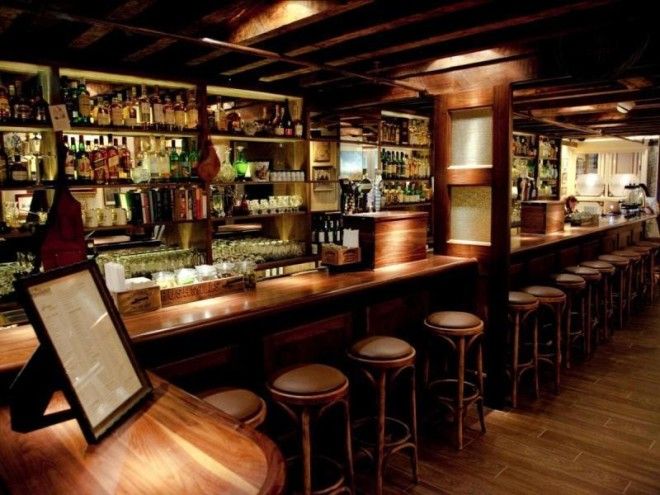 Also consistently voted one of America's best bars, Bar Agricole in San Francisco is an airy, industrial tavern of sorts that features natural wines, showcases farmhouse distilling, and makes outstanding cocktails using local and organic ingredients, alongside delectable farm-to-table cuisine.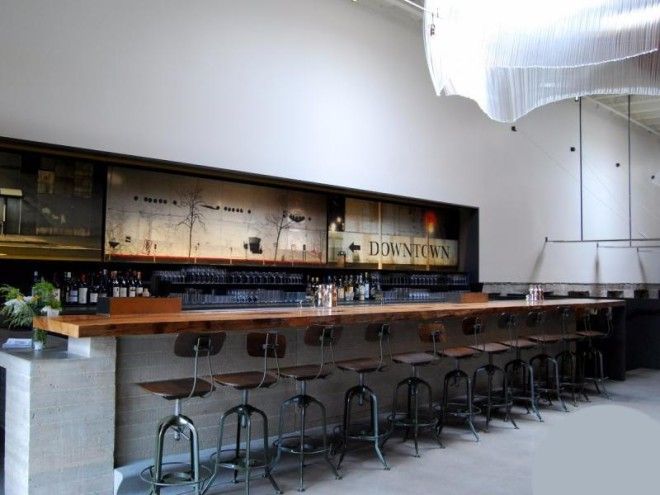 While Sean's Bar is not much to look at now, you can drink in some bragging rights at this tiny tavern in Athlone, Ireland. It allegedly dates back to the year 900, making it the oldest pub in Ireland, if not the world, according to The Guinness Book of World Records. To put it into perspective, that is is 200 years before the First Crusade, and the year Vikings discovered Greenland.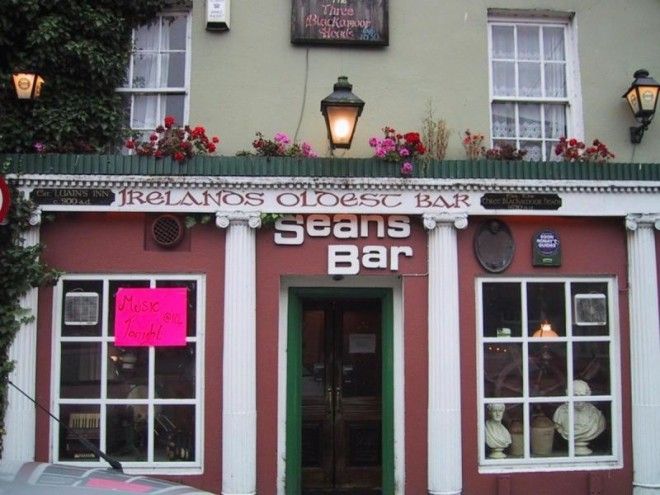 Hipster even for Portland standards (and not surprisingly attached to Portland's Ace Hotel), Clyde Common features farm-to-table cooking, communal tables, and killer cocktails like the Bourbon Renewal (bourbon, lemon, crème de cassis, bitters).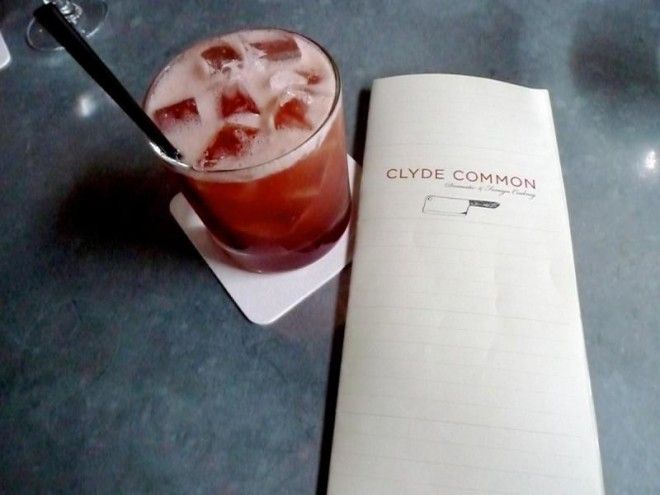 The Roaring '20s are alive and well at London's Nightjar, a speakeasy that features Prohibition-era drinks, live jazz and blues music, and old-school glamour in spades. Thanks to its master mixologists, as well as to theatrical drinks that are as much for the taste buds as they are for the eyes (divided into pre-Prohibition, Prohibition, and postwar categories), it's consistently ranked among the top bars in the world.
It may not be the most stylish bar in the world, or have the latest sound system, or flashy mixologists, but Denver's El Chapultepec makes this list for good reason. Formerly a Mexican Cantina, it still serves up mean Mexican food, alongside cool jazz tunes almost nightly. Open since 1933, "the Pec" was a Jack Kerouac favorite and a popular stop for the music legends Ella Fitzgerald, Frank Sinatra, and Duke Ellington. Apparently, even Bill Clinton picked up his sax and laid down some tunes here.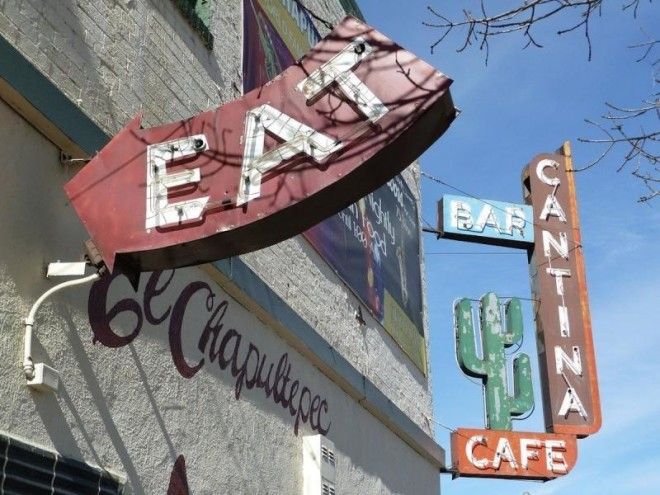 This opulent bar at St. Petersburg's Grand Hotel Europe claims to be the home of Russia's only professional vodka sommelier. And that's a good thing, because with an insane menu of more than 30 vodkas — matched only by the number of caviars on offer — you'll need some expertise.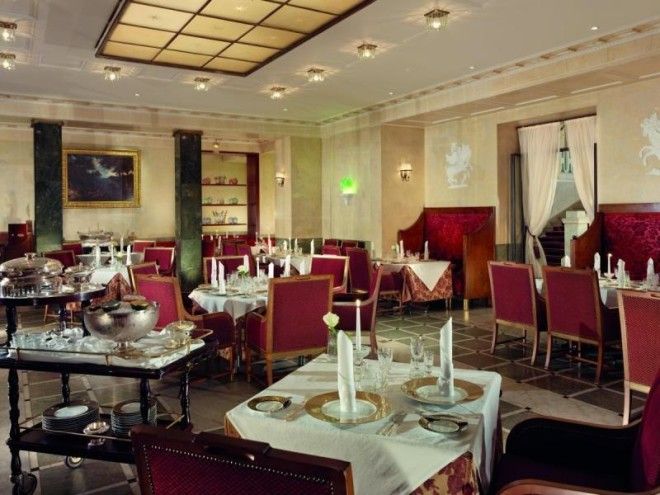 In typically modest Japanese fashion, one of the world's best bars is as understated as they come. Nothing more than a small room on the third floor of a bland office building, Bar High Five in Tokyo is manned by Hidetsugu Ueno, one of Japan's best-known bartenders, who — equipped with tools like a meat cleaver and a thermometer — will make exquisite drinks after only a few questions on preference. There is no menu at this 18-seat bar.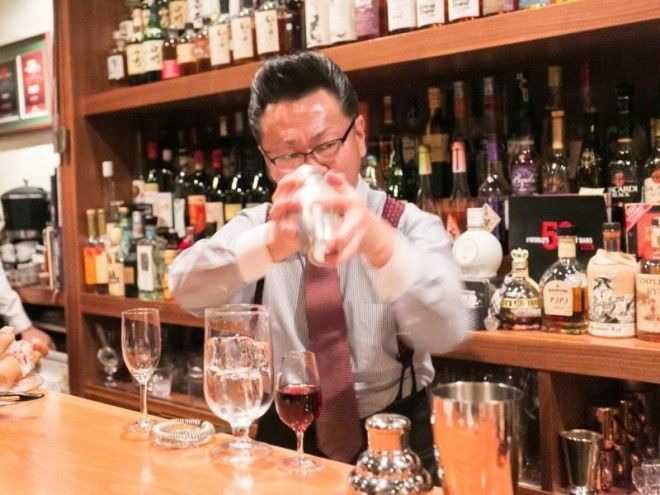 La Bodeguita del Medio in Havana, Cuba, claims to have invented the mojito. Whether that's true or not, its mojito has Ernest Hemingway's stamp of approval, as a scribble of his on the wall reads "My mojito in La Bodeguita, my daiquiri in El Floridita."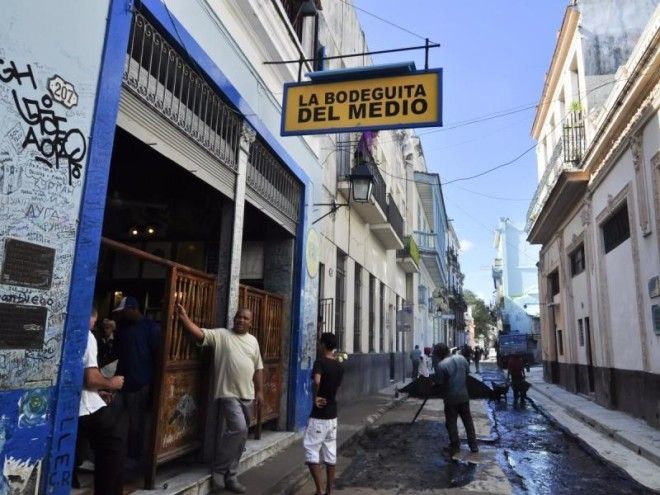 The Soggy Dollar bar in the British Virgin Islands invented the Painkiller cocktail. What pain on this beautiful island could have led to the name of the drink is unknown, but the bar is named for the fact that there's no dock. In other words, your dollars might get soggy.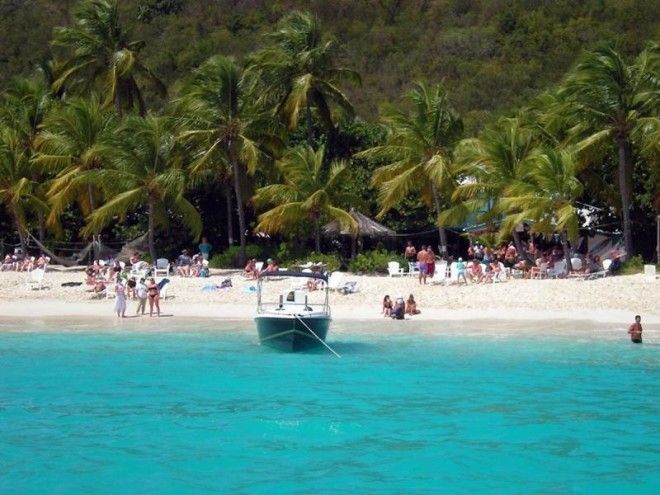 You won't find any fancy cocktails or suspendered bartenders here. Stockholm's Akkurat is one of the world's best beer bars, with 20 brews on tap and 600 bottles of beer on its comprehensive menu, including seasonals, limited-edition collaborations, vintage beers, and suds you won't find anywhere else.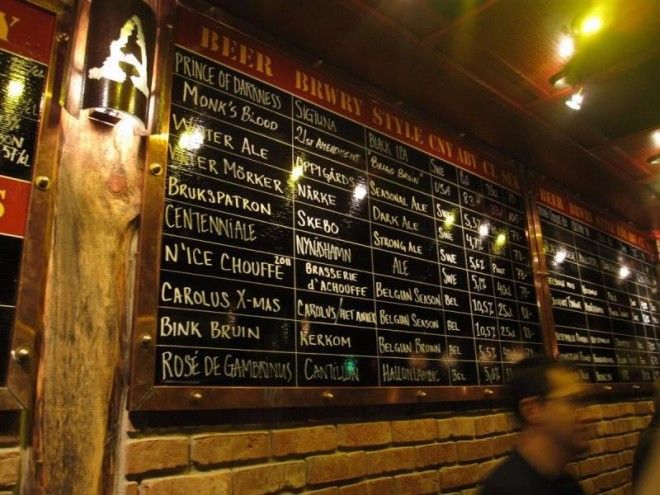 What's better than a drink with a view? A drink with a view of monkeys, as is the case at the Berlin's 25hrs Bikini Hotel's rooftop bar, the Monkey Bar, which looks right into the Berlin zoo's monkey enclosure and features floor-to-ceiling windows for panoramic views of the primates. The cocktail menu is, appropriately, tiki-leaning.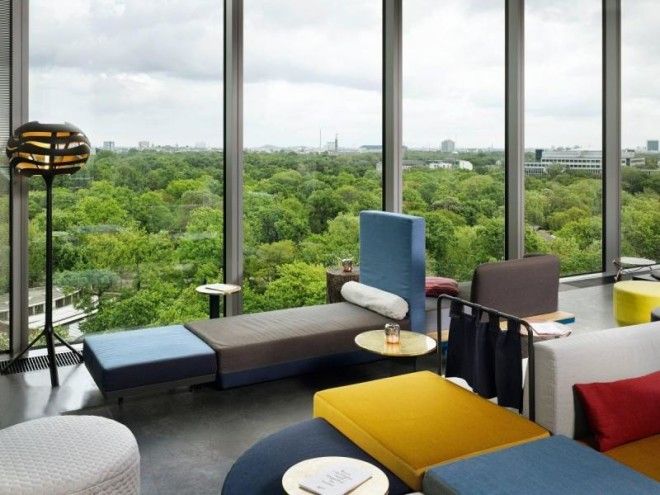 This stunning bamboo dome is about an hour from Ho Chi Minh City. Despite sitting in the middle of an artificial lake, the Water and Wind Café is made entirely of natural materials — even the furniture is bamboo. The 32-foot-high bamboo- and bush-covered structure was also built without a single nail, instead using traditional Vietnamese weaving techniques.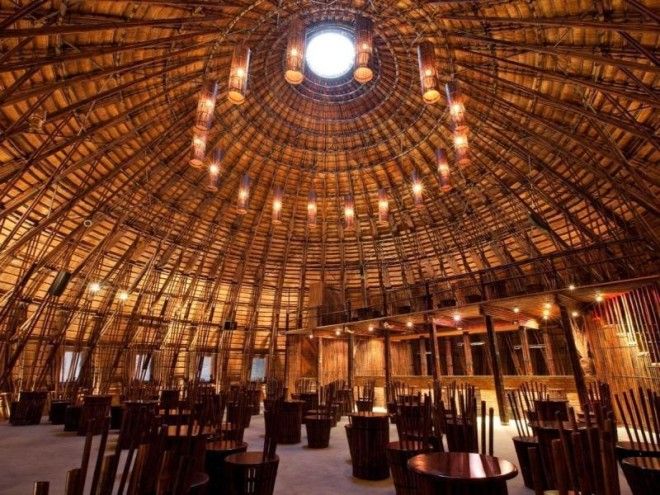 Everyone loves a good tiki bar, and as far as those go, San Francisco's Smuggler's Cove is the world's best-known one. The swashbuckling bar resembles a pirate ship and has a Disneyland vibe, but don't let the whimsical look fool you: The menu is seriously comprehensive and features around 400 rums, including rarities and vintage editions, as well as 70 intricate tropical cocktails.
The Eagle and Child in Oxford, England, is a traditional pub serving up old-school ales. It is steeped in history, serving as the place where J.R.R. Tolkien and C.S. Lewis created their writing group — The Inklings — and becoming a regular stop for Royalist soldiers during the Civil War.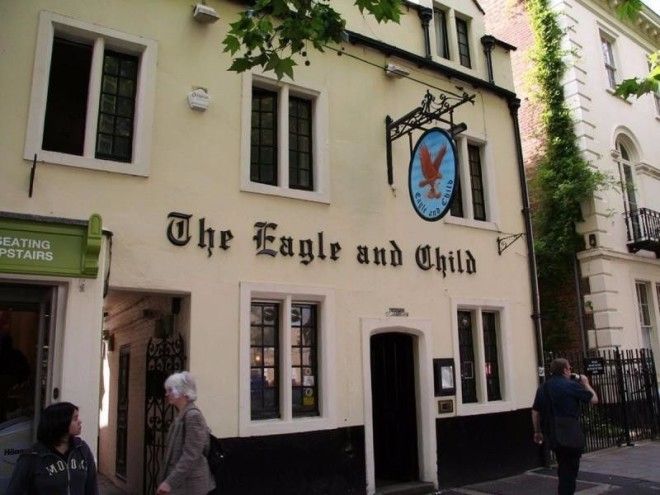 Enjoy a drink inside the caverns of Playa del Carmen, Mexico, at the Alux Restaurant Bar & Lounge.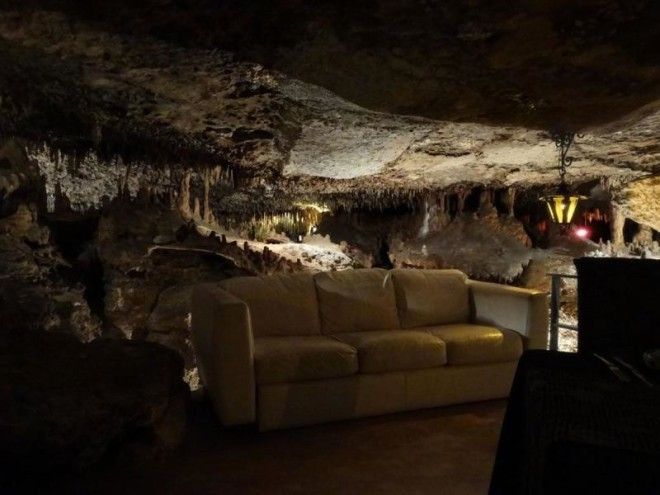 Joben Bistro, located in Cluj-Napoca, Romania, transports visitors to the imaginary world of Jules Verne. Inside, there is fictional machinery resembling those described by the author, lampshades shaped like top hats, LED lights that cast a soothing glow, and mechanical gears that stick to the industrial theme.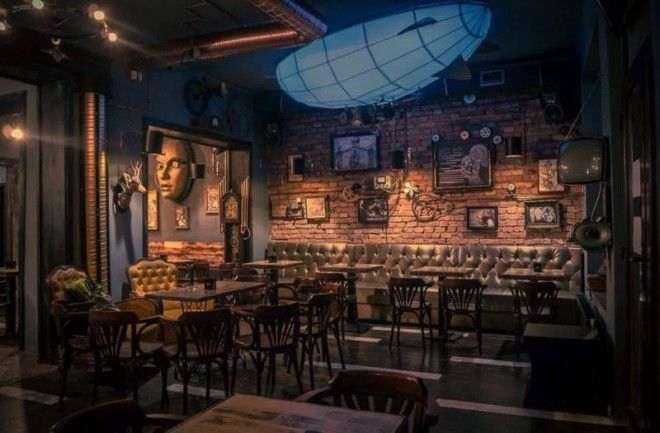 China's Bar Constellation, located in Shanghai, is a paradise for whiskey lovers. The bar hosts more than 300 single malts to choose from as well as an extensive cocktail list.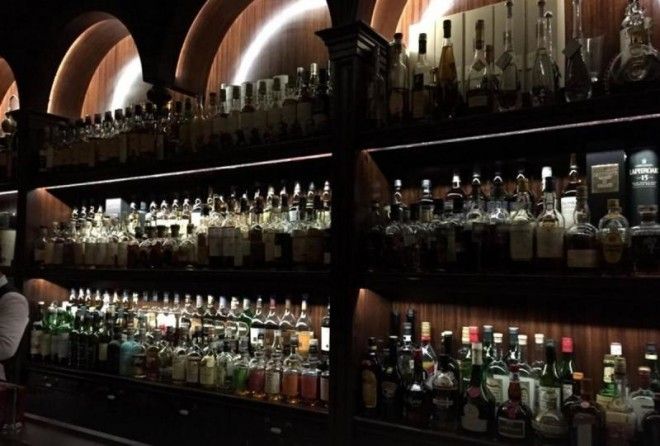 Tucked away in New York's The Carlyle Hotel is Bemelmans Bar. The bar is named after the popular children's author Ludwig Bemelmans, whose illustrations of classical books like "Madeline" line the bar's walls.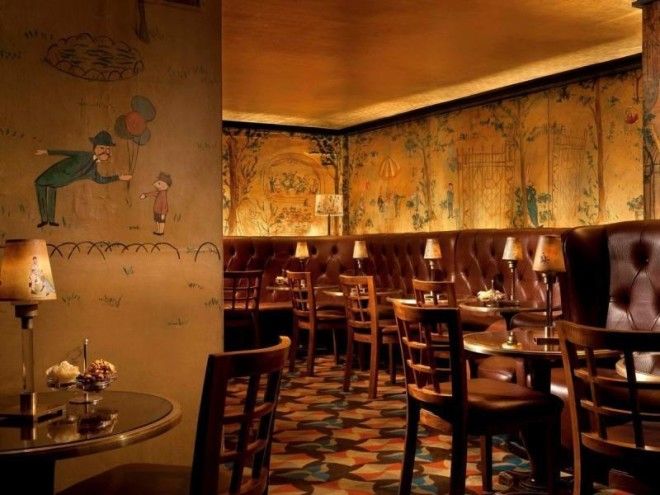 The H.R. Giger Museum Bar, located in Gruyères, Switzerland, is a salutation to the work of renowned Swiss artist H.R. Giger, creator of the title character in the hit film "Alien." The spooky theme resonates throughout the bar with ceilings that are decorated with alien tentacles and chairs that resemble skeletons.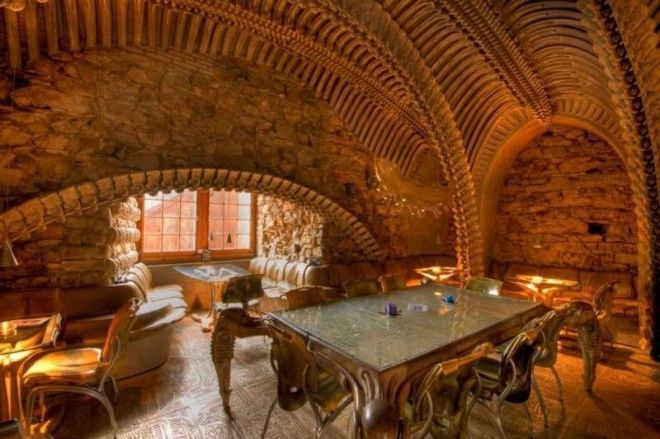 Falk's bar, located in the Bayerischer Hof hotel in Munich, is situated in the stunning Mirror Hall, which dates back to 1839 and is the only room in the hotel to have survived World War II.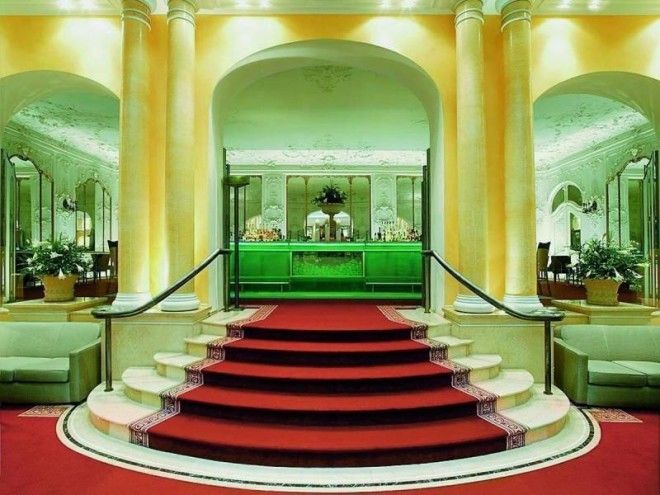 For one of the most natural drinking experiences, head to the Baobab Tree Bar in Limpopo, South Africa, where the bar is housed in a 72-foot-high tree. The tree has its own cellar that keeps the beer inside cool for visitors to enjoy.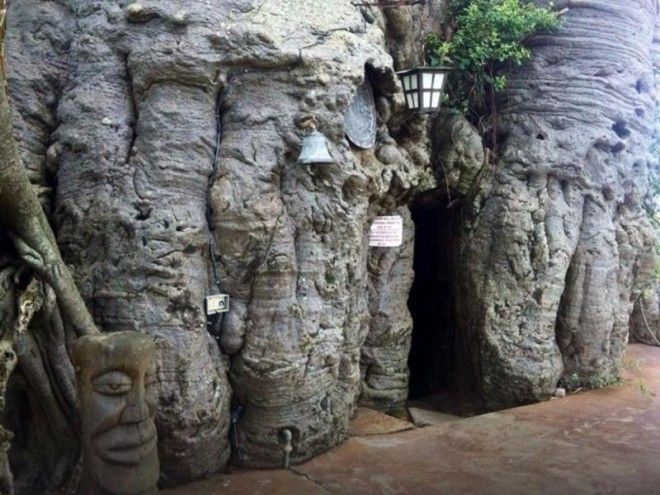 Dance the night away in a setting that resembles a stunning Gothic cathedral at Mirror in Bali, Indonesia. World-class DJs spin in the bar that is elaborately decorated with high glass ceilings, hanging cathedral lamps, and breathtaking wall designs.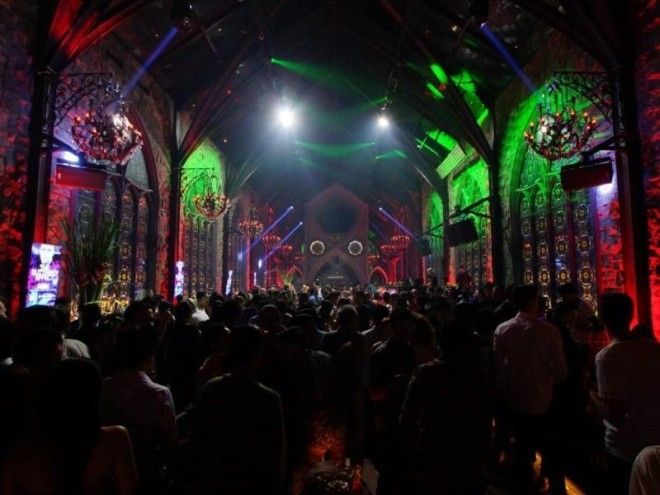 McSorley's Old Ale House is a century-old Irish pub in New York that has seen the likes of Abraham Lincoln and Teddy Roosevelt. The iconic drinking spot serves up two beers at a time and still maintains some of its original decor from when it first opened to give you a trip back in time.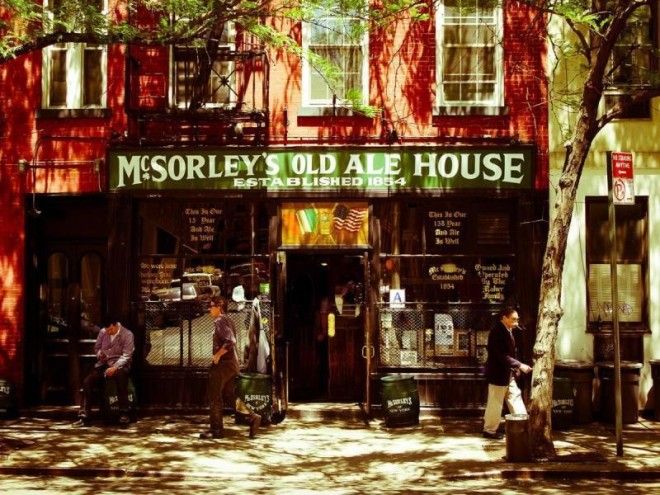 Cova d'en Xoroi, located in Alaior, Menorca, is perched about 100 feet above the Mediterranean Sea. It offers stunning views of the water during the day and spinning DJs that help you party away at night.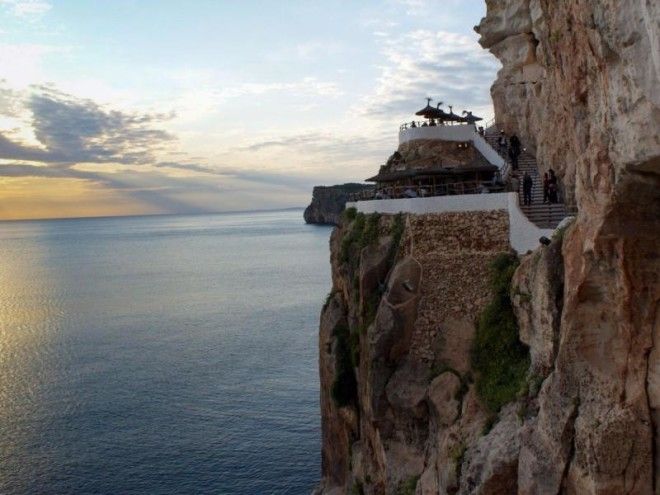 Located in a former brothel in Berlin, Madame Claude is an upside-down bar in which tables, chairs, rugs, and book stands are stuck on the roof for a bizarre optical illusion. You'll find DJs, live performances, and events taking place daily throughout the week.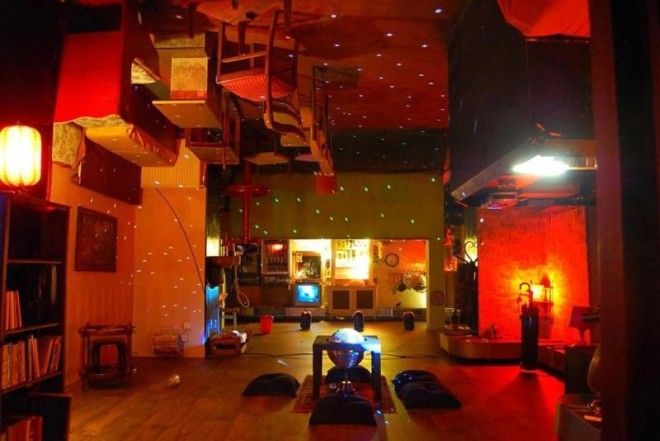 The Cave Bar at Hotel More in Dubrovnik, Croatia, sits inside an awe-inspiring natural cavern with multi-colored lighting that makes the natural environment seem like a fantastical escape. Outside, you can enjoy your drink with views of the Adriatic Sea.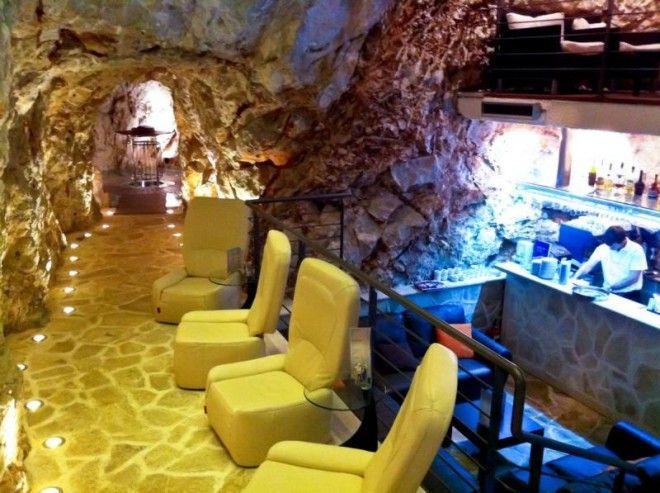 See some of Helsinki's best-known landmarks on the Spårakoff Pub Tram in Finland— a historical tram converted into a pub that serves beer, cider, and sparkling wine while taking you on a tour.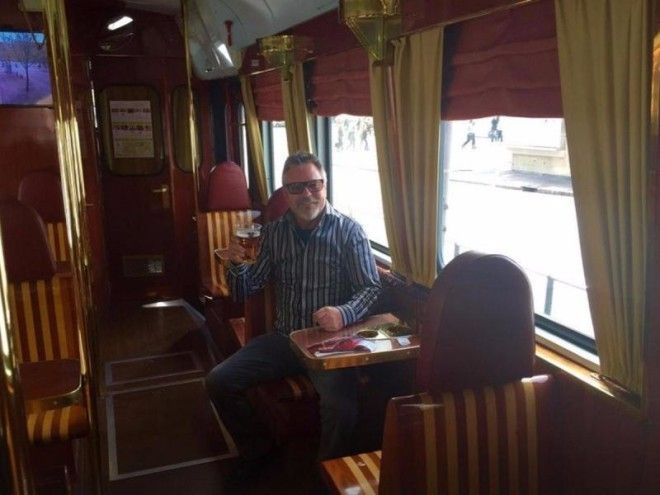 The Antico Caffè Greco, which opened in Rome in 1790, has been serving up coffee and drinks to regulars who have included John Keats, Charles Dickens, Mary Shelley, and Lord Byron. Over the years, it has gained a reputation as a hub for writers.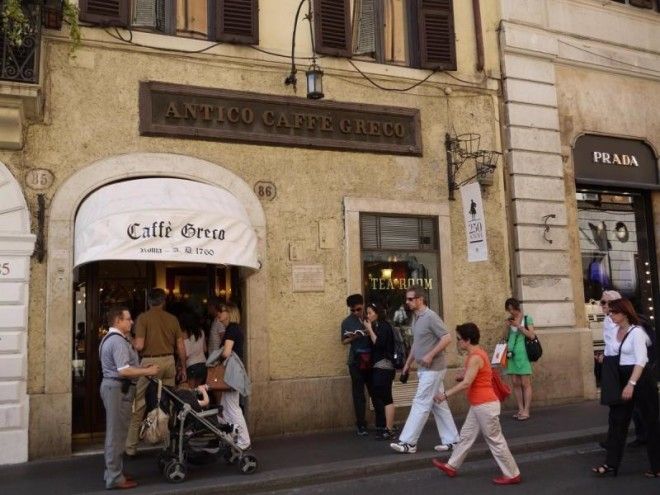 Sip on drinks while getting up-close views of sea life in the Indian Ocean at Subsix, the world's first underwater nightclub, in the Niyama resort of the Dhaalu Atoll, located in the Maldives.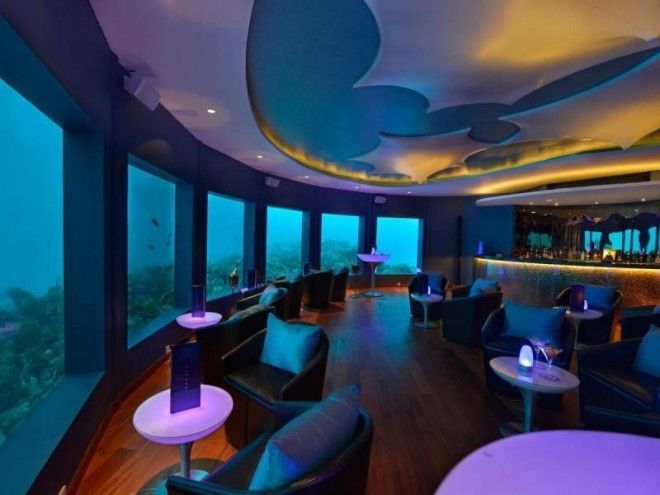 Le Nid sits at the top of a 472-foot-high building — the Tour de Bretagne — to provide panoramic views of the French city of Nantes. The bar is located inside the body of a 131-foot-long bird that scales the perimeters, with eggshell-style tables and chairs that complement the theme.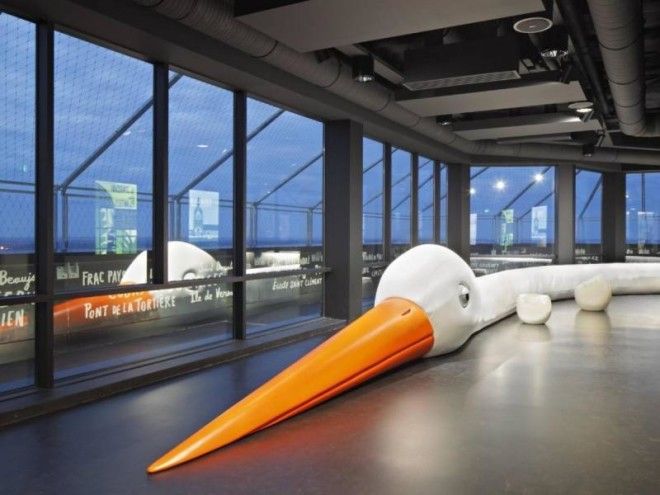 Toners Pub in Dublin has hosted the likes of Patrick Kavanagh and Bram Stoker, and it is said to be the only pub that poet W.B. Yeats ever visited.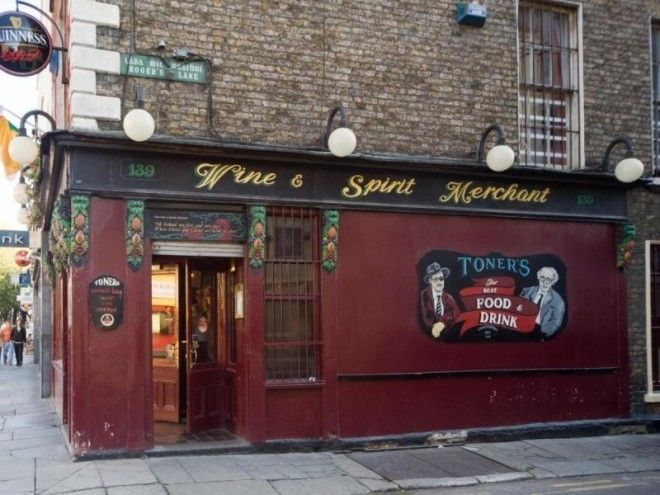 The Al Sarab Rooftop Lounge, located in the Bab Al Shams Desert Resort of Dubai, overlooks miles of the Arabian Desert and offers stunning views during sunsets.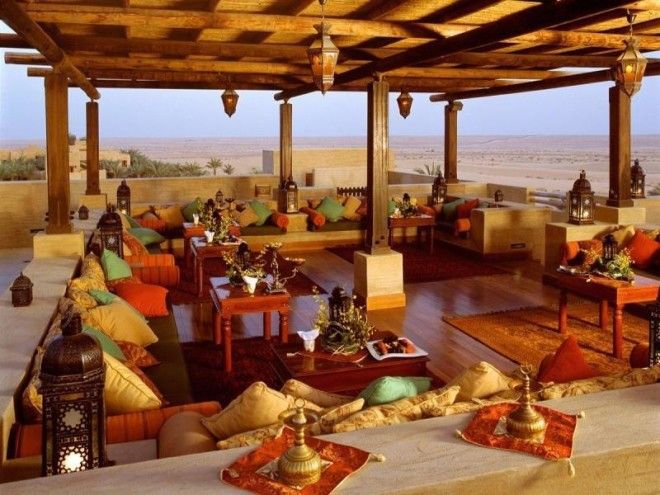 Dear Irving is a speakeasy in New York City with four different rooms that represent different time periods. Step back in time as you explore its F. Scott Fitzgerald room (filled with sparkling crystal draping), cozy up in its Abraham Lincoln room (where velvet seating and dark wood creates a cozy atmosphere), get groovy in its '60s-style JFK room, or drink in luxury under French chandeliers in the Marie Antoinette room.
Barcelona, Spain, has quite the reputation for partying thanks to bars like Espit Chupitos, where you'll find more than 600 different quirky shots like its marshmallow shot, which you melt on the spot. The best part is they're only 2 euros each.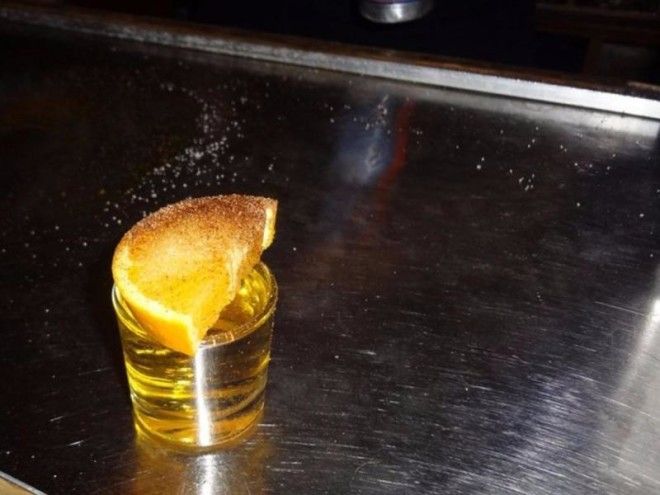 Jicoo the Floating Bar in Tokyo is designed as a futuristic boat that cruisesaround the Tokyo Bay on Thursdays, Fridays, and Saturdays for a booze cruise. The wide windows allow you to glimpse at gorgeous panoramic views of the city at night while catching live performances inside the bar.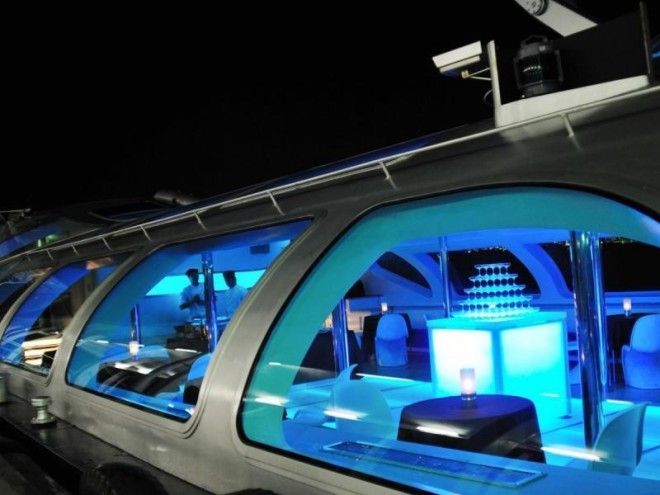 Housed inside the Hotel de Glace (Ice Hotel) in Quebec, Canada, the Ice Bar isintricately carved out of a massive ice block every year with impressive designs you can enjoy while sipping on drinks poured in ice cups.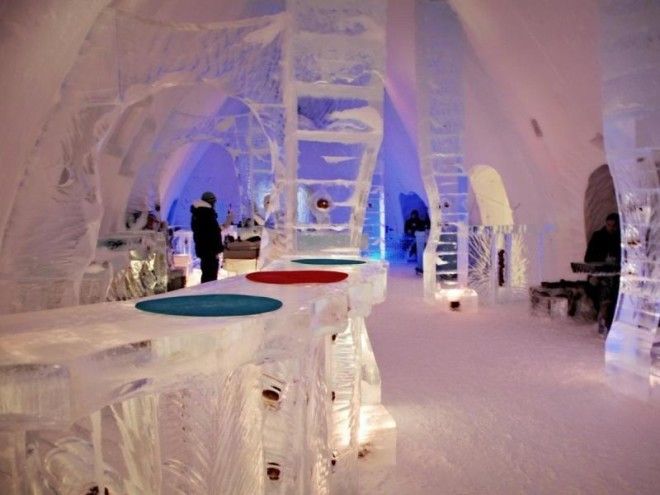 Beer lovers should head to the bar in Belgium's Delirium Cafe, located in Brussels, where their collection is getting close to 2,500 beers. Varieties include Belgian Abbeys and eclectic brews like banana beer.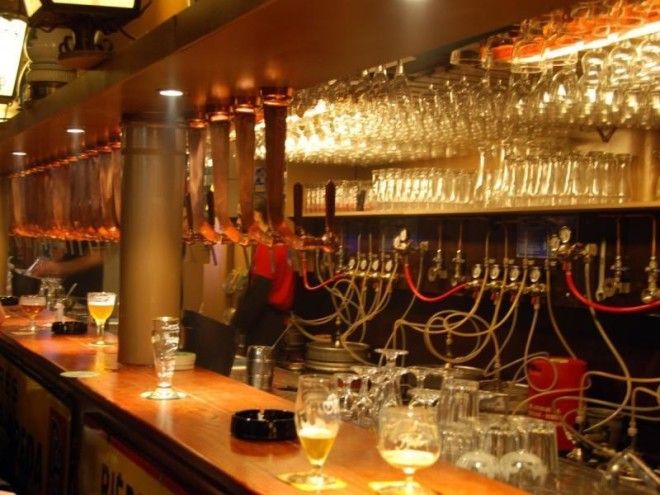 Iceland's Blue Lagoon, located in Grindavik, is known for its healing effects thanks to its large abundance of minerals. The lagoon also hosts a bar, where waitresses serve you cocktails as you rest in the soothing heated water.