One of my favorite reasons to travel is to explore beautiful and unique places that are different than where I live.
Though I've seen some of the most amazing places in the world right here in America, there are also many cool stops to make and hotels to try worldwide, like this incredible cliffside hotel in Peru.
And while there are plenty of spots that I may never get to, I love checking them out for all their cool quirks and features. So when I saw this gorgeous, one-of-a-kind hotel in the Arctic Circle, I knew I wanted to see more.
Hotel Kakslauttanen is located extremely far north in Finland. Not only is it one of the craziest looking hotels I've ever seen, but it also boasts some of the most stunning views in the entire world. After seeing these photos, I am
definitely
adding this to my dream list of places to visit!
Located in the very far northern part of Finland, Hotel Kakslauttanen features individual hotel rooms that are shaped liked igloos.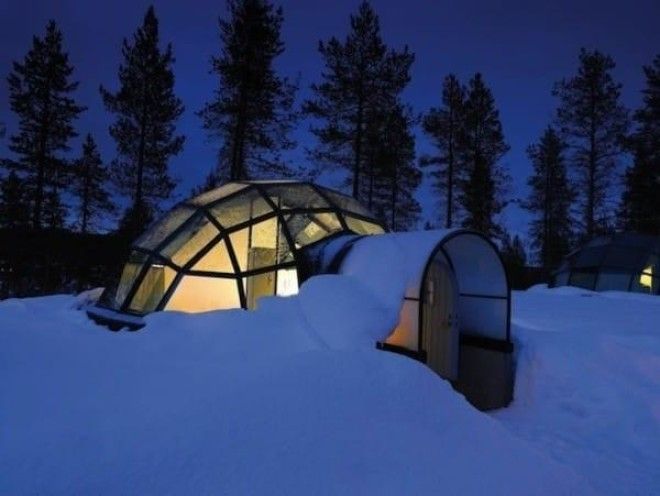 These glass igloos feature the comforts of home, set in one of the most extreme parts of the world.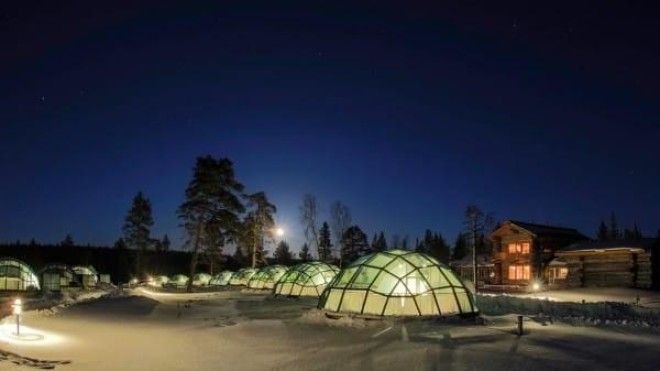 Each igloo comes complete with a large, curved thermal glass ceiling that prevents frosting in the cold temperatures.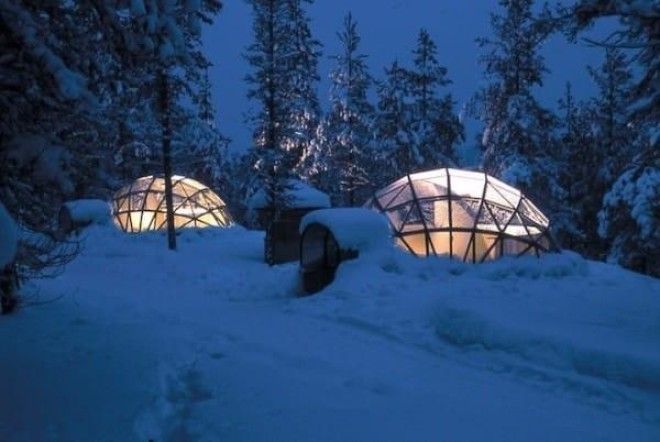 There are both four-person and two-person igloos available to stay in — and they are, of course, heated.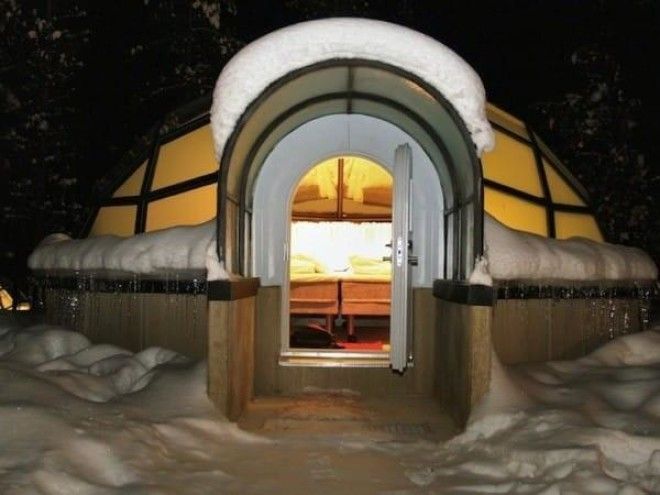 The igloos feature a bedroom with one of the most incredible views, as well as a bathroom.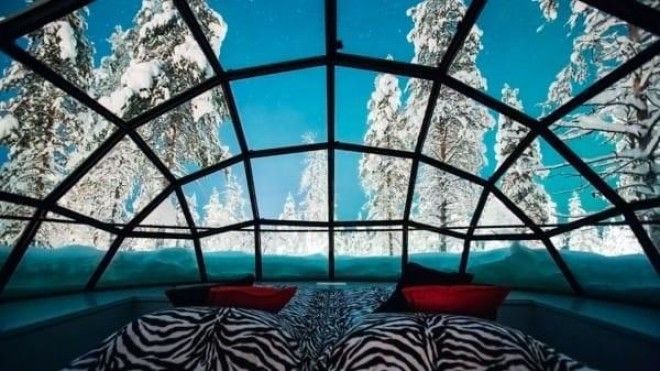 And the best part about vacationing this far north is that you have the chance to take in the gorgeous aurora borealis.
Also known as the northern lights, the aurora borealis is a stunning natural phenomenon that occurs in the night sky. While some myths say the lights represent spirits moving across Heaven, they are actually caused by solar winds on the sun.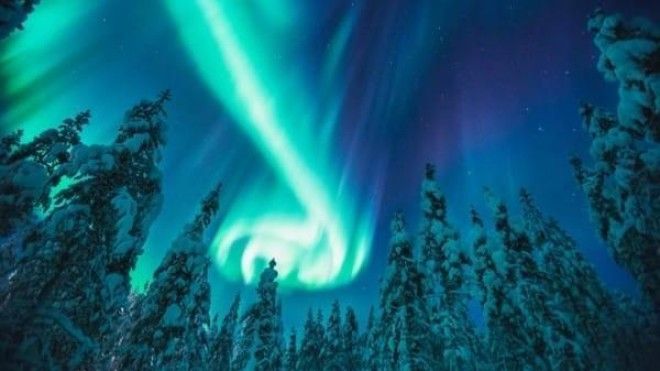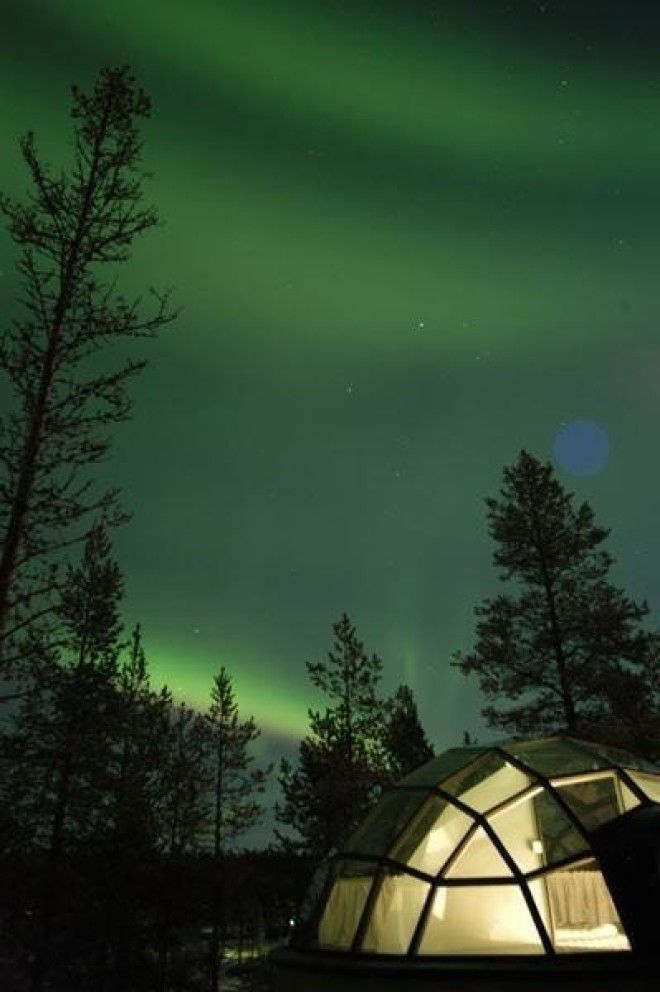 They are best seen between the end of August and April. While they still occur during the summer months, the light sky at night makes them difficult to see.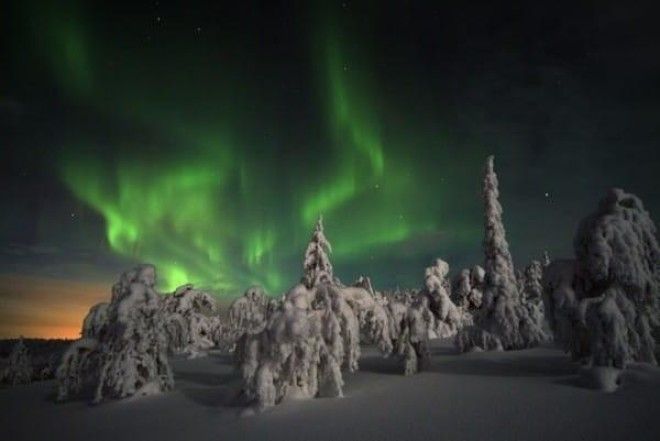 These one-of-a-kind igloo hotel rooms are the perfect place to spot these gorgeous natural northern lights. This certainly is a vacation destination for anyone with an adventurous spirit and a love of all things cold.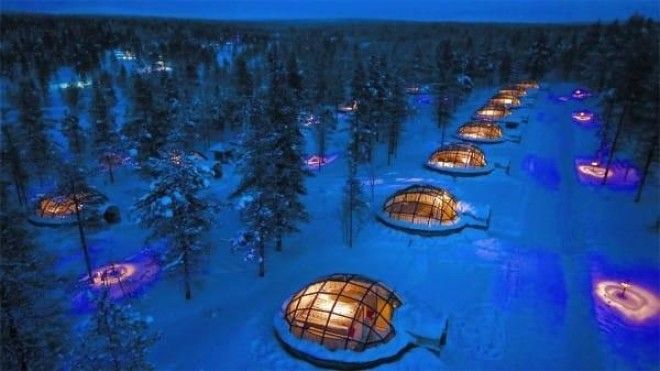 Hotel Kakslauttanen in Finland is a stunning place to visit with some of the most amazing views in the entire world!