Pod Idladla is a modular, prefabricated nano-home designed and manufactured in South Africa by architect Clara da Cruz Almeida (concept and architectural design) and product design company Dokter and Misses (interior and product design). The homes are prefabricated to client specifications. They begin life as a shell but can also be supplied with a fully fitted interior.
Furthermore, as a modular design, they can be combined as units in order to provide a larger home with a variety of multi-use areas.
Dokter and Misses was established in Johannesburg in 2007 by industrial designer Adriaan Hugo and graphic designer Katy Taplin. The company's main business is designing furniture, lighting and interiors for private and corporate clients and educational institutions. Their designs conform to a modernist style with strong lines and bold colours which form graphic shapes and spaces.
Clara da Cruz Almeida is a professional consulting architect who has travelled the world extensively including visits to New York, Hong Kong, Beijing and London.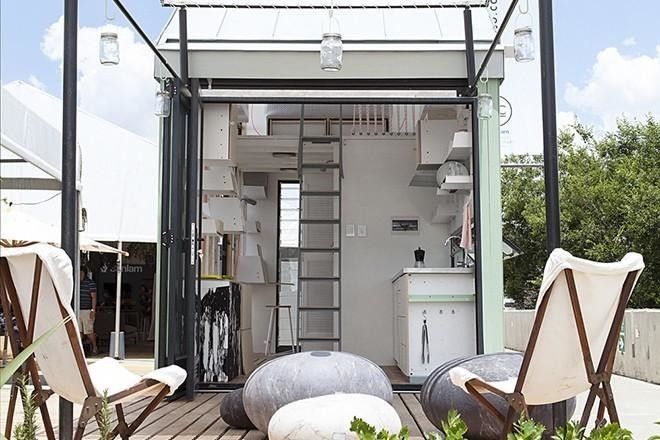 The thinking behind Pod Idladla is that of a simpler life that enables people to concentrate on other things that really matter. The nano-home is designed in such a way that it is easy to clean and saves time when it comes to routine everyday tasks such as cooking. This is because everything is within easy reach from a single particular position.
Furthermore, because the pod can be easily moved, you can just transport it from place to place, which in turn means you would never potentially have to go house-hunting ever again. The spaces inside the pod are designed to be dual use and they can be changed around according to the particular desires of the owner.
"With a tiny house you need to get out, to live in society – go to the theatre, go to the movies, interact with other people" said Clara da Cruz Almeida, speaking to mblife. "We can learn to live without all these excess [material] things. It's about making life simpler."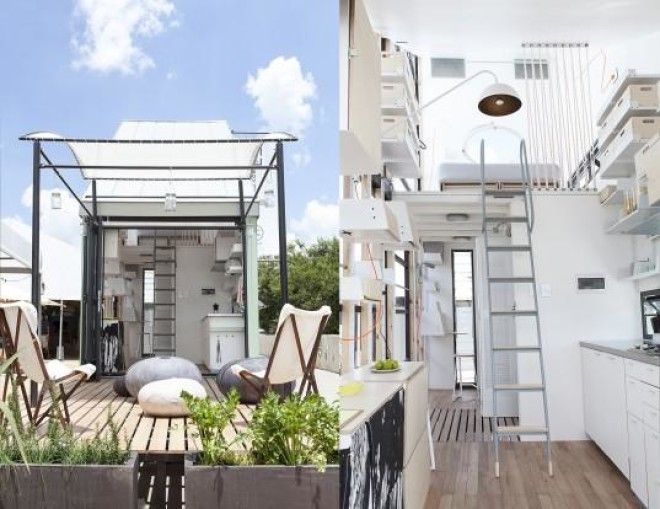 The Pod Idladla is 20.52 square meters (221 square feet) in size and so serves as an ideal starter home for first-time buyers. It can also be used as a holiday home. The mezzanine bedroom is large enough for two occupants while the task room can be used as a guest room while also doubling as an office or laundry room. The corridor between the front and back spaces is where the shower is located and there is also an outdoor deck area. One potential drawback is that the pod has to be installed on site by a qualified installer, but since it is transportable, you should never really have to disassemble or reassemble it, merely just rearrange the interiors. It also needs small footings as a foundation. You may also need permission from the local council before installing it, depending on where you plan to install it and the local planning regulations. An even bigger drawback though is that at present it is not available outside South Africa.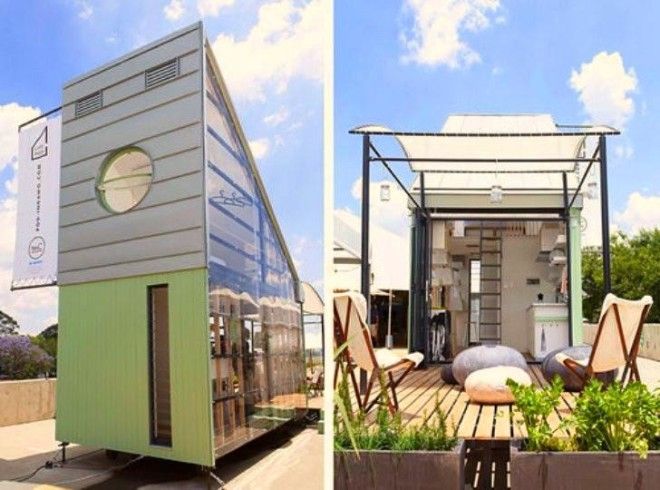 Interestingly, the pod taps into an international trend towards smaller and more affordable houses. Clara da Cruz Almeida was motivated by the stresses presented by financial barriers to home ownership faced by young and middle-class adults in South Africa. This provoked her into thinking about a new model of home ownership in which the home isn't necessarily attached to the land on which it stands. Part of her research for the project involved visits to New Zealand where she found tiny houses built of timber that are quick to assemble with little waste.
The pod can be purchased in South Africa for 200,000 Rand (£9,544, $14,659) to 700,000 Rand (£33,404, $51,290) depending on the extras fitted, such as solar panels and grey water systems.