Sept. 10 marks the launch of the Oakland Zoo's second annual Animal Art Show, which is just as cool as it sounds.
Just like last year, the zookeepers gathered the animals, provided them with brushes and paints, and allowed them to express themselves on a blank canvas. Yep. (It's important to note that
none
of the animals were forced to participate in this art project. Only treats and other kinds of positive reinforcement were used.)
Let's take a look at what the animals came up with this year.
And, just for fun, let's bring along a critical eye. While these may look like the random etchings of mildly amused zoo animals, there just might be something more to them ... if we're willing to look for it. Pop on a monocle and let's get to it.
First up, there's a piece from Ada, a 17-year-old royal python.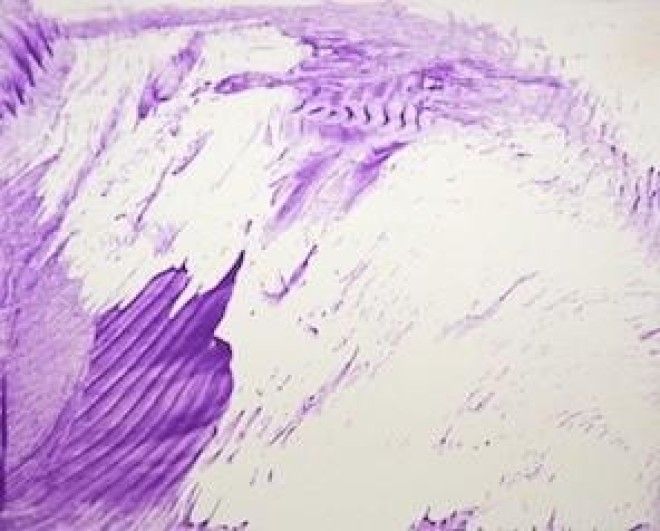 The use of white space here is really interesting. If you strain, and cock your head ever so slightly, you see a young girl. Like Ada — who, again, is a snake — the girl has no arms. She seems at peace with this, though the frantic dunes of purple around her tell us it took her much time and anguish to come to terms with her lack of limbs.
Kudos to Ada for bearing her soul in this canvas. Here's one from Donna, a 35-year-old African elephant.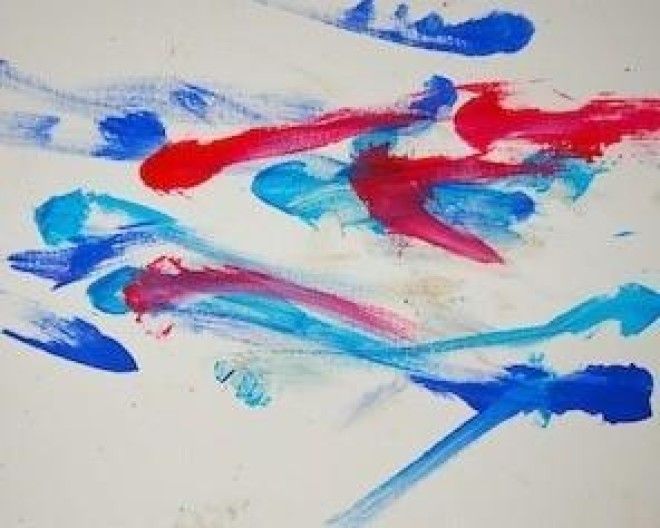 I'm struck by the use of simple red and blue tones, which pop against the white background. Red, white, and blue: Could this be some kind of commentary on the state of American government? As an elephant, we can be pretty sure Donna is a staunch Republican. I'd be interested to see her explore this theme more in her subsequent work.
Next up we have a deeply personal piece from Andy, a Madagascar hissing cockroach.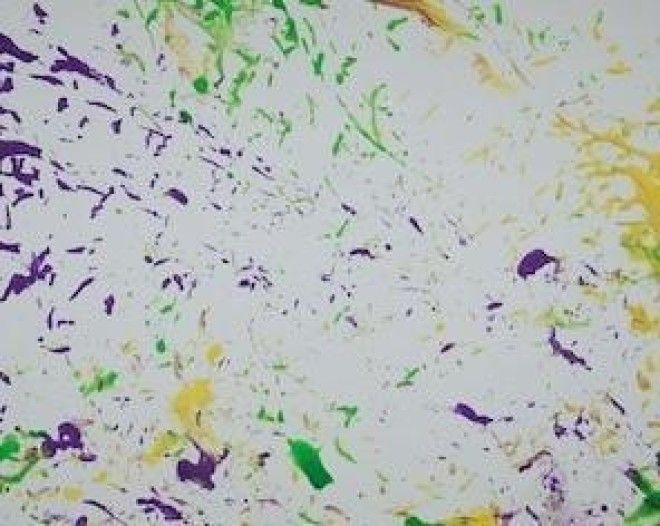 Note how the colors seem to explode out from the center of the canvas like some sort of cosmic blast. One can't help but ponder what the artist might be trying to say about the nature of creation here.
After all, they say cockroaches are one of the oldest species on the planet, and they'll likely be the only things that survive the apocalypse.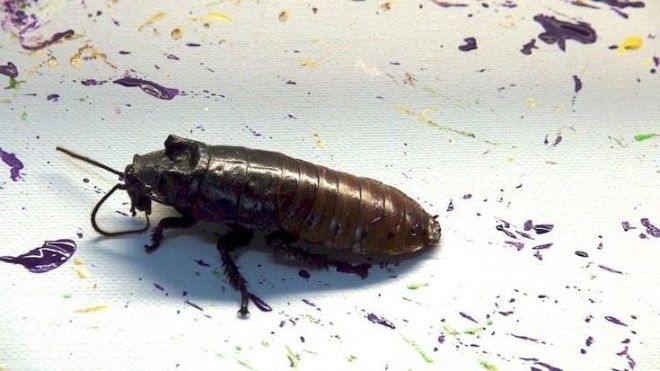 And here's one from Bam, a young chuckwalla.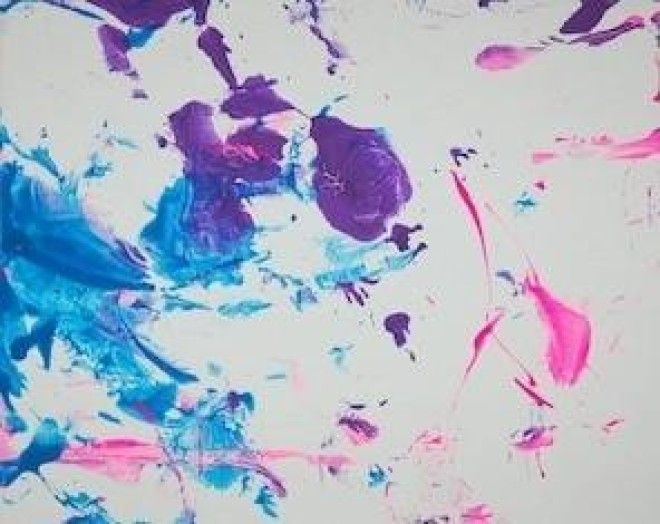 Simply stunning.
Chaos. Beauty. Monotony. Freedom. Existentialism. Antidisestablishmentarianism. All captured wonderfully here.
Ever wonder what a painting by a bat would look like? Brutus is here to show you.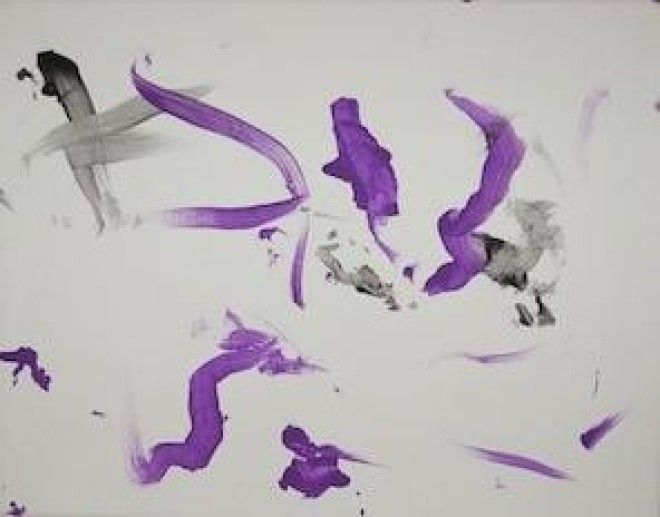 Neither a rat nor a bird, Brutus must struggle to find his place in an unforgiving world. The trained eye can clearly see this expressed in his work. Clearly.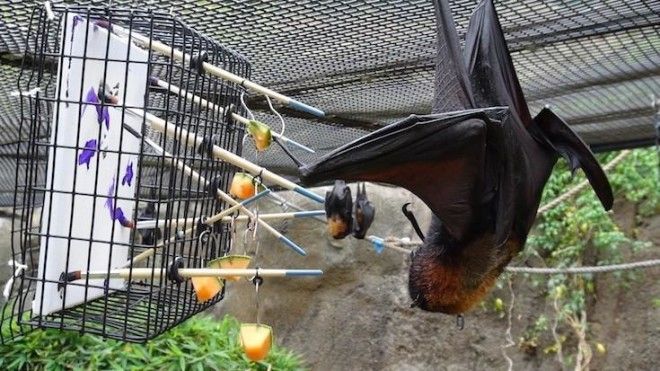 Finally, Jeffrey, a Nigerian Dwarf goat, wants to show you his finest work to date.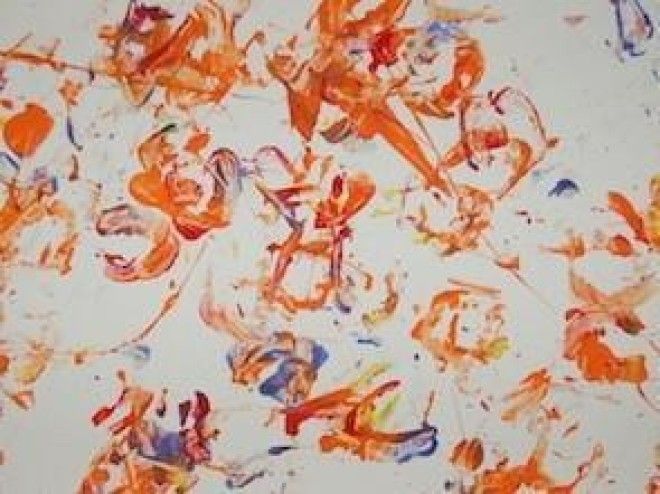 You can really see Jeffrey's maturation as both goat and artist reflected on this canvas. The orange footprints, representing modern Jeffrey, violently trampling the underlying blue, or young Jeffrey, making way for a rebirth, of sorts, and a fresh start. Bravo, Jeffrey. And welcome (back) to the world.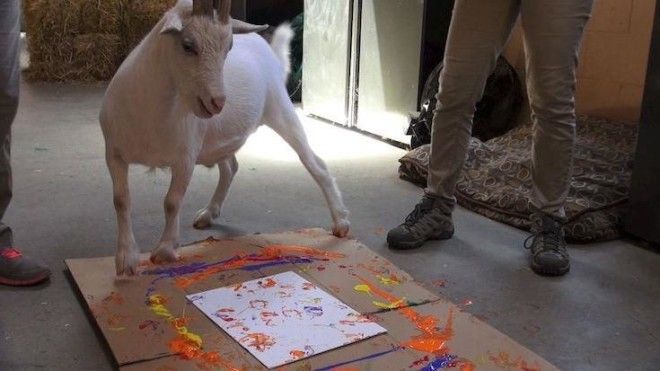 The verdict is in: These paintings are adorable. And better yet, they're for a good cause.
The paintings will be auctioned off to support the zoo's conservation partners (you know you want to buy one!), helping to protect endangered species all over the world. Last year the zoo raised over $10,000.The act of painting itself is extremely enriching for the animals, too, according to the zoo's conservation director, Amy Gotliffe. Since a lot of these rescued animals can no longer live in the wild, conservation specialists like Amy want to make the zoo the best possible home it can be. If you ask me, that definitely includes time for arts and crafts.Let's hope the Oakland Zoo's Animal Art Show is a smashing success yet again ... mostly because we can't wait to see what the animals come up with next year.