Every guy dreams of having the perfect man cave, a place where he can put up his feet, relax, and do whatever he wants.
We've put together a list of items that will make the place look classy, keep it entertaining, and transform it into a prime space for relaxation.
From a pool table made from the parts of a Ford Mustang to drinking glasses that won't ever spill, here are 16 items that can take your man cave to the next level.
This coffee table book is one you'll actually want to read.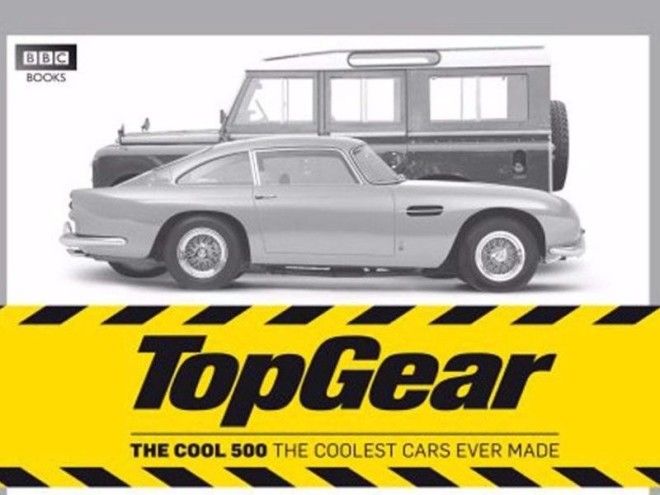 "Top Gear: The Cool 500: The Coolest Cars Ever Made" recounts the stories behind history's best cars, from vintage motors to the supercars of the future. The book weaves together rare archive photographs with commentary from the "Top Gear" staff to break down the technology behind how cars work.
"
Top Gear: The Cool 500: The Coolest Cars Ever Made,"
$29.25, available on Amazon.
This ice set keeps drinks chilled without watering them down.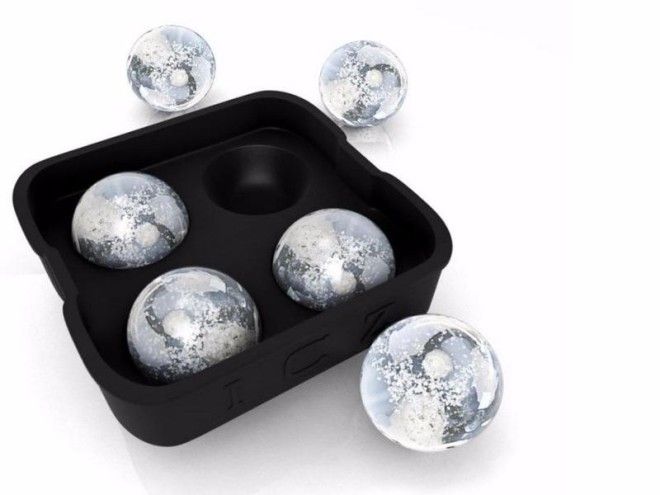 If you prefer ice in your drinks, use this mold maker to create ice balls that won't melt as quickly as cubes. Just pour water in the night before and let it cool to make a classy ice display for your glass of Scotch.
Home-Complete Ice Ball Maker Mold - 4 Whiskey Ice Balls -Premium Round Spheres Tray
, $6.99 for one tray and $9.99 for two trays, available on Amazon.
This decanter makes for an elegant table display.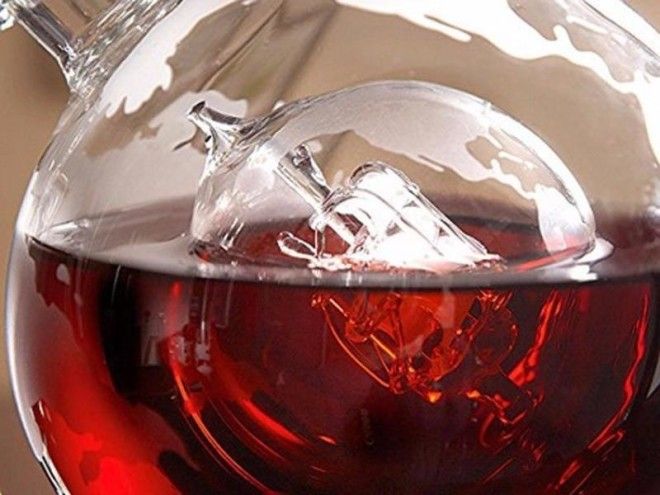 To take your man cave from fratty to classy, add a decanter. The stylish piece looks elegant when serving liquor, and its design is sure to catch attention.
Wine Savant Whisky & Wine Sail Ship Etched Globe Spirits Decanter,
$26.95, available on Amazon.
If you'd rather keep glasses tucked away, go for this classy globe bar.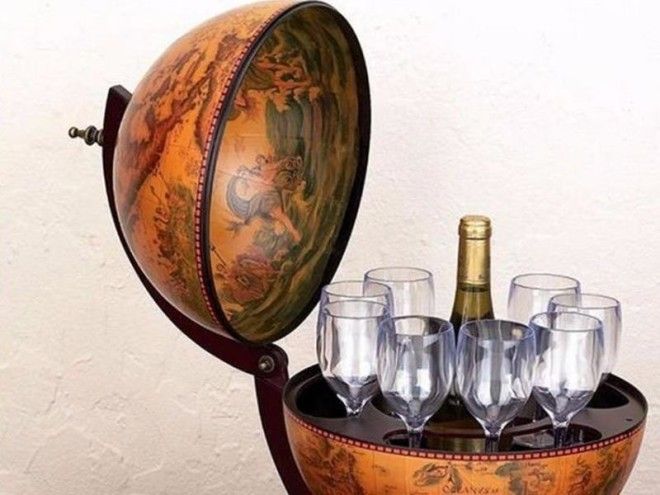 This globe can be used to neatly store away cups and bottles. It makes a nice addition to both a library and a bar.
Italian Globe Bar
, $78.99, available at The Man Cave.
These rocking whiskey glasses make spills a thing of the past.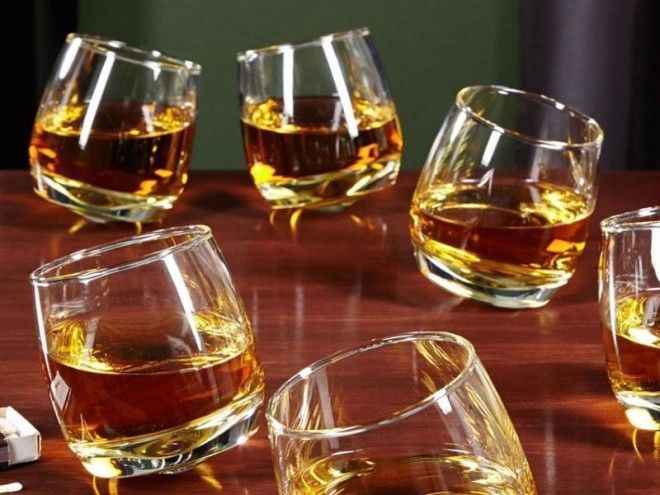 These double old-fashioned glasses are designed to avoid spilling a drink. The base of these hand-blown whiskey glasses allows them to roll without tipping or spilling. They come in a set of six and can even be engraved.
Roly Poly Rocking Whiskey Glasses
, $29.95 for a set of six, available at Home Wet Bar.
This cigar humidor will keep cigars organized and fresh.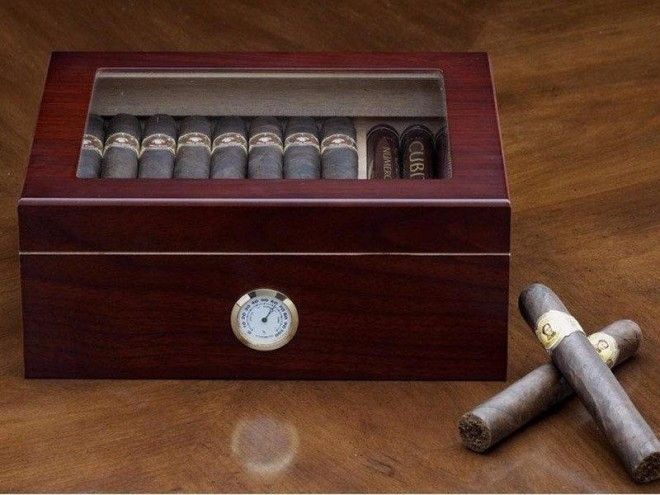 If you plan to smoke cigars in your man cave, definitely get a humidor to store them. This set holds 25 to 50 cigars and comes with a hygrometer, a humidifier, and a scratch-resistant felt bottom.
Prestige Import Group Chalet Glass Top Cigar Humidor
, $30.95, available on Amazon.
This recliner will make for a cozy seat.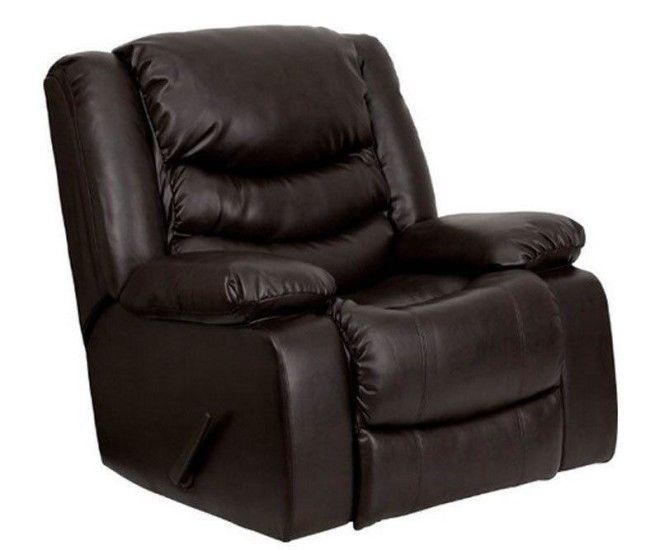 Getting a few recliners can make your space cozy and comfortable. This chocolate-colored recliner comes with an overstuffed padded seat and a lever recliner for when you want to kick back.
Flash Furniture Plush Brown Leather Rocker Recliner
, $379.95, available on Amazon.
This candle has a sophisticated scent to keep your place smelling great.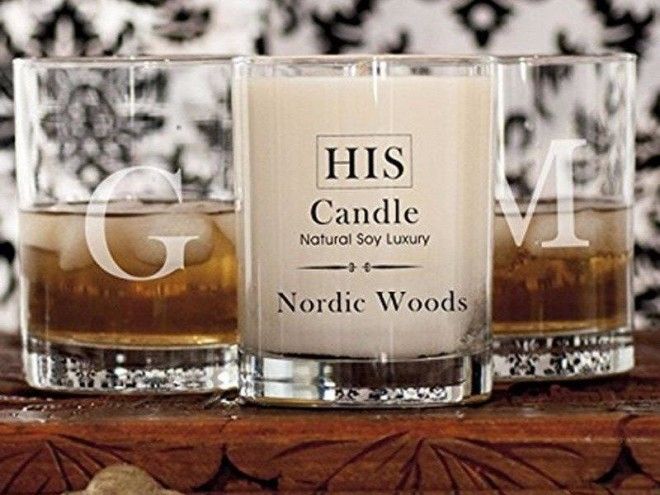 HIS Man Candle Aromatherapy by Sandsational Sparkle is a 13-ounce candle created with "the Man in Mind." It has a rich woody scent combined with notes of cinnamon. The glass doubles as a whiskey glass when the candle is burnt out.
Sandsational Sparkle Nordic Woods Candle
, $19.75, available on Amazon.
This game table set doubles as a dining table.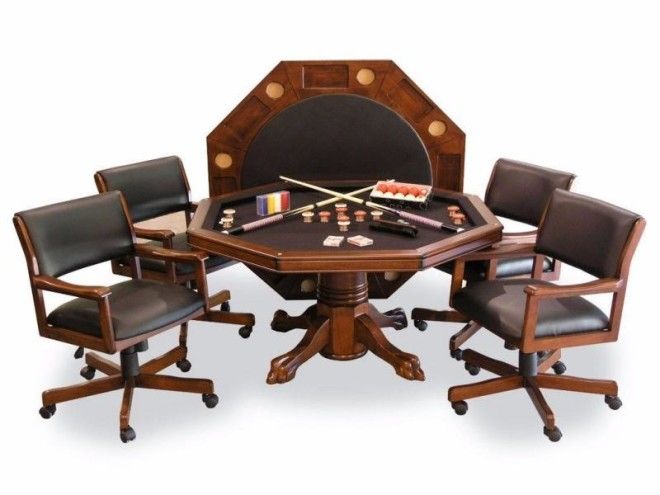 With this table set, you can unwind with your buds and play a game at the same time. It also includes parts to play bumper pool and leather seats that are adjustable for optimal comfort.
Fairview Game Rooms Signature Combination Game Table Set with four chairs,
$2,499, available on Amazon.
This bottle opener makes a great bar accessory for Porsche lovers.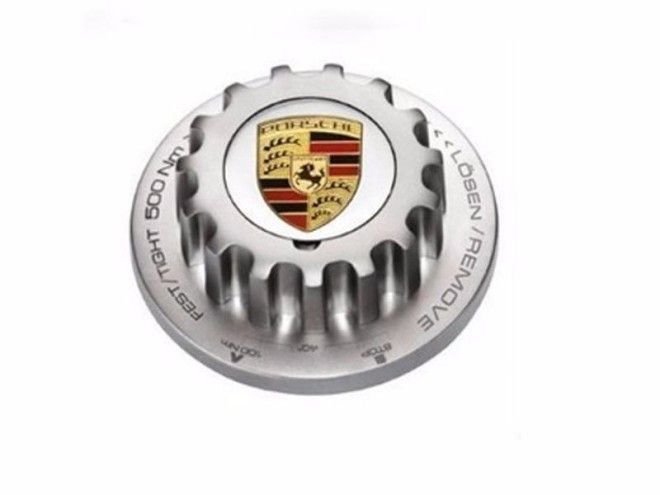 Inspired by the design of the central locking mechanism found in the Porsche 911 Turbo and 911
Turbo S, this bottle opener is a must-have for any Porsche fanatic.
Porsche Bottle Opener
, $69, available on Amazon.
This mahogany record player will give the place an old-school feel.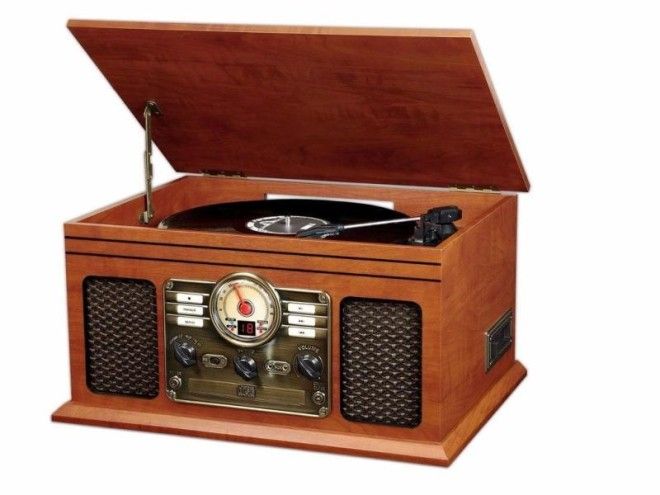 A record player adds a vintage feel to the place and can be the beginning to a stellar vinyl collection. This 3-speed turntable also comes with an FM radio, a CD player, a cassette player, and an aux-in jack.
Innovative Technology ITVS-200B Nostalgic Classic 6-In-1 Turntable Wooden Entertainment Center with Bluetooth,
$89.99, available on Amazon.
An arcade machine will make you feel like a kid again.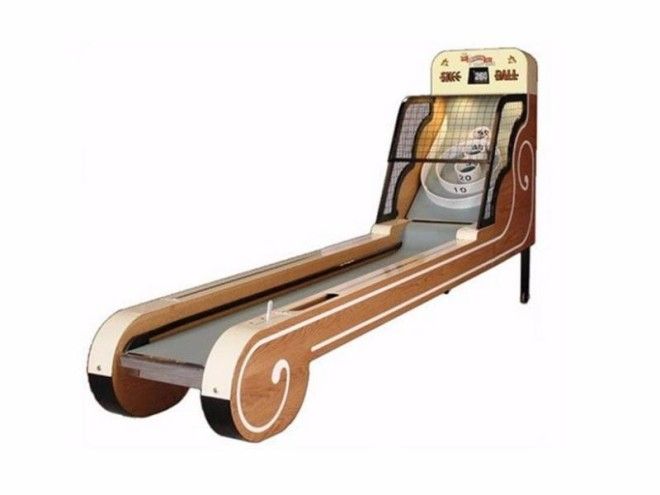 Who needs the arcade when you can get your very own Skee-Ball machine? The single-ball system comes with a scoring display, a pull lever to activate the game, and all the makings of a good time.
Skee-Ball Centennial Alley Game
, $6,499, available on Amazon.
This awesome pool table will make a stand-out centerpiece.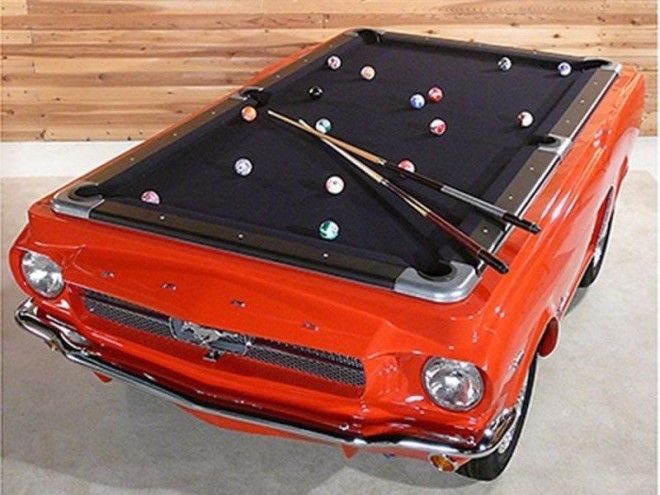 This pool table comes with working lights, real chrome bumpers, alloy rims and tires, and actual Ford Mustang parts on the front and rear of the table. It's been finished in an auto-body shop, clear-coated with automotive clear coat, and polished by hand to give it a smooth finish.
1965 Ford Mustang Pool Table
, $9,990.00, available at Ford.
If a simple game is what you're looking for, go for a set of darts.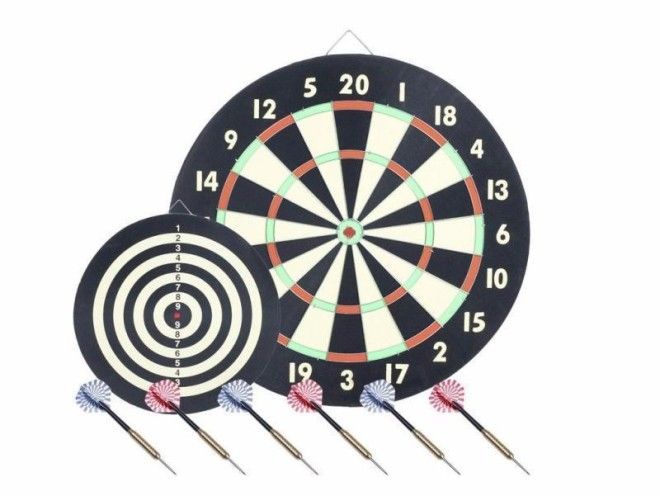 For a simple game of fun, a set of darts is a classic go-to. This set comes with 12 brass darts and a dartboard with a built-in mounting bracket, making it easy to just hang up and play.
Trademark Global Game Room Dartboard Set
, $25.96, available on Amazon.
A Nintendo 64 system makes for awesome gaming.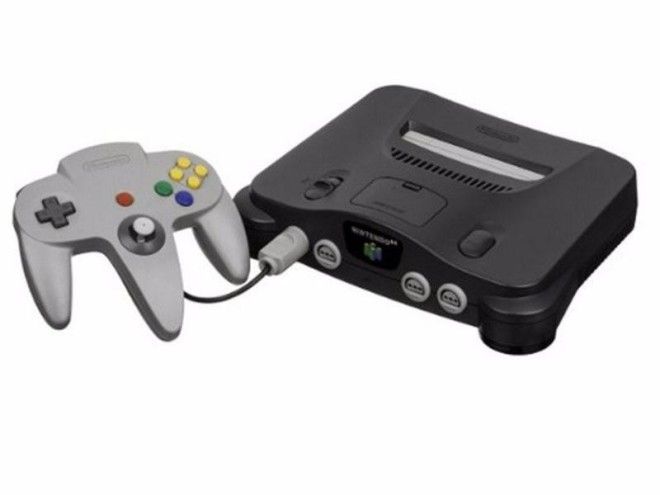 For a blast to the past, go for a Nintendo 64 system. Start your collection with fan favorites like "Mario 64," "Banjo Kazooie," and "Donkey Kong 64," and work your way up from there. Go for the classic controllers or these funky ones, and if you want to go all out, try a CRT screen monitor that gives a higher picture quality to the system's games.
Nintendo 64 System Video Game Console,
$178.79 (new) and $37,79 (used), available on Amazon.
This full collection of "The Godfather" flicks will make for an epic guys' night in.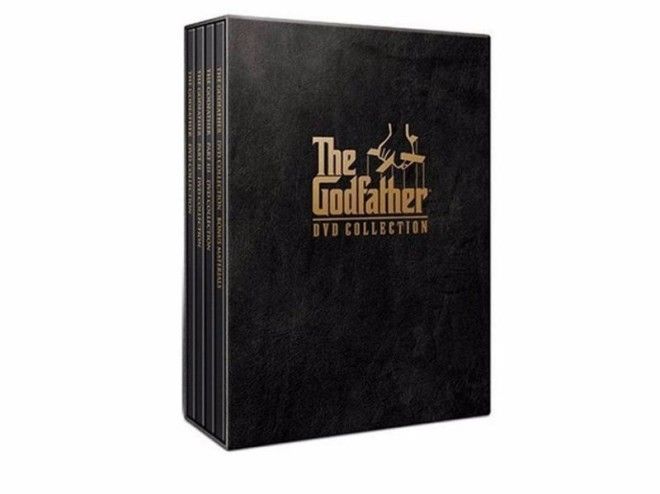 For movie nights, pick up this collection of "The Godfather," "The Godfather: Part II," and "The Godfather: Part III" and get ready to recite all of your favorite lines.
The Godfather Collection
, $34.99 (Blue-ray) and $61.45 (DVD), available on Amazon.