The beautiful and exquisite bridge is on a road that connects Norway's mainland to the Island of Averøy. The Atlantic Ocean Road (Atlanterhavsveien in Norwegian) is only 8 kilometers long, but what makes it unique is the fact that it was built on water. Its winding curves are surrounded by the Atlantic Ocean and is considered by many one of the most beautiful in the world. The road, that finished being constructed in 1989 having cost 122 million Norwegian krone (NOK), is spanned by a total of 8 bridges.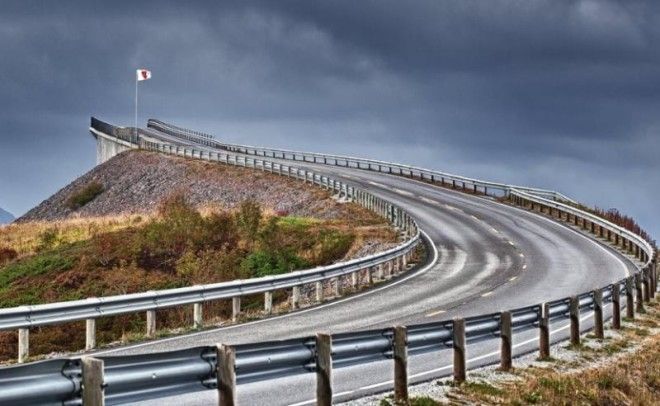 The road is preserved as a cultural heritage site and is classified as a National Tourist Route. Atlanterhavsveien was voted as the Norwegian Construction of the Century in 2005. Along the road you can find resting places where you can enjoy a picnic, and restaurants where you can enjoy a traditional Norwegian meal. It is no coincidence that this road is the second most visited tourist destination in Norway.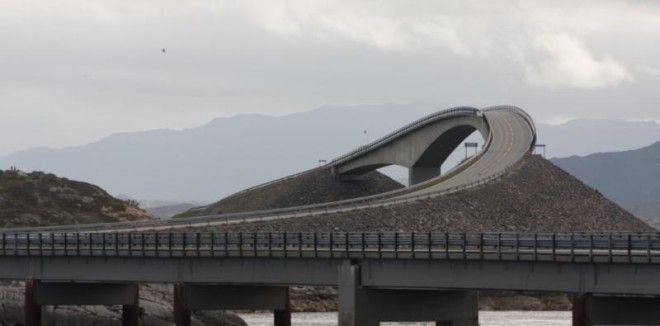 In the warm season, few remember that the construction of the Atlantic Ocean Road was a real feat. Although it has been a dream since the early 20th century, construction began only in 1983. During the years leading up to its opening in 1989, the region was hit by 12 hurricanes. This means that the region can be best enjoyed in the summer, when the sun allows you to get out of the car for some nice walks and fresh air, and in the fall when the aggressive waves crash on the highway offering true spectacles. You can also virtually travel through the road through Google Stret View and see some pretty incredible pictures.