For some, vacations are all about new fashion and shopping. For others, it's about history and culture. How about combining the two? Whether you're into shopping or not, there are several glamorous and historic department stores around the world that are so famous they have become tourist attractions in their own right.
Get a taste of local style and culture at these 13 world-famous department stores.
Lovingly known as KaDeWe, the Kaufhaus des Westens, or "department store of the west," opened in Berlin, Germany, in 1907. Today it is still the largest department store in mainland Europe, with 645,834 square feet of sales floor and around 180,000 shoppers a day. The historic building was designed by German architect Emil Schaudt, though a lot of it was destroyed during World War II when a shot-down American bomber crashed into it. It reopened bit by bit between 1950 and 1956.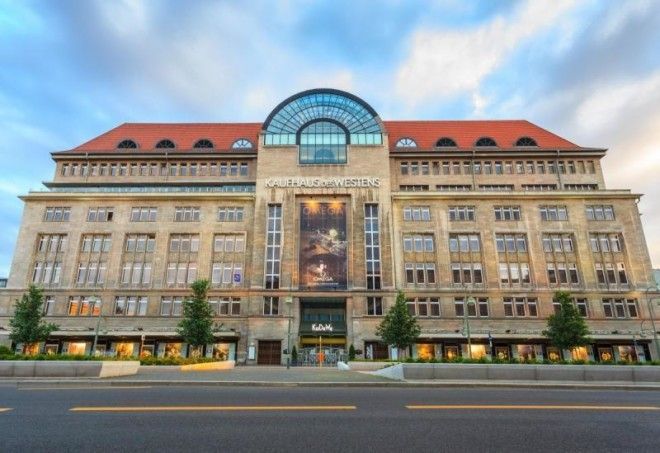 Shinsegae in Busan, South Korea, is officially the world's largest department store, spanning two buildings and 5,487,595 square feet. It's part of a massive complex that has two epic food courts, an ice skating rink, indoor golf range, a giant spa, and a rooftop garden. It's also incredibly luxurious.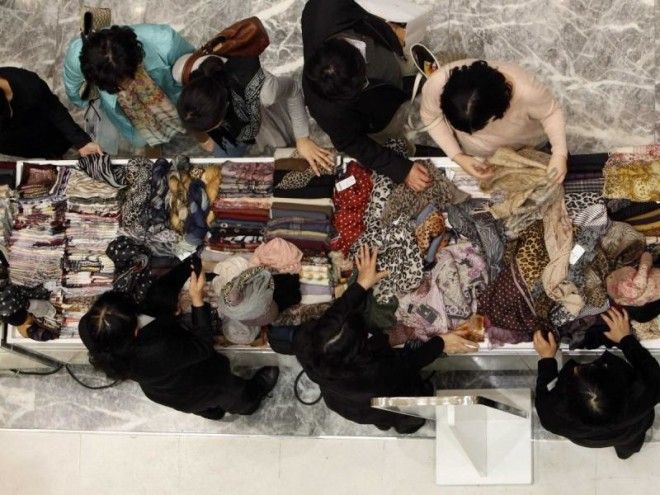 The Galeries Lafayette may now be somewhat of a mini-chain with 280 stores around the world, but its stunning flagship store on Boulevard Haussmann in Paris, France, will still get any fashionista's heart beating faster. Founded in 1895, the current location was specially designed for the shop, and is an incredible 10-story stained-glass and steel dome with Art Nouveau staircases and 19 restaurants. Don't miss the shop's free weekly fashion shows.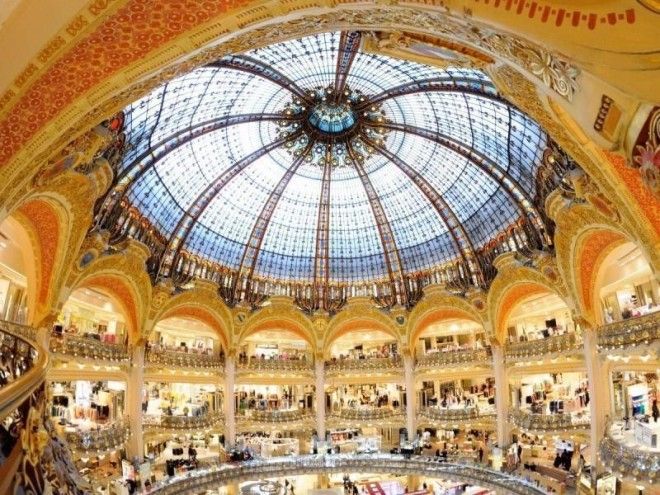 Arguably the world's most famous store, Harrods is a must on any trip to London, even if only to grab a bite at its famous food hall or at one of its 27 restaurants. Once a modest grocery store in the early 1830s, Harrods now employs 5,000 people and has 330 departments — only appropriate since its motto is Omnia Omnibus Ubique—All Things for All People, Everywhere.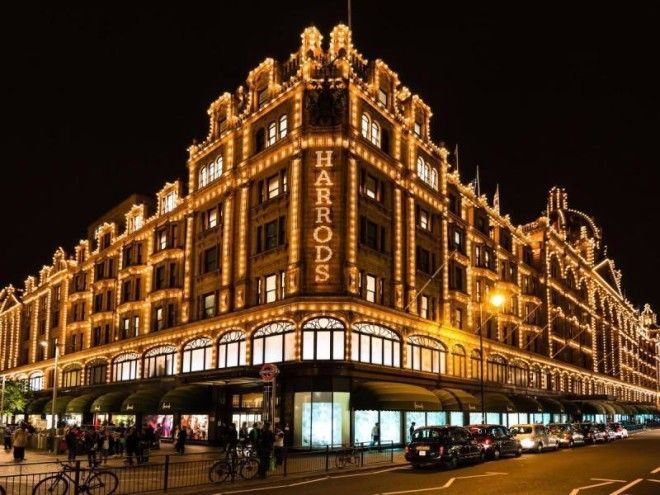 Japan is famously on the cutting edge of fashion, and with Isetan in Tokyo considered the country's trendiest department store, you can expect some pretty wild styles on display — from cat ear headbands to faux tattoo stockings. There's a whole floor dedicated to up-and-coming Japanese designers, as well as pop-up stores and unique collaborations.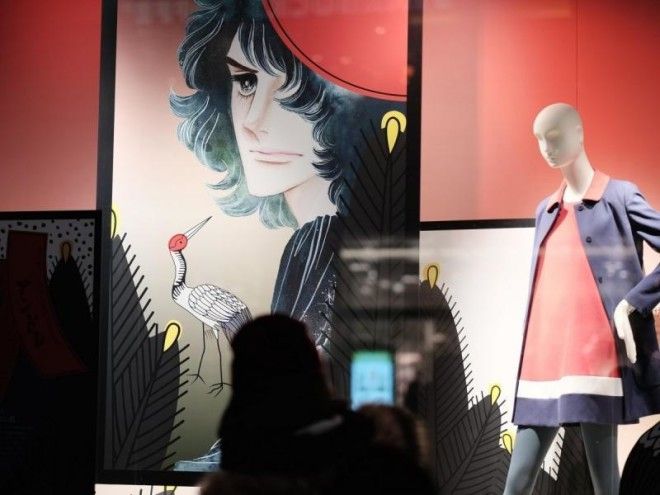 New York's iconic Bergdorf Goodman on Fifth Avenue features eight floors of designer clothing and luxury goods, as well as a restaurant and cafe. This ultra-luxe and unique Manhattan mainstay was founded in 1899 as a small tailor shop, but moved to the chic Vanderbilt mansion in 1928.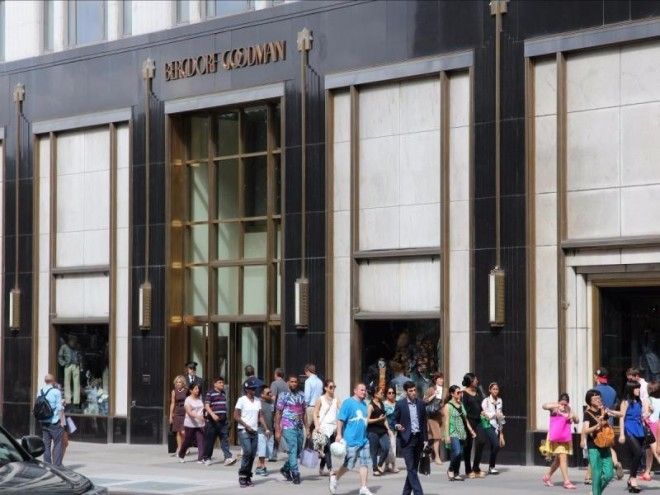 GUM, in Moscow, Russia, stands for Main Department store. With a stunning glass skylight (the entire roof is made with 20,000 panes of glass) looming over three levels filled with incredibly expensive merchandise, The GUM is a must-see. The elegant almost 800-foot-long facade on Moscow's Red Square was built in the 1890s, replacing the Upper Trading Rows that previously peddled their wares there. It was commissioned by Catherine II of Russia, who had a Neoclassical Italian architect design it.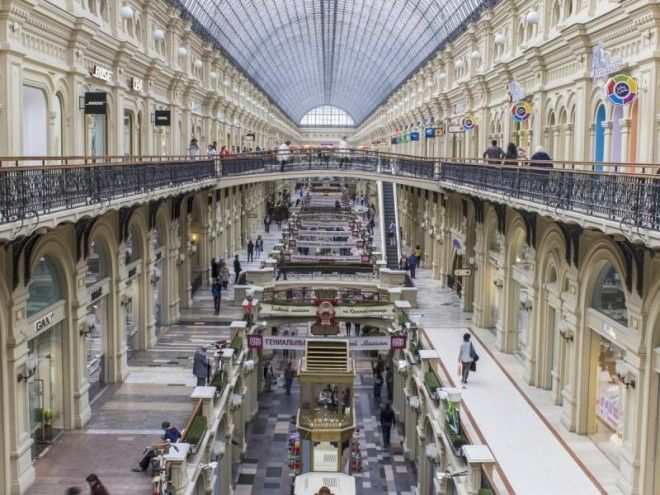 Ironically, the quintessentially English department store of Selfridges was founded by an American — Harry Selfridge from Wisconsin, in 1909. Selfridge himself planned the majestic building, on a then desolate corner of Oxford Street. The shop is known for its theatrical displays, artistic windows, and love of innovation. It was once home to the world's largest book store, is currently home to Europe's largest beauty department, and was the first department store to have a bargain basement and sales, thus catering to the masses, rather than just the wealthy.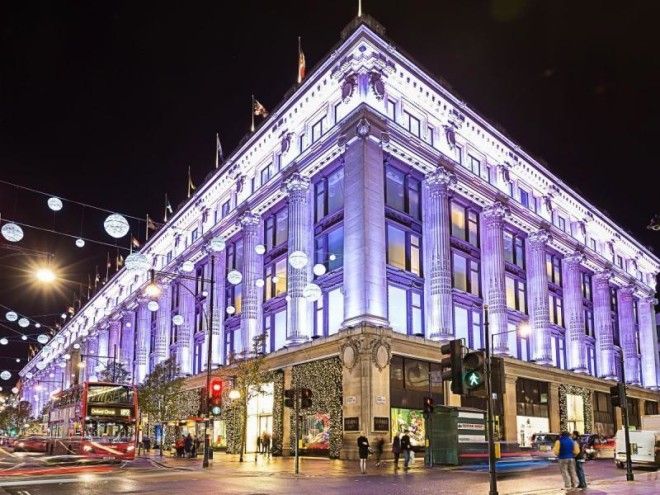 Often considered the world's first mall, the Galleria Vittorio Emmanuele in Milan, Italy, opened in 1877. Less department store and more several covered streets filled with high-end designer shops, the Galleria is an octagonal area covered by a huge glass and iron dome and features some of the fashion capital's oldest shops and restaurants. It is often referred to as il salotto di Milano — Milan's drawing room. It connects the Piazza del Duomo and the Piazza di Marino, making for a scenic stroll, and has a new rooftop walkway with stunning views of the city.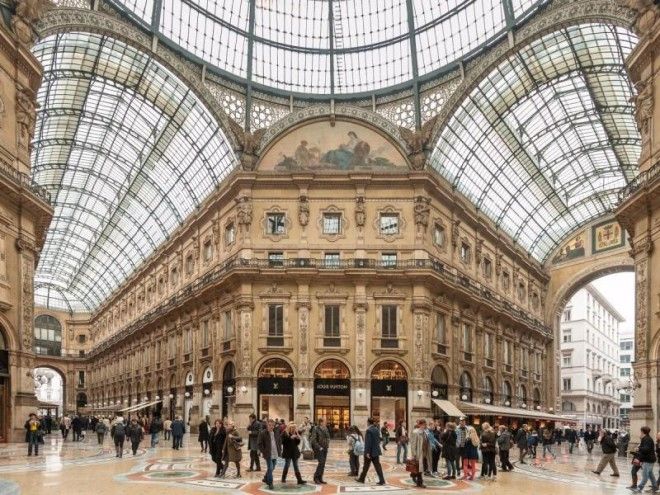 Founded in 1917, La Rinascente in Florence is Italy's most illustrious department store — and that's saying something for a country known for its impeccable style. Six floors house an unrivaled mix of local lines, international upstarts, and perennial favorites. Check out the basement for its "Made in Italy" design shop, perfect for souvenirs, and head to the roof for unrivaled views of the famous Duomo from its cafe.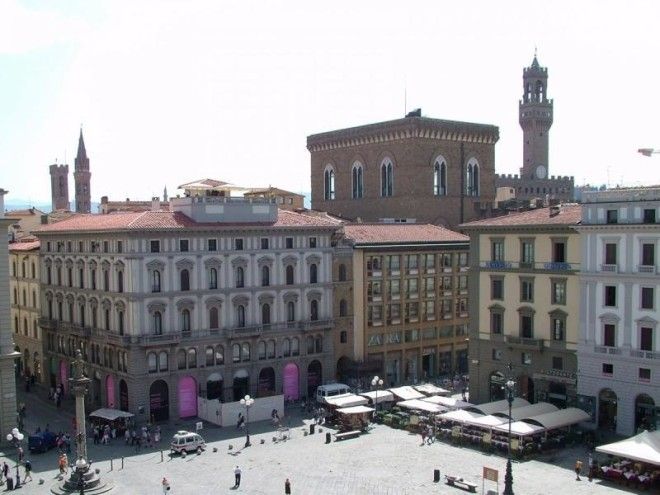 Dating back to 1831, when Takashimaya was a mere kimono shop, this now futuristic-looking department store in Kyoto, Japan, is home to eight floors of fashion, beauty and food. While Western brands abound, it's the abundance of stylish local lines that you won't get anywhere else that makes this a must for any fashionista worth their salt.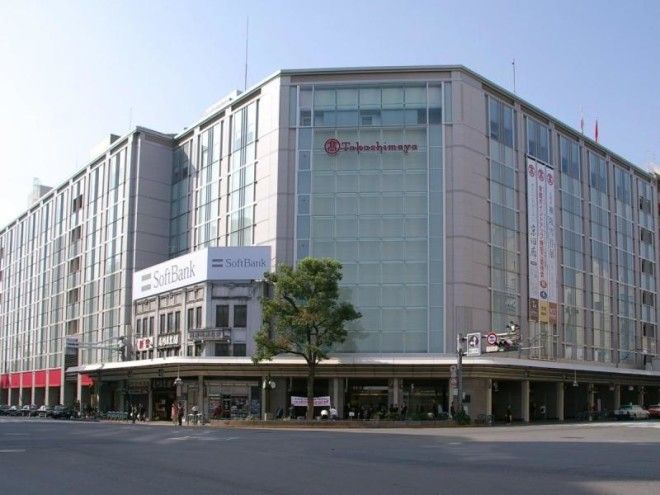 Macy's on Herald Square in New York City was established in 1858 (as a small dry goods store), and was the world's largest store from 1924 to 2009. The all-American department store is a registered New York City landmark and part of the city's culture: It's behind both the annual Macy's Thanksgiving Day Parade and the Fourth of July fireworks, and is renowned for its holiday windows. It is also historic, as the building, which was built in 1902 and spans an entire city block, was the first to feature modern-day escalators, some of which are still in use.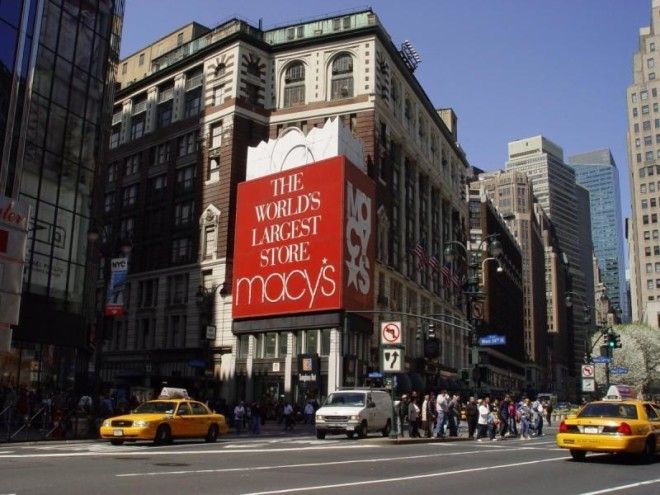 10 Corso Como in Milan is a concept shop that was dreamt up by former Vogue Italia editor-in-chief Carla Sozzani, and is a complex that encompasses a fierce design hotel, super stylish restaurant and bar, as well as a highly curated department store selling anything art, fashion, music and design related.