Do you love the feeling of sleeping in the forest outside, the light shadowy beaming around makes you dizzy and sleepy in the sunny afternoon. The Chandelier inspired by Hilden & Diaz That Can Turn Your Room Into A Forest, and now you can make it true with this amazing DIY Forest Tree Shadow Chandelier, with which you can enjoy the trees surrounding while lying in bed, sounds cool?!!You could buy a chandelier like this, but it would set you back more than $4,000. Or you want challenge yourself in a weekend to DIY yourself with some white paint, a few branches and some LED lights to pull it all together.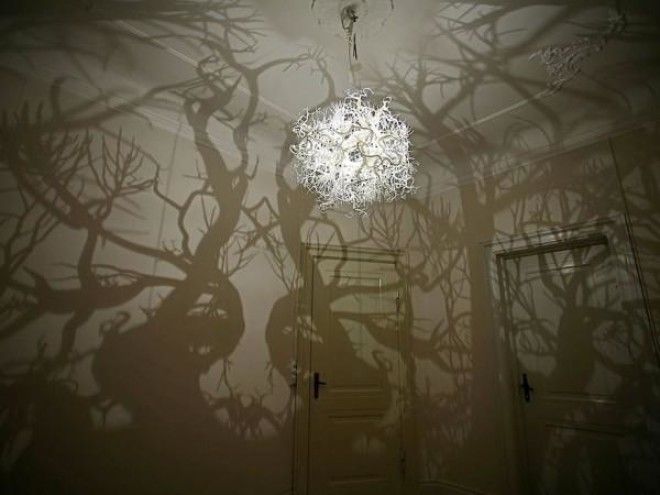 It is said that the larger the light source, the less defined your branches are going to look. So we'd better use many smaller light sources and small LED lights he best way to make it really look like you have shadows of the forest on your ceiling.
If you begin with your light source so that you can gauge the shadows, you can then adjust the twigs in and out to see the best effect. This is a crucial step if you want sharp shadows so create the light source first and then add the branches. Use sample twigs to get an idea of where they should go and then you will know where to place them when you actually put the chandelier together and begin painting.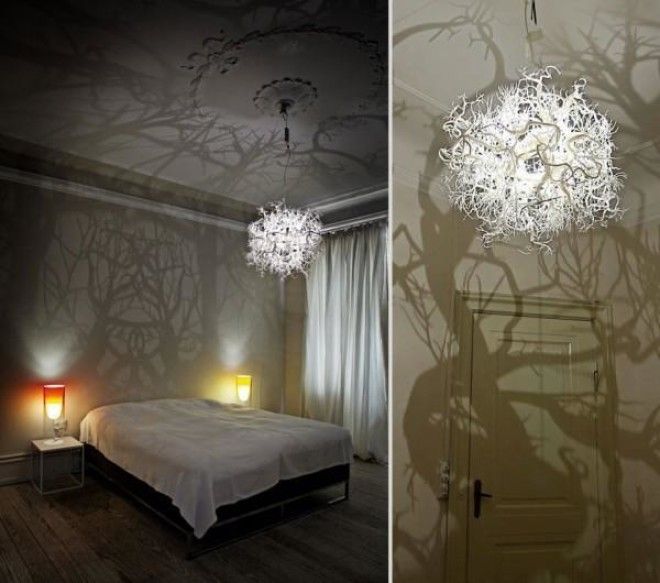 Love this beautiful, unique and rustic way to light you room? Check out the concept creator's video featuring his stunning work: