New York City is a magical place in the fall.
There are crisp days perfect for walks in the park, hot apple cider from local farmers markets, and football.
Plenty of events and festivals, from the New York City Marathon to the Wine & Food Festival, also take place.
Autumn officially starts Sept. 22, so get ready for the new season with our ultimate guide on what every New Yorker should do this fall.
Feel the music of one of the many new shows opening on Broadway this fall. There's Fiddler on the Roof, The Color Purple, and Spring Awakening, among others. Buy tickets now during Broadway Week (Sept. 7-20) and score two-for-one tickets.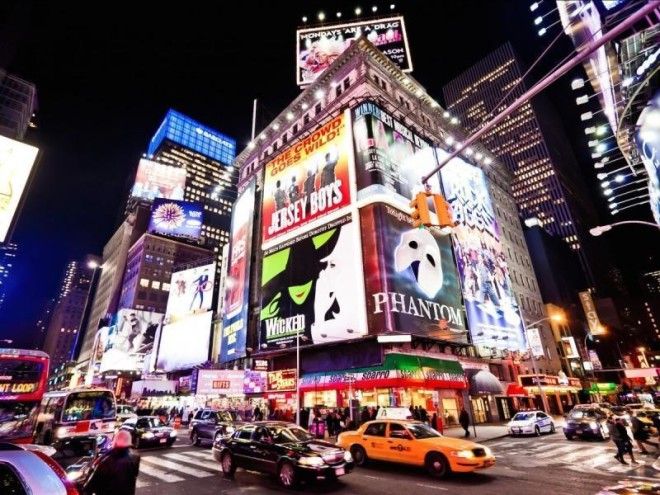 Gorge yourself on sausages with peppers and cannoli at the Feast of San Gennaro in Little Italy, which runs Sept. 10-20.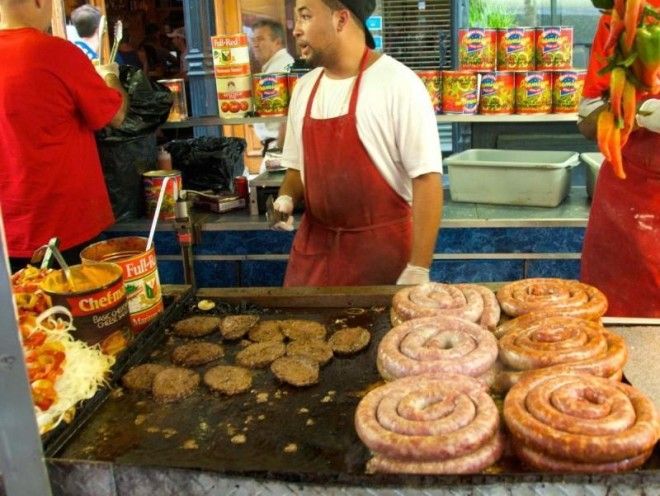 Pick apples at one of the gorgeous orchards in upstate New York, Connecticut, or New Jersey, where you can wander the grounds picking bushels of your own fruit.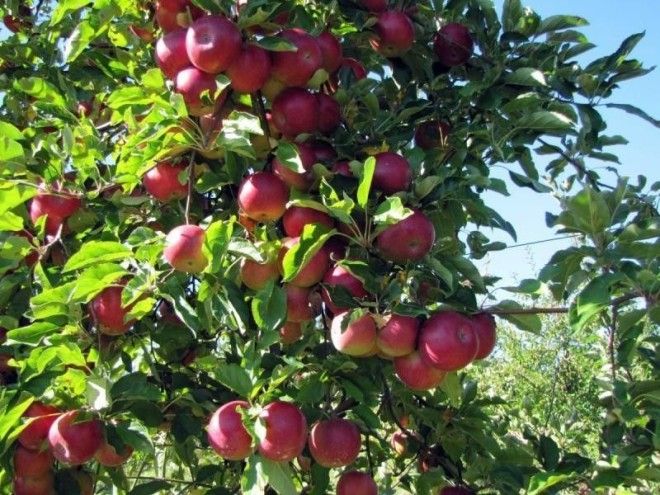 Some good options near New York City include Applewood Orchards & Winery, Barton Orchards, Dr. Davies Farm, and Greig Farm.
Shop at one of New York City's largest street fairs, the Atlantic Antic in Brooklyn. It takes place Sept. 27 from noon to 6 pm and runs through Brooklyn Heights, Cobble Hill, and Boerum Hill.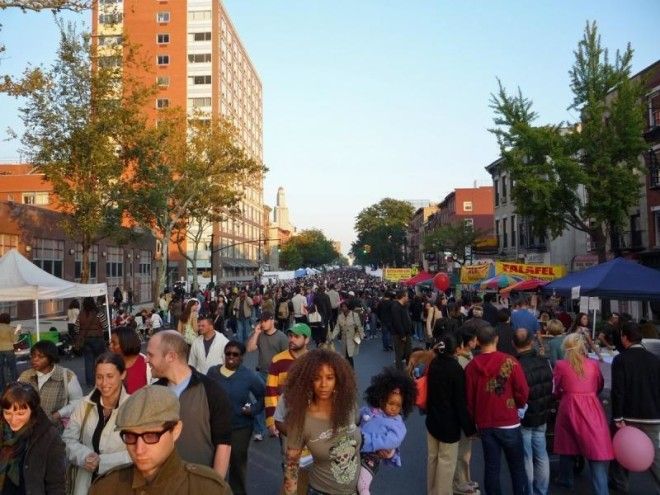 Watch an indie film at the New York Film Festival, which runs from Sept. 25 to Oct. 11.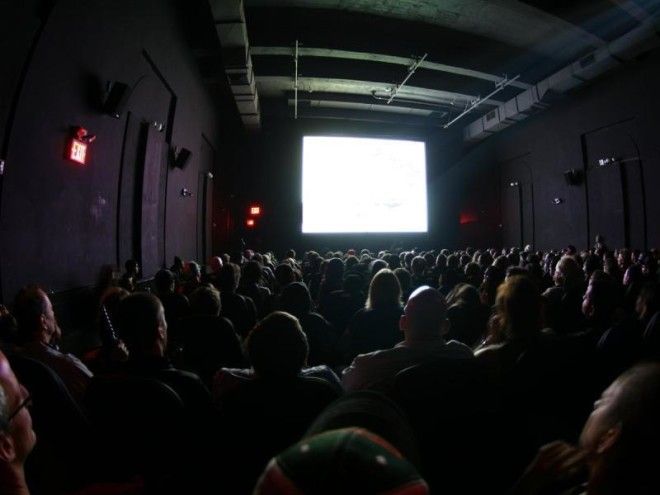 And instead of pumpkin pie, pick up a pumpkin donut from Doughnut Plant. It has a light glaze and is topped with spiced pepitas — yum.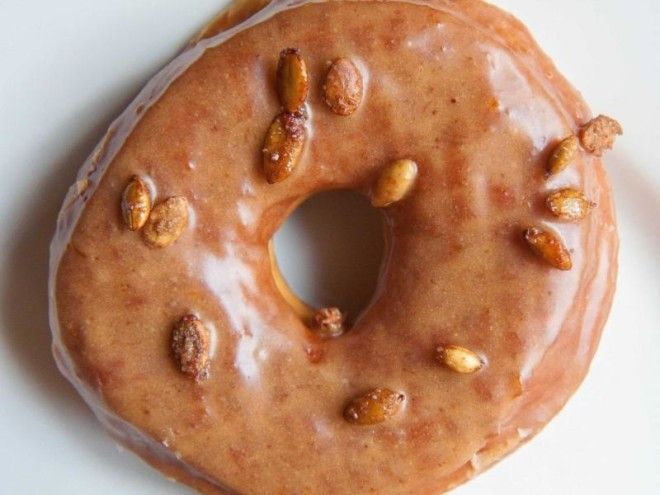 Wander the Brooklyn Botanic Gardens. There's the Chile pepper festival on Sept. 26 and to celebrate the 100th anniversary of the Japanese Hill and Pond Garden, the garden will feature sculptures by Japanese-American artist Isamu Noguchi from Sept. 8 to Dec. 13.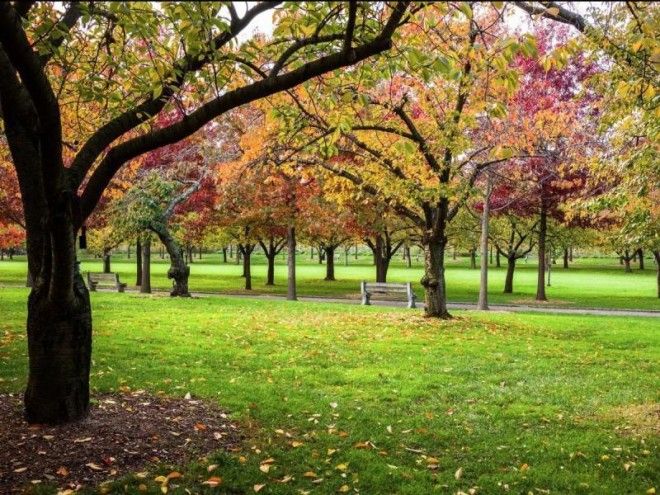 Take shelter inside a cozy speakeasy. Little Branch is a 1920s-style speakeasy with suspenders-wearing bartenders serving cocktails and house-made ginger beer.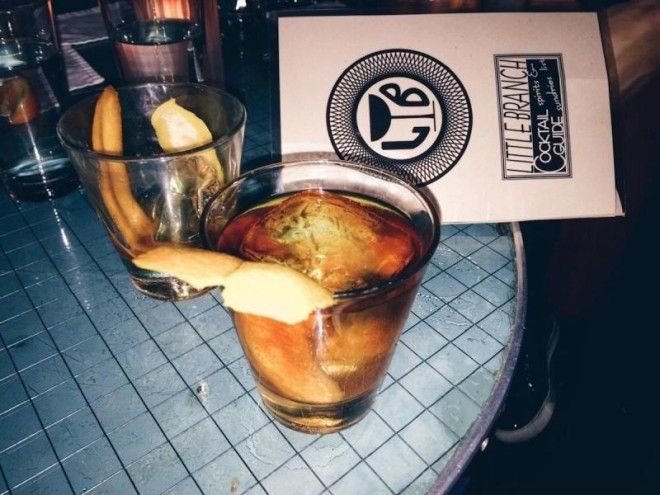 Throw on your fanciest outfit and go see a performance at the Metropolitan Opera House. This season, it's producing famous operas like La Bohème, Otello, and The Barber of Seville, to name just a few.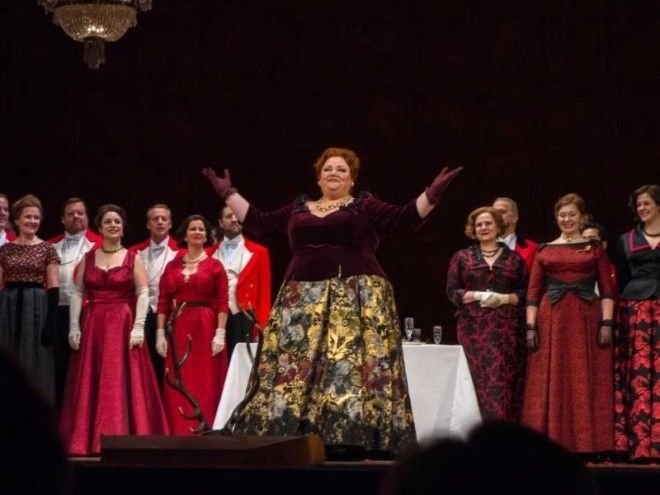 Sip steaming hot spiced apple cider at the Union Square Greenmarket while you pick out fresh produce from the new season.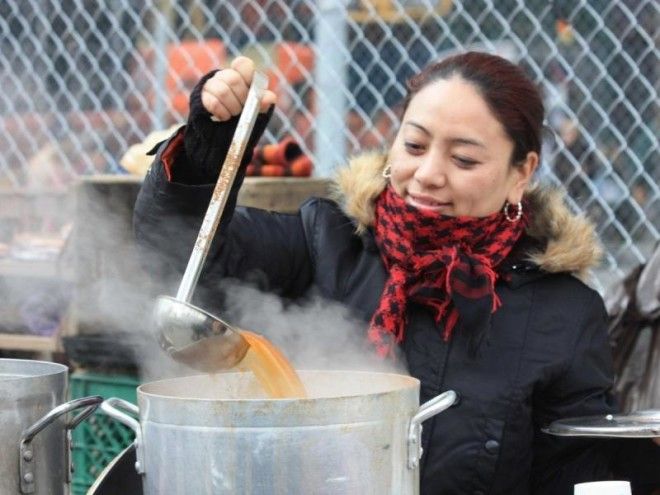 Dress up like your favorite superhero at New York Comic Con, which takes place at the Javits Center Oct. 8-11.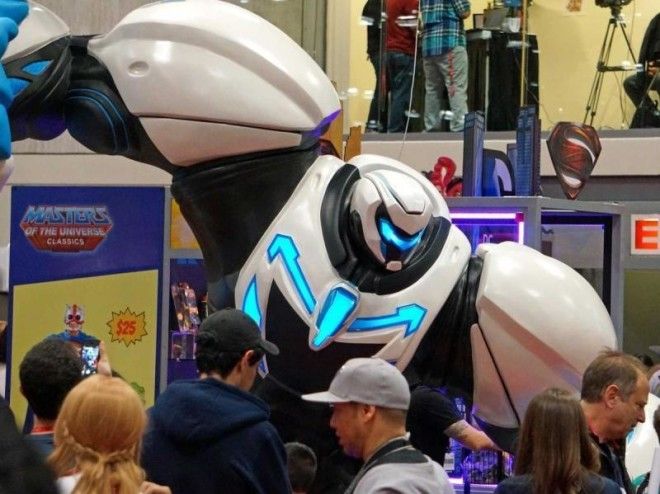 Enjoy a Thanksgiving turkey sandwich all fall long. You can stick with a classic option at Berkli Parc on the Lower East Side, or try an out-of-the-box sandwich like the Turducken Meatloaf at Astoria's William Hallet.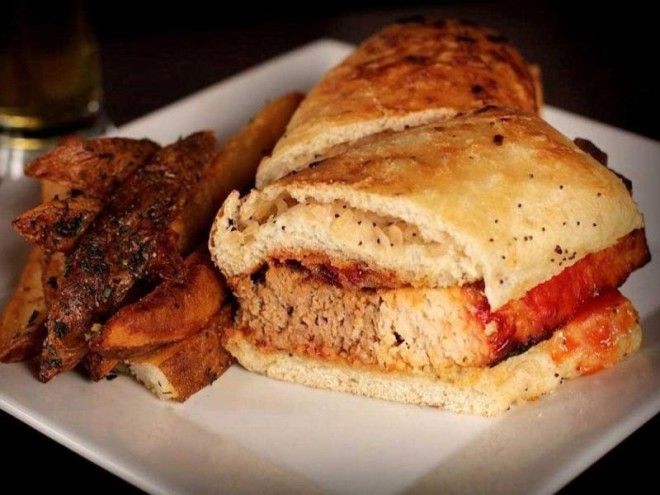 Go wine tasting on Long Island's North Fork during harvest season.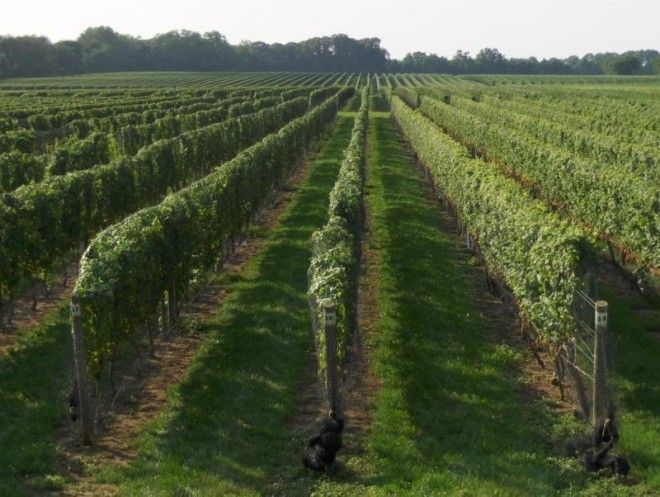 Stargaze on the High Line on Tuesday evenings through the end of October. The event is free and open to the public, with members of the Amateur Astronomers Association of New York on hand to explain what you're seeing.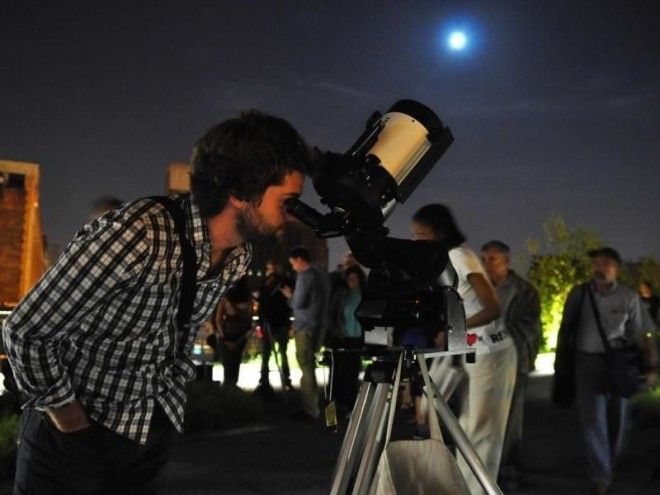 Feast to your heart's content at the New York City Wine & Food Festival. It takes place Oct. 15-18 with parties, seminars, and walk-around tastings.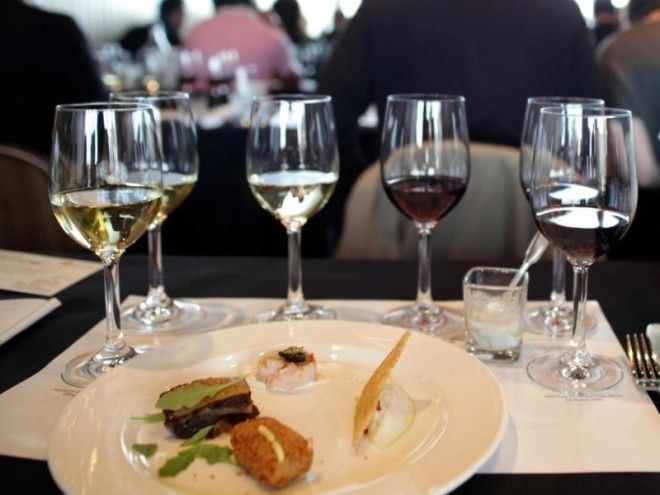 Check out the Whitney Museum's "Archibald Motley: Jazz Age Modernist" exhibition. It runs from Oct. 2 to Jan. 17th.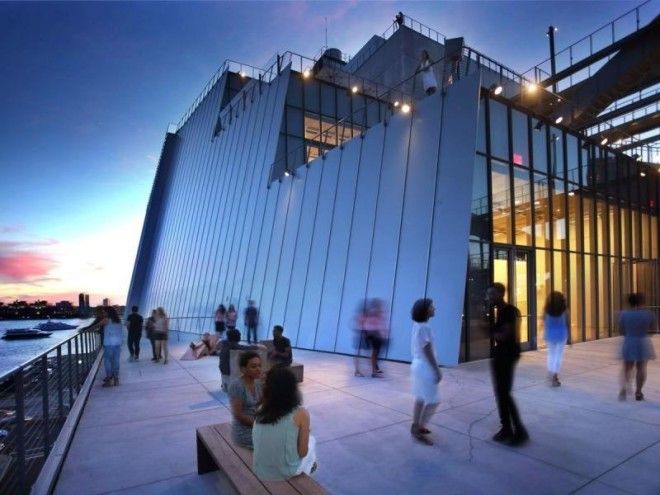 Savor some white truffles at one of the city's high end restaurants such as Per Se; the delicacy is available September through December.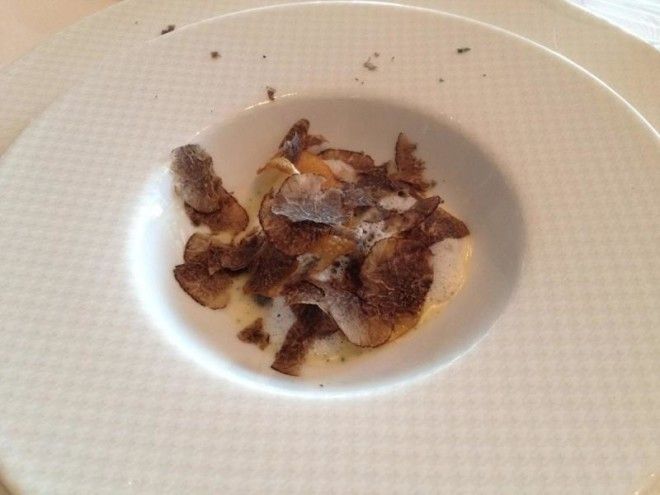 Round up some friends and play a game of touch football in Central Park or Prospect Park on a lazy Saturday afternoon. You'll have more space because all the summer sunbathers will be gone.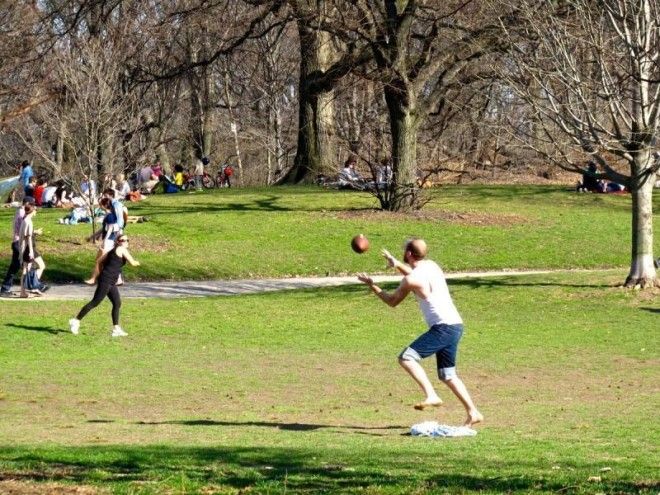 Pamper yourself with a discounted massage or facial during Spa Week. It runs Oct. 12-18 with over 100 venues discounting up to three services of their choosing for $50; booking starts Sept. 8.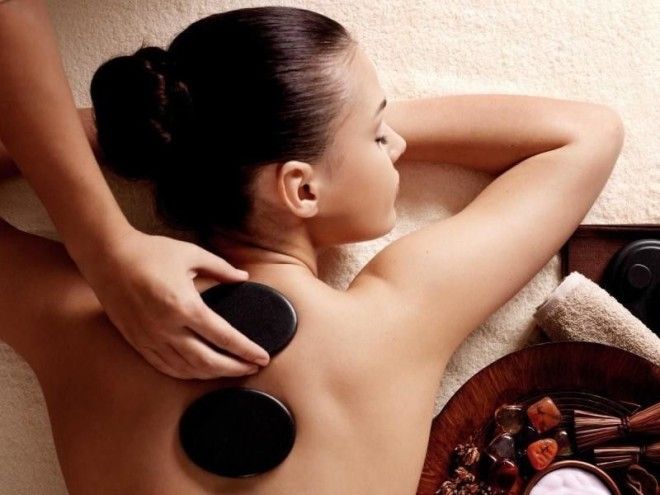 Discover some of NYC's best buildings during Open House New York Weekend, Oct. 17-18. The open house includes tours, performances, and other events at usually hard to access sites in all five of the city's boroughs.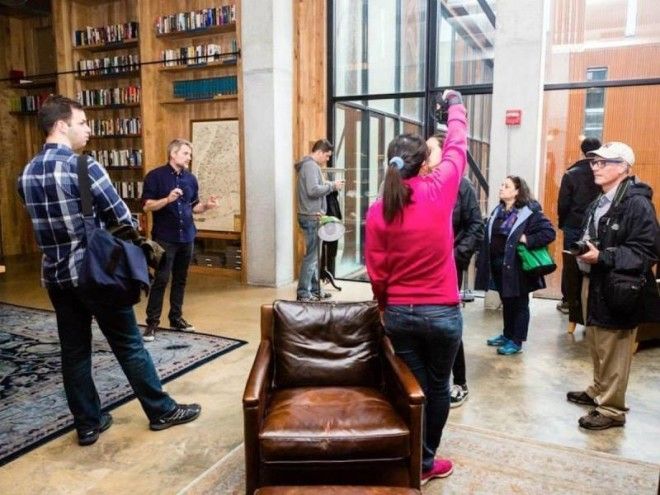 Try the signature fried chicken sandwich from Fuku, David Chang's newest restaurant in the East Village.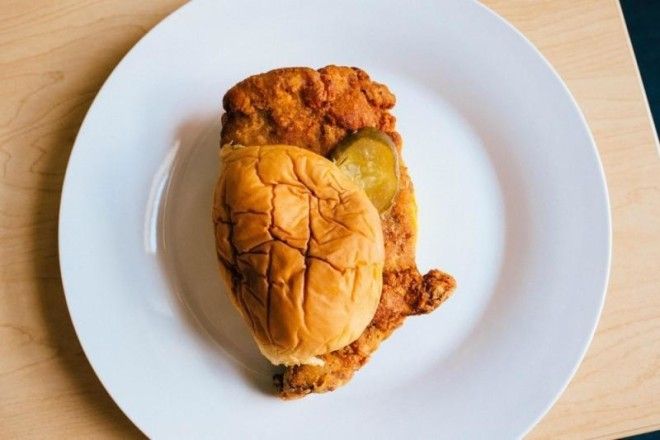 Beat the holiday crowds and ice skate at the rink at Rockefeller Center, which officially opens in mid-October.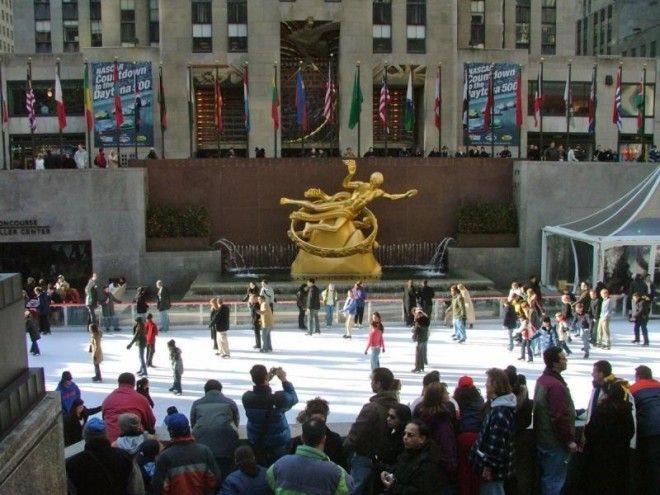 Go pumpkin picking. You can drive to a pumpkin patch in the countryside or stay local and choose your gourd at the Queens County Farm Museum, which is open on weekends in October.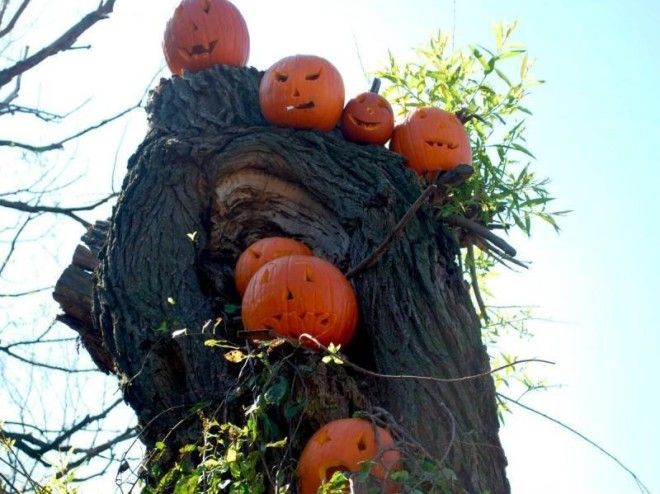 Celebrate Oktoberfest at a New York City beer garden, like The Biergarten at The Standard in the Meatpacking District or the Bohemian Hall & Beer Garden in Astoria.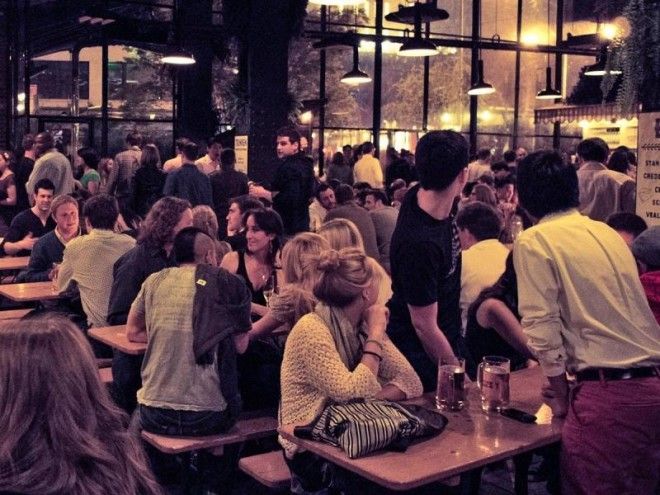 Exercise your lungs with a good scream at Blood Manor, one of New York City's most epic professional haunted houses.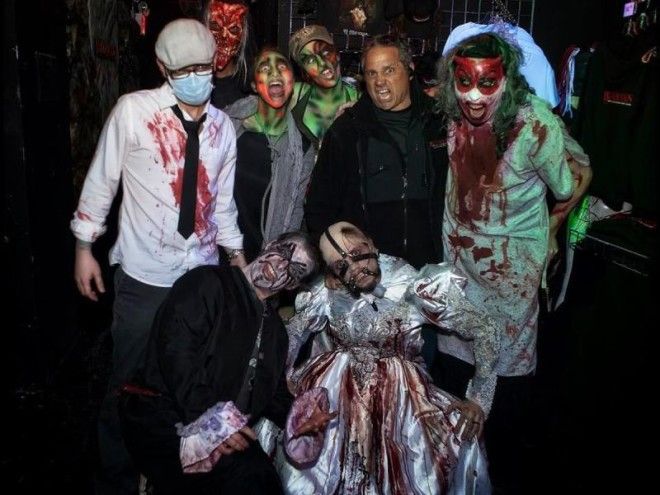 Grab a hot beverage and stroll through one of New York's beautiful parks while admiring all the fall foliage.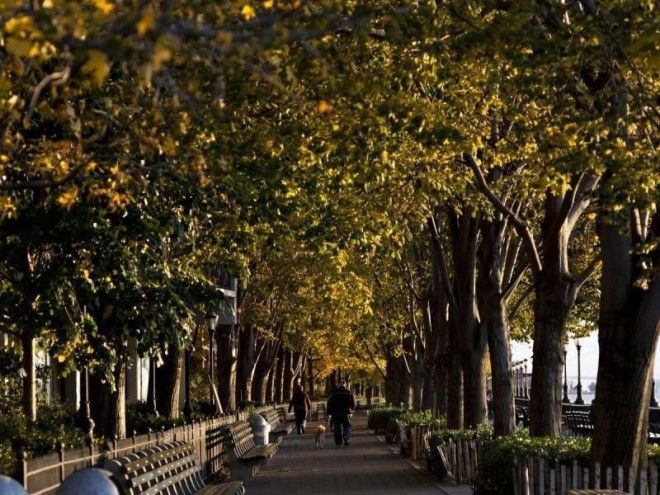 Ogle all the amazing costumes at the Village Halloween Parade, or better yet — dress up and participate. The annual parade takes place on Oct. 31 at 7pm, and heads up Sixth Avenue from Spring Street to 16th Street, taking over the Village.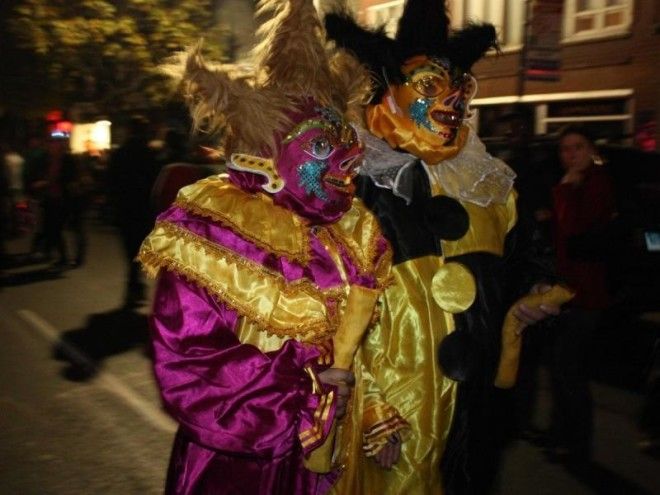 Journey to a New York neighborhood you've never been to and try out some ethnic food, like the soup dumplings at Nan Xiang Dumpling House in Downtown Flushing.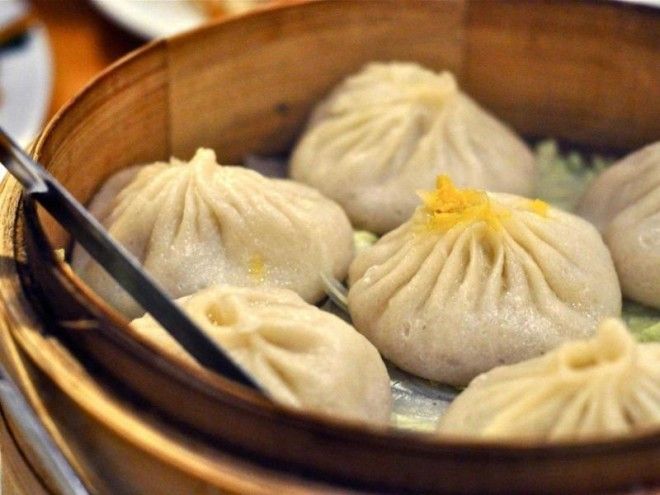 Tailgate at the Meadowlands. Whether you're a Giants or Jets fan, there's nothing quite like the smell of sausages and steaks wafting through the air on game day.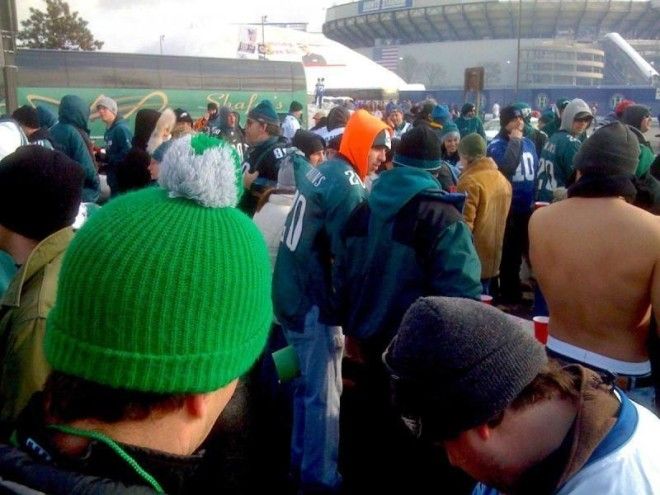 Gallery hop in Chelsea. The cool fall weather is the perfect excuse to wear an artsy leather jacket and wander around the neighborhood checking out exhibits.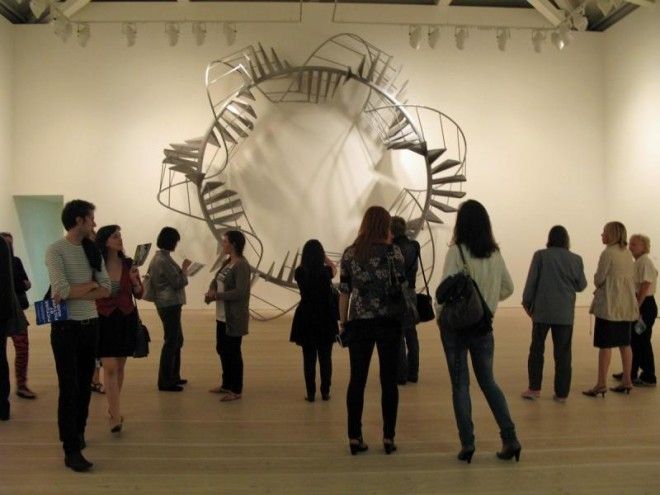 Eat up at New York food trucks before they hibernate this winter. The Cinnamon Snail, Desi Food Truck, El Rey Del Taco, Lechonera La Pirana, and Nuchas were all finalists in the 2014 Vendy Awards and are well worth a visit.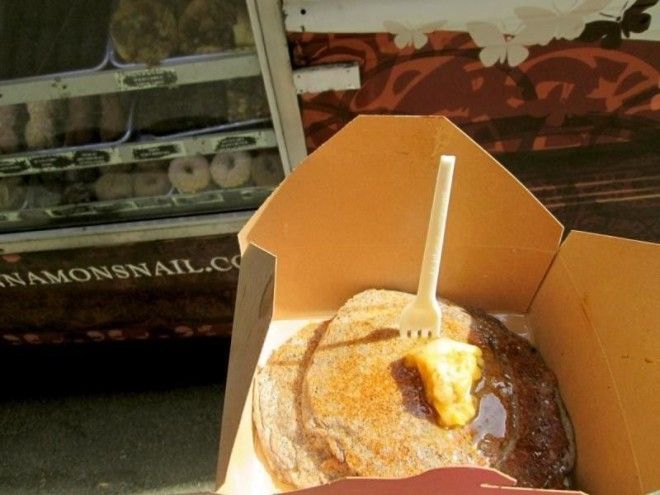 Cheer on the Brooklyn Nets at Barclays Center. They play their first home game on Oct. 28 against the Chicago Bulls.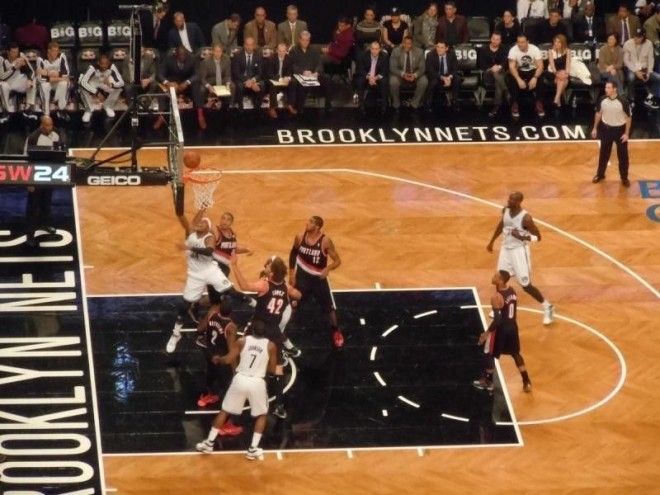 Picnic at the Storm King Arts Center, an open-air sculpture garden in New Windsor, about an hour and 15 minutes from New York City.
Cheer on the runners at the New York City Marathon, which takes place Nov. 1 this year. The race starts in Staten Island and goes through Brooklyn, Queens, and the Bronx before ending in Central Park.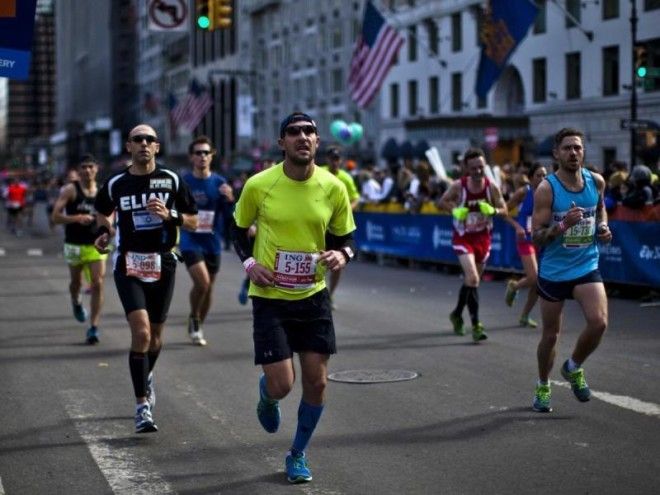 Catch an exciting performance at St. Ann's Warehouse, which officially opens in the newly refurbished Tobacco Warehouse in Brooklyn at the beginning of November. The season starts with Henry IV.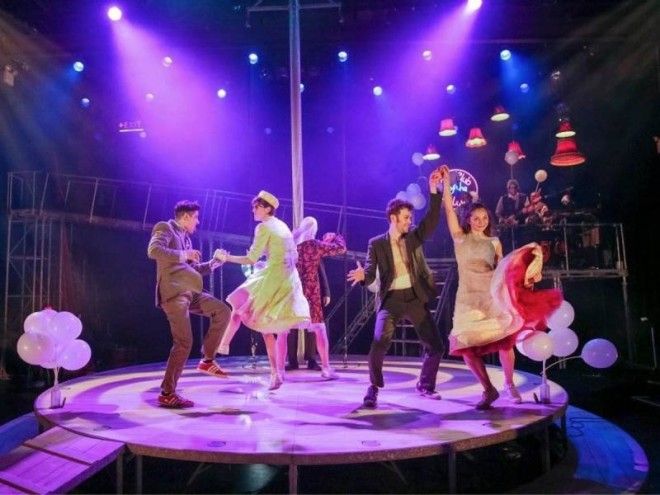 Now that the weather is no longer stifling, slurp up a bowl of hot ramen from Ivan Ramen with toppings like pickled bean sprouts, enoki mushrooms, and minced pork.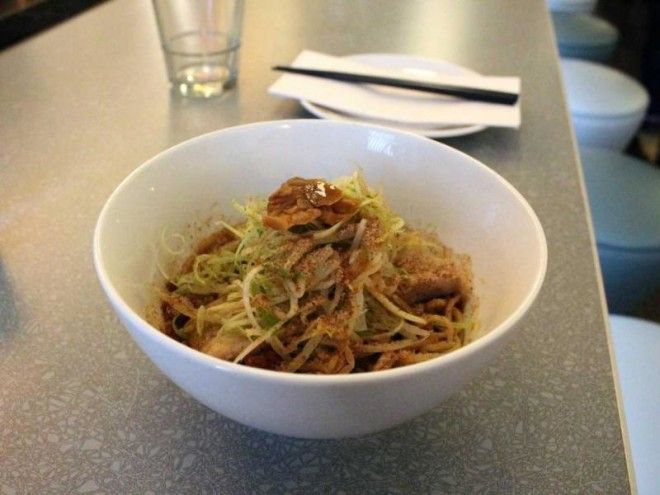 Visit the Cloisters and take an Instagram-worthy stroll through Fort Tryon Park as the leaves are turning.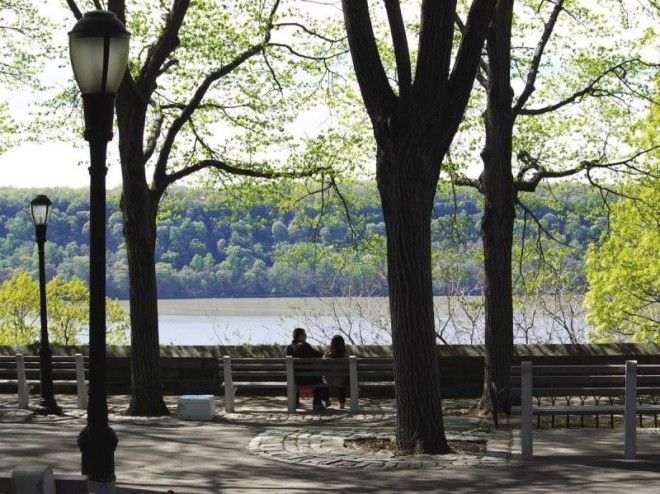 See the enormous floats drift by at this year's Macy's Thanksgiving Day Parade. You can also watch them get inflated at the American Museum of Natural History the night before near Central Park.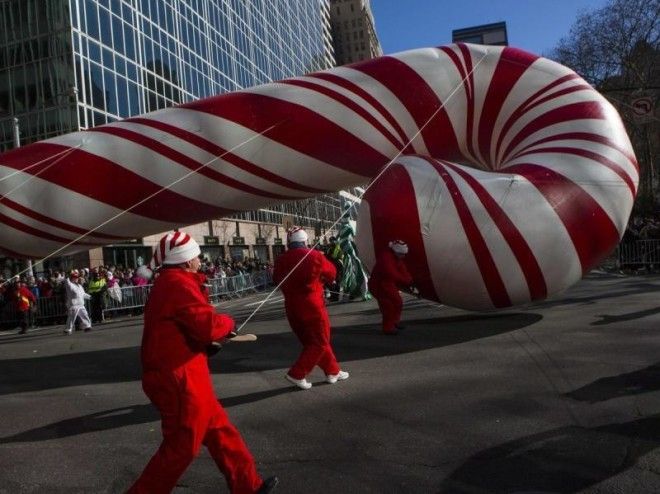 Handlers try to control a candy cane balloon as the wind blows it over on Sixth Avenue during the 87th Macy's Thanksgiving Day Parade in New York on Nov. 28, 2013.