What do foreign tourists worry about when they visit the U.S.? Expensive emergency healthcare, overly sensitive attitudes towards nude sunbathing, and gross tap water, apparently.
That's according to travel warnings for potential U.S. tourists from around the world. These government-issued advisories can seem like common sense for Americans, but they also reveal significant cultural differences between the U.S. and other countries.
Most countries warn their citizens of America's high rates of both firearm possession and crime. Don't anger Americans, several countries subtly hint, lest they have a gun. Many warn visitors to get travel insurance since, unlike at home, they won't be covered by a national healthcare system should they get injured. Others provide even more specific advice to avoid certain neighborhoods and businesses.
Here are 25 unexpected travel warnings from around the world aimed at those visiting the U.S. (most are approximate translations from the country's official language):
1. DON'T GET RIPPED OFF AT AN ORLANDO GAS STATION (UK)
The British government, in its travel advisories, singles out Orlando, Florida for ripping off tourists. "Petrol stations that do not display the price of fuel usually charge considerably more than the national average for a gallon of fuel. They're often found close to tourist destinations and airports, and notoriously near to Orlando International Airport."
2. TAKE CARE OF THE FLOWERS (CHINA)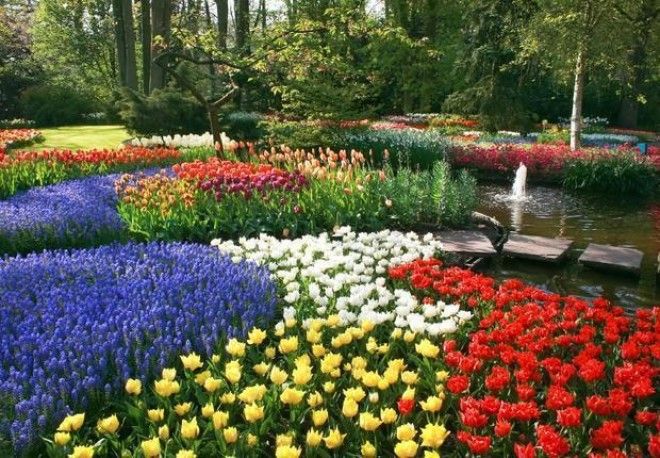 The Chinese government suggests several common rules of etiquette for the U.S., including the following suggestion: "Take good care of flowers and trees, etc."
3. DO NOT USE HOTMAIL OR GMAIL (AUSTRALIA)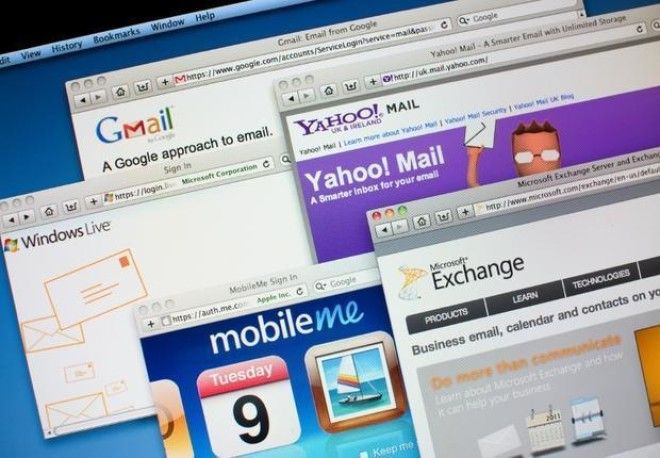 For business travelers, Australia specifically advises against using Gmail or Hotmail for email. "Use discretion when deciding whether to link to free internet services available in public places to connect to your corporate network. Avoid using webmail services such as Hotmail or Gmail for official business."
4. DO NOT STALK ANYONE (GERMANY)
Germany sees fit to advise its citizens against following and harassing others on American soil: "In the U.S., repeatedly following or repeatedly harassing another person, called 'stalking,' is punishable by law."
5. WATCH OUT FOR GUNS AT NIGHTTIME (CANADA)
Canada, like many other countries, warns its citizens that guns are much more common in the U.S. than in other countries. Its travel warnings advise that "the possession of firearms and the frequency of violent crime are generally more prevalent than in Canada. Within large metropolitan areas, violent crime more commonly occurs in economically disadvantaged neighborhoods, particularly from dusk to dawn. Verify official neighborhood crime statistics before planning an outing."
6. STAY AWAY FROM THE EAST COAST (CHINA)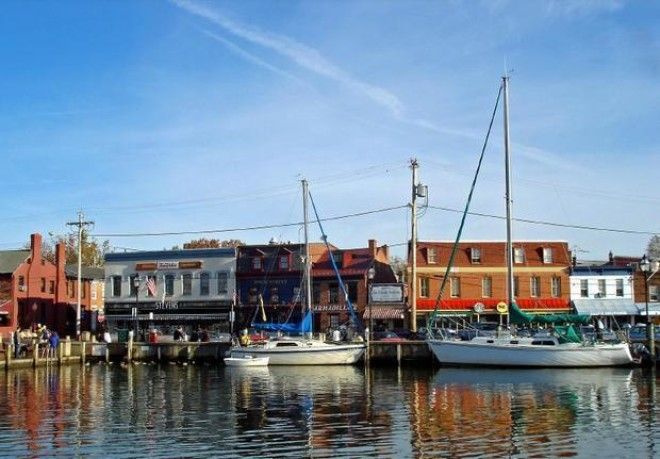 The Chinese government says that the West Coast of the U.S. is safer than the East Coast: "Overall, the western United States is safer than the eastern portion, and a city is relatively safe during the day compared to at night."
7. REALLY, WATCH OUT FOR GUNS (GERMANY)
Seriously, foreign travelers get an earful about America's love affair with firearms. Here's what the German government says: "In the USA, it is comparatively easy to obtain possession of guns. If you are the victim of an armed attack, do not try to fight back!"
8. DOORS MIGHT BE CLOSED (RUSSIA)
In a warning about crime, the Russian government advises: "In some parts of the country, especially in derelict areas within the major cities, the majority of people prefer to keep their doors closed and to avoid going out alone at night."
9. DO NOT INSPIRE ROAD RAGE (CHINA)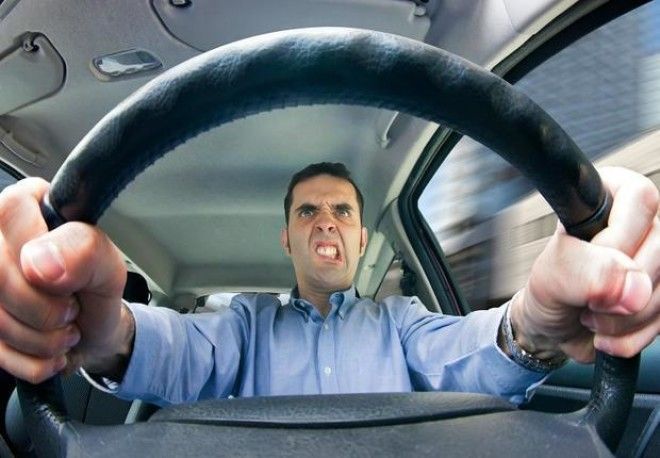 The Chinese government wants its citizens to be polite behind the wheel: "Be courteous to other vehicles while driving; unless it is absolutely necessary, avoid using the horn and avoid other behavior that can easily anger other drivers."
10. DO NOT TALK TO PROSTITUTES (GERMANY)
Prostitution may be legal elsewhere in the world, but in the U.S., it's still a no-no. Germany reminds its citizens that "in many U.S. states, it is a criminal offense to engage in sexual activities with prostitutes. Even talking to a prostitute may be punishable by law."
11. DON'T PEE IN THE STREET (SWITZERLAND)
Switzerland is careful to note that the U.S. takes a very hard-line stance against nudity, especially when kids are involved. Also, it cautions, don't pee on things: "The legal system can be very different from one state to another and is often inspired by more rigid moral principles than in Switzerland. For example, bathing topless or without a shirt is forbidden (even for children), as is urinating in the street or taking partially naked pictures of children (even at home)."
12. DON'T JOKE ABOUT BOMBS (UK)
Reminder: Americans don't have a sense of humor about terrorism. "Don't make flippant remarks about bombs or terrorism, especially when passing through US airports," the UK government warns.
13. TRY TO AVOID BEING NAKED (GERMANY)
The prudish U.S. is not quite as into nude sunbathing as other cultures. Like Switzerland, Germany advises its citizens that they might find themselves on the wrong side of the law while just trying to enjoy a day at the beach: "Although the laws in individual states criminalizing nudity as 'indecent exposure' are rarely prosecuted and punished, it should definitely be noted that nude bathing, and even changing clothes on the beach, can be construed as indecent exposure and therefore may cause problems. Only at a few beaches is nude bathing permitted or even tolerated. On all other beaches, nudity—even for infants—should be avoided. The same applies to 'topless' bathing—not only of adult women, but also of little girls."
Germany also warns of America's sometimes odd attitudes toward breastfeeding: "In almost all states, breastfeeding babies in public is now considered an exception to 'indecent exposure' criminal provisions, but would be best treated like any other nudity, at least in restaurants and bars, or in less 'liberal' regions."
14. FEEL FREE TO SHACK UP (AUSTRIA)
Don't be afraid to get a single hotel room with your special friend, Austria advises: "The rights of homosexual couples are liberal. Also, the cohabitation of unmarried couples (in hotels, etc.) can take place without any problems." Finally, a positive advisory!
15. DON'T CUT IN LINE (CHINA)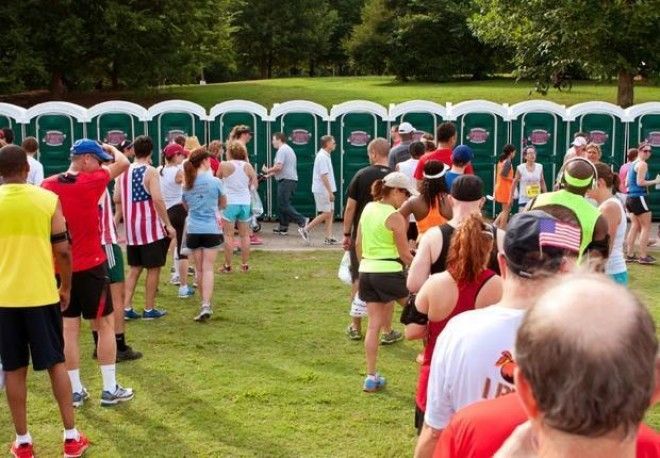 Queuing etiquette is not universal. The Chinese government sees fit to warn its citizens of the U.S.'s obsession with line order: "In the United States, when many people are lining up for services at some distance away from the window, wait your turn in line. Failing to observe this convention could lead to unnecessary disputes."
16. DON'T EXPECT AIR TRAVEL TO BE SAFE (CANADA)
The Canadian government is not impressed by U.S. air safety policies. "Do not expect safety standards to be the same as in Canada," it warns. Maybe Canadians just aren't used to having to take off their shoes?
17. VACCINES DON'T CAUSE AUTISM (MEXICO)
The Mexican government recommends getting vaccinated for measles and other preventable diseases before visiting the states. Then, it forcefully underlines the safety of vaccination (loosely translated): "There is [absolutely] no link between the MMR vaccine and autism."
18. THE TAP WATER TASTES GROSS (AUSTRIA)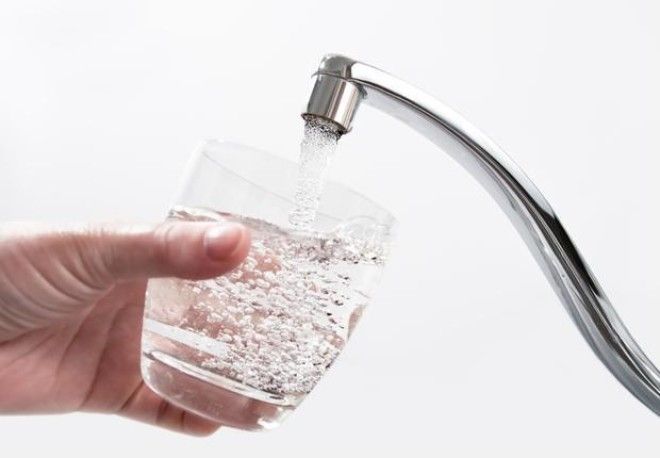 Austrians are not into the taste of American tap water: "Tap water—while not very tasty (it's chlorinated)—is usually considered safe to drink."
19. THE AMERICAN DREAM ISN'T REAL (RUSSIA)
Russia's travel advisories get snarky, advising Russians of the U.S.'s hypocrisy over economic inequality: "The 'American dream' originates from here, as does another model—the special democratic character of American society with its 'incredible freedom.' However, due to the presence of the 'young aristocracy'—already formed in the 20th century—and the specific model of American society, inequalities in socio-economic status between rich and poor are no lesser than in any other country in the world."
20. EXPECT HARASSMENT IN ARIZONA (MEXICO)
After Arizona passed SB 1070, the Mexican government issued a travel warning for its citizens about traveling, living, or studying in the state. It warned that under the law (which was designed to target undocumented Mexican immigrants), foreigners without the right documentation can be detained. Furthermore, "all Mexican citizens could be bothered or questioned without motive at any moment."
21. YOU MIGHT GET EXTRADITED(RUSSIA)
Extradition is such a hot-button issue in U.S.-Russia relations that the Russian government warns its citizens not to visit the U.S. or any other country it doesn't have an extradition treaty with, lest they be arrested and handed over to a foreign government, as in the case of Russian cyberhacker Vladimir Drinkman. The Russian government accuses the U.S. of "hunting" for its citizens:
"
Despite our appeals for Washington to establish normal cooperation between law enforcement agencies on the basis of bilateral agreements on mutual legal assistance in criminal matters (from 1999), the U.S. authorities continue the unacceptable practice of 'hunting' for Russians all over the world, ignoring international law and twisting the arms of other countries. The number of such cases has exceeded a dozen. The latest examples include Spain handing over Dmitry Belorossova and Vadim Polyakov to the Americans, and the extradition of Vladimir Drinkman to the United States from the Netherlands."
22. WATCH OUT FOR EXPENSIVE DOCTOR VISITS (AUSTRALIA)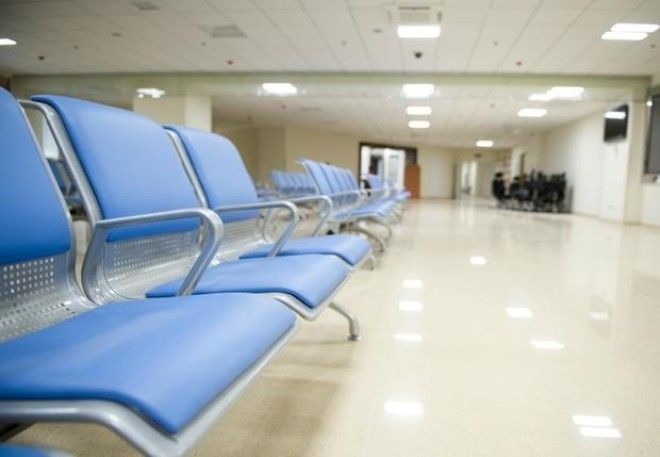 Compared to many other industrialized nations, the United States has an exorbitantly expensive medical system. So when foreign travelers have an accident, the price tag of a hospital visit can be quite a shock. Australia's government, like many others, strongly recommends preparing with a comprehensive traveler's insurance plan: "Remember, regardless of how healthy and fit you are, if you can't afford travel insurance, you can't afford to travel. The Australian Government will not pay for a traveller's medical expenses overseas or medical evacuation costs...A visit to a doctor in the United States for even minor complaints can cost several hundred dollars, excluding laboratory tests or medication costs."
23. DON'T LEAVE TRASH IN YOUR CAR (CANADA)
An article from Canada's CBC News warns travelers of the legality of civil asset forfeiture—a widespread practice where U.S. police officers confiscate cash during traffic stops—advising that, "if you're on an American roadway with a full wallet, in the eyes of thousands of cash-hungry cops you're a rolling ATM." The correspondent has several tips for Canadians who get pulled over on American roads, including "don't leave litter on the vehicle floor, especially energy drink cans," and "try not to wear expensive designer clothes."
24. TAXI DRIVERS KNOW NOTHING (RUSSIA)
The Russian government is not impressed with U.S. taxi drivers: "Taking a taxi is not always convenient, as most American taxi drivers are recent immigrants who speak English poorly. It often turns out that the tourist knows the city better than the taxi driver."
25. PAY YOUR TRAFFIC TICKETS (GERMANY)
Germany urges people to pay their fines for traffic violations: "If you have received a citation ('Ticket') for parking, speeding, or something similar: Please pay it!" It begs the question—are traffic tickets optional in Germany?