We find inspiration in many ways and things and you may have been planning your dream wedding since you were a little princess. But if you're still overwhelmed and undecided, why not look to the movies for ideas? Hollywood may have unlimited budgets to stage their movie weddings, but here are some simple ideas that transfer to real life that won't mean your wedding budget needs CPR.
1. Floral Bridesmaids Dresses (My Best Friend's Wedding)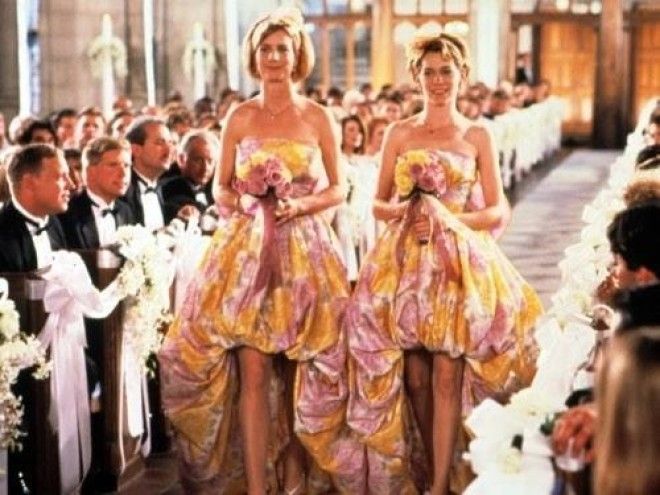 One of the great wedding movies is My Best Friend's Wedding, and a fun idea worth considering from that film is the use of floral print for the bridesmaids' dresses. Using floral print is a way to let the bridesmaids have their own moments of style without upstaging the bride; it is her big day, after all, and she should be the focus of attention!
2. Feather in Your Veil (Sex & the City)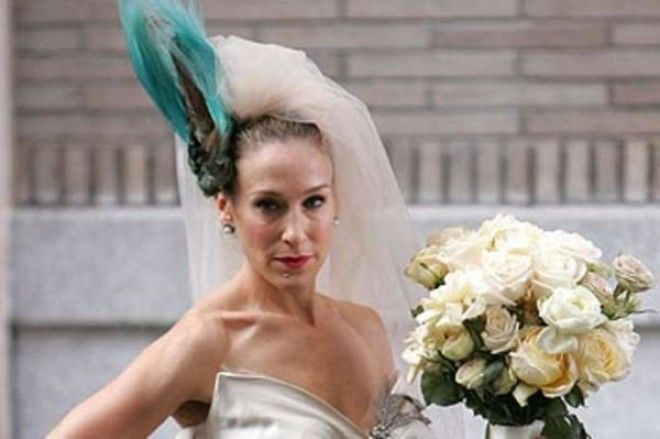 Is there any character in TV and film who is more stylish than Carrie Bradshaw? Take inspiration from her wedding outfit and attach a beautiful feather to your veil. It does the job of looking both unique and utterly classic at the same time. A simple but effective idea, and hopefully your wedding will go a little bit smoother than Carrie and Mr. Big's did!
3. Red Wedding Dress (about Time)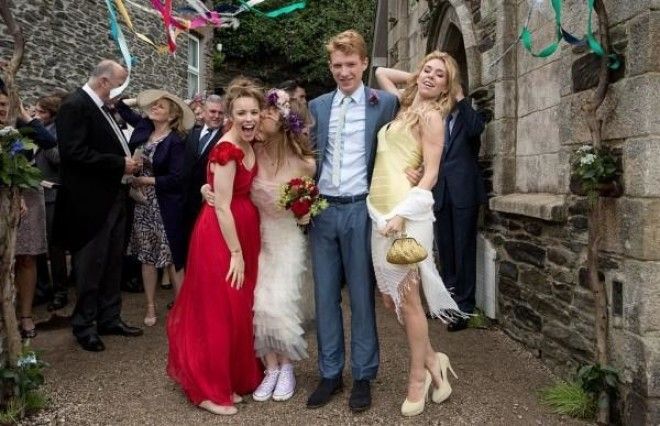 White not your favorite color? Don't feel bound to tradition at your wedding and replicate the style of Rachel McAdams in About Time by looking stunning in a vibrant red gown. Be a rule breaker just like in the movies and you can show all of your guests that white is not the only color that a blushing bride can wear on her special day.
4. Kids Entertainment (Wedding Crashers)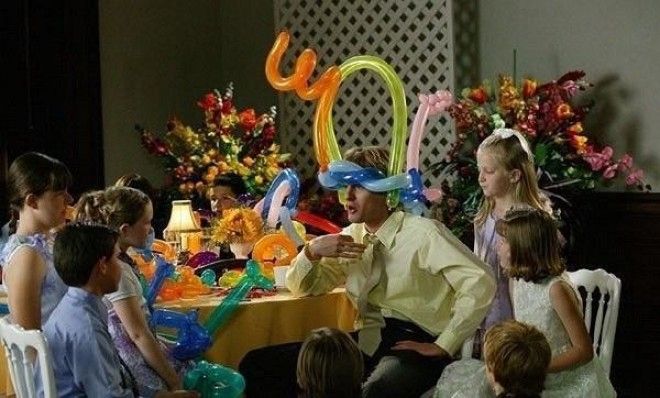 One worry on your big day can be that the children present get bored and become a little unruly. Avoid this by taking a leaf out of the film Wedding Crashers' book and organizing some sort of entertainment for the little ones. Something like a balloon artist or a fun magician could help to keep them engaged, interested and serve to make them not be disruptive to the rest of the day.
5. Swans! (Father of the Bride)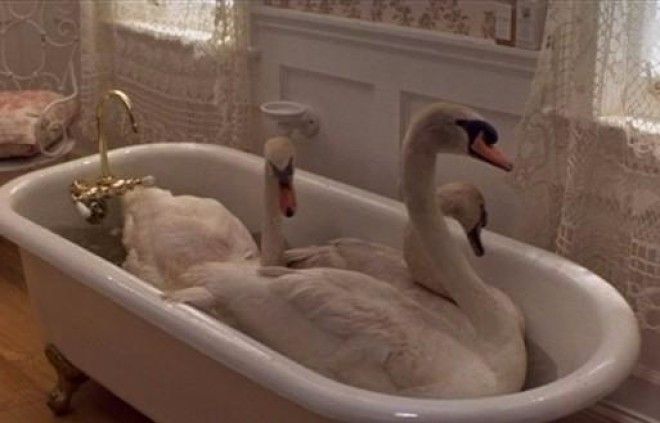 If you really want to push the boat out and be super fancy on your big day, then why not copy Father of the Bride and bring a couple of majestic swans into the mix! They are beautiful creatures that symbolize strength and longevity in some cultures, and if you can't be over the top on your wedding day, when can you be?
6. Have a Best Woman (Sex & the City 2)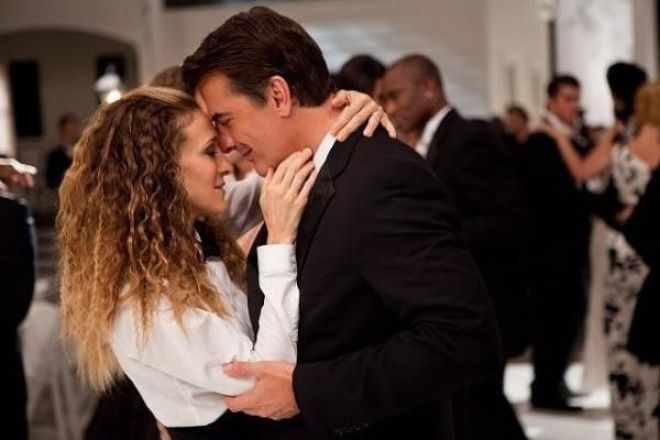 If your fiancé's best friend just happens to be a female rather than a male, then don't be afraid to name a best woman rather than a best man! It worked great for Carrie in Sex & the City 2 when she played the role for BFF Stanford, and if you want to be even more playful with the tradition, remember that women look absolutely awesome in a tux.
7. Singing Groom (Rachel Getting Married)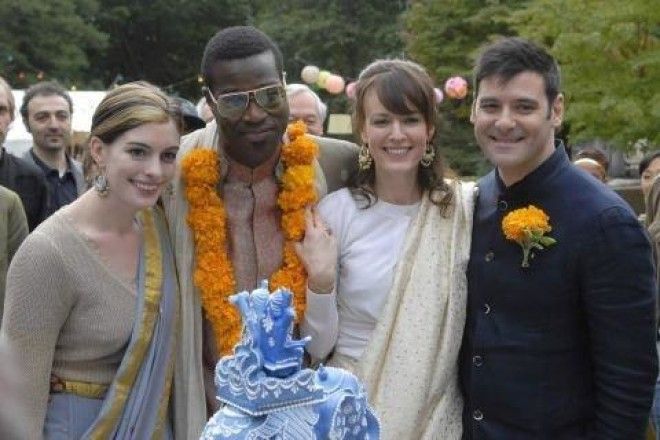 If your groom has a talent for sing song and music in general, then consider letting him showing his love and creativity for you by singing his vows at the altar. It's certainly not for everyone, but it worked in Rachel Getting Married starring Anne Hathaway.
8. Wedding Procession (Mamma Mia)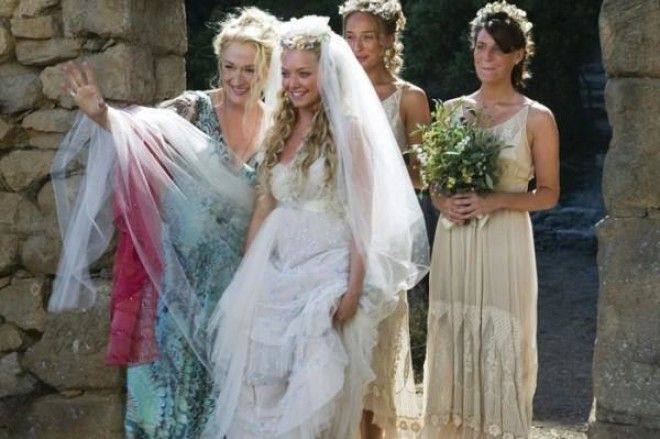 It's such a great thing to include your guests in the ceremony in some way, rather than letting them just sit in their seats and watch you take your vows. Why not have a wedding procession that includes every single guest? You might not have a Greek island and the Aegean Sea backdrop, but there are ways to make it outstanding.
9. Attendants Walk You down the Aisle (I Love You, Man)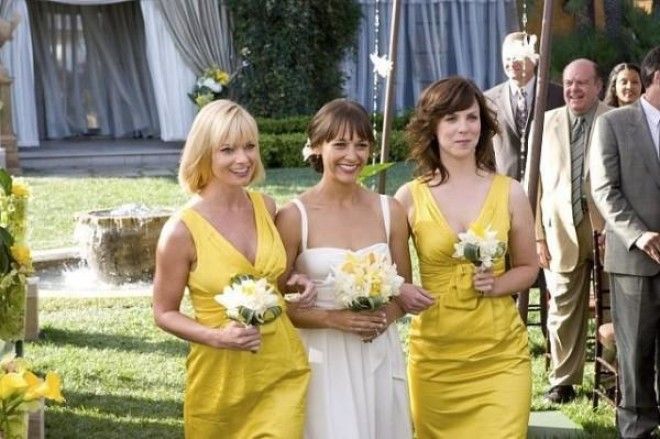 Yes, tradition states it's Dad who walks you down the aisle, but in these days of extended families and other relationships you might have a stepdad you are very close to, you might have two dads in a gay relationship, or your dad may sadly be no longer with you. And who says you have to stick to tradition anyway? Take your cue from I Love You, Man and have your attendants walk you down the aisle.