The world's biggest folk and beer festival kicks off in Munich, Germany on Saturday.
Oktoberfest is an annual celebration of German tradition that's defined by camaraderie, hearty Bavarian cuisine, and lots and lots of beer.
But you don't have to go all the way to Munich to get in the Oktoberfest spirit.
Foursquare analyzed its user ratings to come up with a list of the best beer gardens in the US for celebrating Oktoberfest.
From a brewery in Seattle to a waterfront bar in New York, here's a list of the top places in the country to celebrate Oktoberfest the American way.
Lakefront Brewery in Milwaukee, Wisconsin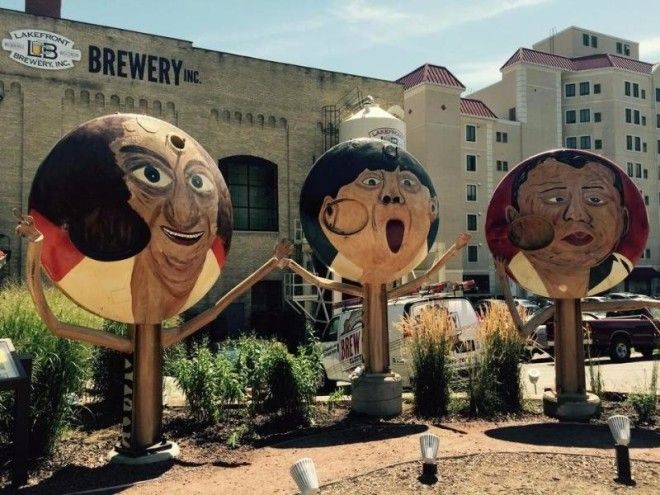 This microbrewery on the Milwaukee River serves its very own Oktoberfest beer – a traditional Marzen-style lager made with Munich malt. The menu also includes a selection of Bavarian pretzels and beer-slathered bratwurst.
Founders Brewing Co. in Grand Rapids, Michigan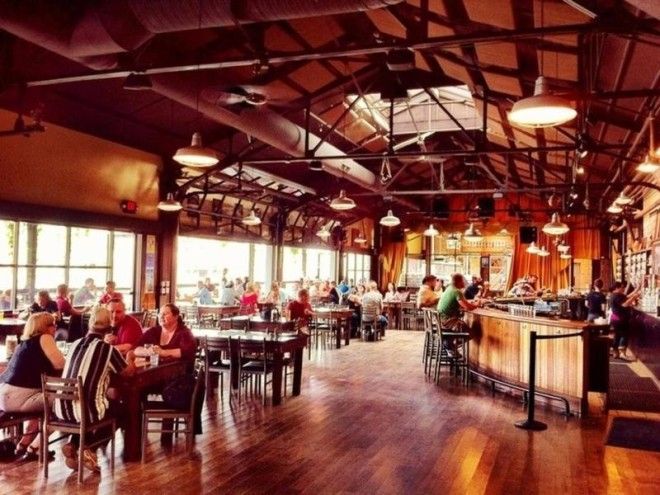 As one of the top-rated breweries in the world, Founders Brewing Co. has plenty to offer in terms of beer and atmosphere. The brewery is throwing their 12th annual Harvest party to celebrate the season and launch their wet-hopped Harvest Ale.
Lagunitas Brewing Company in Petaluma, California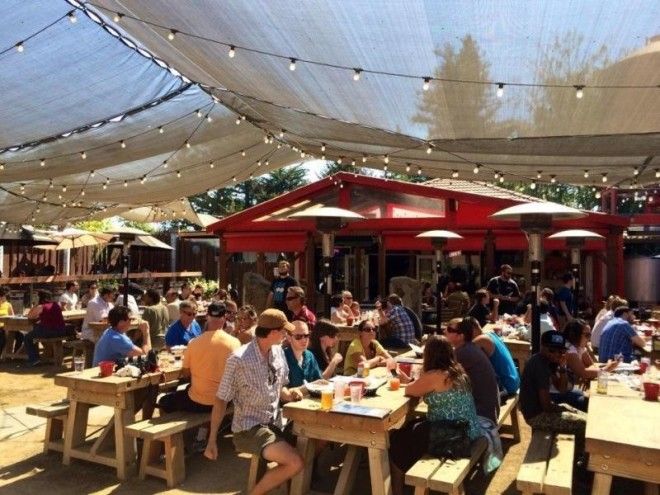 Lagunitas Brewing Company's Petaluma location (there's one in Chicago, too) is a Foursquare favorite. With dozens of craft brews, ample outdoor space, and live music five nights a week, it's the perfect place to get rowdy in the spirit of Oktoberfest.
Fremont Brewing Company in Seattle, Washington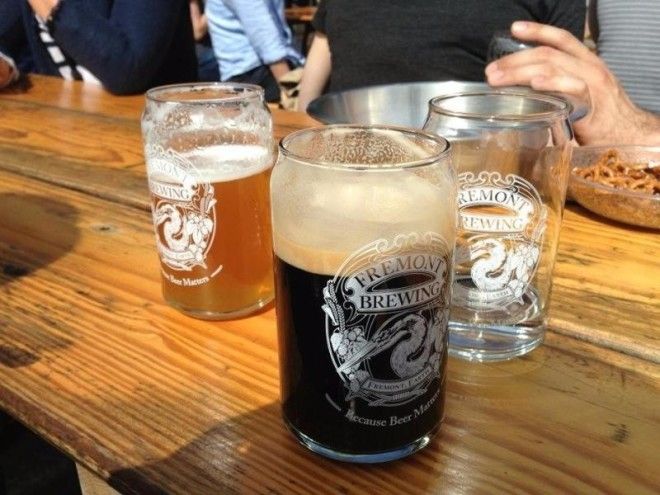 Fremont Brewing is located in Washington state, the second-largest hop growing region in the world. To celebrate, they throw a rockin' Oktoberfest celebration complete with a 5k run (finish line beer included), tasting garden, beer garden, stein hoisting competitions, and an annual German "Miss Buxom" beauty contest. The festival runs from September 18-20.
Draught House Pub & Brewery in Austin, Texas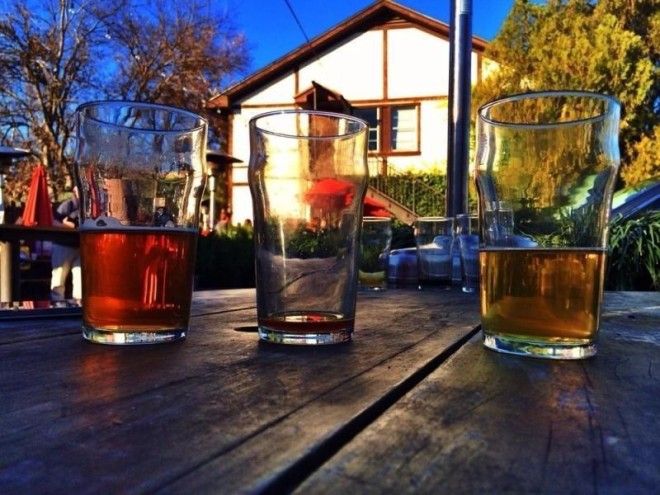 An old-school beer garden that gives away free brats on Saturdays sounds like the ideal place to spend a fall afternoon. Draught House Pub & Brewery has 70 beers on tap, including two of its very own German Hefeweizen brews. Foursquare users call it one of the best beer bars in Austin.
Frankford Hall in Philadelphia, Pennsylvania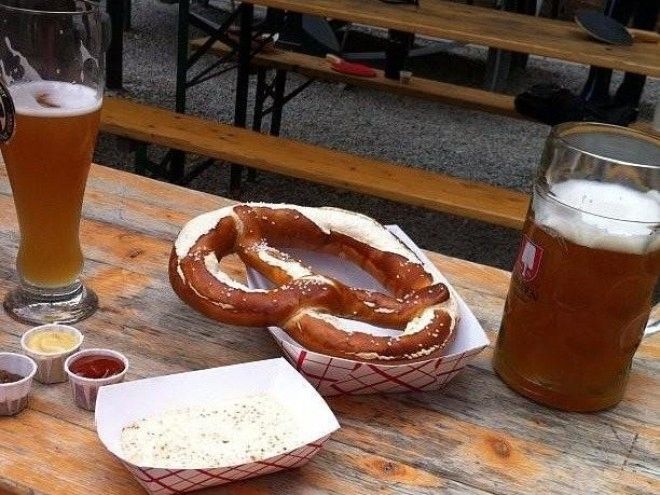 With German menu items — everything from strudel to schnitzel — and a draft list made entirely of German beers, Frankford Hall is sure to satisfy even the most traditional Oktoberfest revelers. This beer garden is kicking off the season's festivities with an all-day block party on September 19 with food, drinks, and live music in the streets of Philly.
Radegast Hall & Biergarten in Brooklyn, New York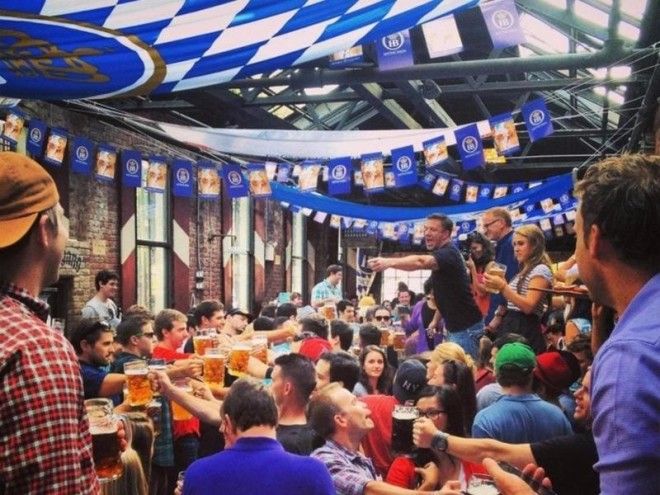 Radegast Hall & Biergarten is an authentic German-style restaurant and bar that Foursquare users are delightfully surprised to see in New York City. This year, they're hosting a three-week Oktoberfest celebration that includes pig roasting, beer tastings, keg tappings, mug-holding contests, and traditional German fare.
Cisco Brewers in Nantucket, Massachusetts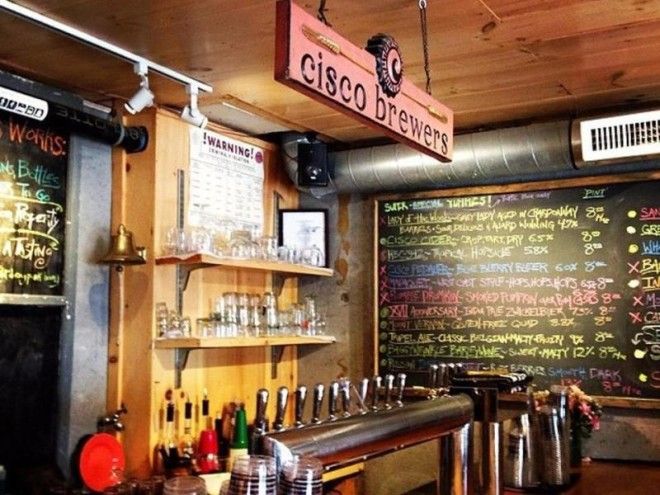 Cisco Brewers is highly rated on Foursquare because of its unique set-up – it's a brewery, distillery, and winery all in one. A huge courtyard, frequent live music, and dozens of Cisco brews to choose from make this a Nantucket favorite.
VBGB Beer Hall & Garden/Restaurant in Charlotte, North Carolina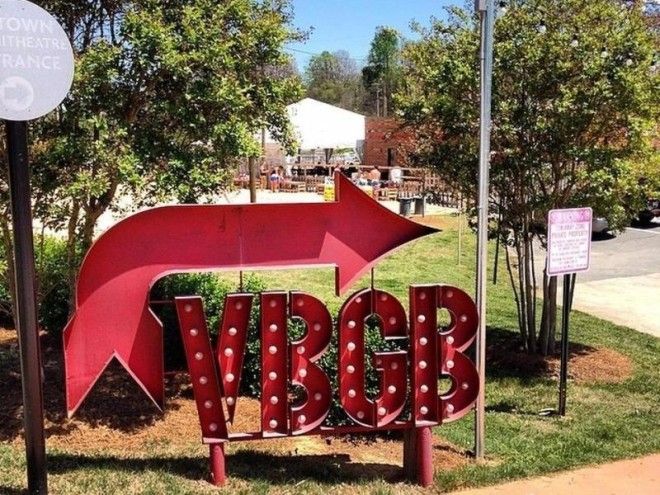 VBGB features Charlotte's largest outdoor patio, where you can enjoy a selection of 30 beers on tap. The beer garden also serves German snacks like sausages and huge Bavarian pretzels with beer cheese.
Bearden Beer Market in Knoxville, Tennessee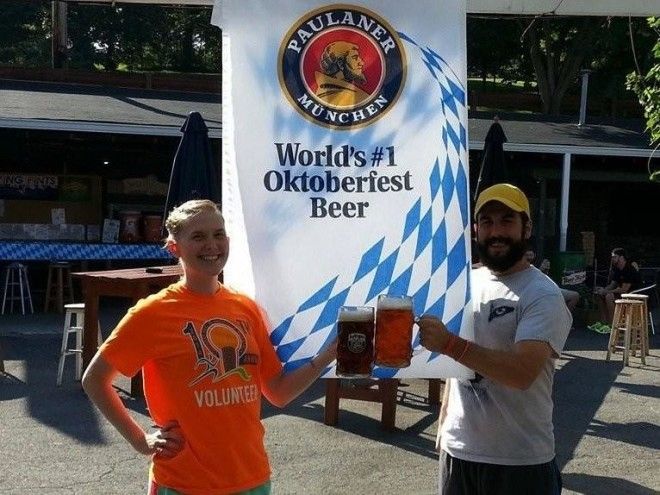 Bearden Beer Market is kicking off their Oktoberfest celebrations the traditional way with a 6 a.m. keg tapping on September 19. The festival is potluck style, inviting fest-goers to bring their favorite German dish to share while games of Hammerschlagen (a contest where participants must drive nails into a log) take place.
Moon Tower Inn in Houston, Texas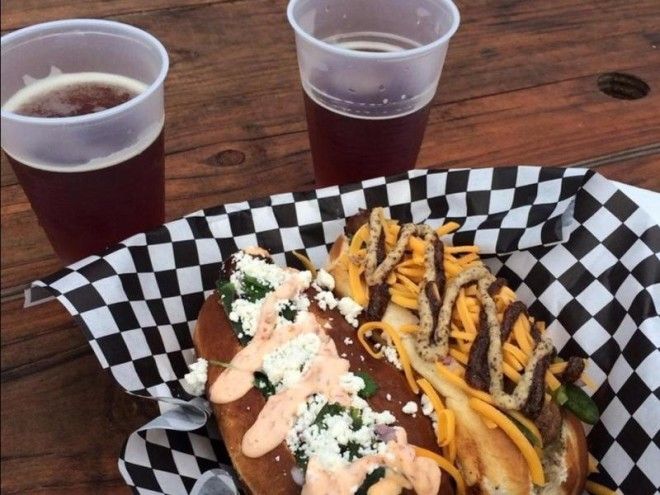 Moon Tower Inn specializes in "cookworks and sudworks." Their featured game dogs are inventive and pair perfectly with one of the dozens of craft beers on tap. If you're looking for a place off the beaten path to celebrate the season, this is it.
Zeitgeist in San Francisco, California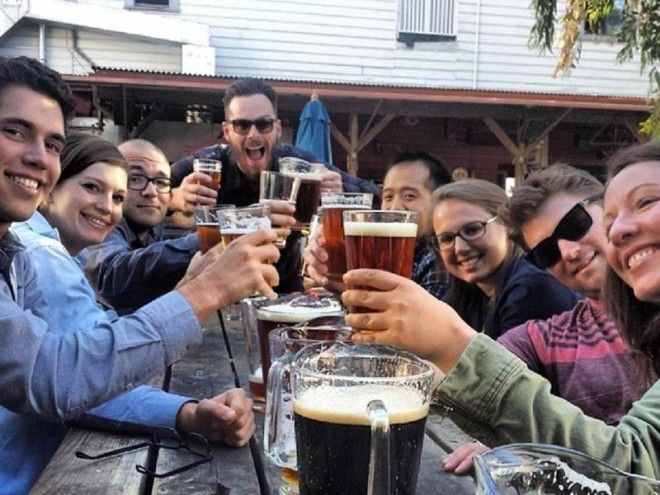 Touted as San Francisco's top beer garden, Zeitgeist is offering up 10 different Oktoberfest beers on October 5. The outdoor beer garden is also inviting guests to dress up for the lederhosen and dirndl best-dressed contest, and rock band Bayern Maiden will be performing.
Pier 13 - P13R in Hoboken, New Jersey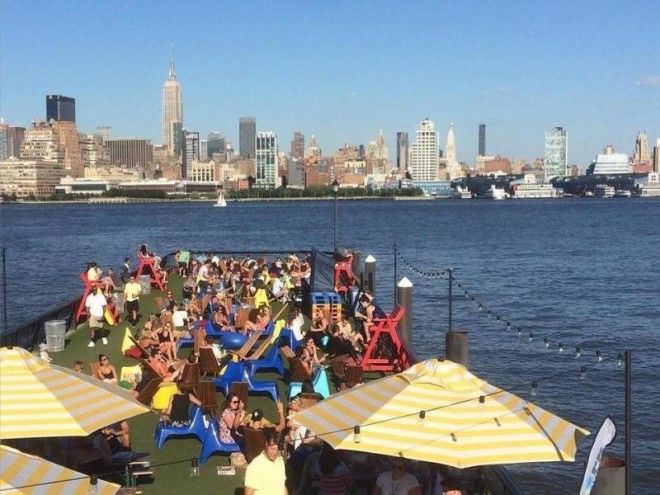 Pier 13 is a waterfront spot with breathtaking views of the New York skyline, an expansive selection of craft beers, and a rotating roster of the area's favorite food trucks. Starting October 2, Pier 13 is serving up $4 pumpkin drafts at their third annual pumpkin patch.
Garden District in Washington, D.C.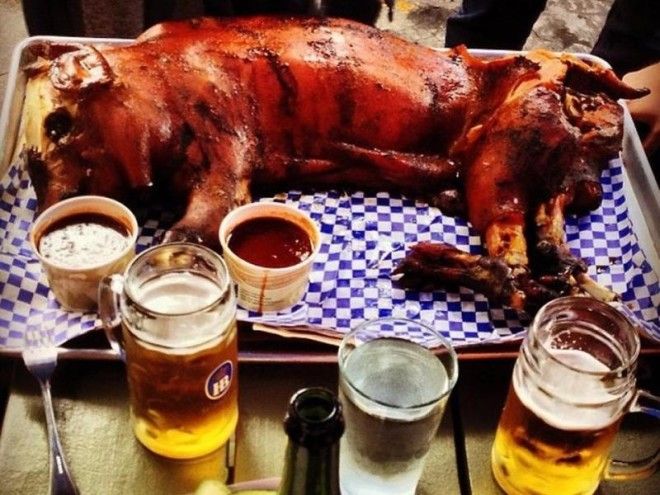 The owners of this D.C. staple have created an atmosphere that's part backyard BBQ and part Bavarian biergarten. The best way to celebrate Oktoberfest at Garden District is with bratwurst, kraut, and an original Hofbrauhaus.
The Biergarten at The Standard in New York City, New York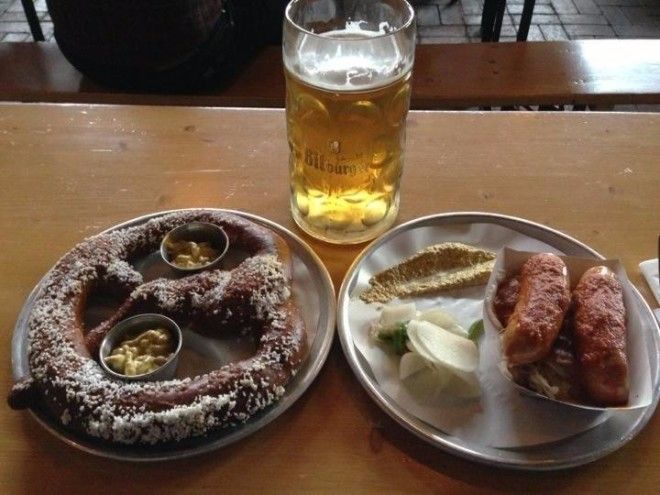 The Biergarten at the Standard Hotel sits right under the High Line in the Meatpacking District. The bar serves up traditional Bavarian fare coupled with boots and steins of Germany's finest brews. Plenty of cozy indoor and outdoor space creates an atmosphere of a literal garden filled with beer.
Rathskeller Biergarten in Indianapolis, Indiana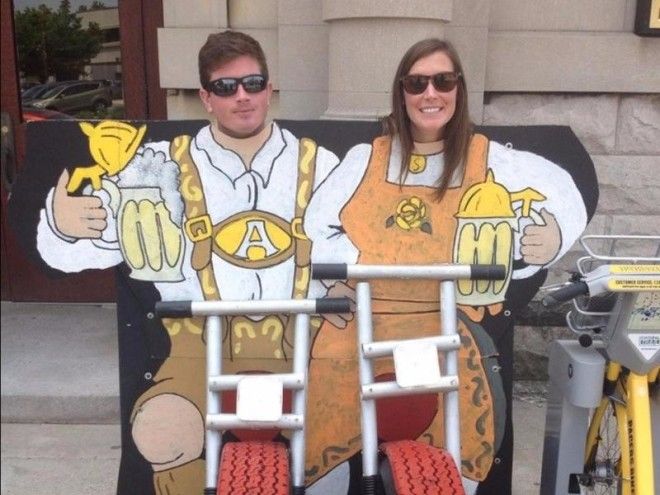 This beer garden strikes a balance between a lively Munich beer hall and quaint Bavarian inn. Rathskeller Biergarten is kicking off festivities on September 25 with live music by Oktoberfest band Polka Boy. Get in the spirit by sampling from an overflowing list of German beers with a side of hot wurst.
BONUS: Pier 15 in New York City, New York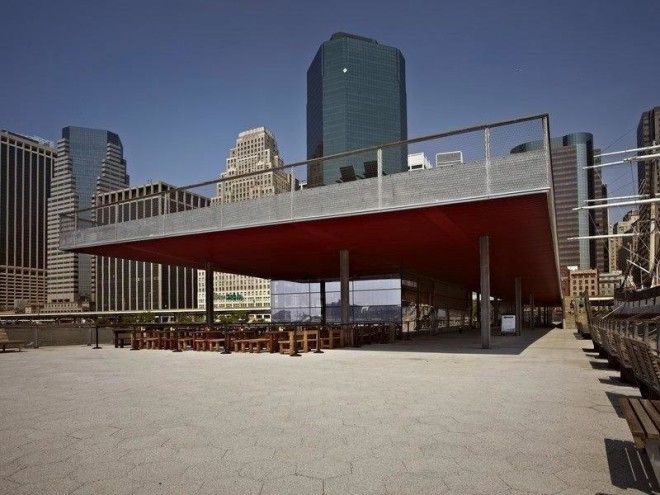 While this one didn't make Foursquare's list, it's certainly worth a mention. The Watermark Bar and Lounge is hosting a three-weekend long celebration on Pier 15 with free entry, live entertainment, and everything on the menu priced at $8 –including traditional Hofbrau, Weihenstephan, and Radeberger beers.