Where you watch a movie makes all the difference.
Today, you can catch a flick while lounging in a hot tub, laying on a private beach, or in a '50s-style drive-in cinema complete with your own convertible car.
We've put together a collection of movie theaters around the world that take going to the movies to a whole new level.
From a floating cinema in London to one that offers gorgeous backdrops of the Sydney Harbour in Australia, here are 16 incredible movie theaters.
Hot Tub Cinema is a pop up event that screens films across spaces in London, Bristol, Birmingham, Manchester, New York, and Ibiza. You can book a whole hot tub to share with six of your friends and each tub comes with a tub waiter.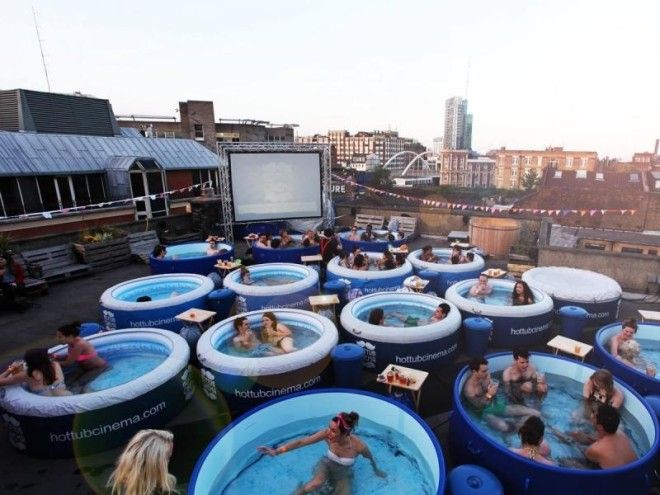 Enjoy movie screenings in June and July while gazing at the breathtaking Karlskirche church in Vienna, Austria, during Open Air at Karlsplatz.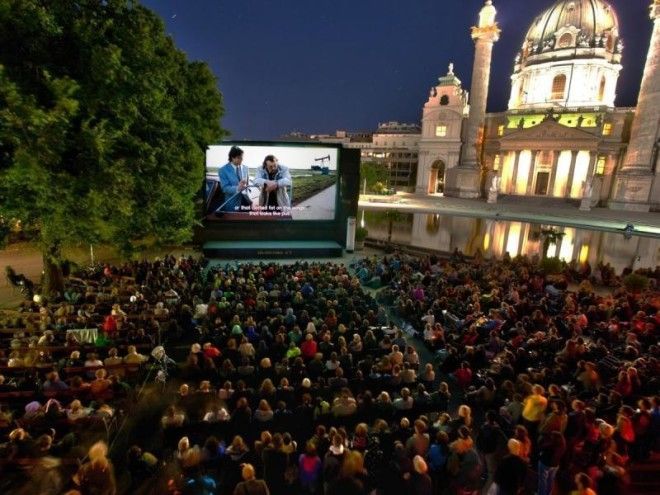 The Edible Cinema, located in London, is an immersive theater experience where guests are given a tray of numbered mystery boxes filled with bite-sized foods that coincide with scenes in the movie being played.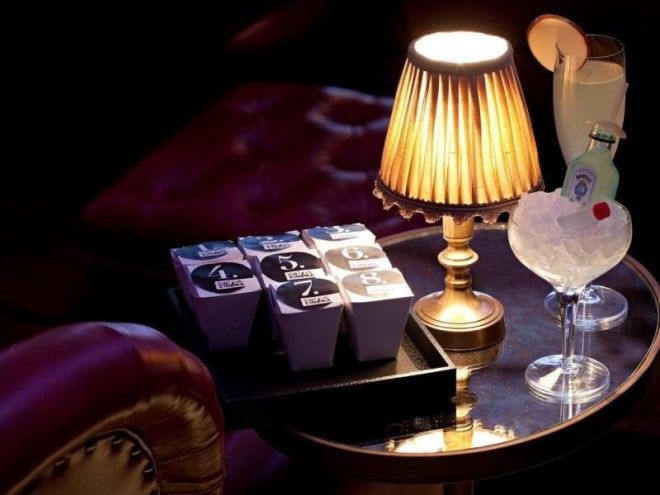 Also held in the summer, Il Cinema Ritrovato plays over 400 films that range from rare archived movies to the classics in the majestic atmosphere of Piazza Maggiore, located in Bologna, Italy.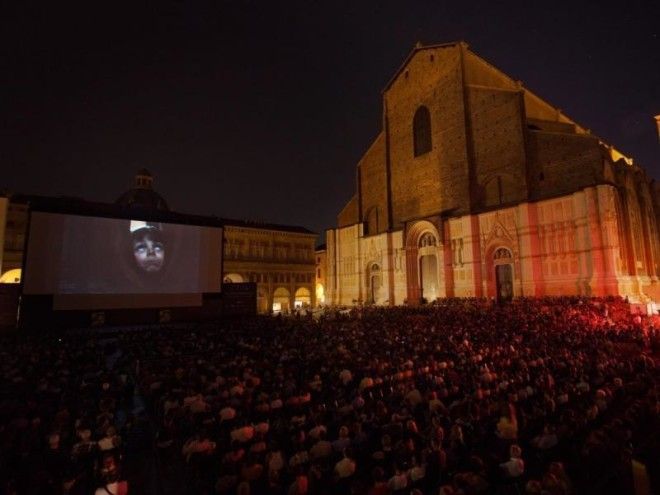 The Floating Cinema is a floating arts venue and theater that travels across the waterways of London and the United Kingdom. The theater is usually moored in East London at the Queen Mary University of London, with one of its most popular locations in London being Kings Cross.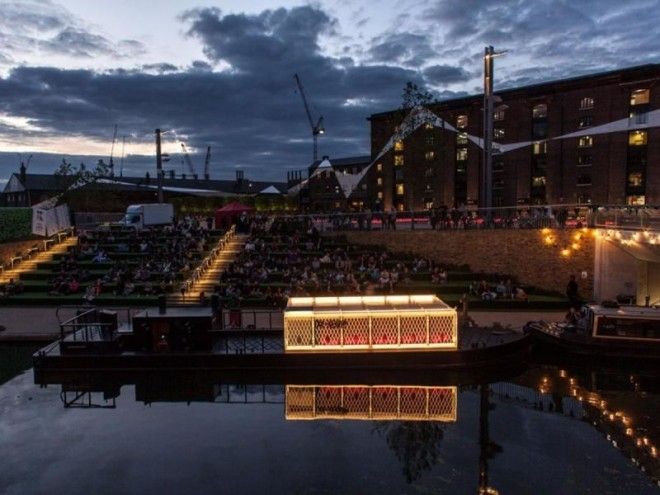 Film on the Rocks includes nine screenings in the summer that range from cult classics to fan favorites. Every movie is preceded by a live concert and performances from a comedian against the stunning backdrop of the Red Rocks Amphitheater in Morrison, Colorado.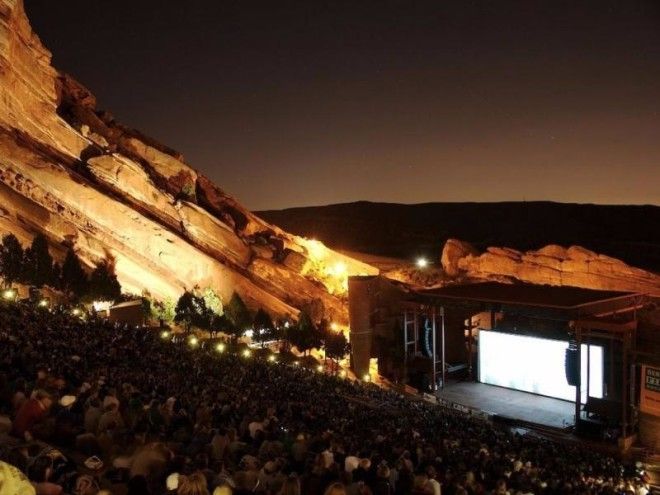 The Sci-Fi Dine-In Theater Restaurant, located in Florida's Walt Disney World, is a '50s-style drive-in that showcases retro Sci-Fi movies and offers an old-fashioned concession stand, scrumptious burgers, and tasty milkshakes to munch on in your own automobile.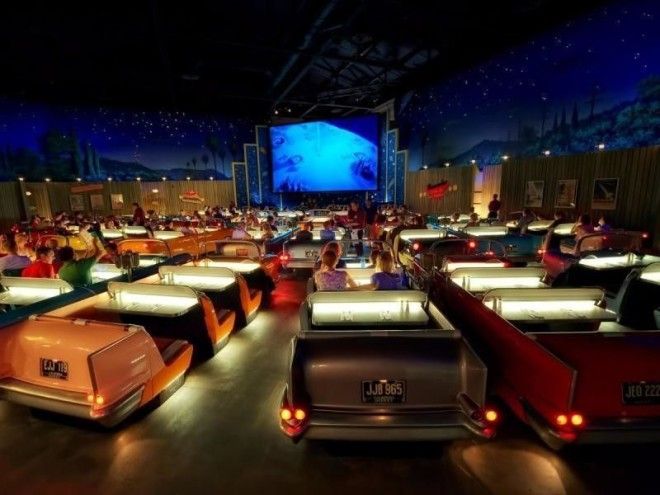 Based in South Wales, in the United Kingdom, Sol Cinema is a traveling solar cinema that seats 8 guests and plays films lasting anywhere from 60 seconds to 10 minutes.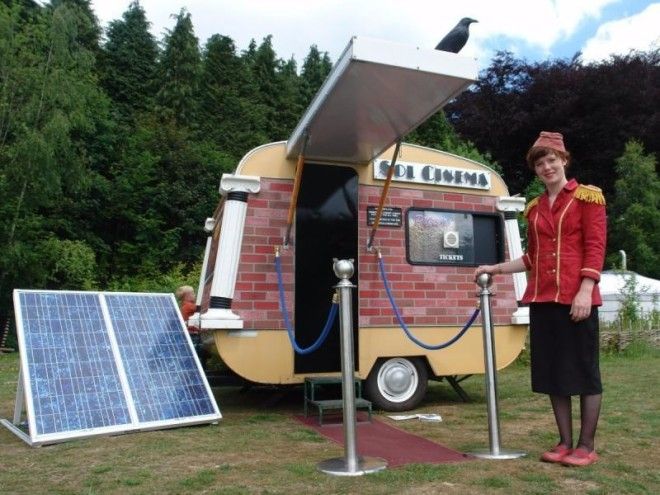 Cineteca Madrid dedicates itself to showing nonfiction productions in Madrid, Spain. Here, you can view a wide variety of alternative films, independent movies, and documentaries while gazing at the building's incredible light designs.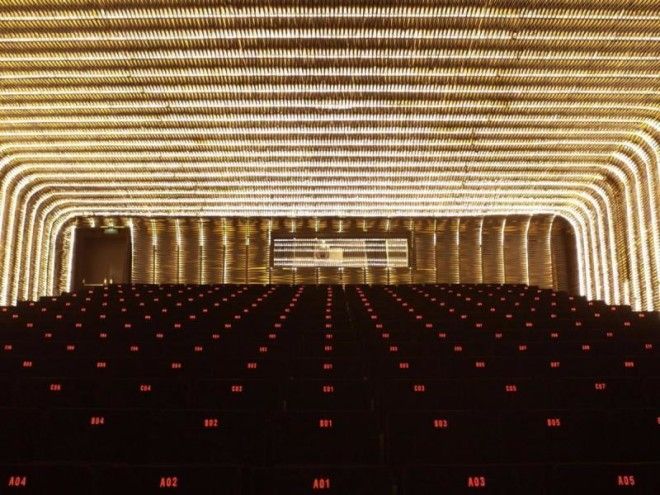 DokuFest is an international documentary and short film festival that takes place in Prizren, Kosovo, in August. The festival hosts the Kino Kalaja cinema, which provides panoramic views of the city, as well as a riverbed cinema.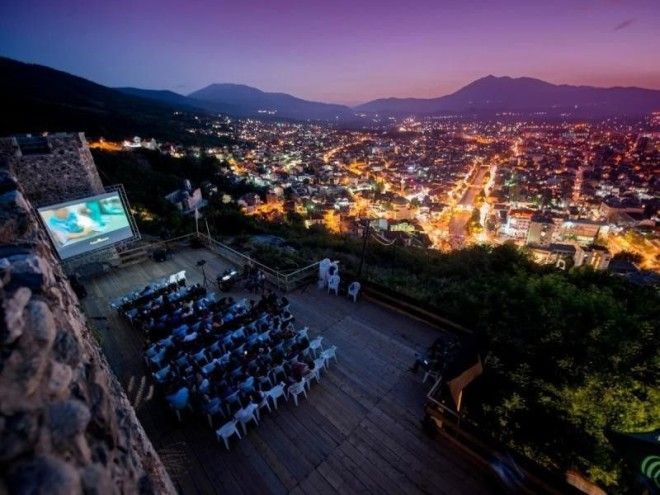 The Archipelago Cinema was built as a part of the Film on Rocks Yao Noi Festival and was located on Kudu Island, in Thailand. After the festival, it was taken down and donated to the community of Yao Noi as a playground and stage.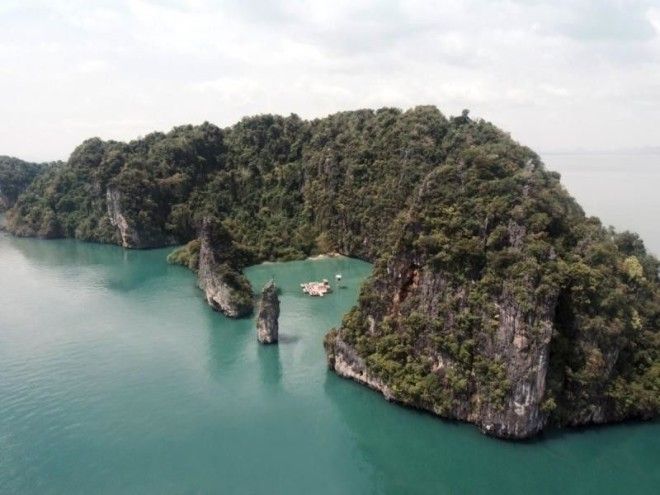 Films At The Fort is an open-air cinema event that takes place in the natural amphitheater of Singapore's Fort Canning Park in August. The combination of award-winning films, gourmet food, and wine makes for a relaxing experience.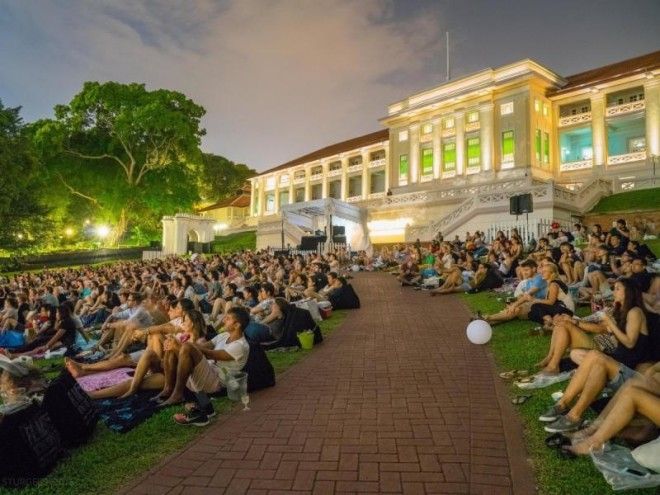 The St.George OpenAir Cinema sits on the Sydney Harbour of Australia and plays films throughout the months of January and February each year.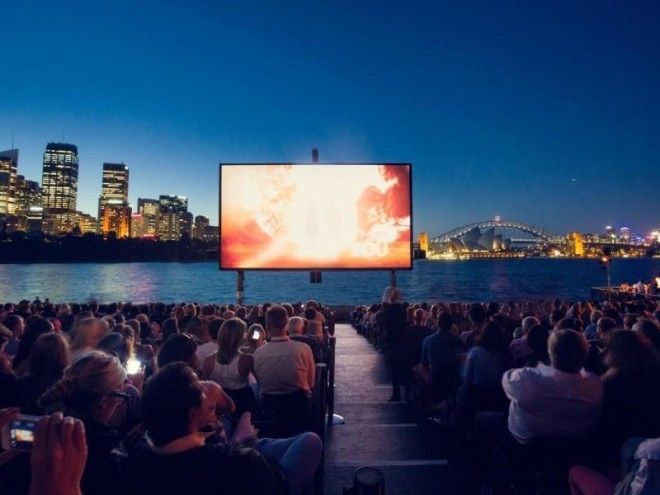 The Alamo Drafthouse Cinema, originally started in Austin, Texas, has locations in various cities including Los Angeles, San Francisco, New York City, and Kansas City (among others). The cinema is known for its quirky interaction themes and boozy beverages that make it a favorite for adults.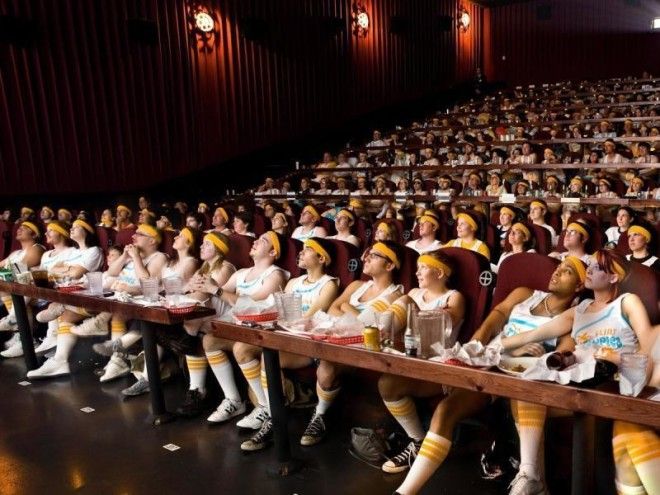 Coney Island Flicks on the Beach lets visitors enjoy free movie screenings from June through the end of August on the shores of Coney Island in Brooklyn, New York.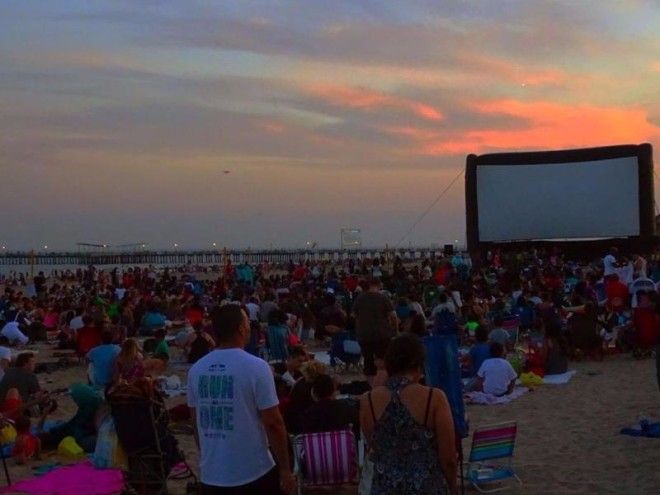 Get cozy on your bean bag, snuggle up in a blanket, and sip on a glass of wine while viewing a movie at the private beach of Amante Beach Club, located in St Eulalia, Ibiza, Spain. From May through October, movie nights take place in the beach surrounded by dramatic rocks and lush greenery.