As daylight hours start to dwindle and temperatures commence their downward slide, let us wax nostalgic about the summer via vintage photos of Blackpool, England. For more than 100 years, the quaint seaside town offered fun for residents and tourists alike: from donkey rides to beauty contests and diners to drink carts, the sun always shone in Blackpool..at least for a time.
In 1954, British photojournalism magazine
Picture Post
sent photographer John Chillingworth on assignment to Blackpool.
Chillingworth was to document the thriving tourist location—between the years of 1901 and 1951, the seaside town's population
tripled
—at what happened to be the end of its heyday.
Soon after Chillingworth snapped these color shots, Blackpool's popularity fell. Improved highway infrastructure and affordable flights to warm destinations such as Spain presented vacation goers with more exotic (and attainable) travel destinations than Blackpool, and the northwest England town began to feel it. Fewer crowds meant fewer businesses, and the erstwhile resort town began to shrink in size and acclaim.
As with summer, though, when Blackpool was at its height, nothing else could compare. We look back at Blackpool's glory days in Chillingworth's photos:
Three women playfully pose around a gentleman who looks to have had a little too much fun at the beach.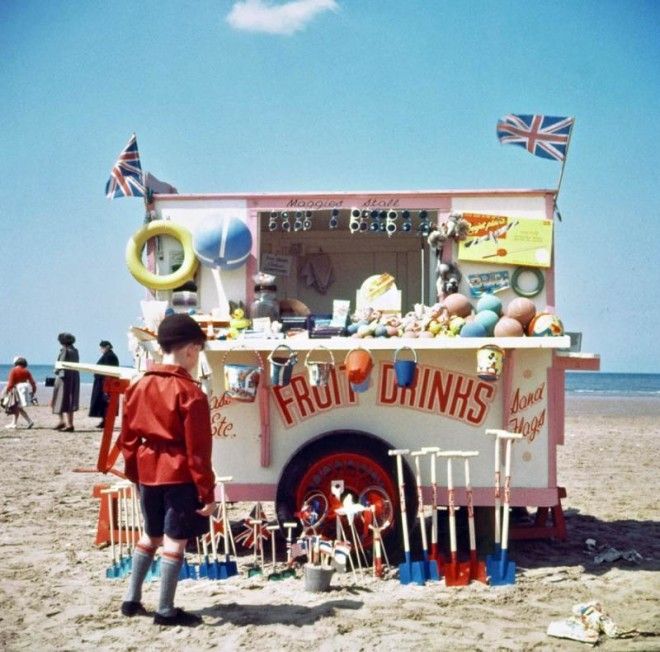 A young boy takes in all the goodies at the drink stand.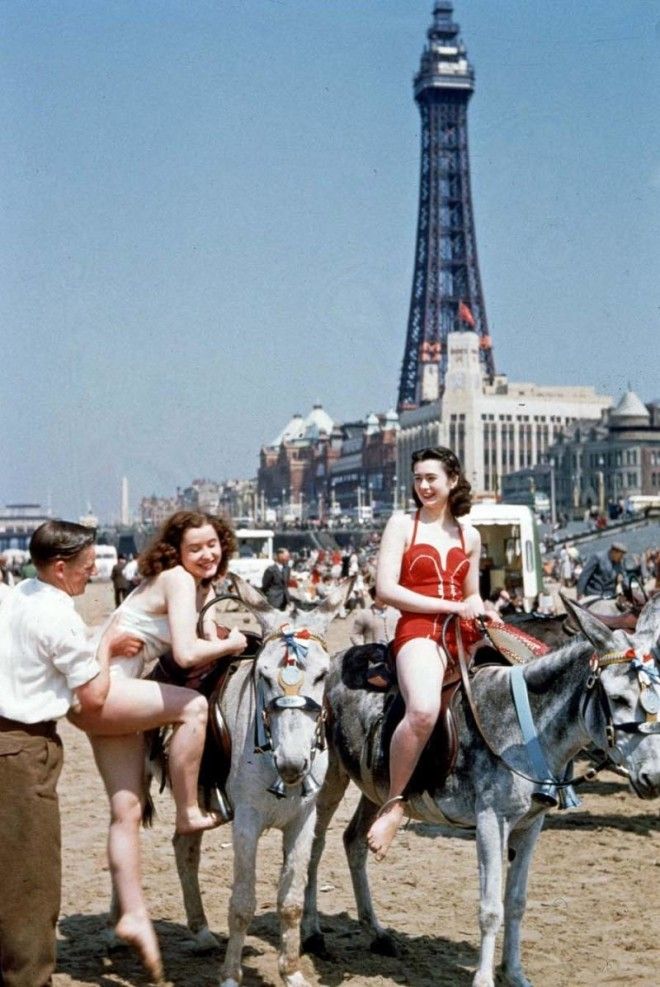 A young woman gets a helping hand while preparing to go for a
burro
ride.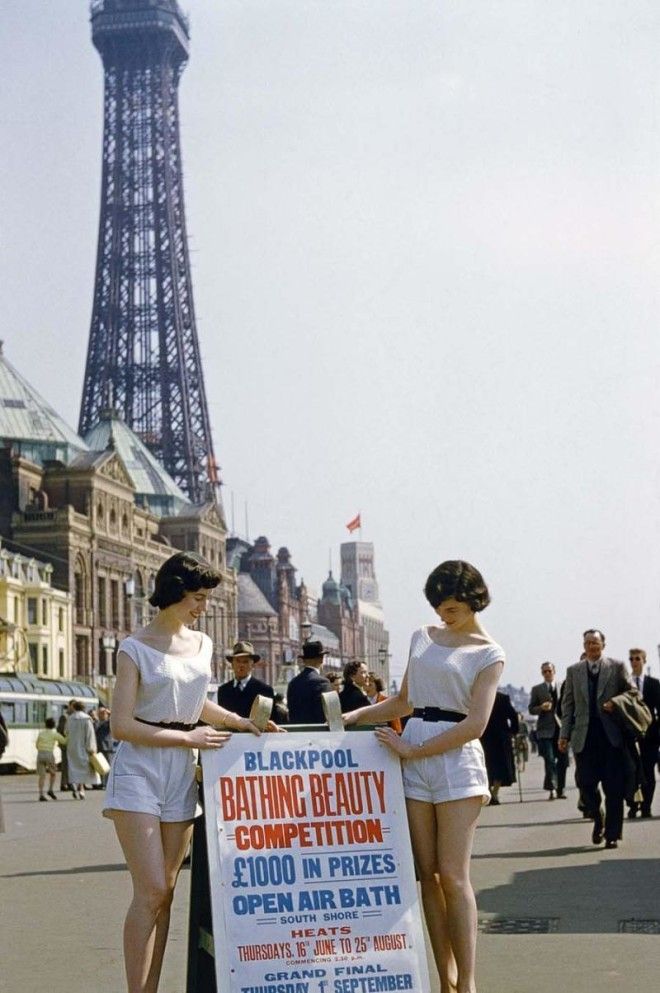 A sign touts the Grand Final of the Bathing Beauties competition.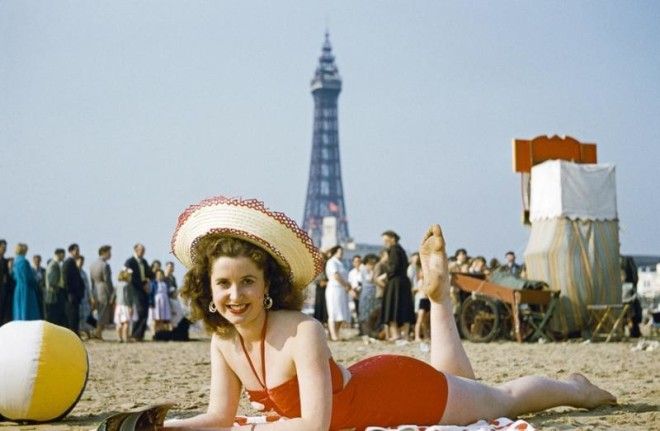 A woman poses while she reads a magazine in the sun.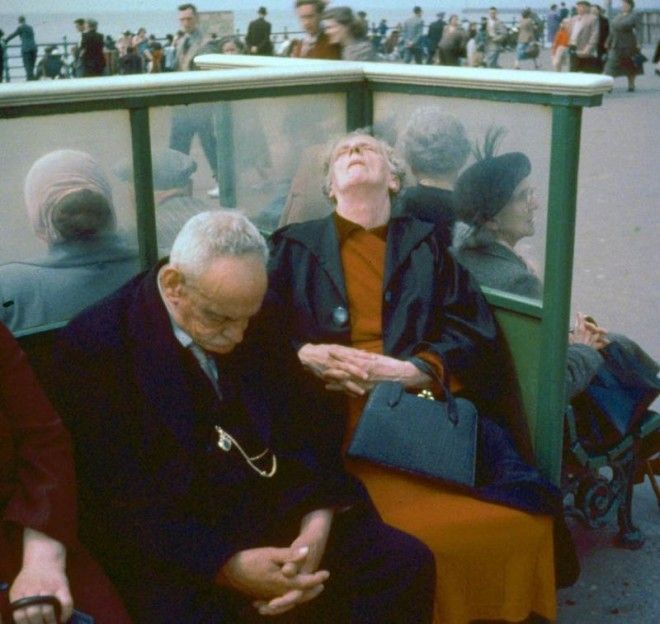 Even during a fun filled day by the ocean, sometimes you just need to find a place to take a nap.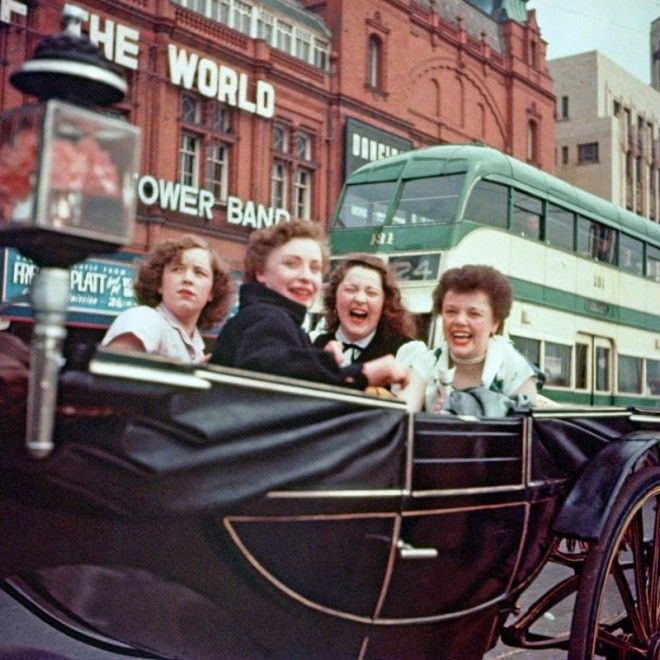 A group of women having a whale of a time during a beach side carriage ride in Blackpool.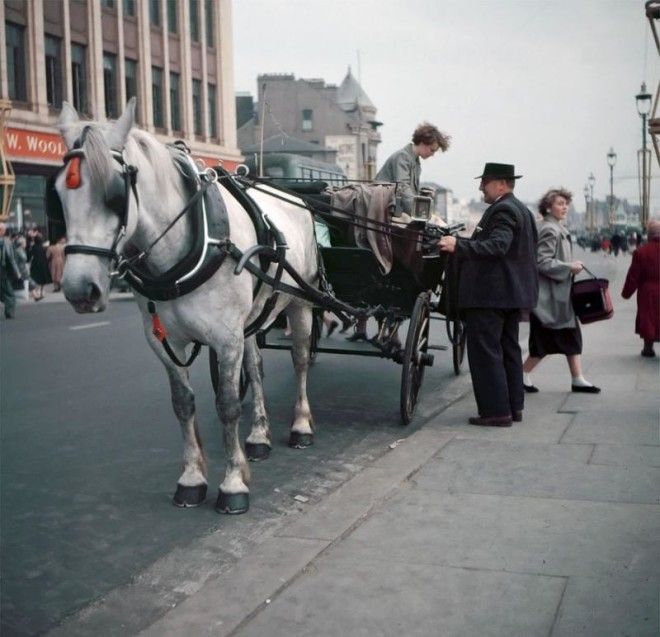 Many visitors enjoyed a ride in the horse-drawn carriage.
The 'Jugs of Tea, Minerals and Sandwiches' stand at Blackpool beach.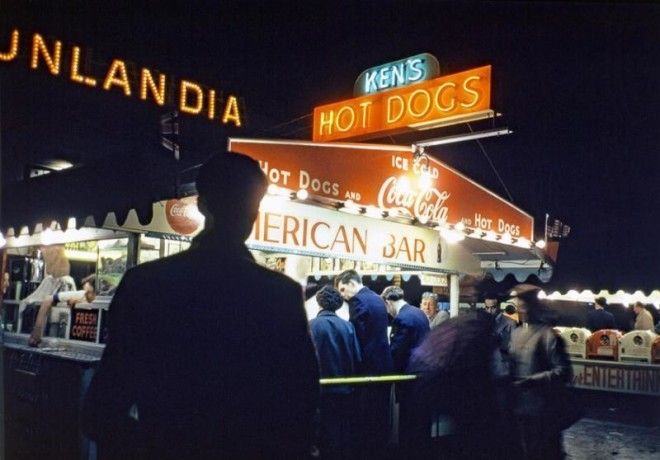 Ken's Hot Dogs food stand at Blackpool beach.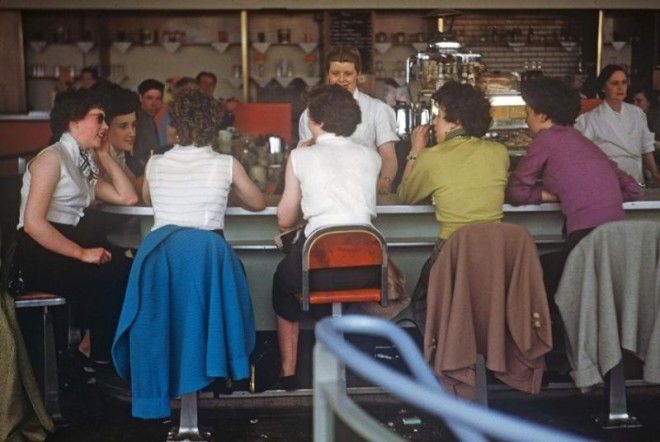 A full beachside diner would certainly be a popular 1950s hangout.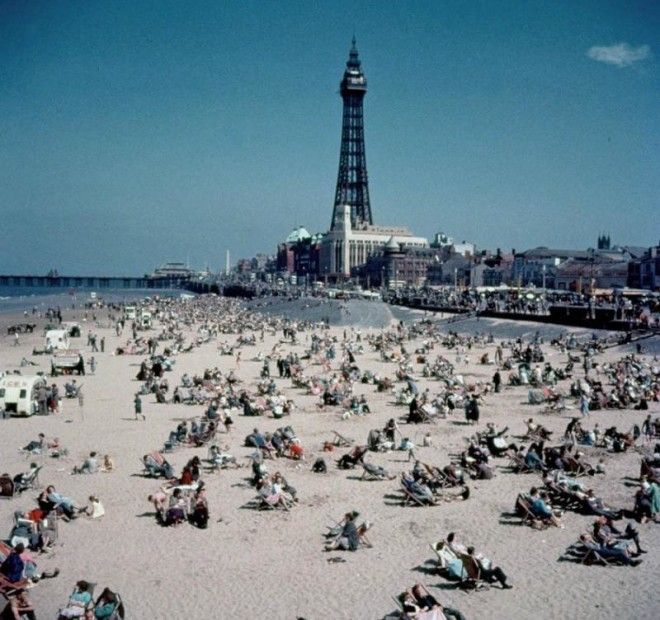 At the height of its popularity, Blackpool beach was bustling with tourists and locals alike.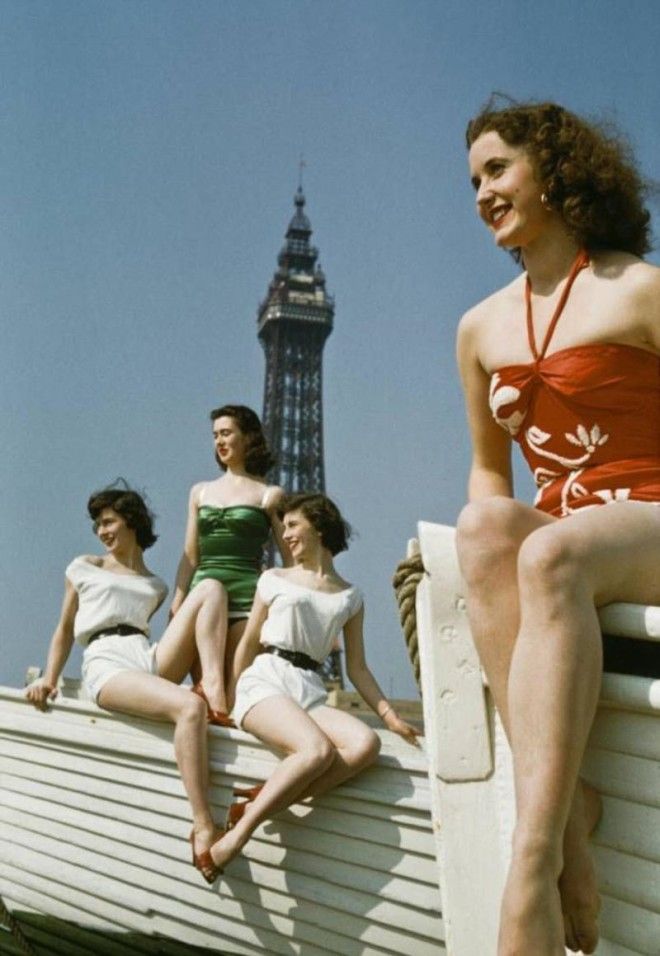 The Blackpool Tower is visible behind the posing beauty queens.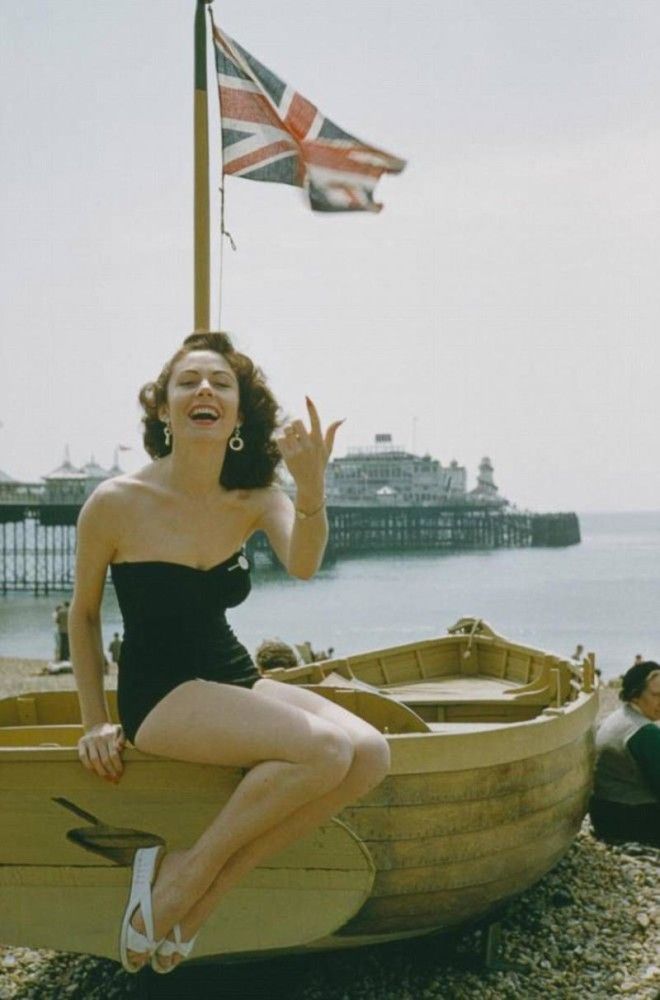 The Union Jack looks over one of the Blackpool beauty queens posing for the photographers.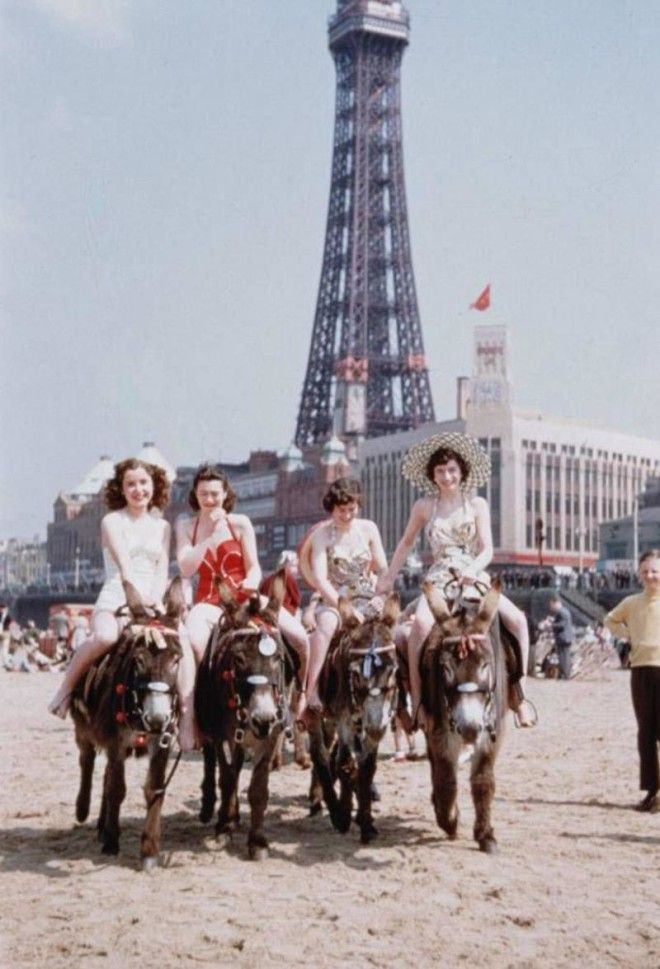 Donkey rides were a popular way to pass the time on Blackpool beach. Though the beach is no longer the hot destination it once was, donkey rides are still offered to the current day visitors.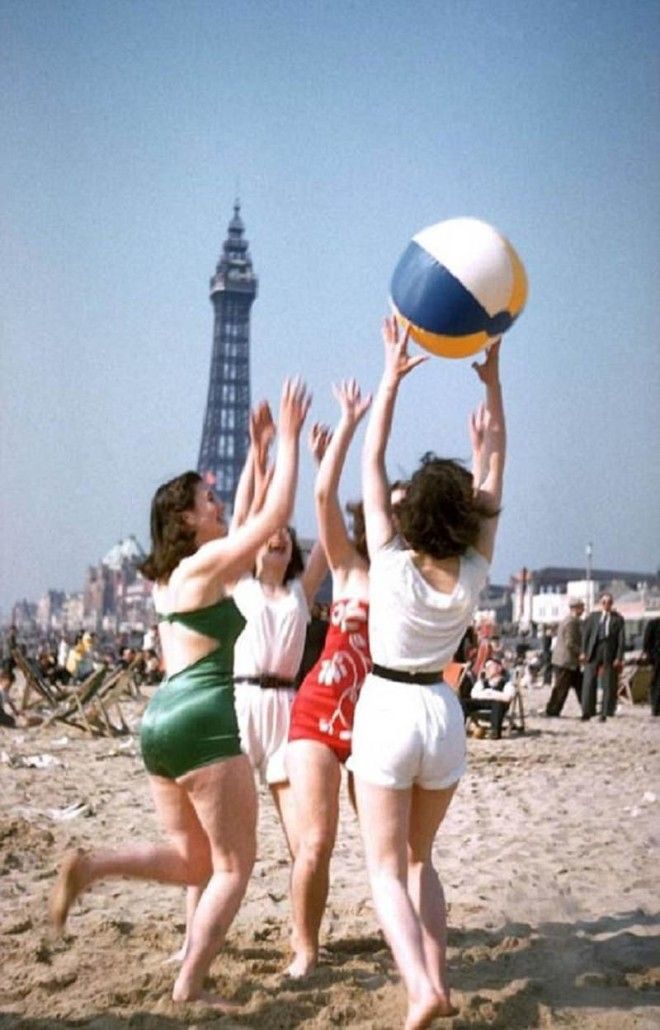 One of the beauty queen contestants attempting to keep a beach ball away from three fellow contestants.