More and more research is confirming that practicing yoga regularly is one of the best ways to improve your emotional and mental health. In fact, there is strong evidence that yoga helps improve symptoms experienced by people with lower back pain, depression and anxiety, and even autoimmune conditions. It can also help reduce post-partum depression. In addition to reducing pain and improving your mood, yoga also gives you greater flexibility and a toned body.
Yoga focuses fundamentally on your breathing while you hold poses, which creates a more meditative frame of mind. This promotes mindfulness, which has been shown to help those struggling with certain addictive behaviors.
The best reason to consider yoga is its versatility. Anyone can do it anywhere. If you think that you need to spend an hour at a top yoga studio to enjoy the benefits of this amazing therapy, you're wrong. You don't need to carve out a ton of time or have a lot of money or athletic prowess. All you need is a mat and instructions on how to strike those healing poses.
While all yoga positions are beneficial, here are eight power poses that you can do in about 10 minutes to gain all of that yoga goodness when you're pressed for time. Here's what you can expect if you do this routine daily.
You'll Earn Strong LegsThe chair pose is a must for getting glamorous legs. It strengthens the ankles, thighs, calves, and spine while stretching out the shoulders and chest.
You'll Build Better BalanceThe warrior pose helps create muscle stamina and balance. It also helps relieve stress in frozen shoulders while toning the arms, legs and lower back as you work to maintain stability.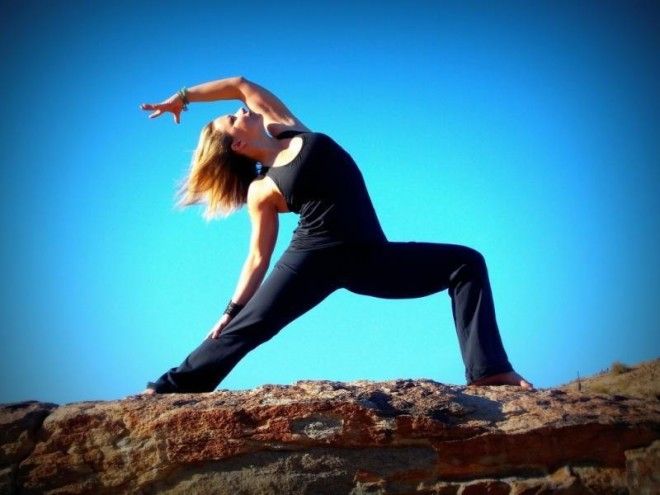 You'll Develop Flexibility and Strong Shoulders
The dolphin pose not only gives your body a good overall stretch, but holding your upper body with your arms helps tone your shoulders. It also opens up the front of your body while helping to relieve stress and mild depression.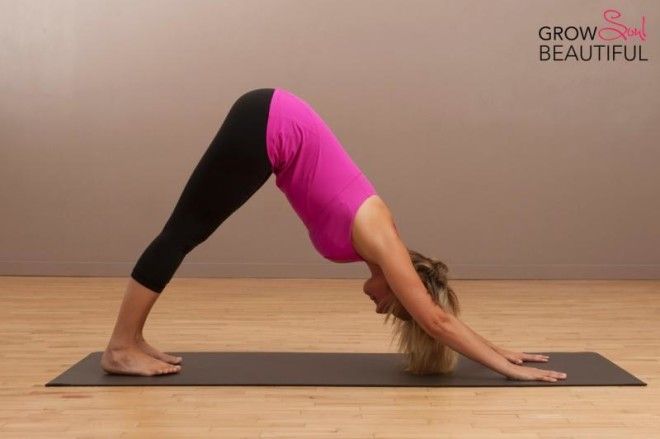 You'll Create a Rock-Hard Core
The dolphin plank fully engages your core as you tighten your stomach's abdominal muscle sand your glute muscles to support the spine. If you relax those muscles, your entire form falls. If you find that this pose is too easy, try lifting one leg off the ground to further engage your core muscles and balance. If you want some ripped abs, this pose will help you get there.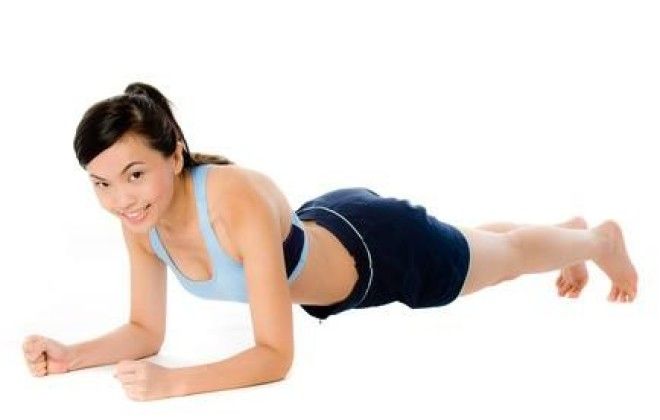 You'll Lose Those Love Handles
The side plank will tone your flank muscles, which is where your love handles can develop. Like many other yoga poses, this one also works on improving your balance and flexibility.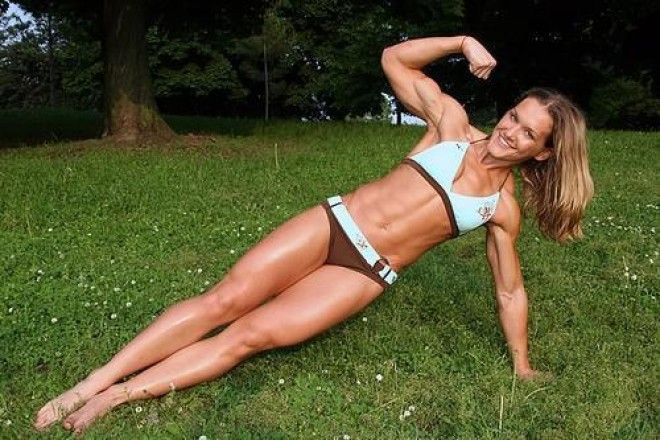 You'll Tone Up Your Arms and Back
The plank is basically like holding the top of a push up. It tones all the core muscles of your body. Your back muscles hug your spine while your arms support the bulk of your weight and your abs keep your body straight. If you don't engage your core, your body will give up the fight against gravity and sag; so try to keep your body straight like an arrow.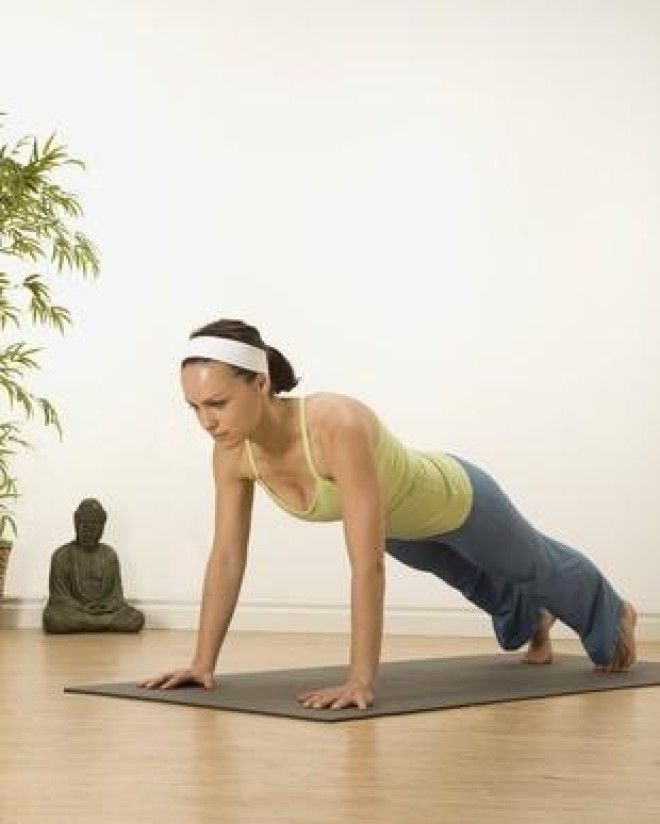 You'll Get Ride of Wobbly Arms
If your arms keep waving long after you've stopped, this is a great pose for toning up your guns. The four-limbed staff pose really helps to strengthen the entire arm, since you are using those muscles to balance and support most of your weight.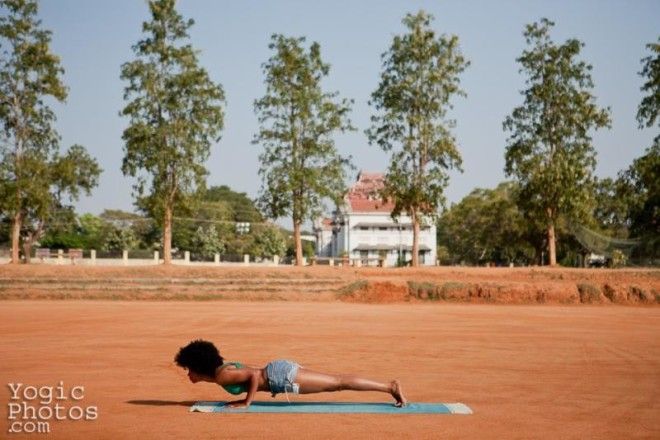 You'll Improve Posture and Stability
If you struggle with poor posture, yoga can help. While yoga isn't the only type of exercise that can improve posture, it certainly is one of the main avenues to achieve a better stance. The boat pose engages the deep abdominal muscles, as well as strengthening the hip flexors and spine. Make sure to keep your belly firm and don't slump your shoulders in this position.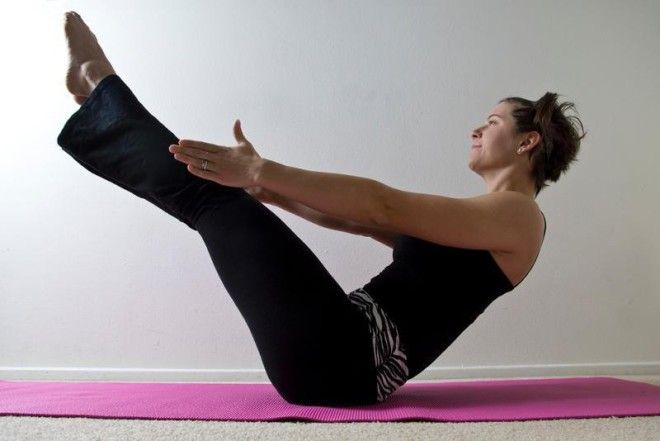 If you can form this ten-minute yoga habit, you will find that it becomes a wonderful retreat from the hectic craziness of life. Don't forget to breath deeply during each pose. One of the many reasons that yoga has so many benefits is due to the deep, rhythmic breathing that it utilizes. Also, try to hold the pose for at least five to ten slow breaths. However, if you feel that you are losing your form, it's fine to take a rest.
There's not doubt that life is stressful and fast-paced. However, you will find that it really isn't that difficult to improve your overall well-being by just investing ten minutes per day to work on your heath.
It's time to enjoy the many benefits of yoga. So make the time! Your health is worth it!