Getting into shape can help you avoid a long list of potential health complications, ranging from diabetes to cardiovascular disease.
According to the U.S. Department of Health and Human Services, 68.8 percent of Americans are overweight, and the best way to improve your overall health is by taking steps to reduce this problem. It is also imperative to exercise regularly and stay on top of your daily medical needs such as taking prescription medications. Fortunately, there are numerous apps available that can assist you with your health-related goals. We have compiled a diverse list of 10 useful apps to make you healthier that are sure to help you get started.
1. Because You Need Motivation to Start Running or Walking: Use Zombies, Run!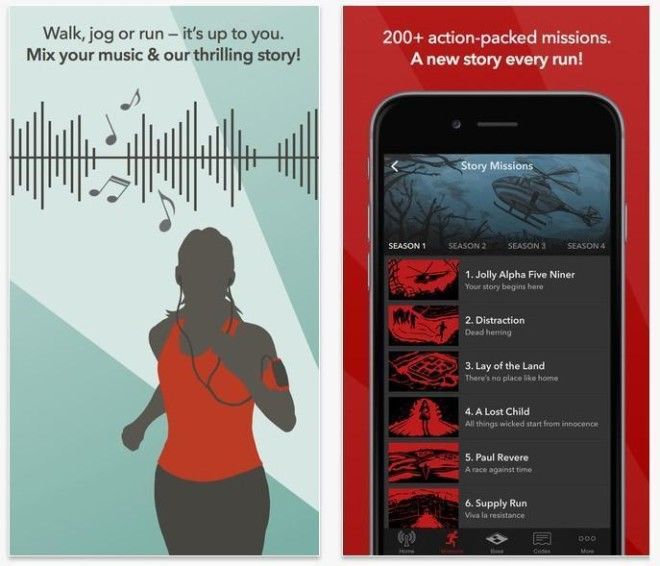 There are many apps dedicated to helping you track the amount of miles that you run, walk or jog, but not many of them turn the entire experience into an interactive game. With the Zombies, Run! app, you will be able to collect items and complete missions by staying on the move. If you fail to keep a steady enough pace, the zombies are certain to close in on you, and this will cause you to fail your current mission. The combination of a mileage tracker and fun zombie game makes this app a must have for anyone who enjoys "The Walking Dead" and prefers the competitiveness of gaming over simply going out for a run.
2. Because Having an Active Social Life is Good for Your Health: Use Capshare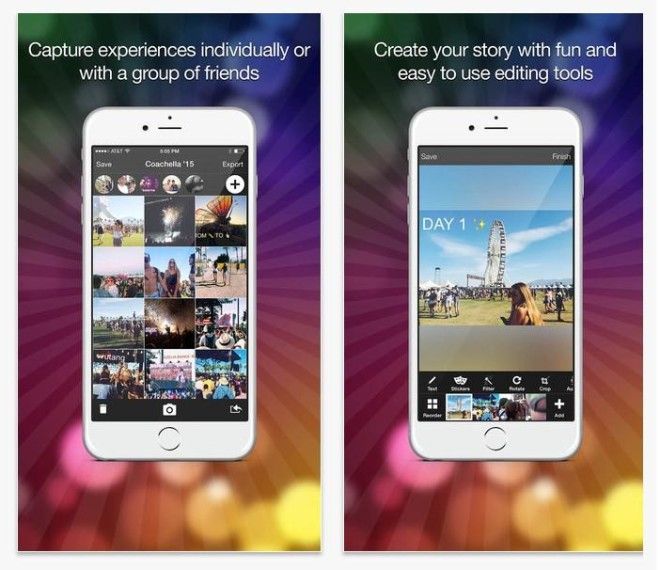 Several studies have proven that maintaining a rich social life can have a positive impact on your physical and mental health. In fact, the Mayo Clinic has indicated that quality friendships are one of the best ways to enhance an individual's life. With this in mind, social networking apps can actually make a notable difference in your health. Additionally, apps such as Capshare give you the opportunity to document your journey toward increased health and wellness. This particular app is especially worthwhile due to all of the extra tools that it provides, including interactive movies, special effects, text captions, videos and music. Capshare is also very user-friendly, which makes it a breeze to stay in touch with friends and loved ones.
3. Because You Need to Fully Understand What You're Eating: Get Fooducate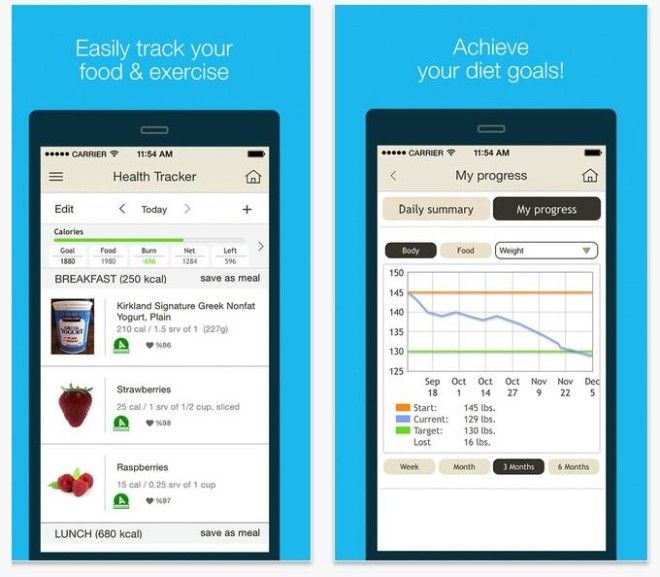 Are you aware of which foods are healthiest for your body type and weight loss goals? Most people do not have a background in nutrition, and it can also be very difficult to properly track exactly how much food you consume on a daily basis. Instead of letting this stand in the way or taking on the expense of a monthly Weight Watchers membership, you can track everything for free with the Fooducate app. This app is extremely helpful because it allows you to set your own weight loss goals, and you can add your daily food intake and exercise to get an overall health score. People who are used to the Weight Watchers Points Plus program will also enjoy having access to this same tracking metric within the Fooducate app.
4. Because You Need Diversity in Your Workout Routines: Use FitStar Personal Trainer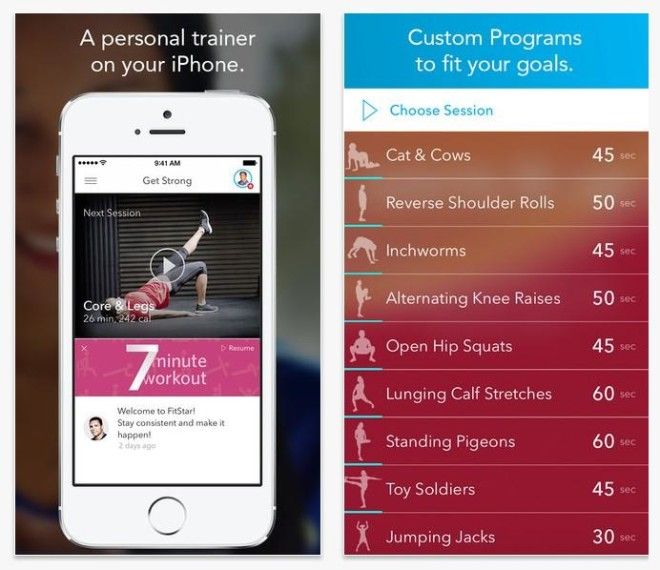 Not everyone has time to go to the gym, and some people are too shy or introverted to exercise in front of others. Fortunately, FitStar Personal Trainer will make it easier to get into shape. After you complete the initial setup process, FitStar creates a personalized workout routine that will enable you to lose weight and strengthen your body. One of the best aspects of this app is that it includes videos that show you how to properly complete each recommended exercise. You will also gain access to new routines every month. Even if you only have seven minutes to spare each day, FitStar will make it possible to become healthier.
5. Because You Need to Stay Hydrated to Improve Your Health: Use Waterlogged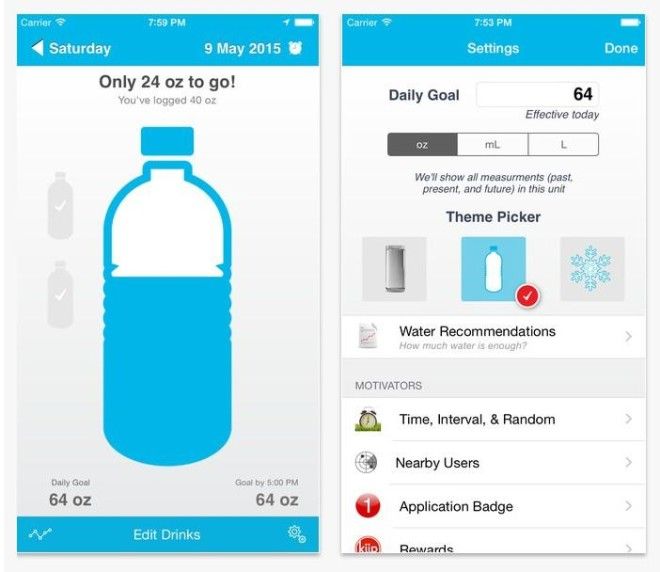 Staying hydrated by drinking enough water on a daily basis can help your health in many ways, including keeping your kidneys properly functional and warding off constipation. However, many people have a difficult time ingesting enough water to help themselves. Part of the problem is that it can be hard to keep track of how much water you have already drunk, but Waterlogged can solve this issue. This easy to use app allows you to set your daily water goal and track each ounce you drink. Once the virtual water bottle is full, you will have ingested enough water to remain properly hydrated throughout the day.
6. Because Everyone Needs a Nudge in the Right Direction: Use Nudge Health Tracking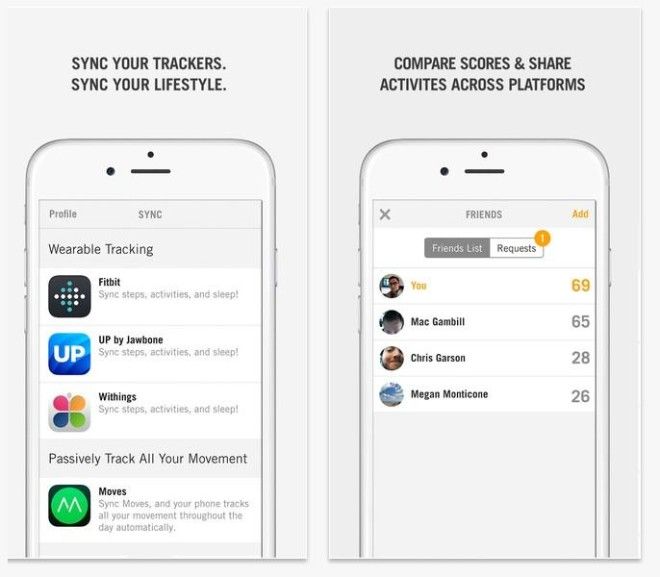 Getting motivated by using an app such as Zombies, Run! is a great idea, but it is just as important to keep yourself moving in the right direction for the long haul. Nudge helps fill this gap nicely by enabling you to sync up all of your fitness trackers so that you can get an accurate activity score. You can also let out your competitive nature by pitting your score against the scores of your friends and family members. This is a useful way to get people to keep working out, even when they would rather stay inside and have a Netflix binge watching session.
7. Because Eating Out Doesn't Have to Derail Your Fitness Goals: Use HealthyOut
No matter how committed you are to tracking the food that you eat, the process can become temporarily derailed when you go out to eat. After all, most restaurants do not offer nutrition information in their menu, and portion sizes can be heavily skewed. Instead of attempting to figure everything out for yourself, you can turn to HealthyOut to help you make wiser choices. This app is easy to configure for your specific needs such as food allergies and daily caloric intake goals. After just a couple of minutes, you will be ready to find a restaurant near you where you can eat out without sabotaging your health and fitness regimen.
8. Because Eating Healthy Doesn't Need to be Expensive: Use Zipongo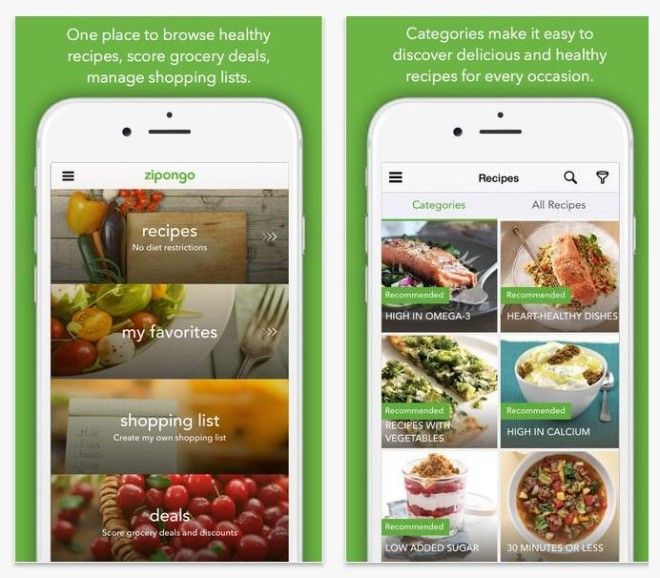 One of the most frustrating things about eating healthier is the price tag that is often attached to higher quality foods. The good news is that the Zipongo app makes it much easier to navigate the grocery store without destroying your budget. Users can look up recipes that are tailored to their needs and create a shopping list. From there, Zipongo gives you the opportunity to search for coupons and sale prices that will bring your total grocery expenses in line with your budget. Aside from the savings potential, one of the best features of this app is the easily sortable categories. Whether you want to make something high in calcium or low in sugar, you can quickly find a suitable option.
9. Because Mental Health is Equally as Important as Physical Health: Use MindShift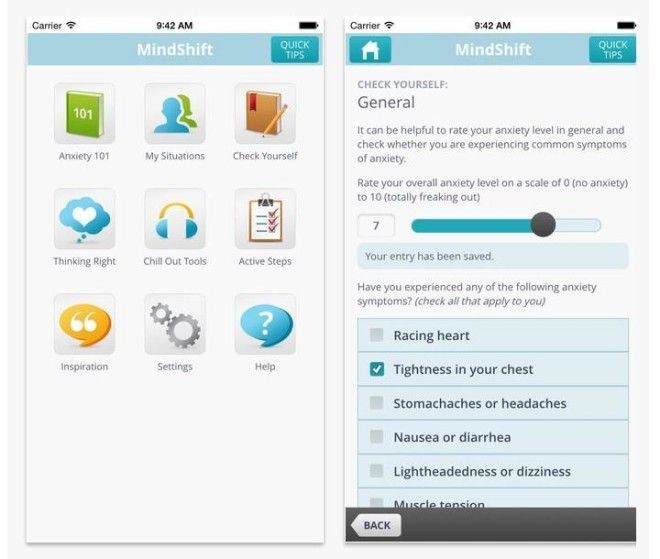 According to the Anxiety and Depression Association of America, anxiety affects 18 percent of the adult population. If you have trouble managing everything from excessive worrying to performance anxiety, you may be able to get your racing thoughts under control by turning to MindShift. This intuitive app will let you indicate what the current problem is, and you will then be provided with detailed information that can help you calm down. This is a quick and easy way to take stock of your feelings and do something proactive to prevent yourself from shutting down due to an excessive amount of anxiety.
10. Because Sometimes Only Sarcasm Will Get You Moving: Use Carrot Fit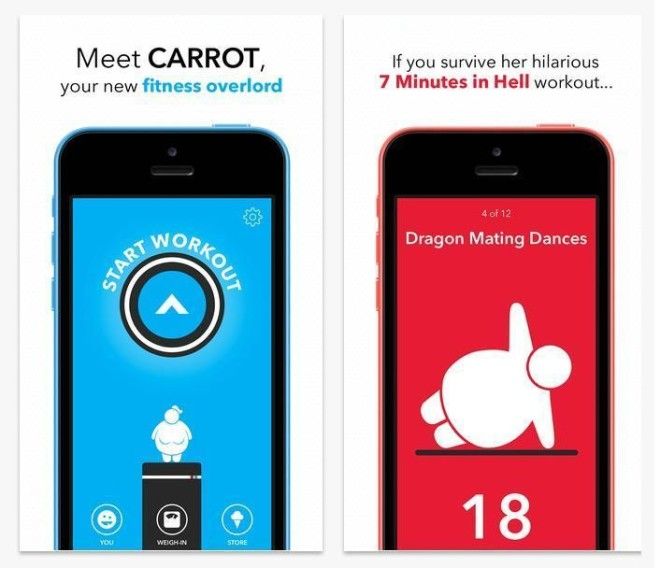 Inspirational messages and motivational personal trainers are perfect for some people, but others need something a little bit different to get them moving. If you respond best to sarcasm, snarky comments and perhaps a little bit of ridicule, you may find it easiest to improve your health by using Carrot Fit. This highly rated and humorous app uses sarcasm to keep users involved in the exercise process. Each workout move is easy to understand due to the illustrations and comical names, but don't let this fool you: every exercise will make you sweat. The app works like a game, which means that you can earn prizes by sticking with each of the 7 Minutes in Hell workouts.
Now that your smartphone or tablet is armed with at least a few of these apps, you will be in a much better position to lose weight and take control of your overall health. Some of these apps can even sync with your favorite wearables to make them more effective. Either way, taking steps to understand your food choices, walk regularly, work on your core and improve your mental health can help you become a better version of yourself.