Berlin has rightly earned a reputation as one of the world's coolest cities – and perhaps that's why it's not
that
surprising that the German capital is also home to one of the world's most impressive aquariums.
For truly stunning aquatic life and structures that house them you don't have to head an educational institution – you can just visit the Radisson Blu Hotel. Built in 2004 as part of the Sea Life Center complex, the AquaDom (which was constructed at a cost of 12.8 million Euros) stands 82 feet high and holds more than 1,500 fish, 50 of which are unique species. This aquarium's tower is so large (holding 260,000 gallons of water) that an entire team of divers has to clean it three to four times each
day
.
The entire Sea Life Center houses multiple aquatic exhibits and displays; an interactive rock pool where guests can physically interact with some of the aquarium's gentler sea life, as well as a transparent tunnel that allows visitors to "walk through" and take in the fantastic creatures. But the clear star of the show is the freestanding cylindrical aquarium: an elevator shooting through the center of the aquarium affords guests dramatic. above ground views of underwater life.
Don't take our word for it, though; check out the sights for yourself: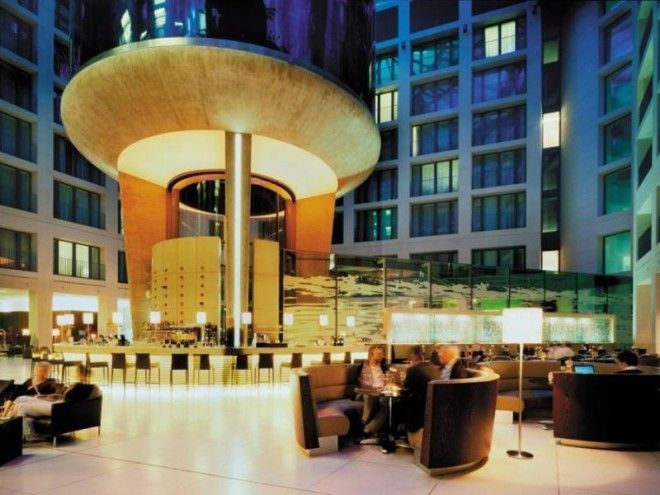 The Sea Life Center lobby: where relaxation and marine studies converge.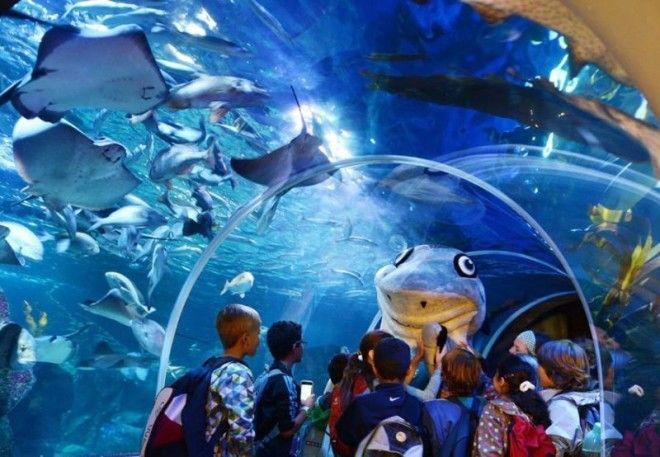 In addition to the natural sea life, costumed mascots also offer themselves as amusement for young visitors.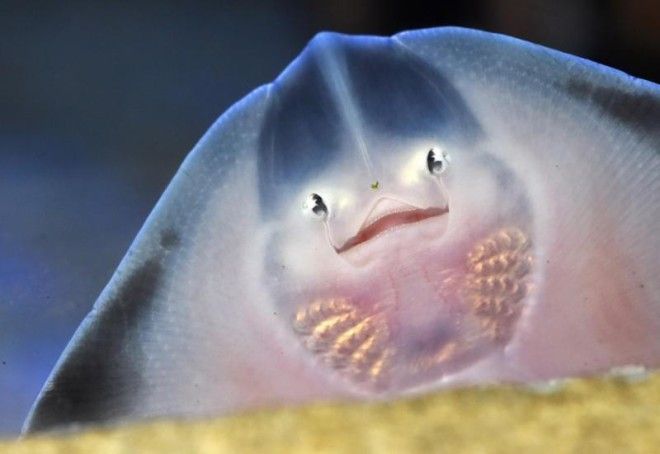 As of June 17th, 2015, there were five two and three month-old baby rays. Raised along with these rays in the "Kindergarten Aquarium" are a group of young cat sharks. Don't let the image fool you; what appear to be eyes on the bottom of the rays are actually small gills.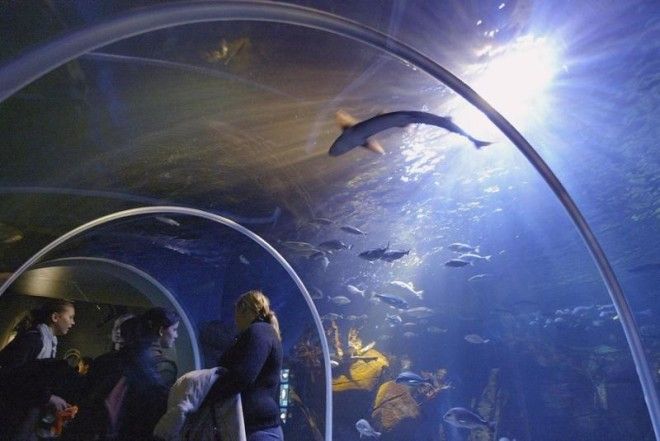 Opening in 2004, the AquaDom continues to draw more visitors every year.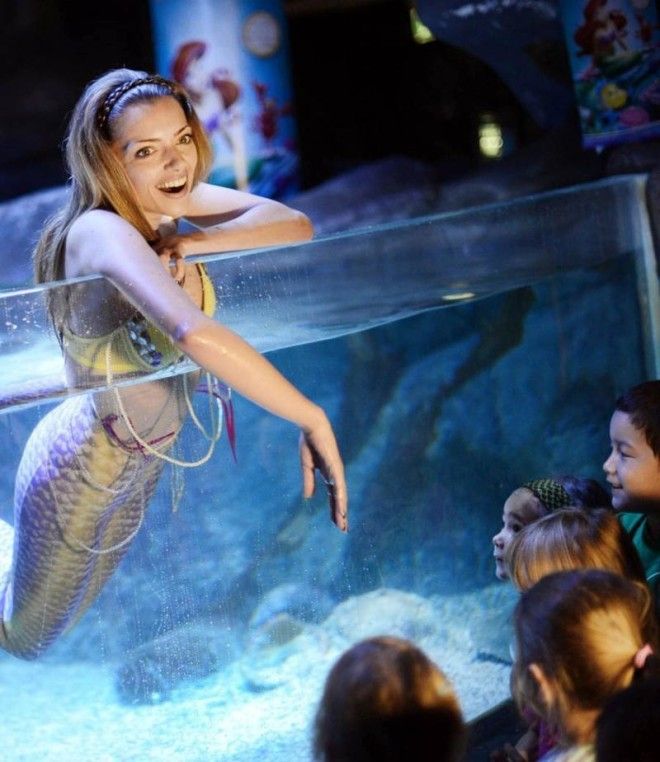 In addition to its regular exhibits, Aquadom offers special events. German actress Anne Menden made a special appearance as a mermaid to promote the movie release of
The Little Mermaid
in September 2013.
Most aquariums request that patrons do not touch the glass, but some visitors just cannot help themselves.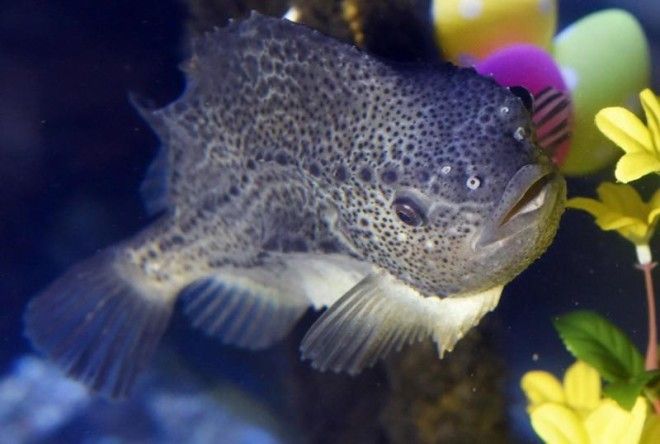 In the spring months, the lumpfish will lay approximately 200,000 eggs.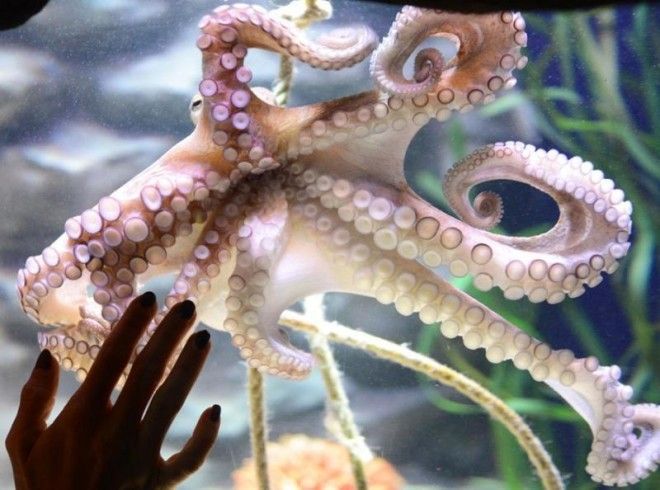 The AquaDom contains a special octopus exhibit known as the "Oktopus Hoehle," which is the home of five separate species.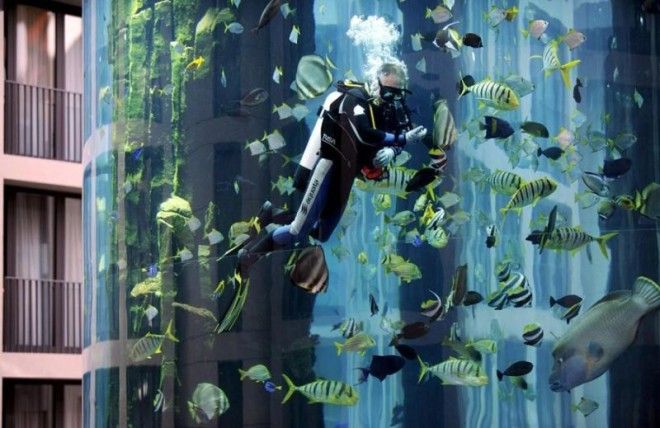 Divers clean the main tank multiple times every day.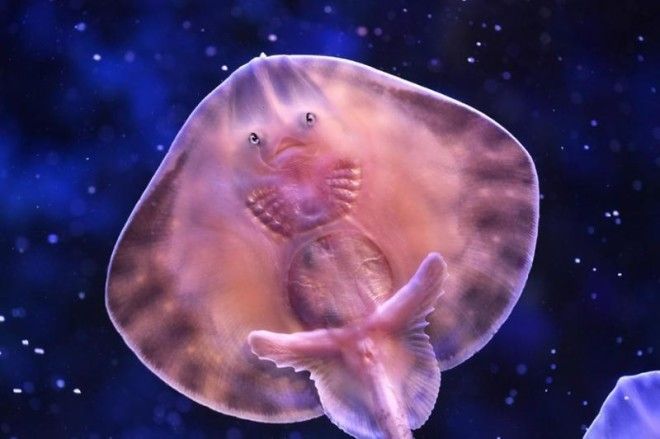 When they are fully grown, baby rays will be around three feet wide, measured from wingtip to wingtip.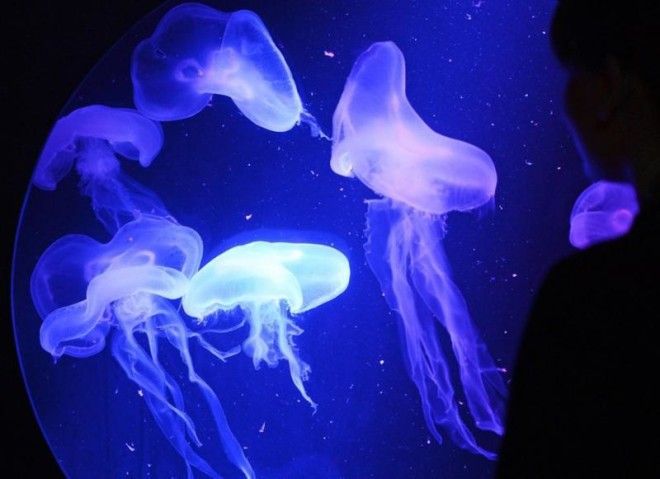 The jellyfish glow brightly under the florescent lights of the AquaDom.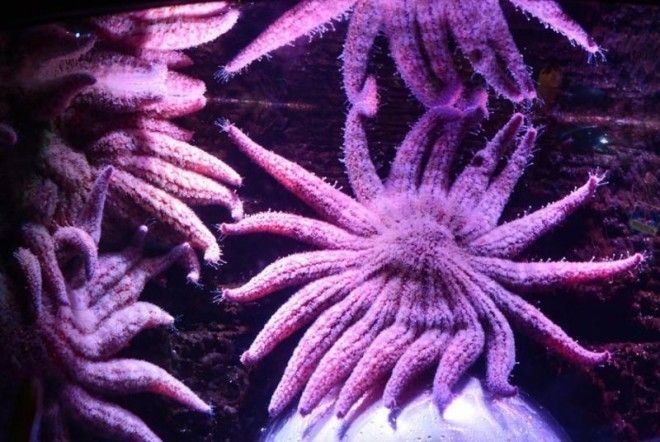 Starfish help clean the watery environment, helping both Aquadom employees and housed marine species.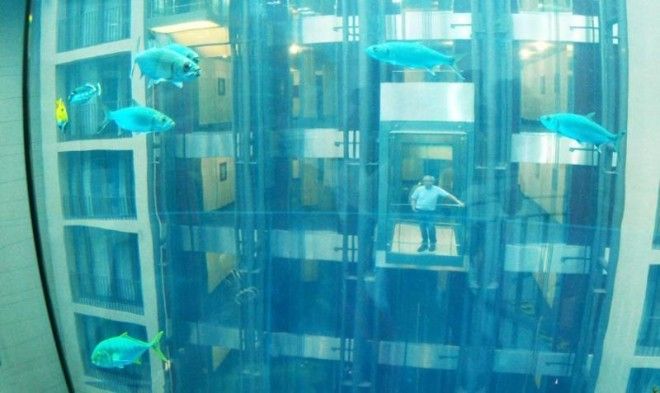 There really isn't a bad view in the complex, as evidenced by this guest observing the AquaDom from just outside his hotel room.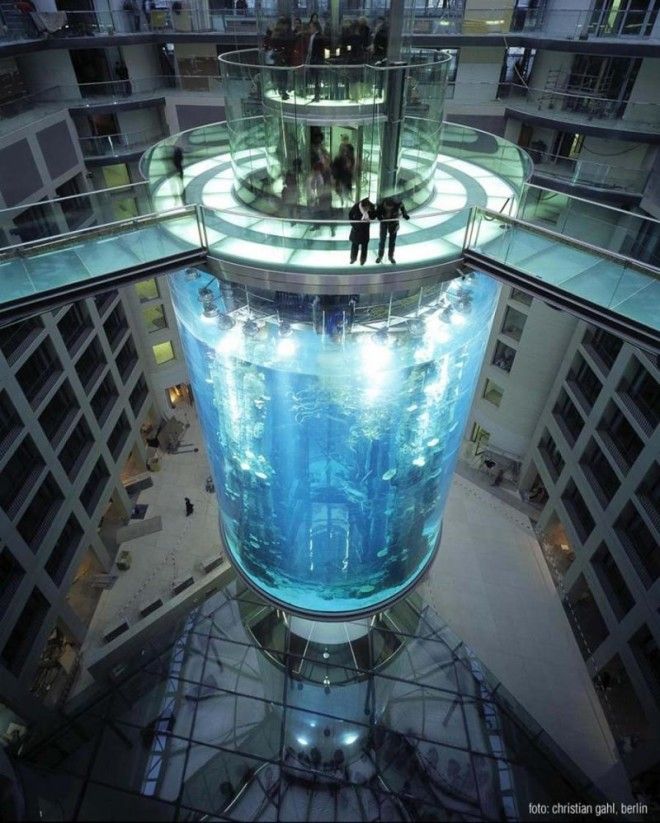 The tower takes its presentation to a whole new level at night, when it is illuminated.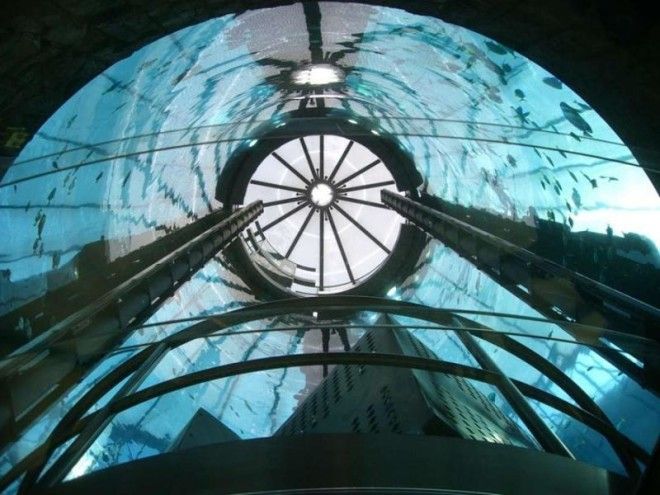 The view from the inner elevator can be a surreal experience.