Keen angler Max Muggeridge has perfected a technique that has seen him catch three massive sharks this month – and then throw them back.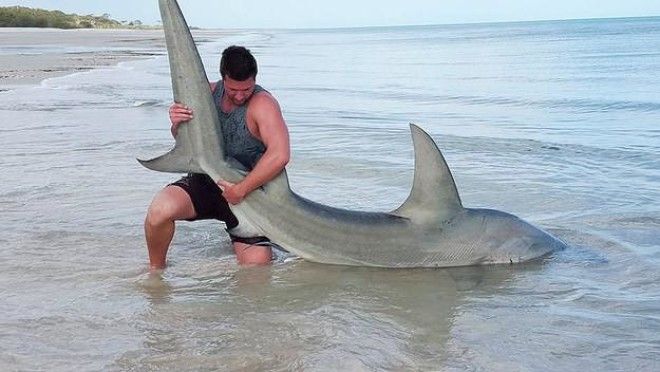 On a fishing trip to secret beaches on Australia's NSW coast, Muggeridge caught a 3.86m tiger shark, a 3.78m hammerhead and a 2.7m bull shark.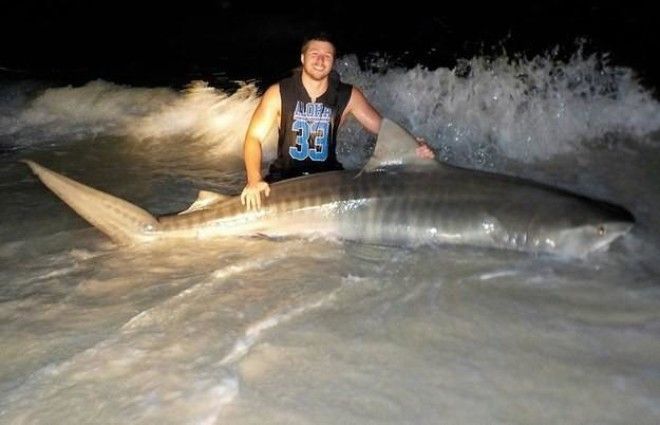 Here's the tagging details of the 3.86m tiger: estimated weight 400kg!!!!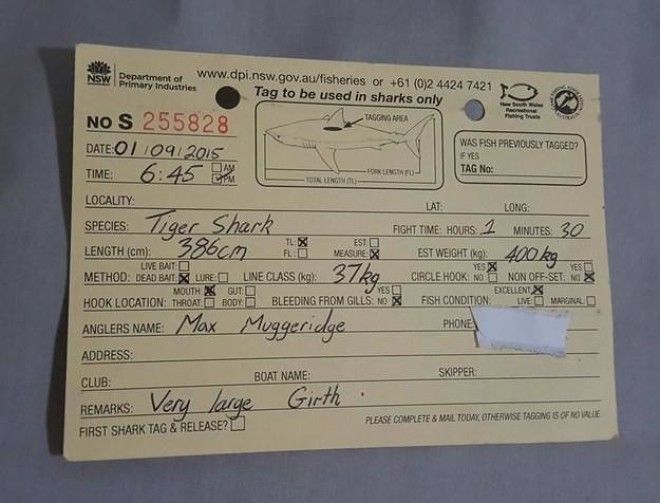 Muggeridge, 19, a lifeguard from Coomera in Queensland, has spent the past year perfecting his beach shark fishing process.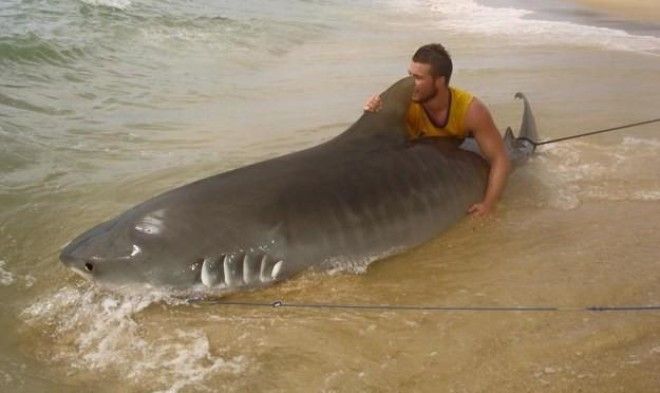 He has caught more than 200 sharks.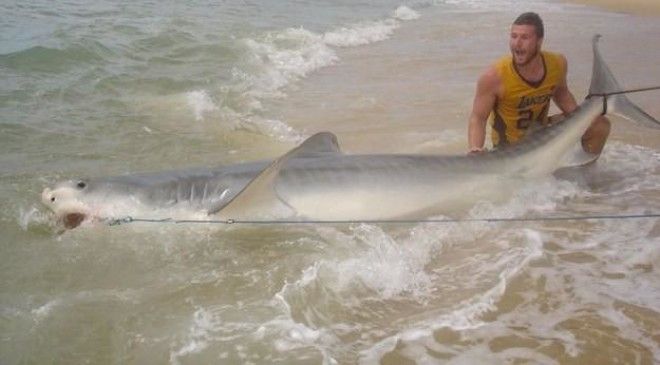 Some catches have taken more than three hours to reel in. "The kind of fight that brings you to your knees and crushes you mentally", Muggeridge says on his Facebook.
Assisted by his girlfriend Alexis Rivera, he tags the sharks and then releases them back into the ocean.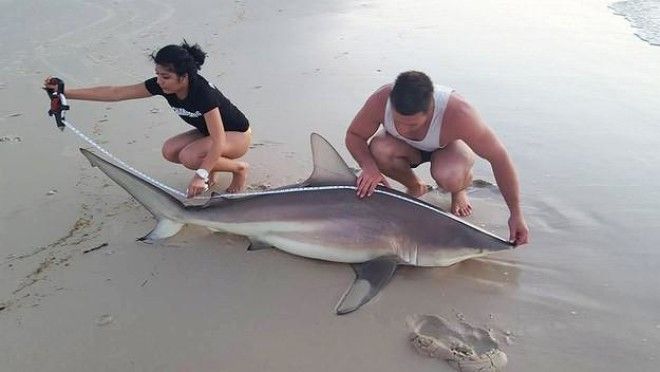 But not before recording the moment for posterity!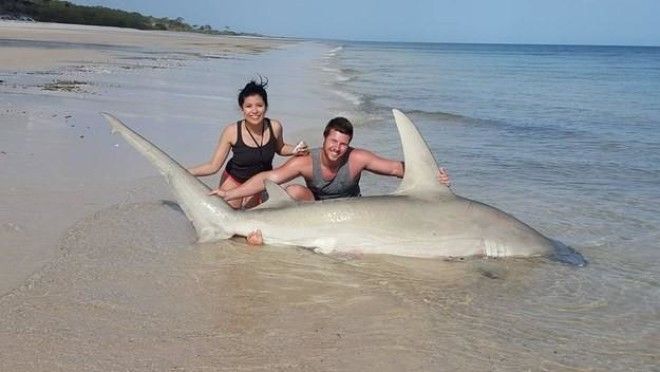 Speaking to the Today show this morning, Muggeridge called his technique: "an unconventional style of fishing.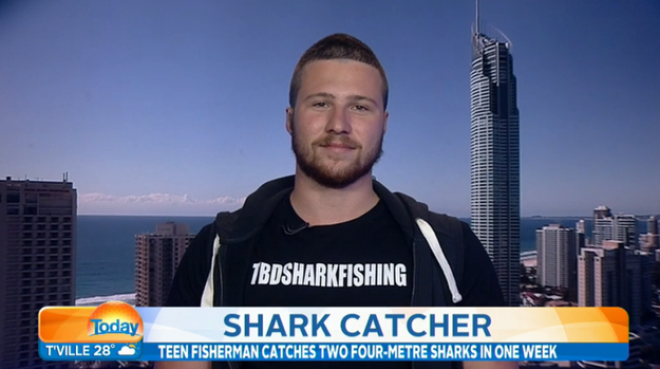 "I do all my fishing off the beach. We use marlin reels, we kayak baits off the shore –anywhere from 400-600m out – then we sit back and wait for the bite."
"It's all for research, to get a bit of understanding about the sharks, what they're doing, what time of year they're moving up and down the coastline: just to gain a bit of knowledge."
"I use special non-barbed circular hooks that stick in the corner of the jaw and slip out in less than five seconds. Then it's a quick tag, a quick photo and they're back in the water within 60 seconds."
Muggeridge rounded off his recent trip landing a 3.78m hammerhead – a beach catch almost unheard of in Australia.