I had been waiting for permission to overcome my perceived earnings limitations instead of realizing the value of my work and seeking out the people willing to pay that price.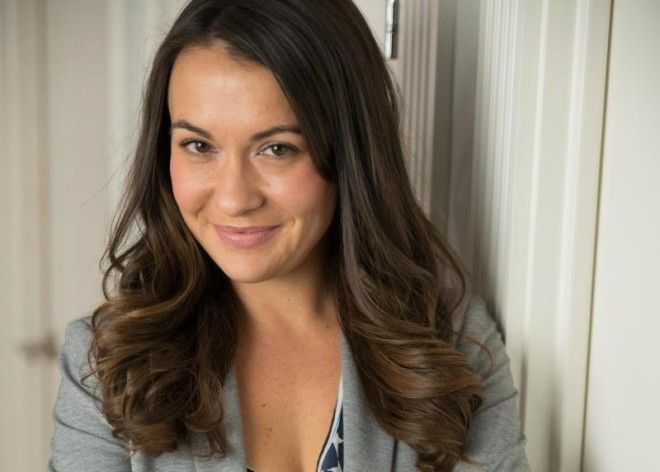 It was the Spring of 2012.
I was crammed into the world's tiniest tour van with six other actors and a full theatrical set, driving along a deserted highway somewhere in between Nebraska and Iowa thinking, this might not be my dream.
How could that be? I loved my job performing in musicals — whether on stage in New York City's Madison Square Garden or in an elementary school cafeteria in Okoboji, Iowa in the dead of winter — sharing the experience of live performance with audiences around the world never failed to thrill me.
But sitting there in the overcrowded van, exhausted from five months of one-night touring engagements, calculating how I was going stay within the parameters of my $54 daily per diem while saving up for the unemployment I'd be facing the following month was anything but exhilarating.
In that moment I began to accept that my love of performing was part of my passion, but maybe not the singular definition of it. I wanted more — simple things, like the freedom to plan a vacation or afford a family - not in place of performing, but in addition to it.
Unfortunately, the accepted narrative of the "starving artist" had framed the pursuit of passion as mutually exclusive from living richly. I didn't care to accept that premise though, nor did I subscribe to the idea of my bohemian struggle as some kind of pre-requisite for success, so I set out to craft a new narrative — literally.
I started writing feverishly about the delicate balance between broke reality and the beauty of a passionate life pursued. Upon arrival at the Super 8 just outside of Omaha, I signed onto the Wi-Fi to claim my small piece of the internet with a $12 domain name and free blogspot template.
Six months of sporadic internet musing and a few acting gigs later, I was coming up on yet another period of unemployment. The prospect of diving head first into survival job mode — babysitting, personal assisting, hostessing, etc. — filled me with dread, so I took the entrepreneurial plunge, dropping a grand on my then-hobby of writing about the complicated intersection of money and dreams to keep myself accountable.
A professional web design and blog coach later, I launched thebrokeandbeautifullife.com — it was Spring of 2013. By Fall of that year, I had secured a couple of side gigs writing for other bloggers in the frugal living and personal finance space- reading like crazy to develop and hone my expertise in my newfound niche.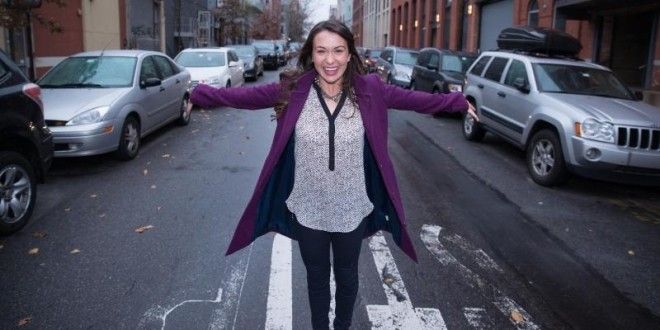 O'Connell in New York City.
Some of my more extreme frugal endeavors — think couchsurfing and ridesharing — garnered the attention of an editor at US News & World Report, where I soon became a regular contributor. I didn't have much of a plan, other than to break even on my $1,000 investment, but I had learned to tell my story with authenticity and passion and the momentum was starting to build around it. By mid-2014 I had a book deal with a small publisher and a full roster of writing clients, but I was still struggling to make ends meet.
Though successfully balancing freelance writing with my acting career, I was still falling short of my basic financial obligations, resigning myself to old survival jobs to get by. Inspired by the stories of other online entrepreneurs whose journeys I often saw chronicled around the web, I started challenging myself to ask for more money.
First timidly, in the form of $10 to $20 pay bumps; then more aggressively, with $50 to $100 increases.
In January of 2015, a few months after the release of my book, I was approached by a client offering to pay me $2,000 for one post. Granted, it was incredibly detailed and research-heavy work, but the experience shifted my perspective on the possibilities of income potential entirely.
For so long I felt that my earnings were dictated by factors outside of myself — my degree, my job title, my experience, my employer, etc.
I had been waiting for permission to overcome my perceived earnings limitations instead of realizing the value of my work and seeking out the people willing to pay that price.
Empowered by this newfound realization, I began targeting new clients, the ones who could afford to pay big bucks, enabling the pursuit of the passionate, beautiful life I had always championed and leaving broke in the dust for good. In July of 2015 I had my first ever five-figure income month. I also shot my first television episode.
Today, I'm 29 years old, I live in New York City, I'm a professional actress and a thriving entrepreneur and I absolutely adore what I do — in its entirety.
Stefanie O'Connell is a Gen Y advocate, speaker, founder and author of "The Broke and Beautiful Life."