It's that time of year again, folks. Whether you're ready for it or not, Halloween is fully upon us, and that means it's time to start hunting down the perfect costume for all of the upcoming October festivities.
The great part about grown-up costumes is that a little face paint or a Halloween-themed manicure will get you by. But if you're a parent, you're in the market for something for your little one too. And it's a little harder to pass off a last minute costume for your baby bundle of joy.
So we've pulled together a few good-humored Halloween costume ideas for your little one, because who said Halloween had to be all tricks and treats? And even if you've already got your Halloween baby costume in order, there are a few items on this list that are sure to crack a smile on the face of any parent.
Scroll down for our 10 picks for funniest baby costumes.
1. Baby's Spaghetti and Meatballs Costume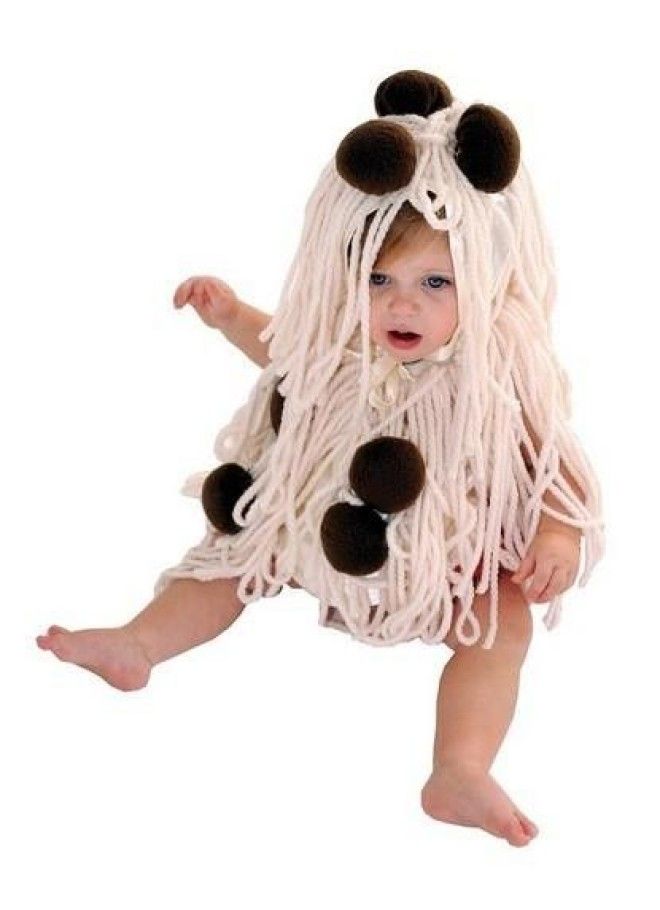 If you're short ideas this year, why not give your baby a costume a la Italian classics? This spaghetti and meatballs costume dress give your little noodle in a crowd-pleaser of a costume.
2. Boys Heinz Ketchup Packet Infant Bunting Costume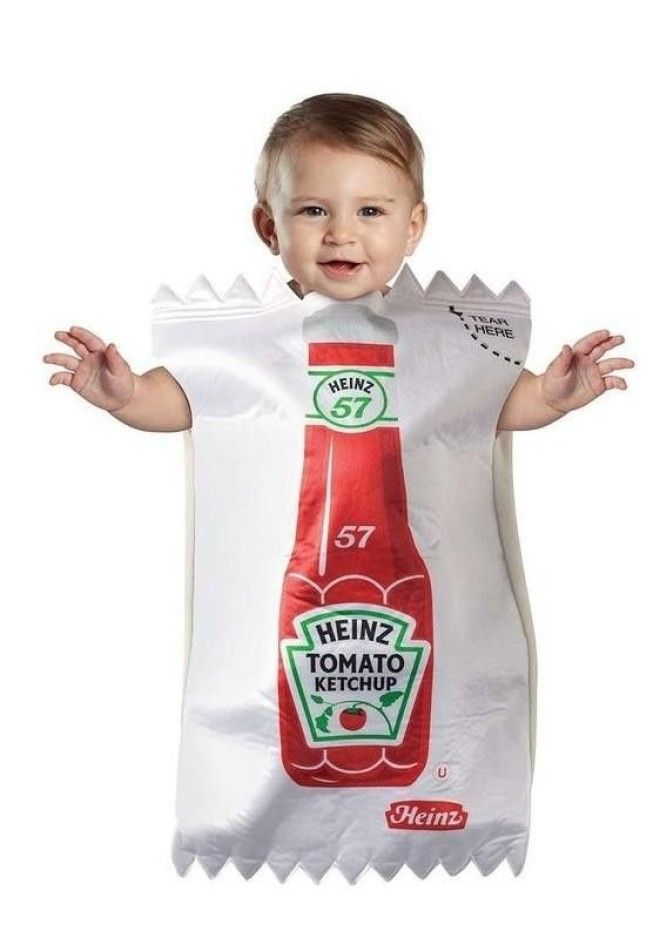 Yes, this is absolutely real. If the noodles aren't your thing but a tomato theme sounds right up your alley, try this condiment costume of a Heinz classic.
3. Baby Boys' Little Lederhosen Costume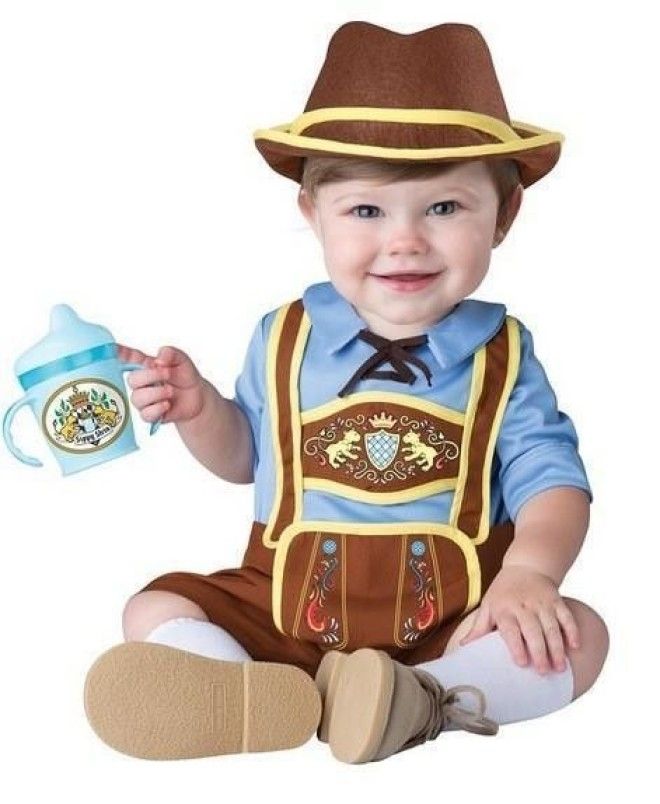 Keep in mind that this lederhosen costume will serve multiple uses if Oktoberfest happens to be an activity you're planning this year. Complete with a "Sippy Stein," this'll most certainly be the hit of any October bash.
4. Elvis Onesie Costume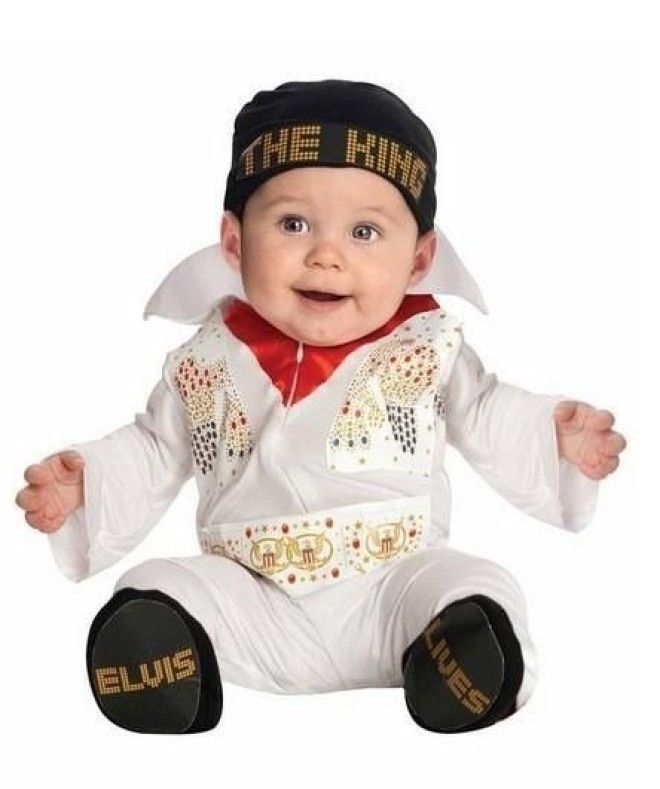 He may not have been around long enough to know what who he is, but hey, why not make your little guy an instant icon with this Elvis onesie?
5. Halloween Human Moose Costume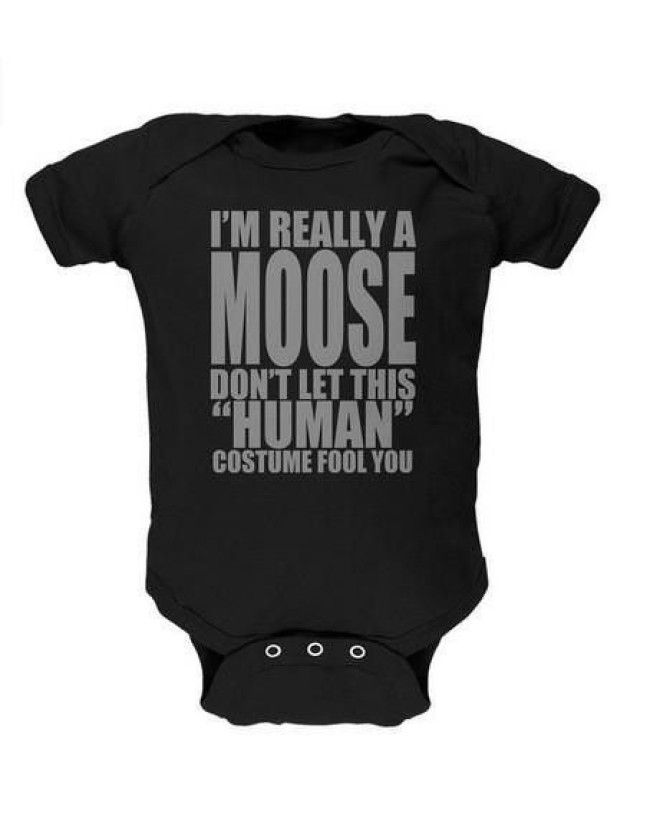 There's an assortment of these hilarious onesies on the Amazon page for their product, but rest assured, none are quite as random or giggle-worthy as this moose item.
6. Bacon Bunting
Who
doesn't
love bacon? When I saw this one, I couldn't help but laugh. Turn your little nugget into a crispy strip of America's favorite pork product with this hilarious ensemble.
7. Baby's Time Out Convict Costume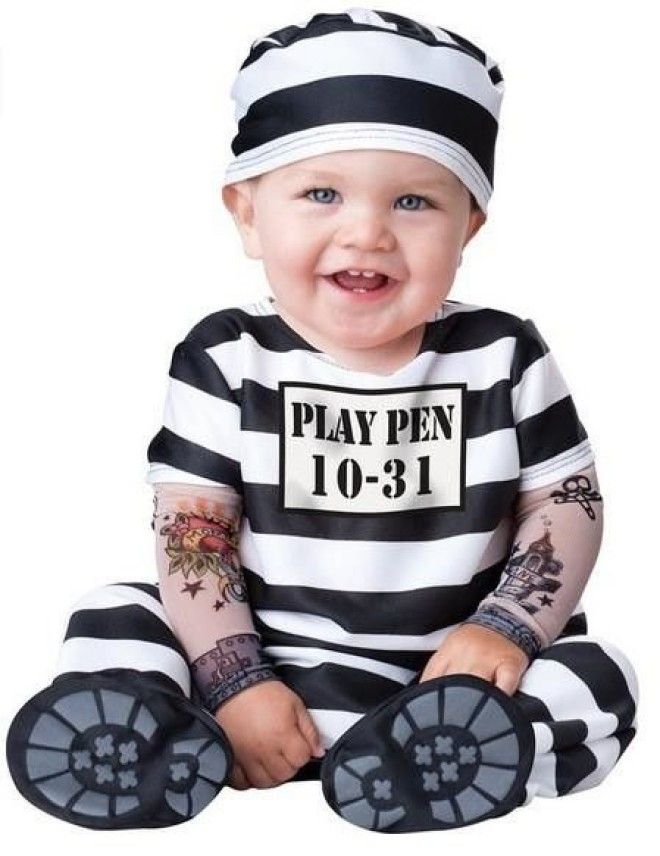 If your little one has a tough streak, maybe this infant convict costume — complete with a "Play Pen" ID number (10-31, of course) and some "Mom" tattoo sleeves — is the one you've been looking for.
8. Ear of Corn Bunting Baby Costume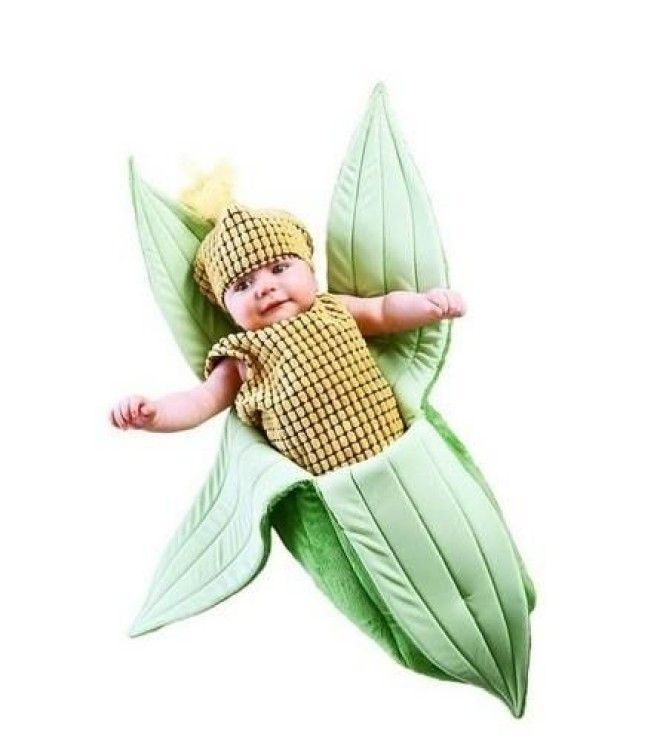 This one is just plain silly. This ear of corn bunting getup is perfect for a harvest party, or perhaps the perfect match to your farmer costume — take your pick.
9. Baby Lil' Garden Gnome Costume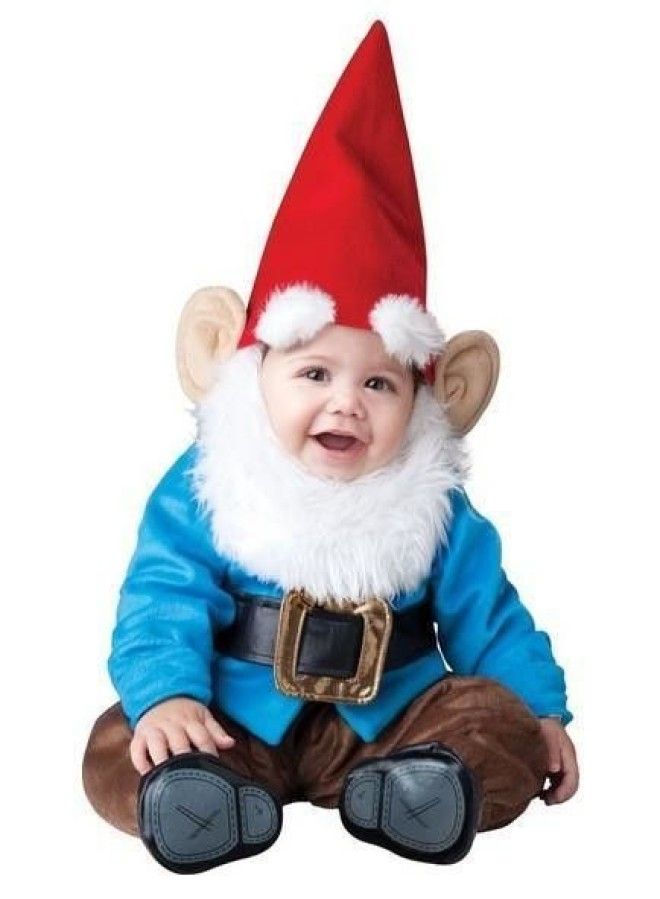 Please look at this costume and name a single feature that isn't funny. From its exaggerated features to the faux beard, there's nothing this hilarious baby garden gnome costume doesn't offer.
10. Duck Dynasty Baby Boy's Uncle Si Costume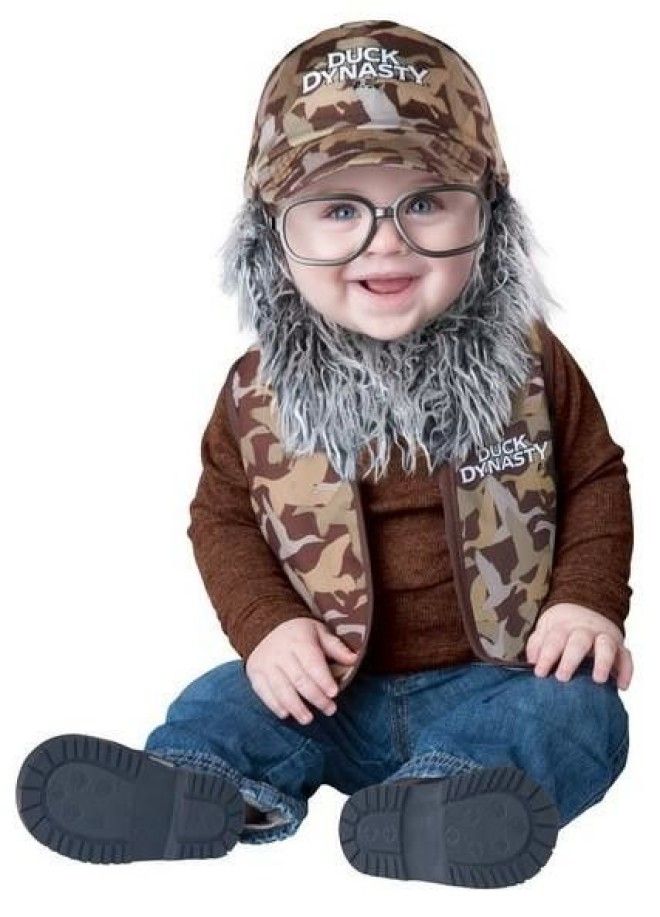 Last but most certainly not least, this Duck Dynasty Si costume is over-the-top and absolutely ridiculous. Please take a closer look at the scraggly beard and oversized glasses. The real question that remains is "why not?"