Norway is our number 1 favourite outdoors destination with it's breathtaking natural beauty. We've featured a couple of articles on Norway already like the 27 Reasons why you must visit Norway in 2015 or 20 Photos that prove Norway is a living fairy tale and this time we show you the captivating beauty of Norway from a different perspective.
Adventure photographer Tomasz Furmanek documents the stunning natural beauty of Norway, all from the seat of his kayak. From the phenomenal Lofoten Islands to the serene Sotra, for the past three years Furmanek has been capturing images of the remarkable fjords and waterways running throughout Norway. The first-person photos were shot using a helmet-mounted GoPro and a small Sony compact camera on the front of his kayak.
"I will probably travel with my kayak for many years. There are a lot of lakes and fjords that I've not visited yet. I also plan to go kayaking in other countries as well as Norway." - Thomasz Furmanek
These photos just prove that Norway is also stunning from a kayaker perspective, or any perspective really.. it's just one country that should be on you bucket list..
Kayaking in Nærøyfjord , Norway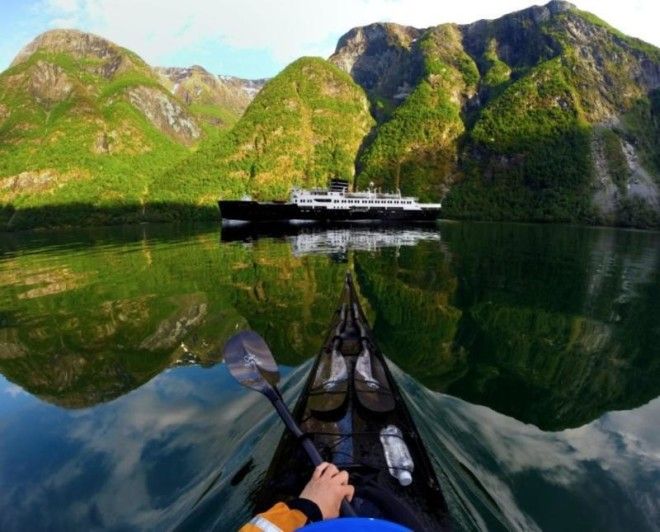 Kayaking in Trollfjorden during midnight-sun, Lofoten Islands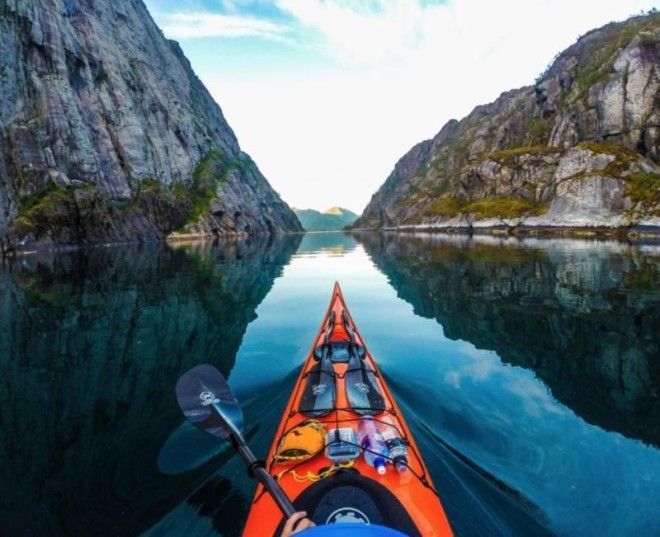 Kayaking on Styggevatnet Jostedalen Norway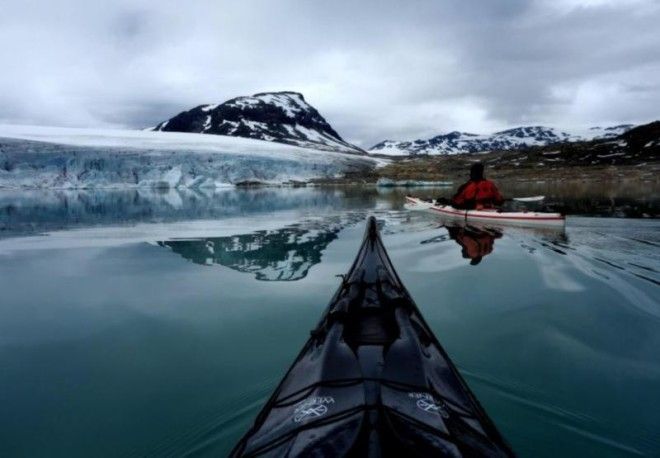 Late evening in Nærøyfjord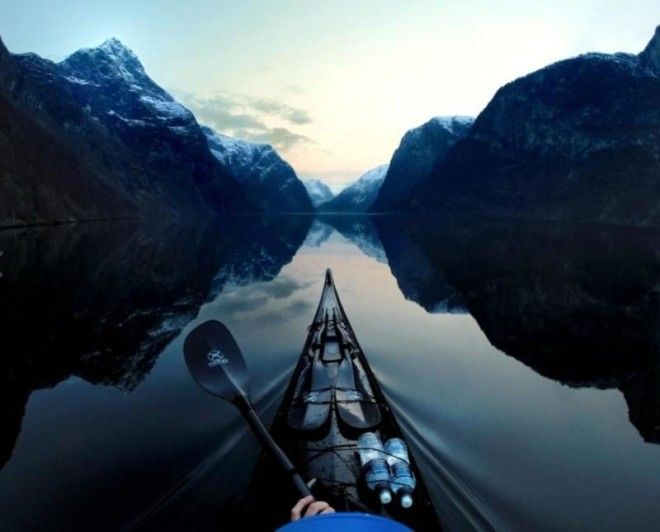 Kayaking in Hjørundfjord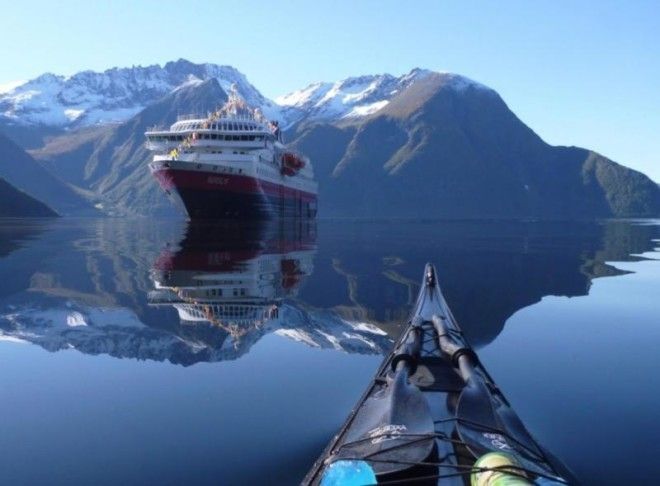 Night kayaking during midnightsun in Reinefjorden, Lofoten Islands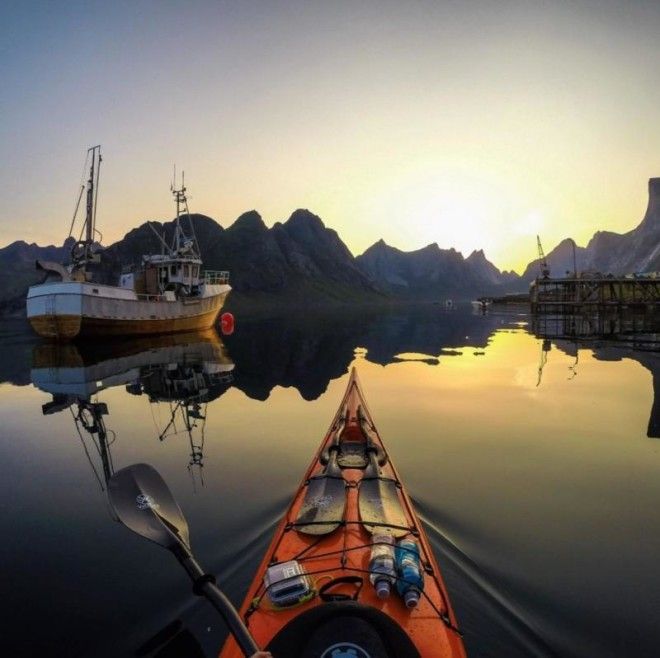 Late evening near Milde, Bergen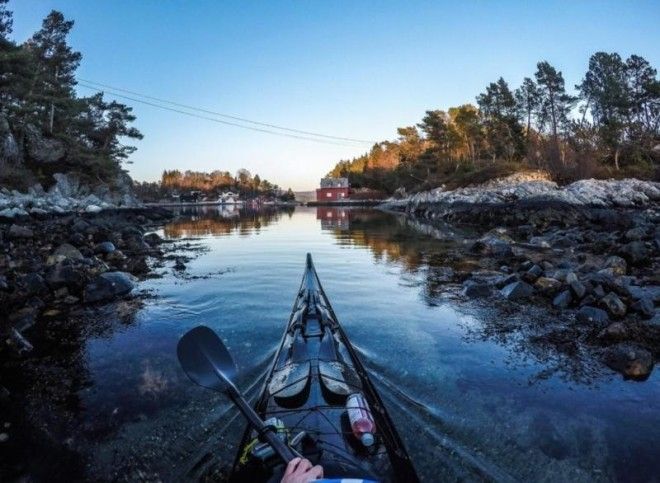 Nærøyfjord early morning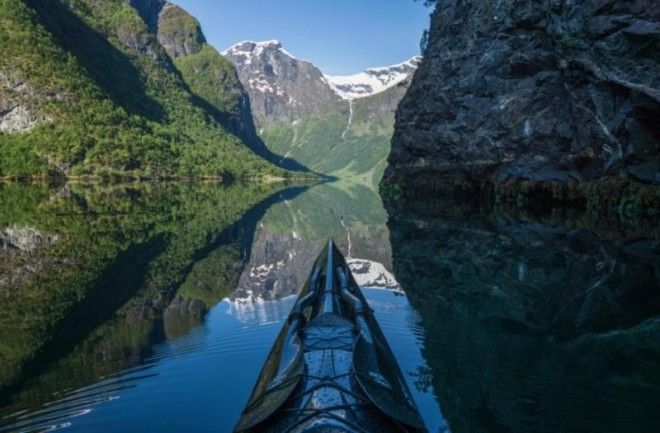 North of Vega at night, Helgelandskysten, northern Norway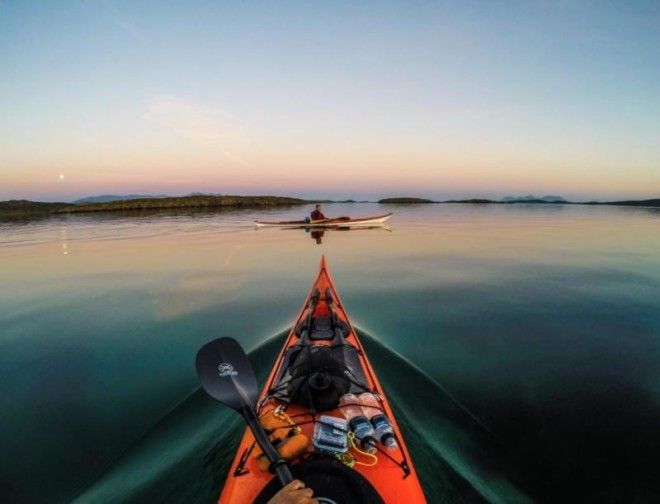 Shallow water near Sotra, Norway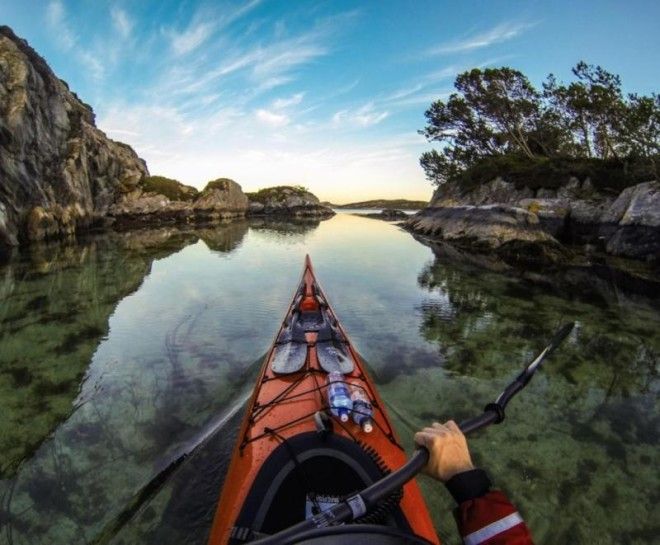 Photographer Tomasz Furmanek exploring Værøy, Lofoten Islands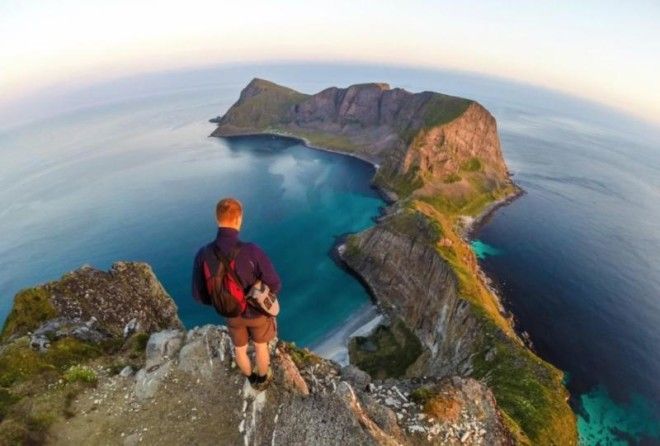 Midnightsun near Reine, Lofoten Islands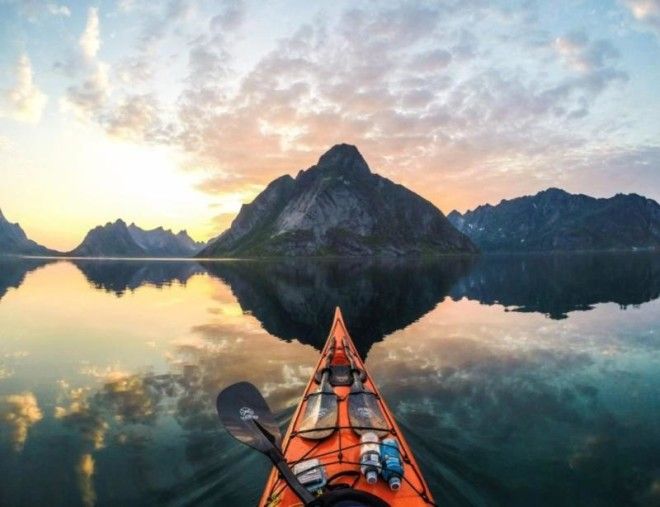 Kjerkfjorden Lofoten in Norway