This photo was taken by Joyce Torrefranca, a student from Mandaue City, the Philippines. It recently spread all over the internet. The shot shows a homeless boy diligently doing his schoolwork by the light of the local McDonald's restaurant, using a stool as a desk.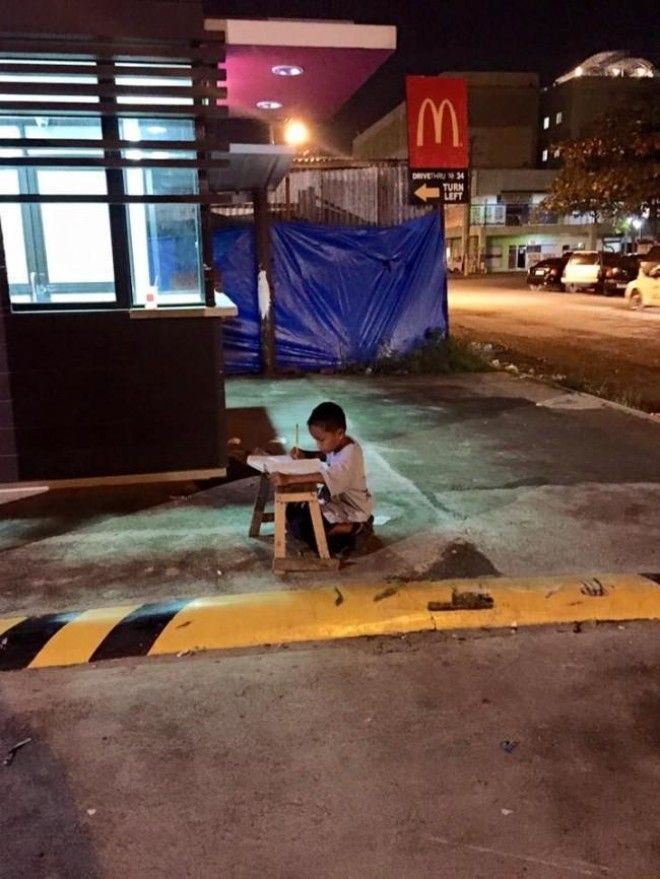 It turns out that the boy is called Daniel Cabrera. He's nine years old. His father died, and he was living with his mother, Christina Espinosa, in an open-air food kiosk after their house burnt down.
Despite these challenging circumstances, Daniel studies hard and dreams of becoming a policeman.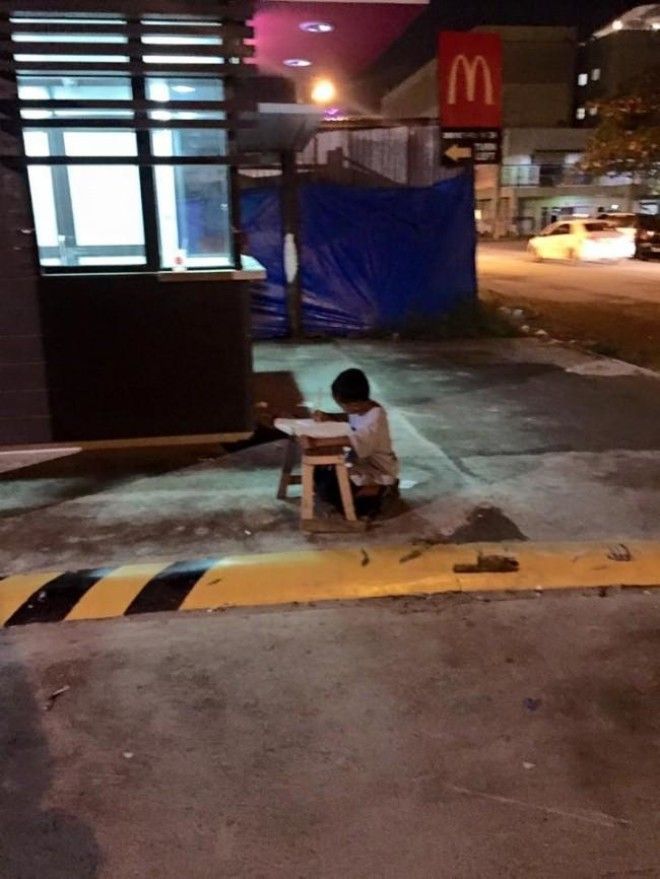 When the world heard about Daniel, donations began to rain down on the family. His mother received a grant to start her own business, whilst Daniel was given a scholarship by several Philippine politicians.
The local police and social services also collected food for the family.
I never thought that one photograph could change someone's life so much. I'm so grateful to everyone who shared it online. Together we managed to help Daniel move a bit closer to achieving his dreams. I hope this little boy's story will inspire and motivate others to achieve their goals, whatever they are.