I'm fat. It's not a big deal – to me. Big girls get a lot of flak, though.
So do thin girls, I know that, but go check out Bye Felipe on Insta.
Don't worry. I'll wait. See a pattern?
A guy gets angry at a girl for rejecting him or ignoring him or taking too long to respond, and his immediate response is to call her fat and let her know she's not attractive anyway.
It's still the go-to insult for women no matter what their size.
People call fat girls fat as if we didn't know that when we left the house.
So on behalf of all my thick sisters, please, I beg of you – can you stop saying these things to full-figured women?
1. "I'M JUST TRYING TO HELP YOU."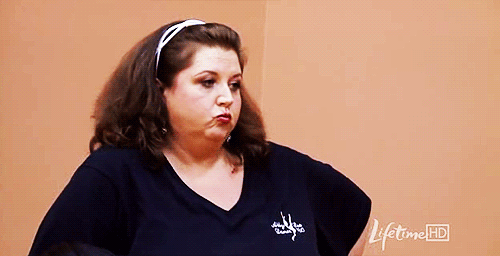 No, you're not. Unless you are someone's doctor, you know nothing about their health except what you see. Now, I know some people talk to their bigger friends with the best of intentions, they don't intend to be mean or disrespectful at all, but still. In that case, unless someone asks for your help or advice, assume they maybe don't want it.
2. "YOU'RE JUST CURVY."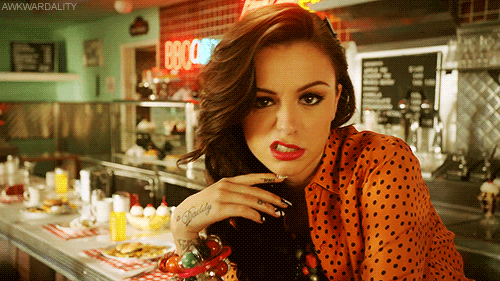 While our curves are fierce, yes, there's no need for euphemisms.
3. "WHY CAN'T YOU BE MORE LIKE …"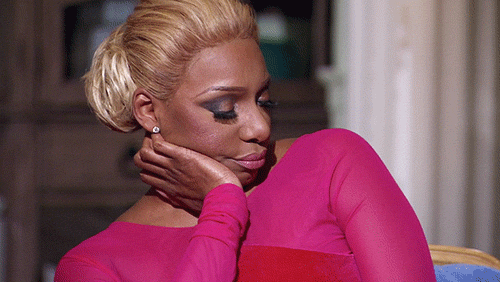 Because eff you, that's why. I can't me more like anybody else because then who's gonna be like me?
4. "YOU'RE A BIG GIRL."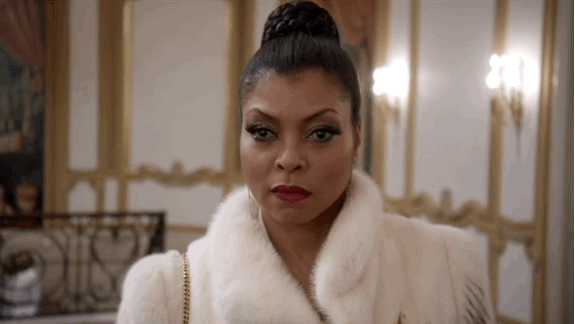 Oh my god, are you serious? When did that happen? I didn't know! WHY HASN'T ANYONE EVER TOLD ME?!
5. "I DON'T HAVE A HUGE PROBLEM WITH BIG GIRLS."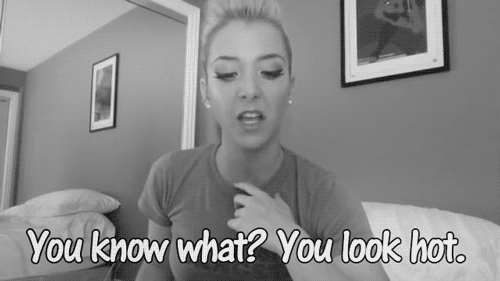 I don't have a huge problem with big assholes, either, so that's cool. We cool.
6. "YOU SHOULDN'T WEAR ..."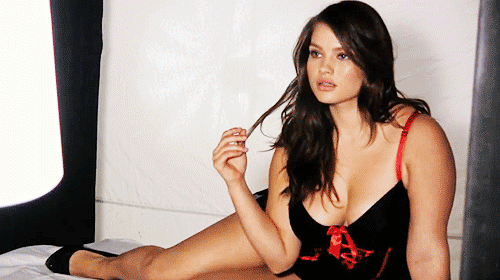 LET ME STOP YOU RIGHT THERE. You shouldn't wear your face. BLAM.
7. "IT'S A SHAME, YOU'VE GOT SUCH A PRETTY FACE."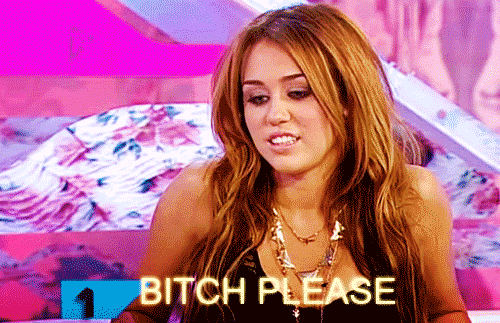 That's actually not a shame at all. My fabulous face goes with my equally fabulous body.
8. "YOU SURE YOU WANT DESSERT?"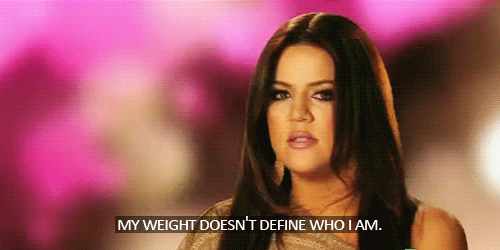 I am sure. I'm super sure. But thank you for asking.
9. "DON'T WORRY, I LIKE THICK GIRLS."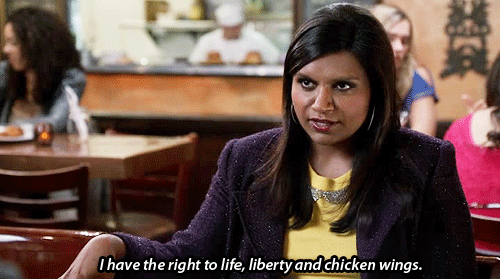 So do I, actually.
10. "I WISH I ENJOYED FOOD LIKE YOU DO."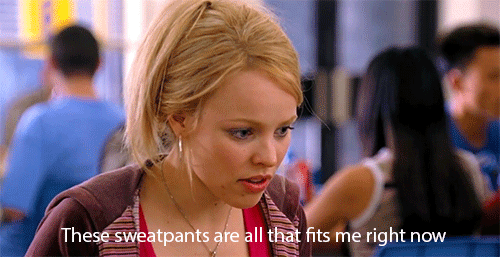 This is so bless-your-heart savage, though. The passive aggression is so strong in this phrase, I can't even look at it anymore.
11. "YOU LOOK GOOD FOR YOUR SIZE."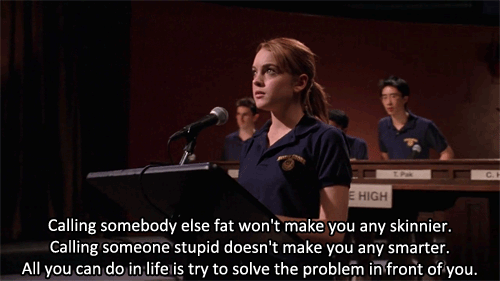 COMPLIMENTS DO NOT REQUIRE QUALIFIERS, YOU BACK-HANDED BITCHES. Ahem. Sorry!
12. "YOU'RE NOT THAT FAT."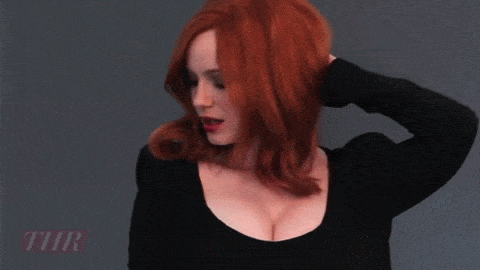 I'm just fat enough, right? Who IS "that fat," though? Who qualifies?
13. "WANT TO JOIN AN EXERCISE CLASS WITH ME?"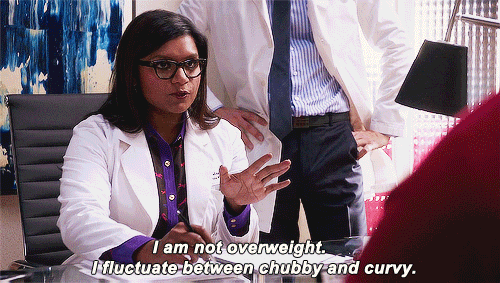 No, no, no, I know this is usually nice, and if it's coming from a friend or close family member, it probably has nothing at all to do with your weight. Delivered in the wrong way or coming from the wrong person, though, it can sting.
14. "YOU'D BE SO PRETTY IF YOU LOST WEIGHT."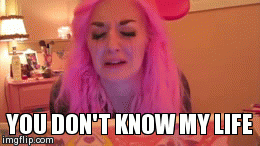 I am pretty now. Look at this face.
15. "DO YOU WANT SOME? I ALREADY KNOW YOU ARE HUNGRY."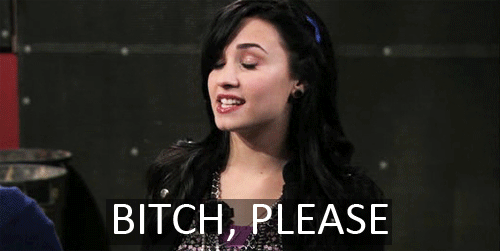 To paraphrase Mo'Nique, that may be true, but damn, you ain't got to say it!
16. "WHY DID YOU LET YOURSELF GET SO BIG?"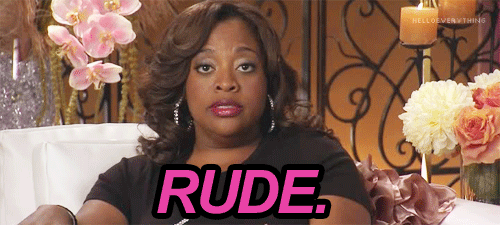 Don't. Just don't do that. Don't make the assumption that all large people just sit around eating and drinking all day long.
17. "MAYBE YOU SHOULDN'T EAT THAT."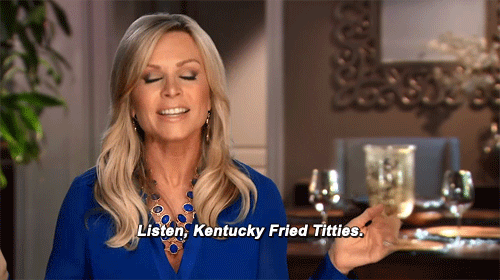 But did I ask for your opinion? See, that's the question. Full-figured women are beautiful – all women are beautiful, regardless of size.
The thing to take away is that you don't need to intrude on anyone's life like that – again, regardless of their size.
And if you're experiencing it, you don't have to take it. Do you. Love yourself. Be kind.