Organizing you study or workspace is not always an easy task. There are so many papers, cables and small objects EVERYWHERE that the office desk becomes a big mess. But with these few simple hacks, you can put things in order and also make things more practical and functional.
1 – Keep your headphones from tangling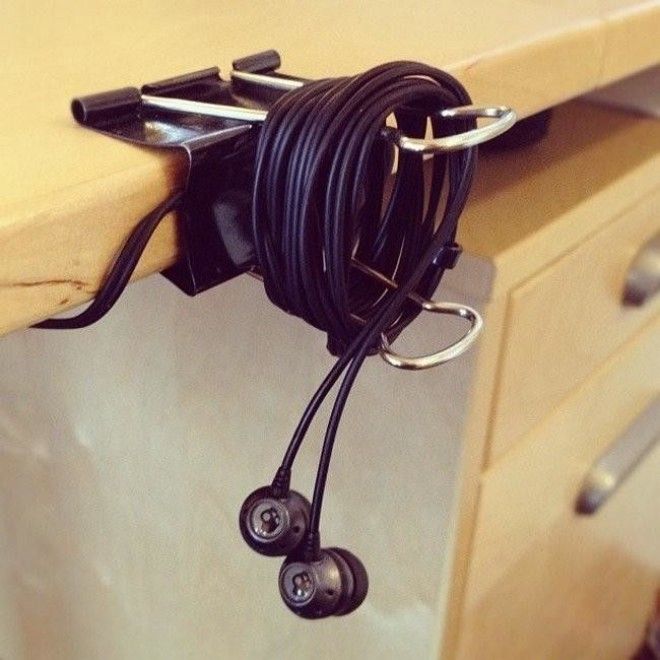 2 – Make a timer using two plastic cups and a marker, then place it on top of the coffee pot so you can check when the coffee was made. This way, no one at the office will drink old coffee, and your work mates will feel compelled to make a fresh one.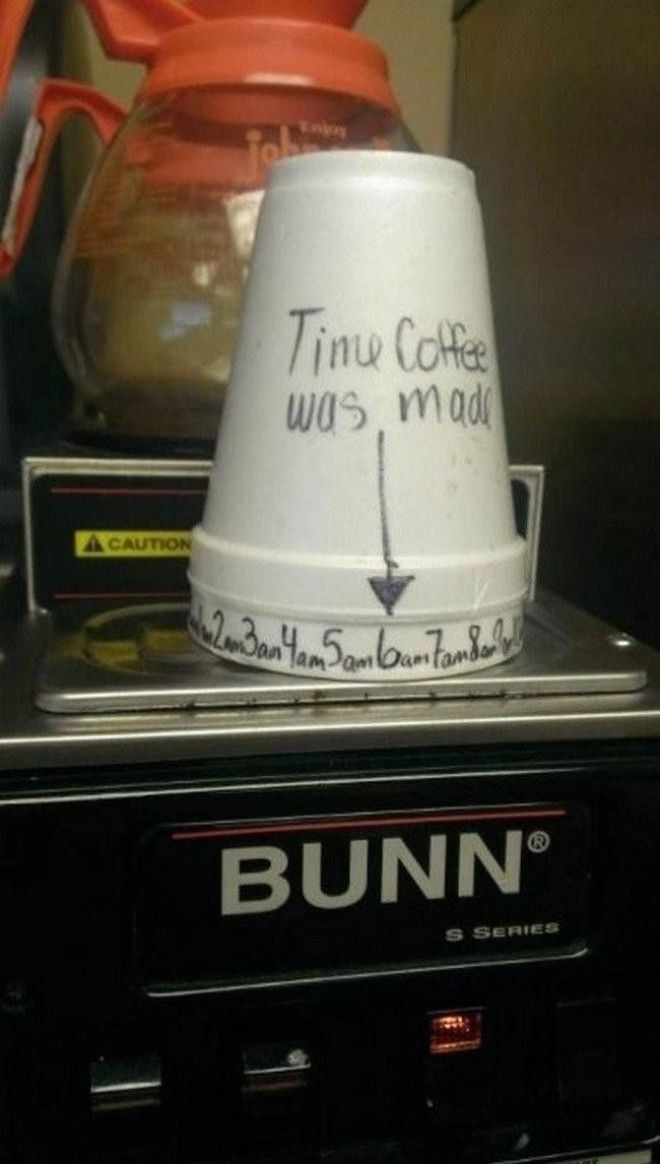 3 – Use binder clips as a cellphone holder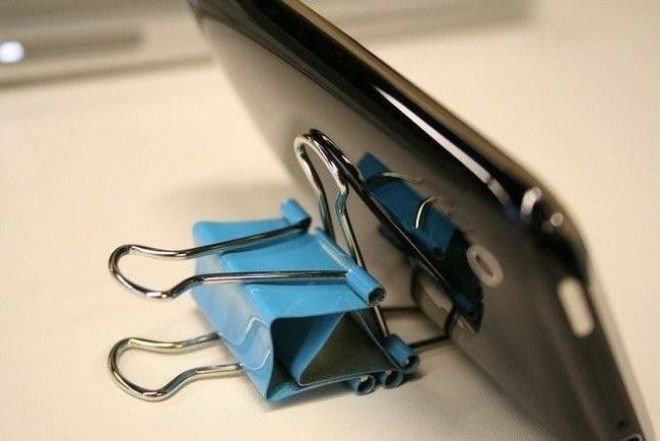 4 – Organize the papers on your desk with springs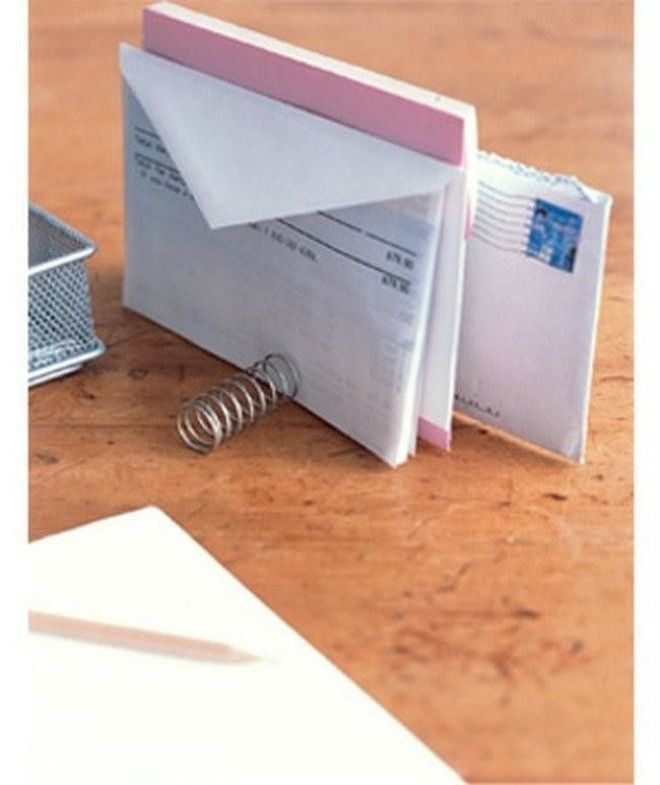 5 – Regular clips can also turn into a cellphone holder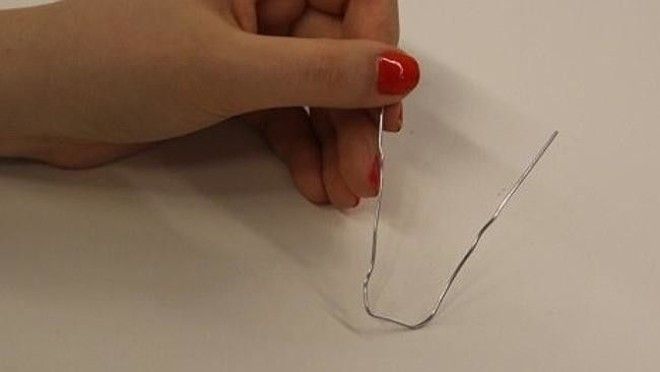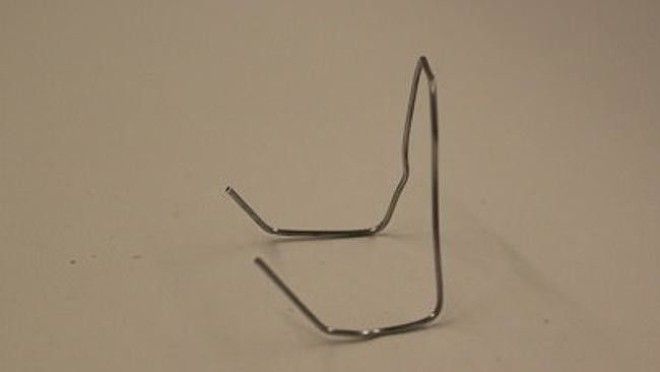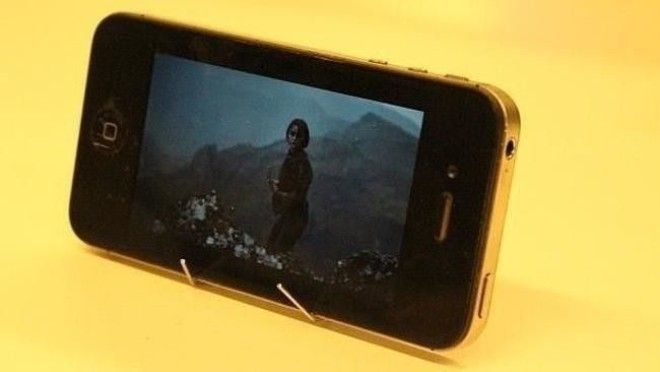 6 – Binder clips come to the rescue again, this time to organize your wires and cables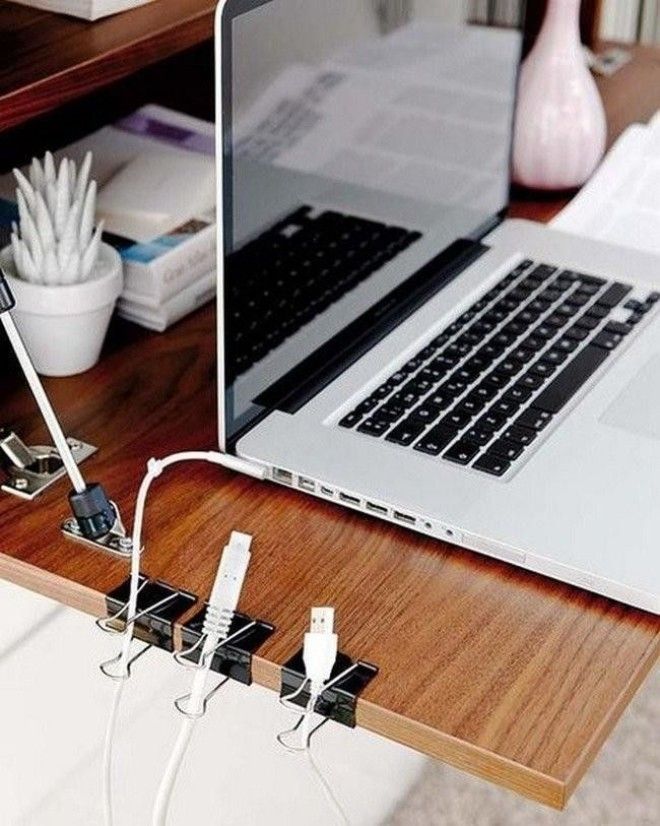 7 – Use toilet paper rolls to store your cable away in an organized way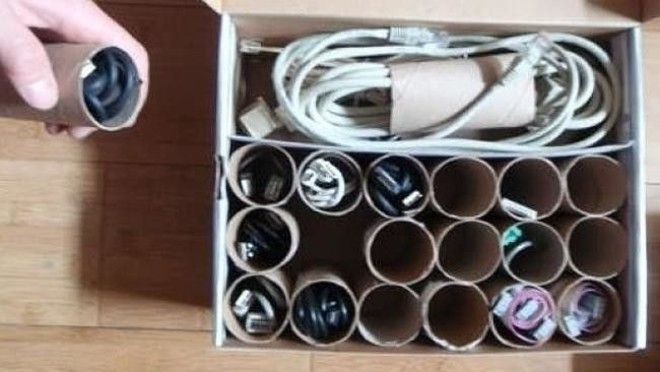 8 – Perfect!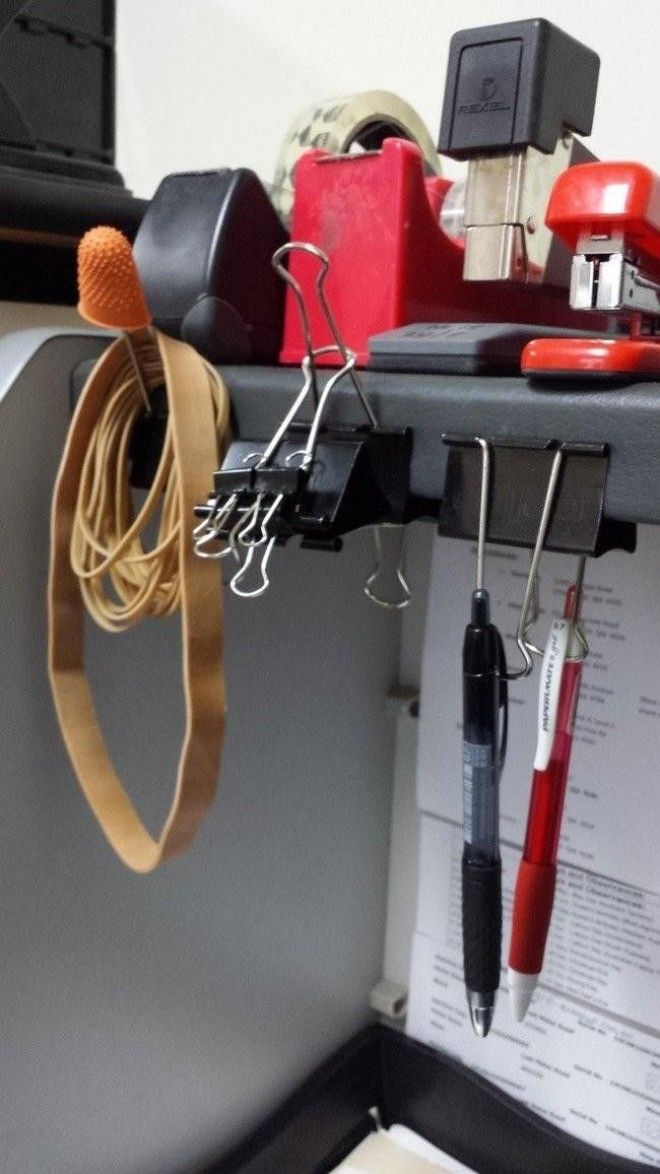 9 – You know those floppy disks that no one uses anymore? Turn them into a geeky pen holder.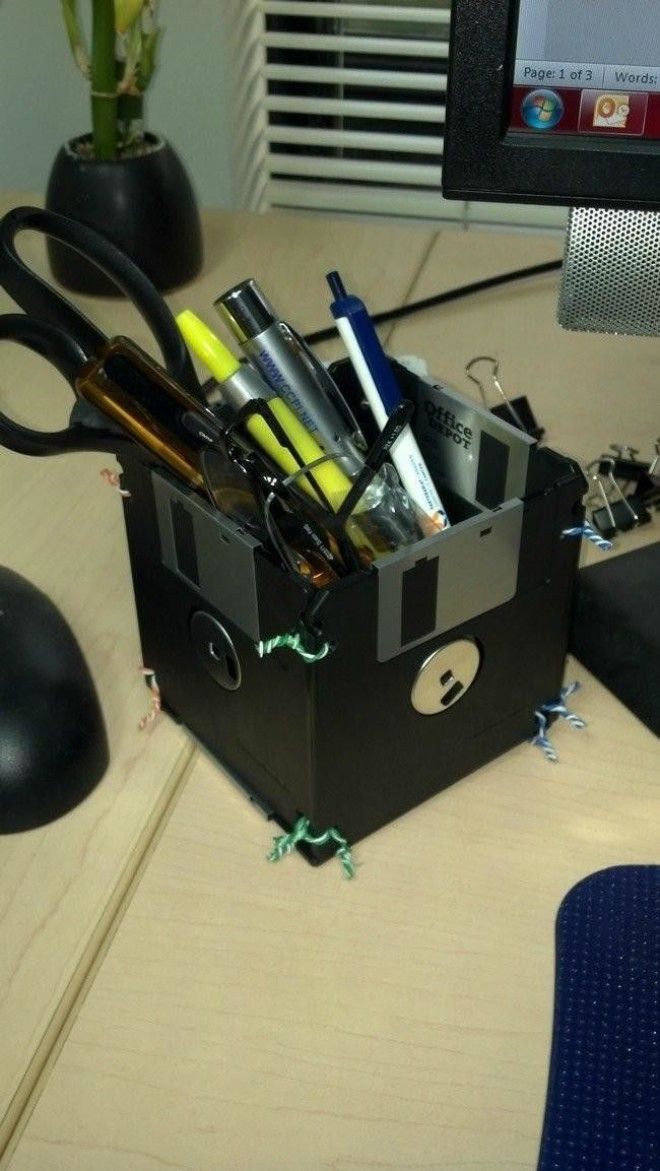 10 – Having lunch at the office but forgot to take a fork? An improvisation can do miracles!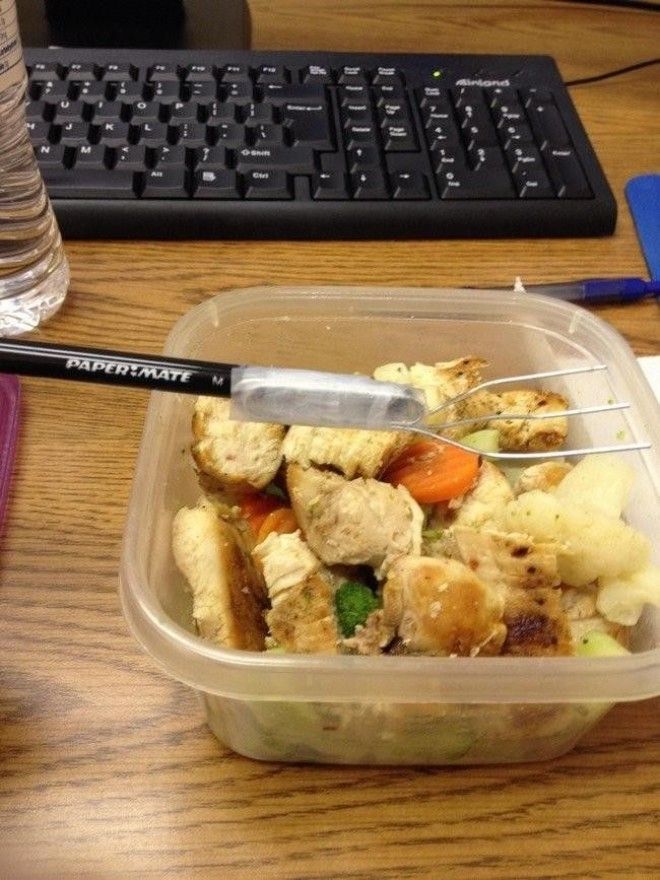 11 – Control the direction of your Wi-Fi signal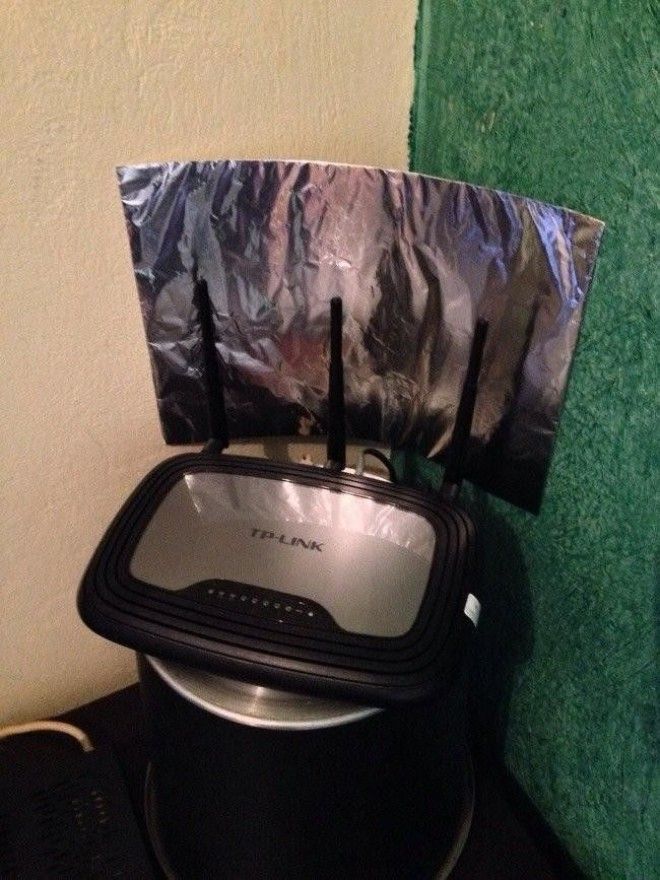 12 – Use your Apple charger to open bottles (for after-work happy hour emergencies)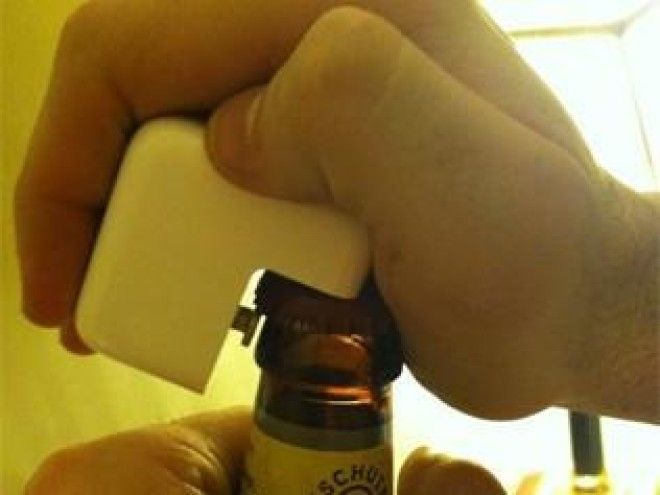 13 – You always forget to drink water while working or studying? This tip helps you control the amount of water you should drink! (Although this still be a very little amount)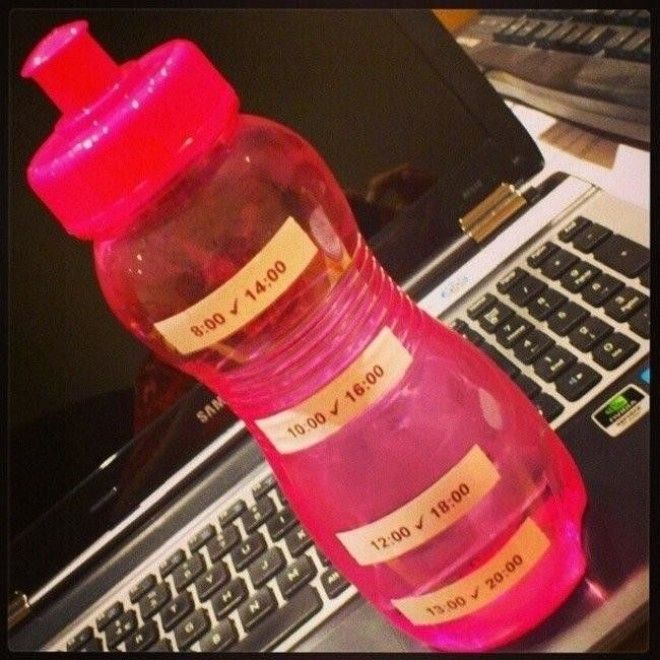 14 – How about using cupcake trays to organize your drawer?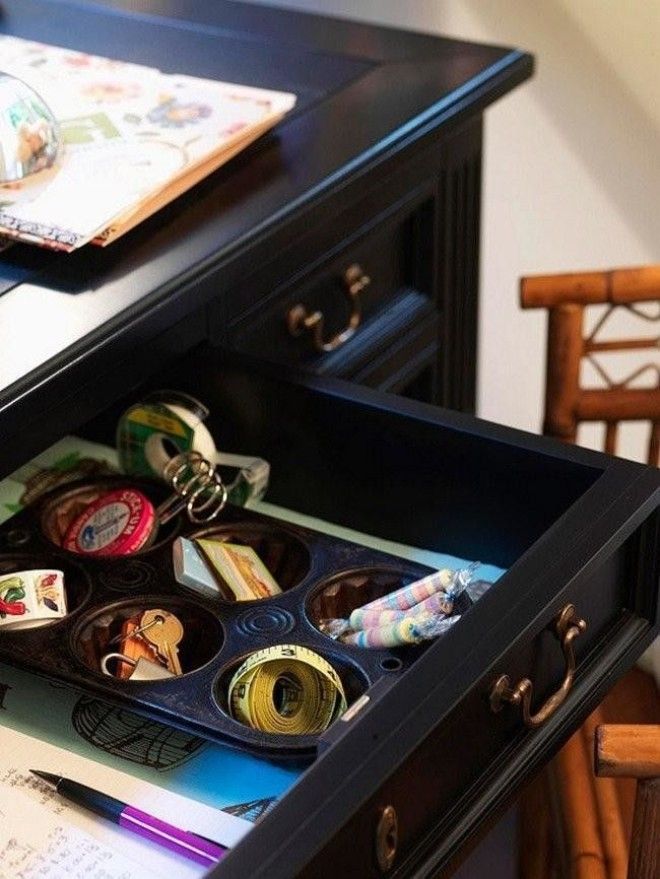 15 – Label your cable to easily identify them